The Morhardt's have been a staple of Connecticut baseball for more than sixty years. Professional baseball has become a genetic trend for the Morhardt's. Three generations have ascended from the amateur ranks to the professional level. The patriarch of the Winsted-based family, Moe, is the father of Darryl, Greg, and Kyle and grandfather of current GHTBL player, Justin Morhardt. From the Twilight League to the big leagues, men of the Morhardt family have carved out significant baseball credentials.
Meredith "Moe" Goodwin Morhardt was born on January 16, 1937 in Manchester, Connecticut. He excelled in three sports; baseball, basketball and soccer at Manchester High School. On the diamond, he threw and hit lefty with all five tools. Morhardt first attracted the attention of major league scouts in high school where he was a teammate of GHTBL legend, Gene Johnson. As a center fielder, Morhardt batted a combined .452 in his junior and senior seasons.
Morhardt was a 6'1″ multi-sport athlete who attended the University of Connecticut and excelled as an All-American in baseball and soccer. While at UConn, Morhardt helped the Huskies win two NCAA District titles. He was appointed UConn co-captain, batted .365 and was considered the finest collegiate prospect in New England. During the summer months, Morhardt played for St. Cyril's baseball club in the Hartford Twilight League. After 4 seasons in GHTBL and 3 seasons at UConn, Moe Morhardt signed with the Chicago Cubs in 1959 as a free agent.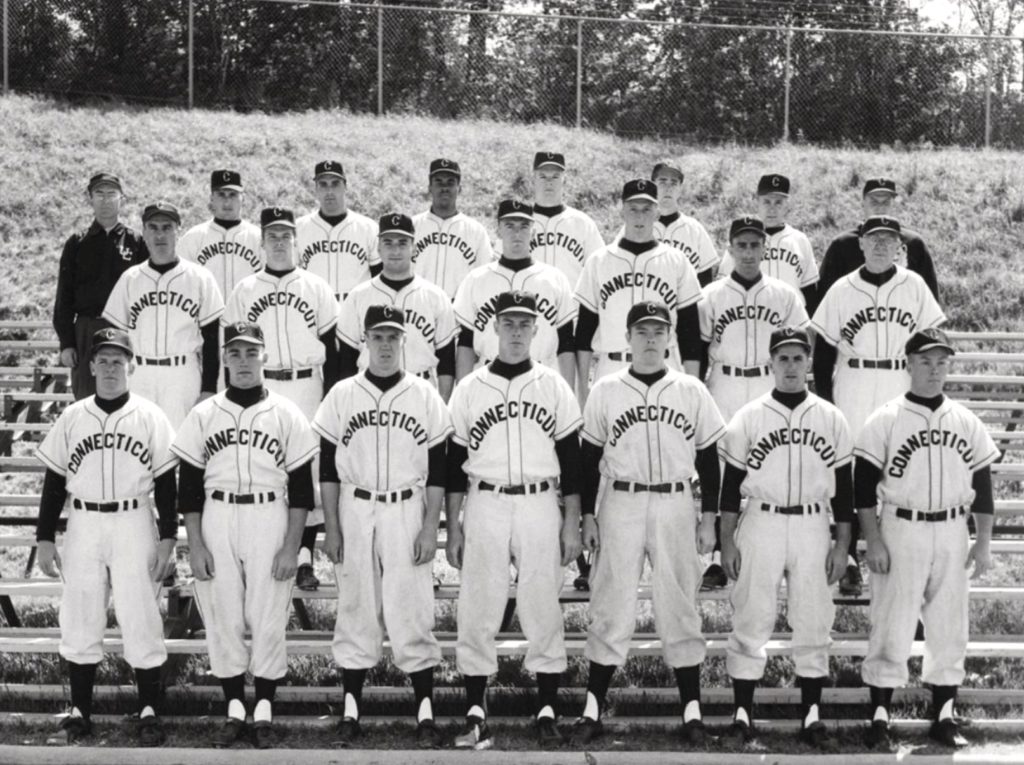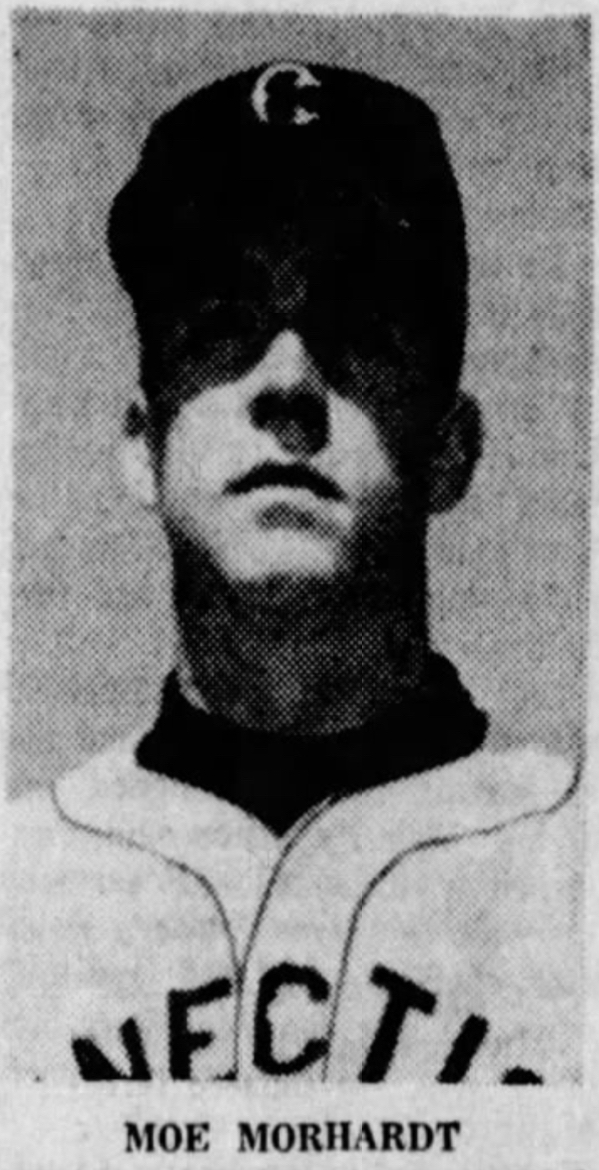 Twelve major league clubs scouted Moe Morhardt but Cubs chief scout, Lennie Merullo was first in line. Morhardt agreed to a contract with a $50,000 bonus. The newest Cubs prospect was assigned to Fort Worth, Texas, and would find himself at three different minor league levels that year including the Class D Paris Lakers in Paris, Illinois. In 1960, he was first baseman for the Class A Lancaster Red Roses of the Eastern League and was assigned to the Class B Wenatchee Chiefs in 1961.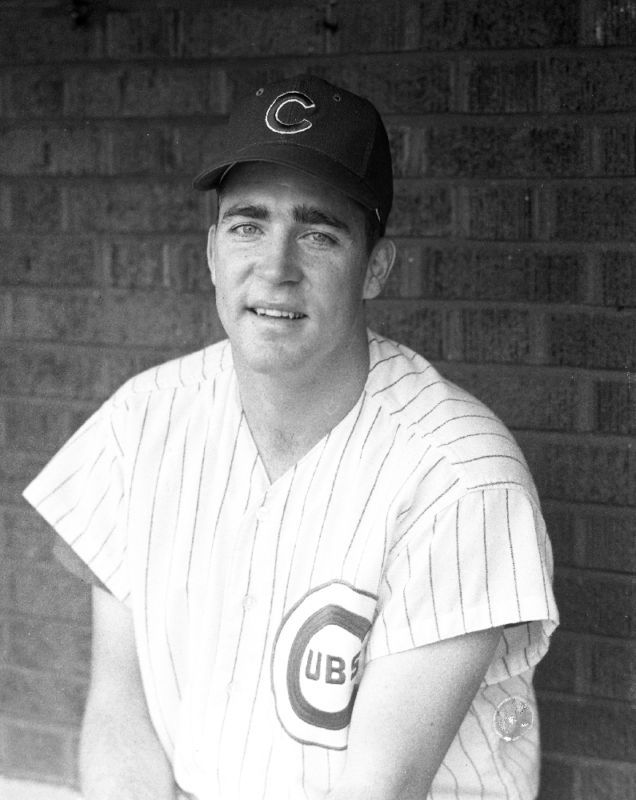 Moe Morhardt was called up to Chicago and made his major league debut on September 7, 1961. He appeared in 7 games for Cubs, hit for a .278 batting average and was the first Manchester native in 40 years to reach the major leagues. The following year he played 18 games as a pinch-hitter. His last major league at bat ended in a swinging strike out against Sandy Koufax of the Los Angeles Dodgers. Morhardt was sent down to the minors and split the season between Wenatchee, Washington and Class AA San Antonio, Texas. He spent 1963 and 1964 in the Cubs farm system and retired from professional baseball thereafter.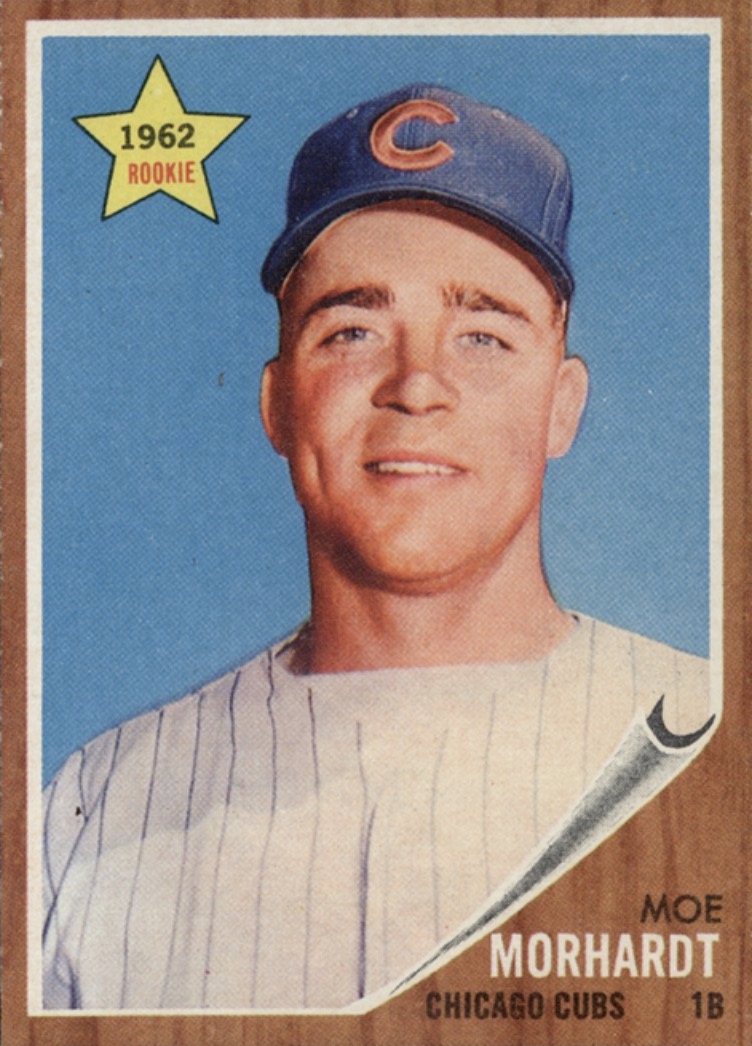 In the summer of 1965, Moe Morhardt rejoined the Hartford Twilight League with the Moriarty Brothers franchise and won the league title. After his playing career, Morhardt became head baseball coach at The Gilbert School in Winsted, Connecticut, from 1967 to 1987, and also served as athletic director. At Gilbert, he recorded 299 wins, 134 losses, 8 league titles and 4 Class M state championships. Morhardt was elected to the Manchester Sports Hall of Fame in 1980.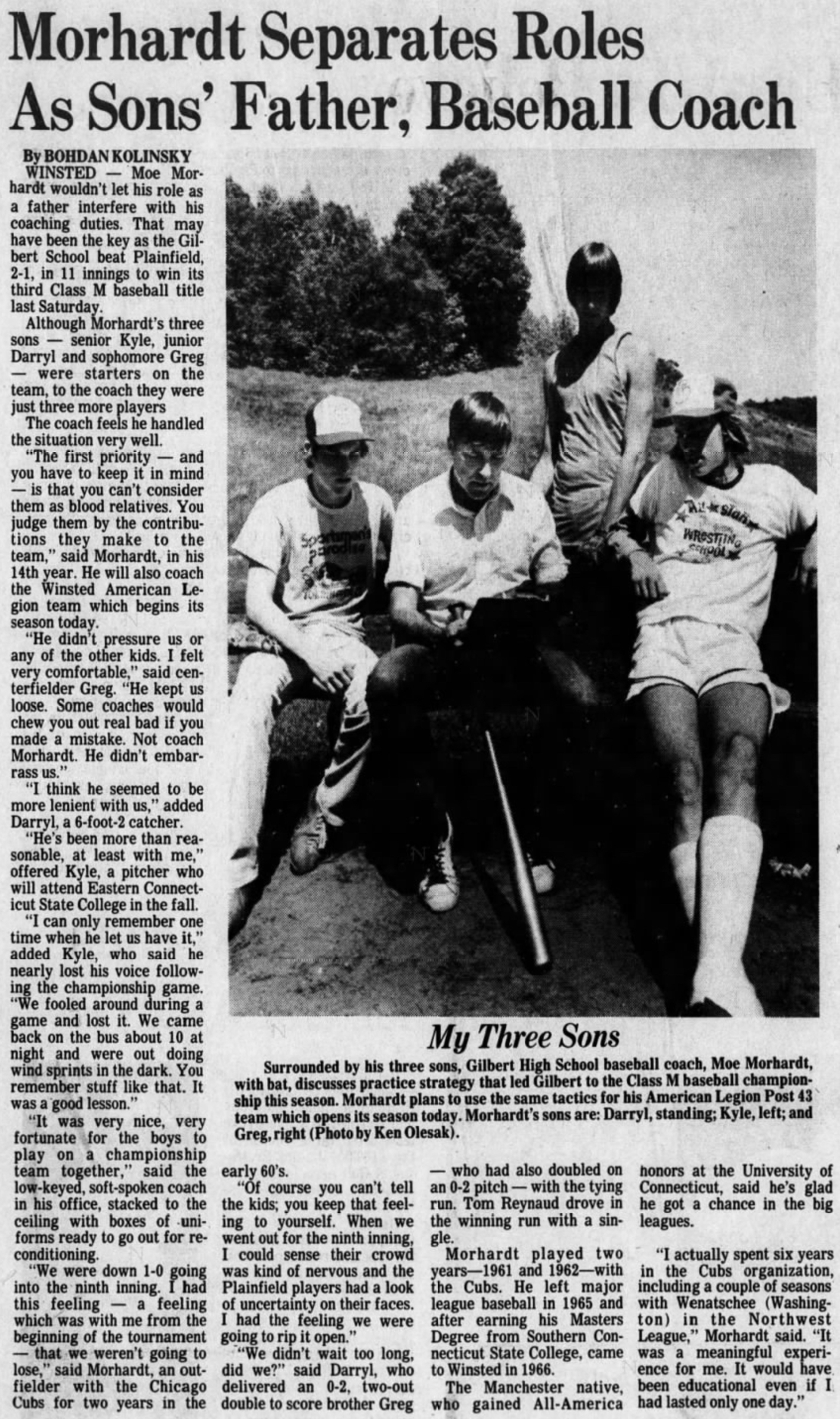 In 1988, Moe Morhardt took a job coaching University of Hartford where he would teach baseball for seven seasons; serving as an assistant from 1988 to 1992 and as head coach from 1993 to 1994. From 1997 to 1999, he was head coach of the Western Connecticut State University baseball team. Morhardt was also head coach of the Danbury Westerners of the New England Collegiate Baseball League, coaching the team from 1998 to 2004.
Moe Morhardt had three sons, Darry, Greg and Kyle who were raised in Winsted. Most recently, a semi-retired Morhardt and his son Darryl established a summer youth team, the Torrington Copperheads who compete in the Pete Kokinis Baseball League (formerly Jaycee-Courant League). Morhardt also continues to support his grandson, Justin Morhardt of the People's United Bank franchise by attending at twilight league games.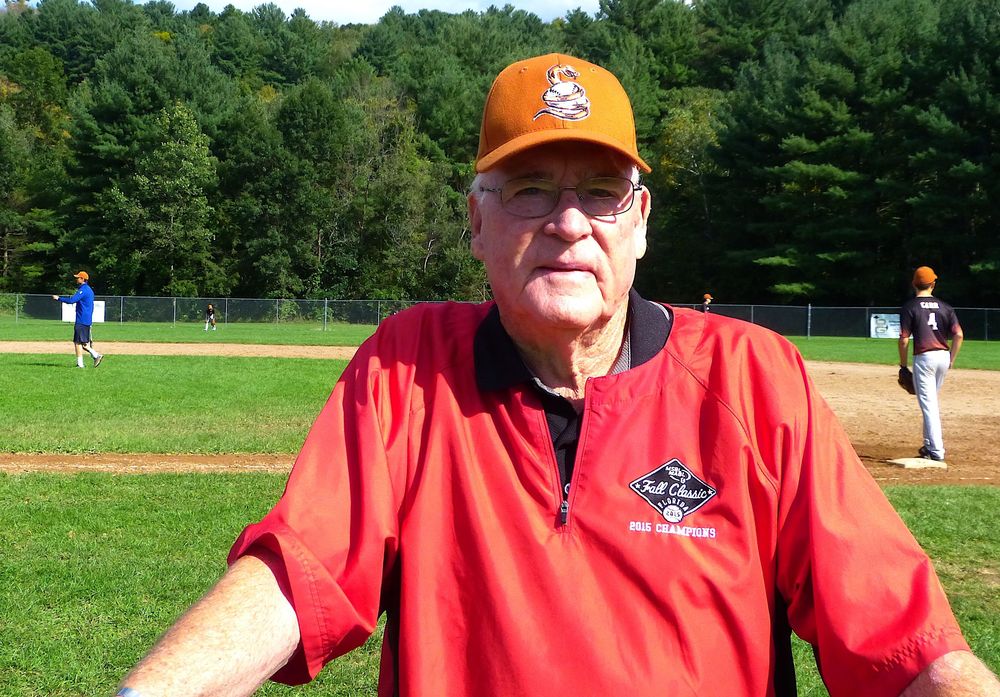 "You should value every at bat. The biggest regret a hitter should have is that he gave away an at bat."

Moe Morhardt
"Moe Morhardt was a wonderful as a hitting coach. He kept it very simple. He's just a great baseball mind in so many different ways. Every time I hear 'Moe Morhardt,' I smile."

Jeff Bagwell, former University of Hartford player and Baseball Hall of Fame inductee.
---
Darryl Morhardt was born on October 23, 1962, as the oldest of his siblings. As a 1980 graduate of The Gilbert School in Winsted, Connecticut, Morhardt was a standout catcher and utility man. He was also a top basketball player for Manchester Community College in 1982. Morhardt went on to play college baseball at Coastal Carolina University for three years. Upon graduation he signed a contract with the Atlanta Braves and enjoyed an undistinguished professional career.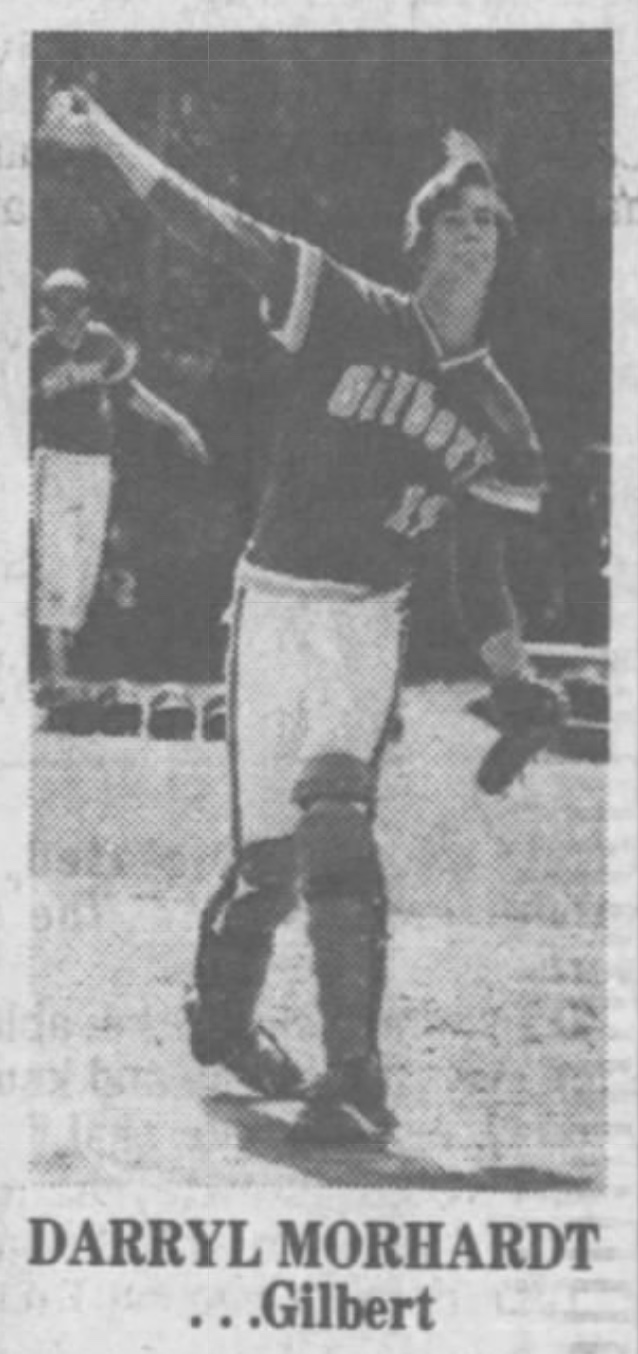 After suffering a shattered wrist on a fastball from reliever John Wetteland, Morhardt returned home to coach. He was an assistant coach at the University of Hartford (1991-1995), Gateway Junior College, Western Connecticut State College, Marietta College and George Washington University. In his time at Marietta, Morhardt aided legendary coach Don Schaly in achieving five Ohio Athletic Conference titles and three Division III World Series appearances. Morhardt eventually went on to work for the Baltimore Orioles organization as scout.
During the summer months Daryrl Morhardt was also a pitching coach in the New England Collegiate Baseball League for the Torrington Twisters for eight seasons, winning two division titles during his tenure. He then served as head coach of the Holyoke Blue Sox in the NECBL (2008-2012). Then in 2016, he was tapped as pitching coach for the Newport Gulls. When he found time, Morhardt also played on teams in the Greater Hartford Twilight Baseball League, Tri-State League and the Waterbury Twi-Met League.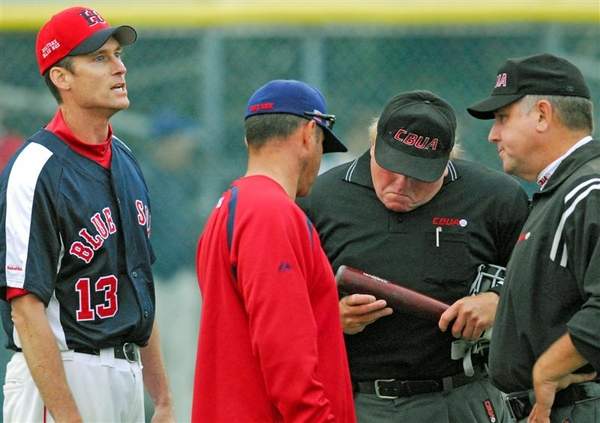 Darryl Morhardt is an unsung hero of amateur baseball. For a span of nearly 40 years, Morhardt has competed in summer leagues throughout Connecticut and nationally. He played his first Greater Hartford Twilight Baseball League season for Middletown's Bordiere Travel team in 1982. He returned to the league in 1991 to join the Society for Savings team led by Manager Tom Abbruzzese. At catcher, pitcher and first base, Morhardt suited up for Abbruzzese's bankers franchise until 2007 and captured five leagues titles with People's United Bank.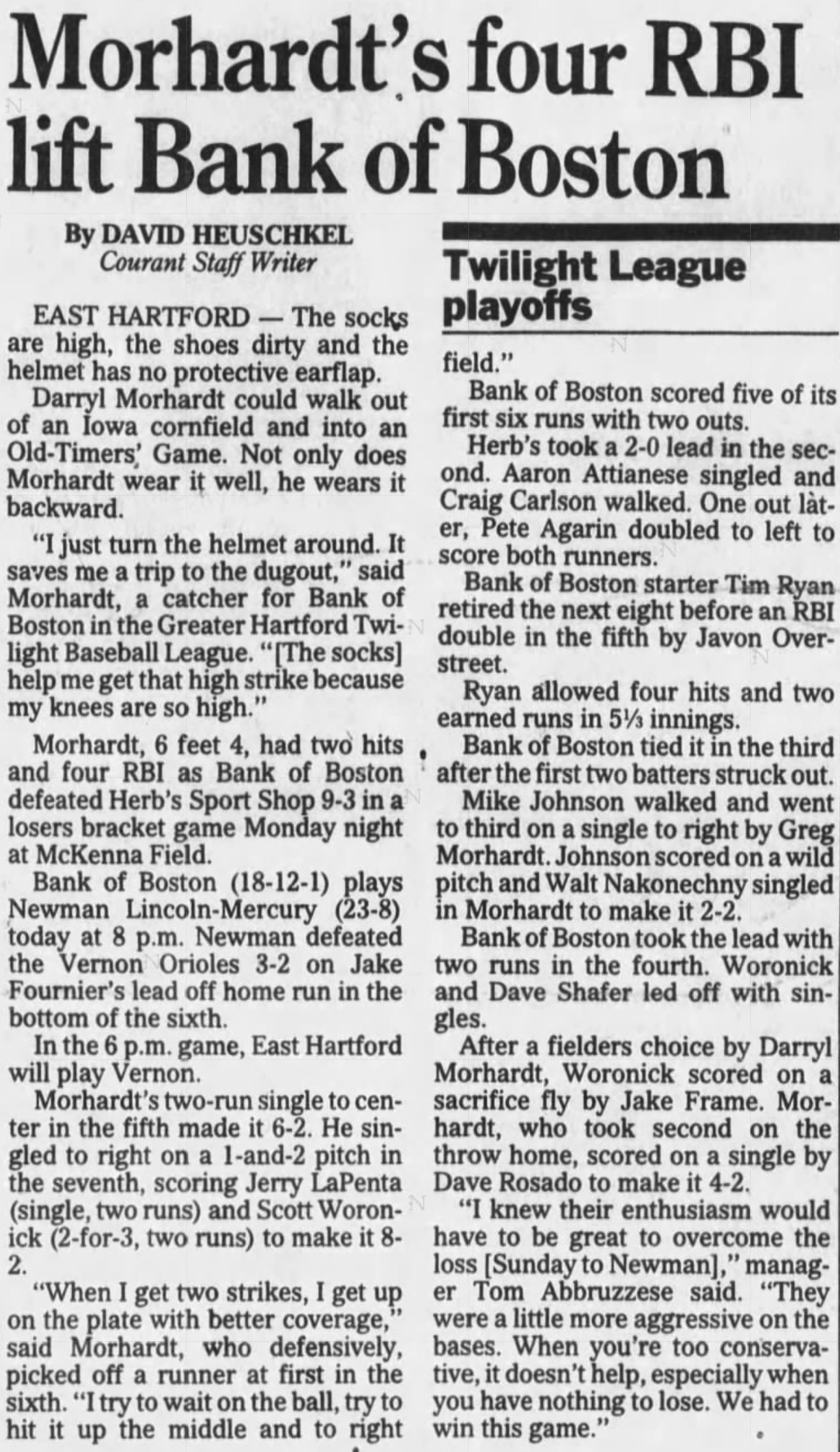 In 2013, Darryl Morhardt became head baseball coach at Housatonic High School. He has also coached several AAU teams, including his current club, the Torrington Copperheads. Recently, he won a Men's Senior Baseball League 50-over national championship as a member of the Salty Dogs, a Rhode Island-based team. In a 55-over MSBL national championship against a team form Florida, Morhardt played against Dante Bichette and Mark Whiten. Darryl continues to play amateur ball on a 38-over team in the Northeast Baseball Association; a league Morhardt has won four straight years.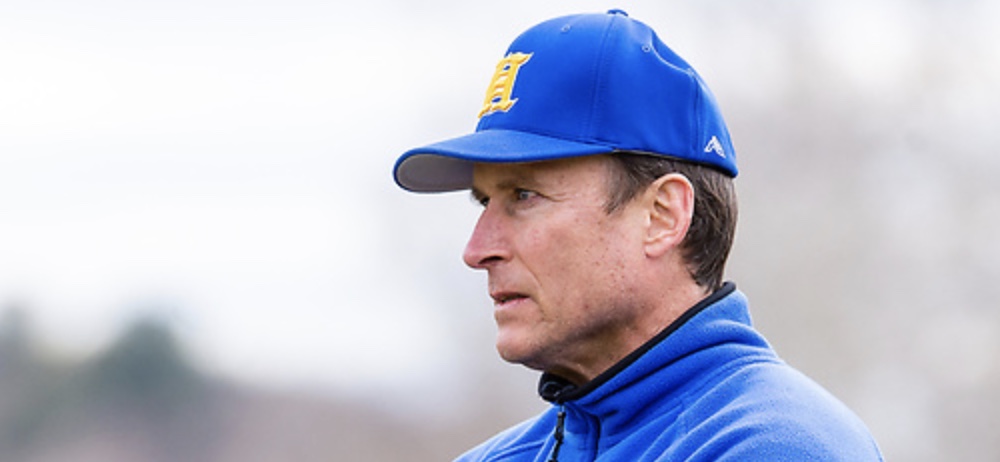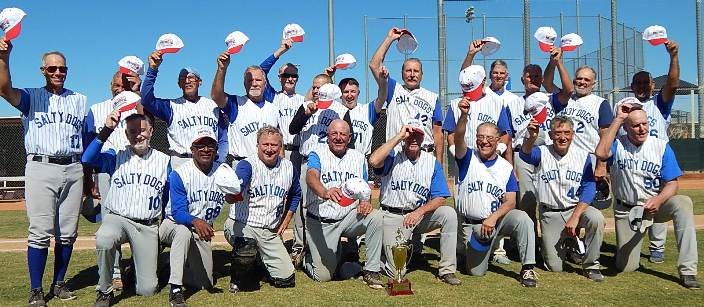 ---
Gregory R. Morhardt
Greg Morhardt was born on October 25, 1963. He learned to play baseball from his father Moe and alongside his two brothers, Darryl and Kyle. Greg was a star athlete at The Gilbert School in multiple sports. He was drafted by the St. Louis Cardinals in the 14th round of the 1981 MLB June Amateur Draft but instead decided to attend college at the University of South Carolina in Columbia, South Carolina. In his junior season he batted .346 with 17 homers and 57 RBIs and was picked by the Minnesota Twins in the 2nd round of the 1984 MLB June Amateur Draft.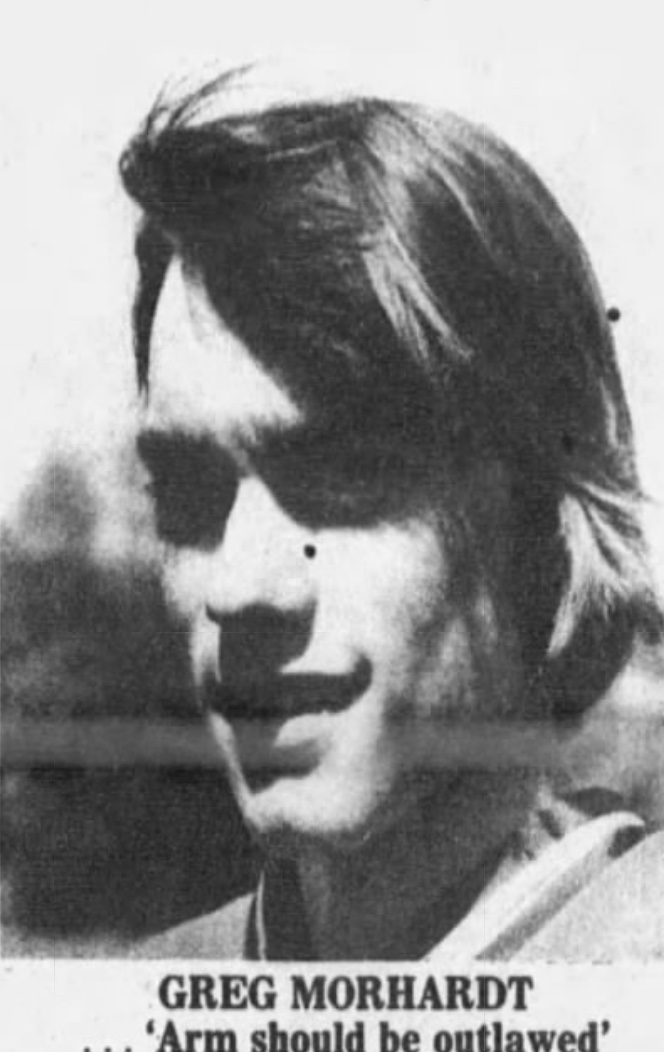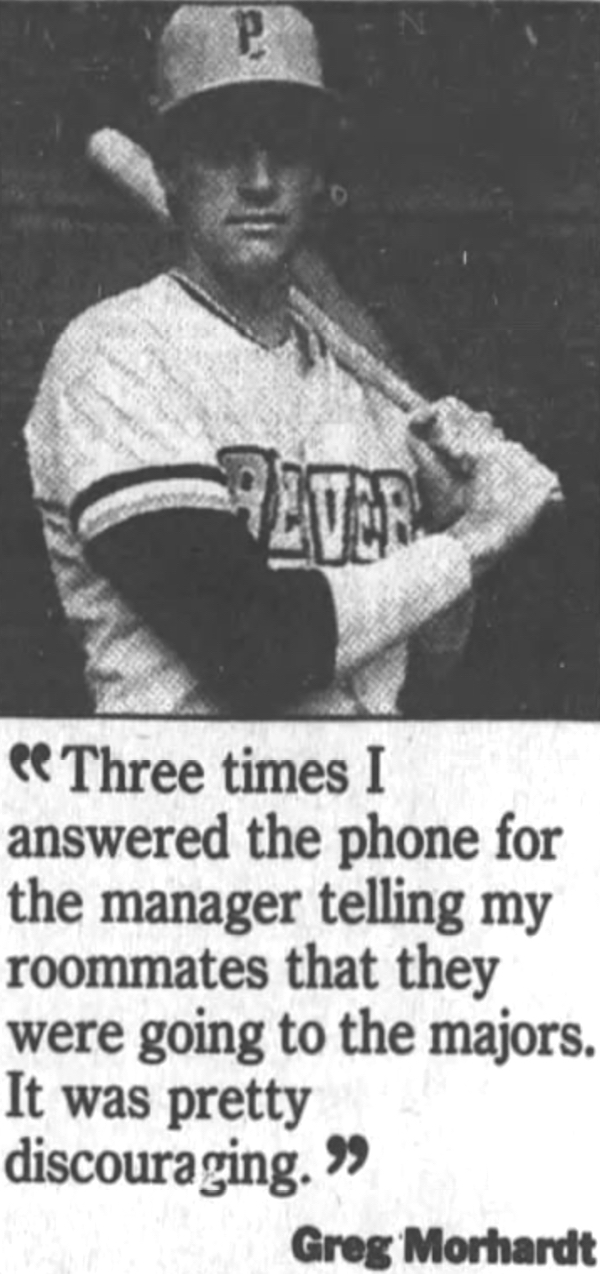 Greg Mohardt's professional career began in Orlando, Florida, as first baseman for the 1984 Orlando Twins of the Class AA Southern League. By 1986, he was called up to the Toledo Mud Hens, the Twins AAA affiliate. He ended the season with a career best .263 batting average, 13 home runs and 70 RBI. Morhardt was well-traveled during the 1987 season as a member of the Portland Beavers in Oregon and the Orlando Twins. After a tough year at the plate, the Twins released Morhardt but the Detroit Tigers picked him up. His brief stint as a Tiger ended in 1989, and Greg returned home to Connecticut.
In twilight of his playing career, Greg Morhardt was a star in the Greater Hartford Twilight Baseball League. He played for Tom Abbruzzese's Society for Savings franchise from 1992 to 1996. Then he continued his career in baseball as an area scout for the Los Angeles Angels. Most notably, Morhardt scouted Mike Trout at 16 years old and insisted the Angels take Trout in the 2009 MLB Draft. Greg had been a minor league teammate of Mike Trout's father Jeff Trout. In 2010, Morhardt earned a lifetime achievement in athletics award from The Gilbert School. Greg now works for the Boston Red Sox as a professional scout and resides in Winsted, Connecticut.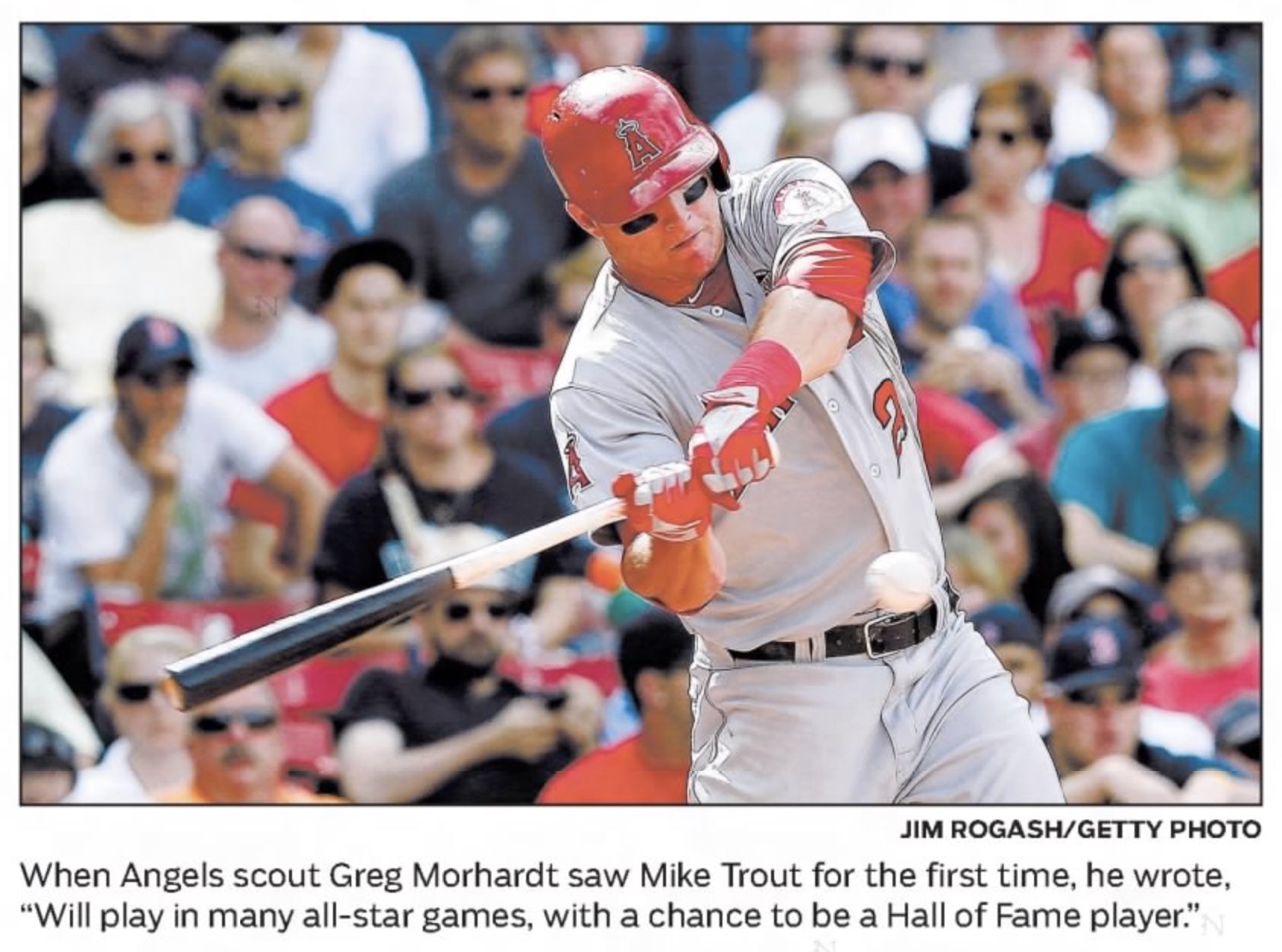 "He had speed and strength. It was a perfect storm of athleticism."

Greg Morhardt, on scouting Mike Trout.
---
Justin Morhardt was born on March 3, 1994. Like his father, uncle and grandfather, Justin attended The Gilbert School and was a highly scouted baseball player. Then he became a veritable slugger at Bryan College in Dayton, Tennessee. During college, Morhardt overcame a serious health concern called Graves Disease causing thyroid problems. In his return to Bryan as a junior he was selected as a National Association of Intercollegiate Athletics (NAIA) All-American. That year, Morhardt helped the Lions to a 35-16 overall record and 17-10 record in Appalachian Athletic Conference play, earning Bryan their first-ever at-large NAIA National Tournament bid.
A week after being named an NAIA All-American, Morhardt was drafted by Braves in the 22nd round in the 2017 MLB Draft. At rookie ball with the Braves in the Gulf Coast League, Morhardt appeared in 26 games at catcher. A series of concussions led Morhardt to call it quits on his professional career. Nowadays, Justin continues to play baseball as an amatuer in the Greater Hartford Twilight Baseball League. Morhardt is a key two-way player for People's United Bank. In his day job, Justin works as Staff Accountant at King, King & Associates CPA in Winsted, Connecticut.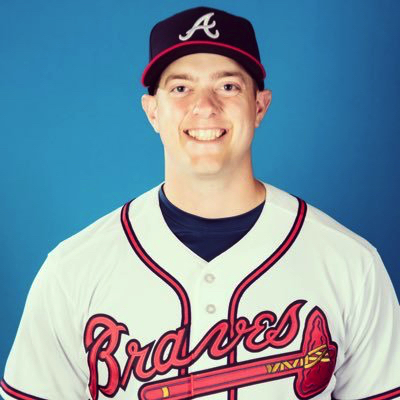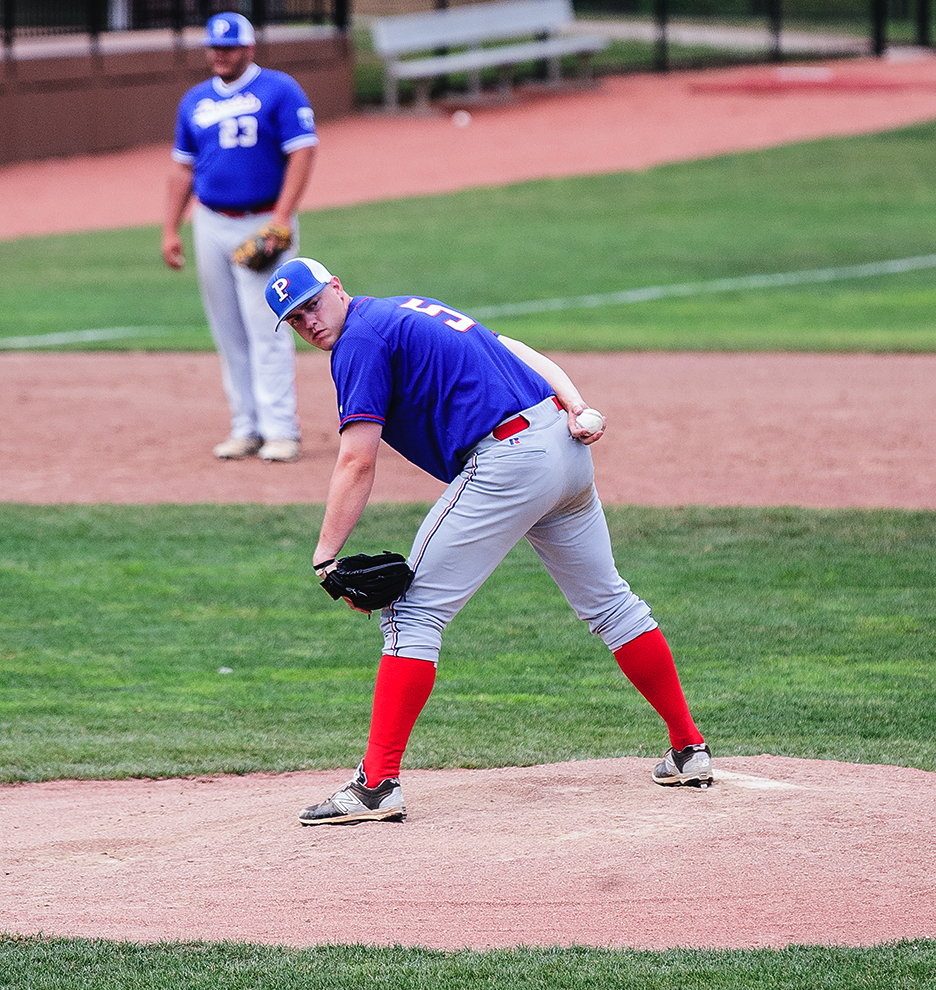 ---
Mike Morhardt
Mike Morhardt is the uncle of Justin and first cousin to Darryl and Greg. He was a gifted baseball and basketball player from Stafford, Connecticut, and contributed to the Morhardt sports legacy. Mike attended the University of Hartford and pitched under his uncle, Moe Morhardt. In 1994, Mike pitched for the East Hartford Jets in the GHTBL. After finishing his playing career in 1994, he became varsity pitching coach for the Hawks at the University of Hartford. He later became coach at Windsor Locks High School for baseball and girl's basketball. Then, Mike coached Stafford High School basketball in 2009 but has since returned to Windsor Locks as baseball coach and a physical education teacher.