Minor Leagues
Eastern League (1916-1932)
Northeastern League (1934)
Championship Seasons
Hartford Senators in the Baseball Hall of Fame
---
The Hartford Senators remain Connecticut's most enduring sports franchise of all-time. For more than three decades (1902-1934) the Senators were Hartford's headliner club. The minor league team became an elite training ground for the Major Leagues. Baseball legends like Lou Gehrig, Jim Thorpe, Leo Durocher and Hank Greenberg honed their skills in Hartford. The following chronology recounts the Senators franchise during their later years (1916-1934).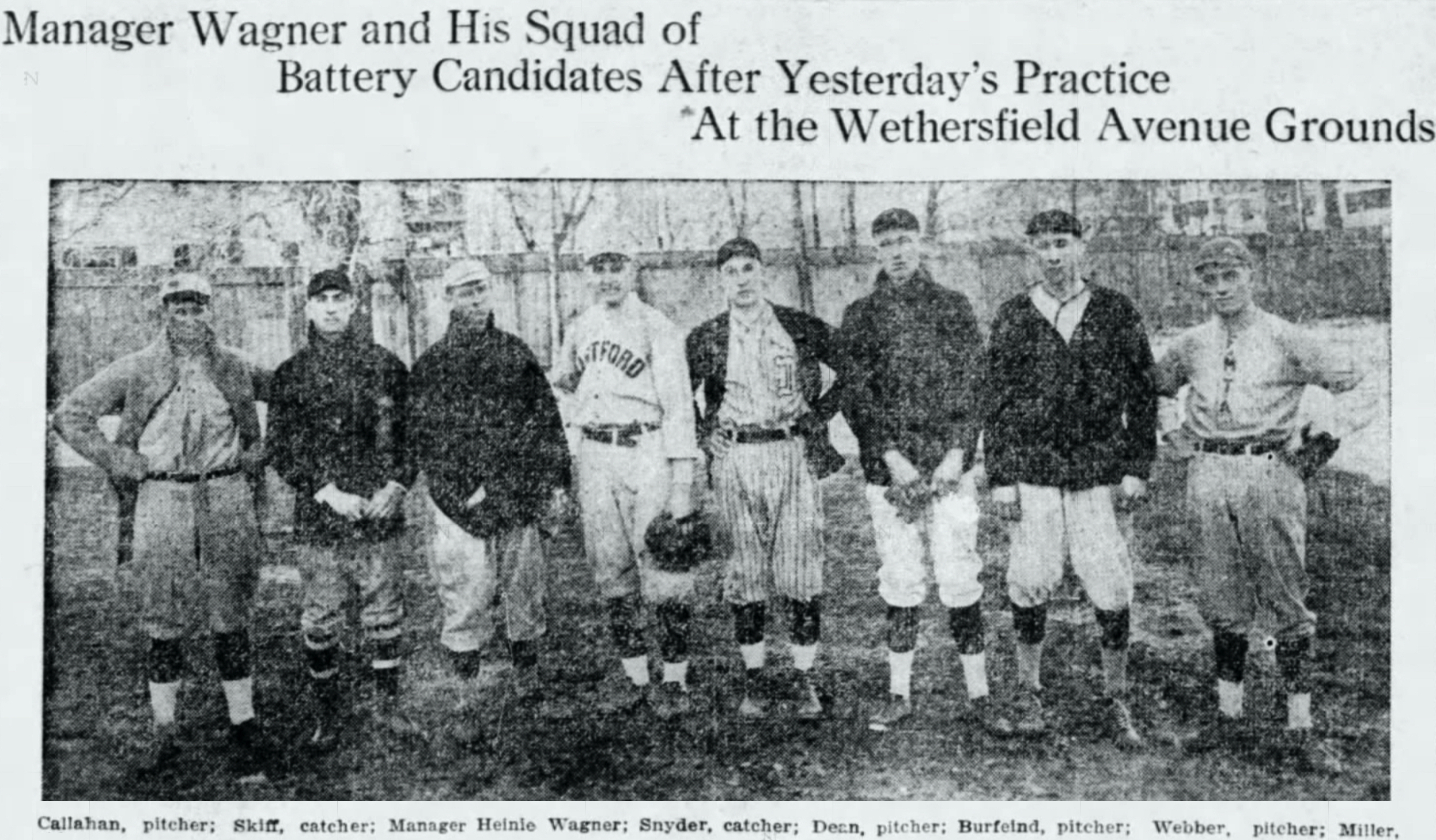 By 1916, James H. Clarkin had owned the Hartford Senators for more than a decade. Clarkin's club became a member of the Eastern League, a new Class-B circuit. Former Boston Red Sox champion and 15-year veteran, Heine Wagner signed as Hartford's nascent player-manager. The Senators recruited Paddy O'Connor, a catcher with big league experience. George Brickley, a Trinity College alumnus and head baseball coach of Hartford Public High School, patrolled the outfield.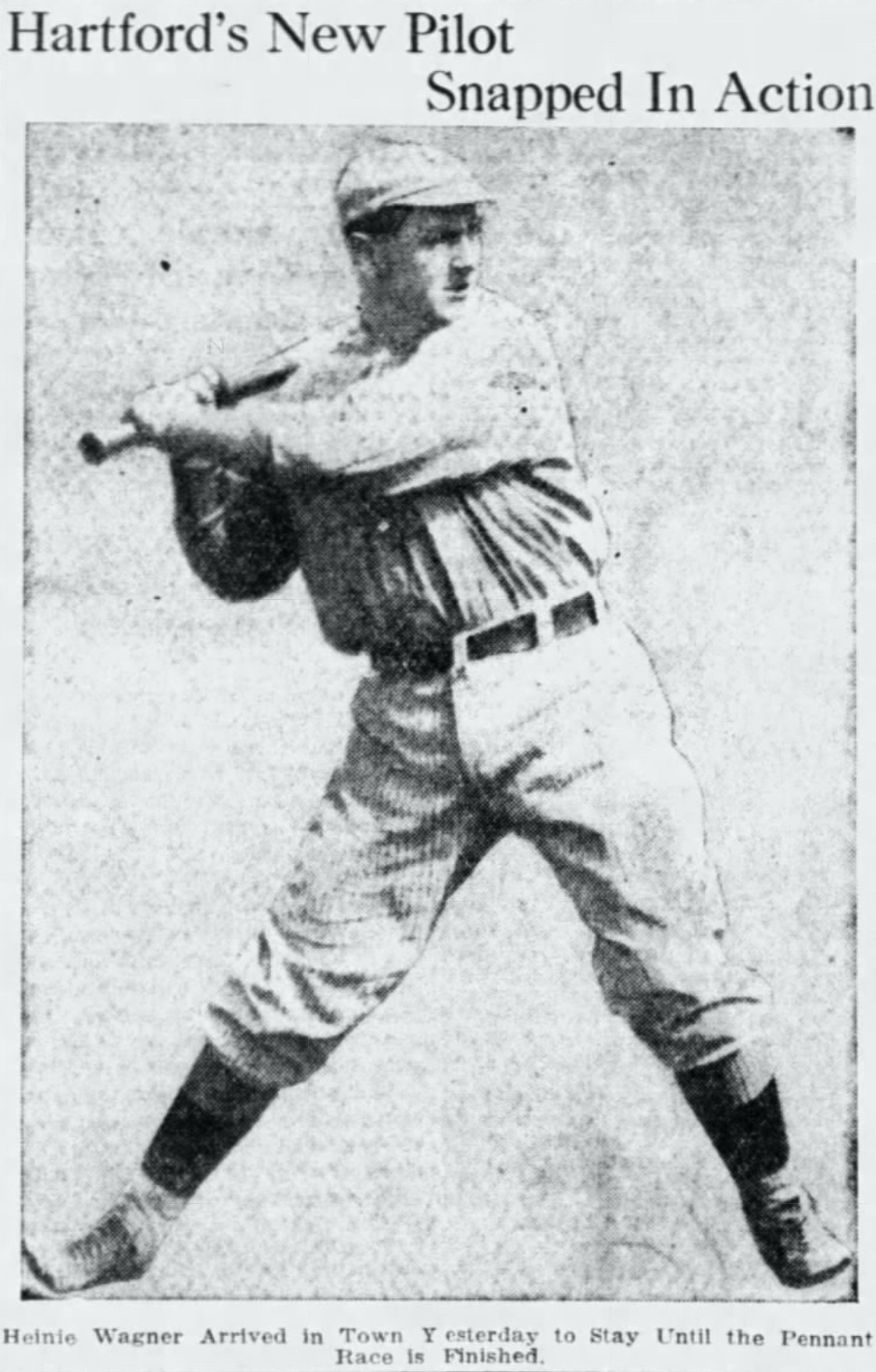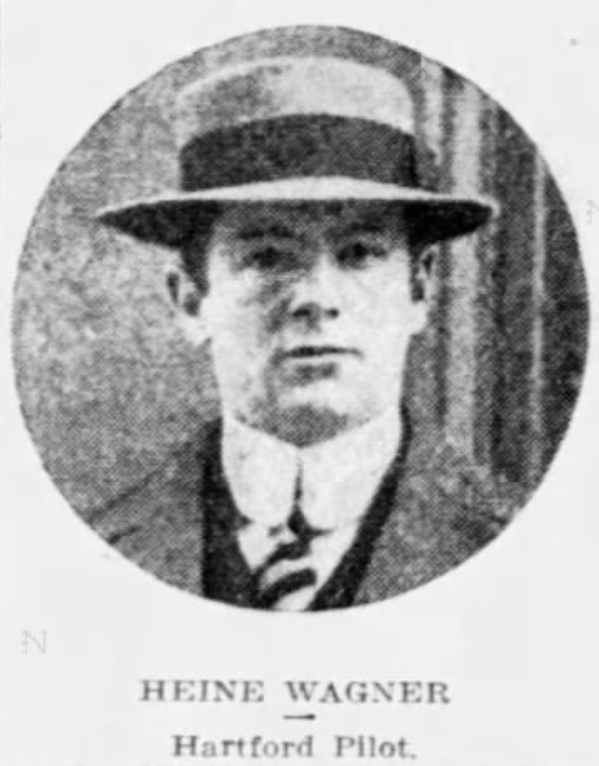 A dismal first half of the 1916 season led to the release of Heine Wagner and a veteran gaffer, Jesse Burkett was appointed player-manager in his place. One day at Wethersfield Avenue Grounds, the Hartford club was visited by soon-to-be Commissioner of Baseball, Judge Kenesaw Landis, who was famous for settling a lawsuit between the outlaw Federal League and Major League Baseball. Also on hand for the occasion was former Hartford manager Dan O'Neil, who had been appointed President of the Eastern League. The Senators finished the season in last place with a 38-79 record.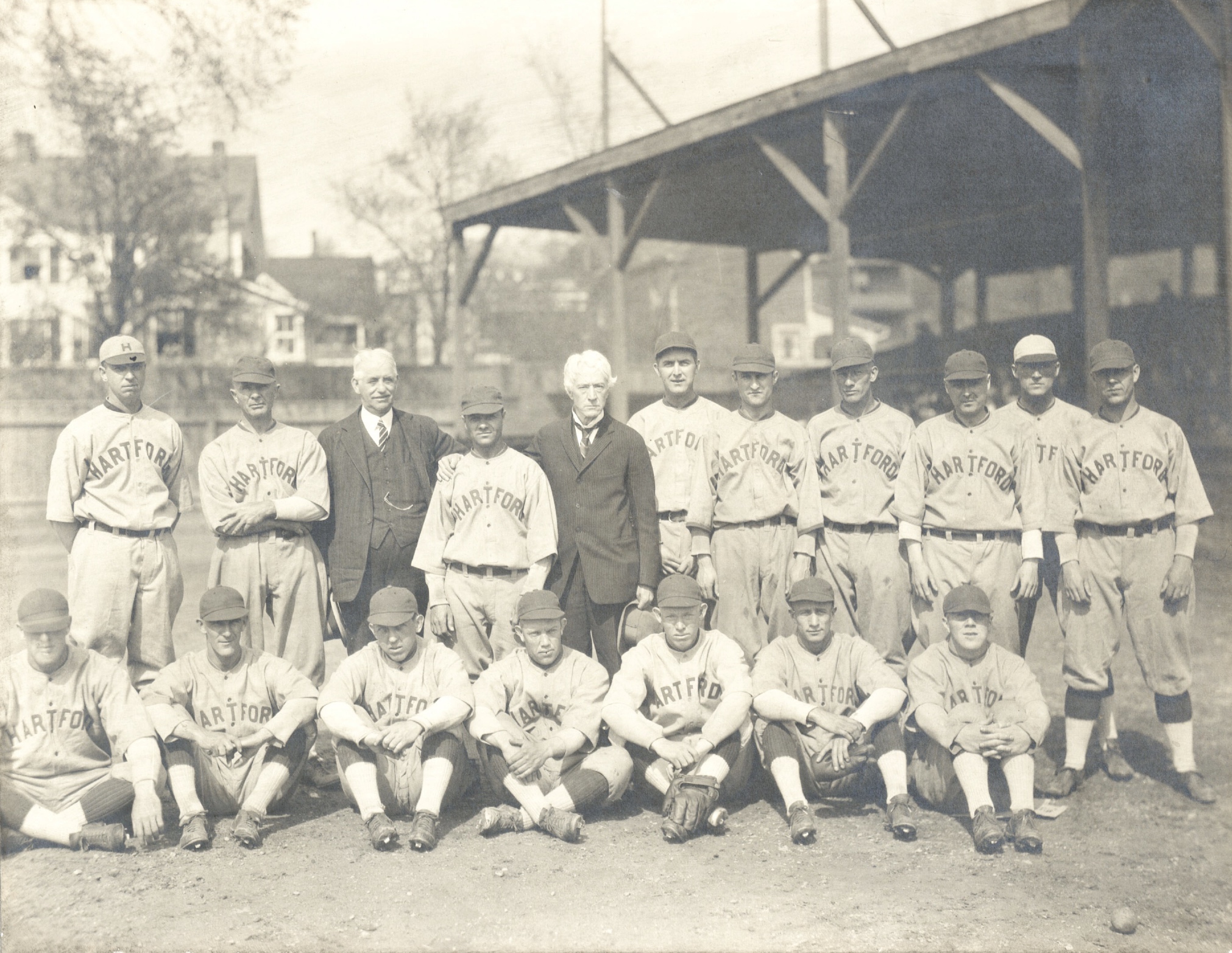 In 1917, the Senators were managed by Boston native Louis Pieper who oversaw one of Hartford's worst seasons. His pitching staff included Dave Keefe, a journeyman later picked by Connie Mack's Philadelphia Athletics, as well as workhorses Ralph Head and Fred Trautman. Their catcher, Bill Skaff appeared in his second season in Hartford. The team's top hitters were shortstop, Roy Grimes and an Amherst College graduate named Eddie Goodridge from Bristol, Connecticut. Despite strong fan support, the club suffered a .359 winning percentage.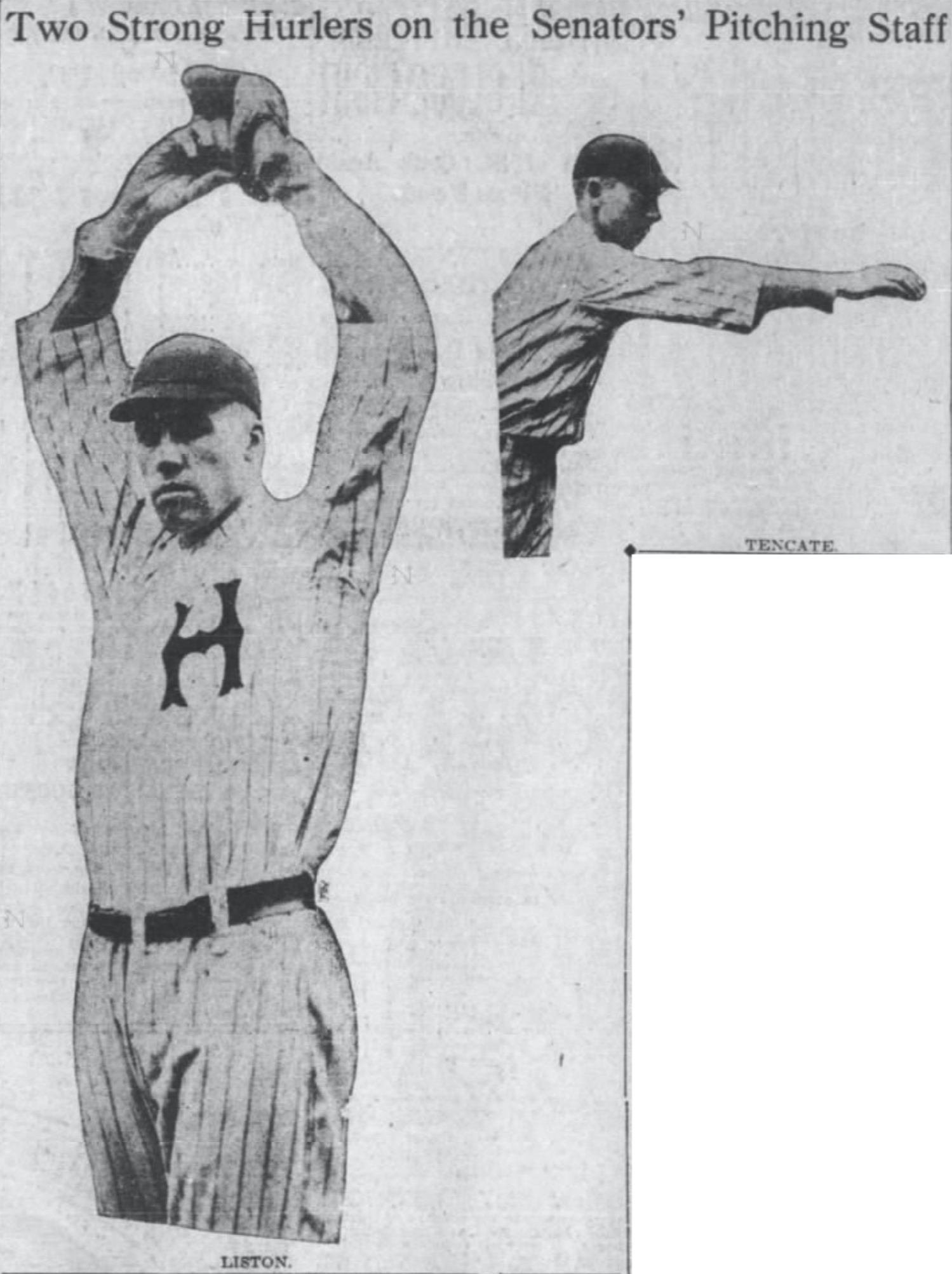 The following year, another forgettable Eastern League season awaited Hartford. Owner Clarkin's squad was headed by captain and player-manager, Gus Gardella. The club relied on pitchers Orlie Weaver, Andy Meyerjack and Glenn Cook. Their catcher Joe Briger hit .308 on the year. However, the 1917 season was cut short when the United States entered World War I. Every man in the nation was ordered to work or fight and as a result, the Eastern League disbanded in mid-July of 1918.

The Eastern League returned in 1919. The circuit was upgraded to Class-A status, a step below the Major Leagues. Two-time World Series champion, Danny Murphy became Hartford's manager. However, a month into the season, James Clarkin abruptly fired Murphy and appointed shortstop Roy Grimes as player-manager. Frank Brazill, a corner infielder led batters with a .360 average in 225 at bats. Local star Eddie Goodridge returned to man first base after serving in the military. Though, the Senators struggled to keep opponents off the base paths, and the club landed in last place.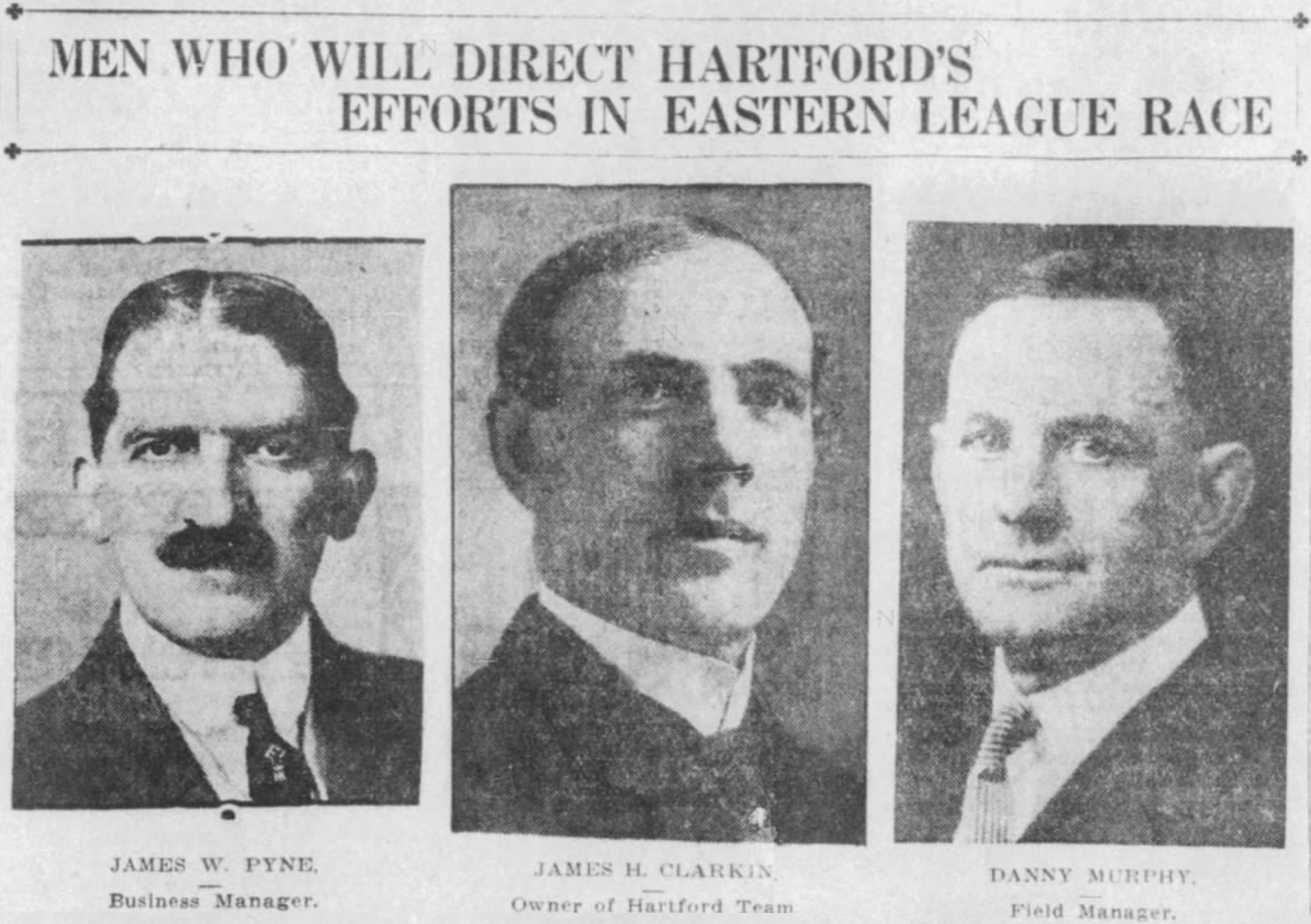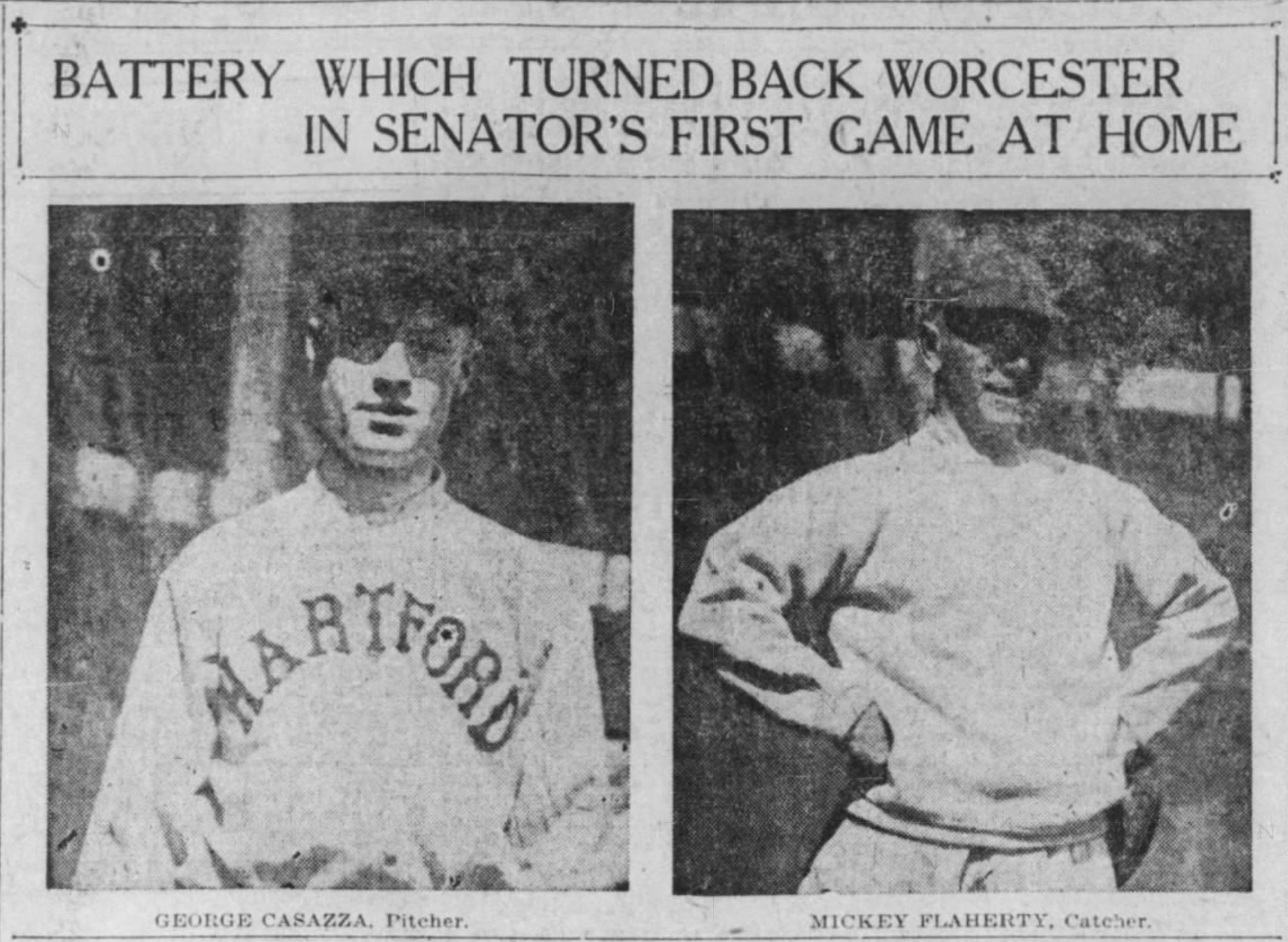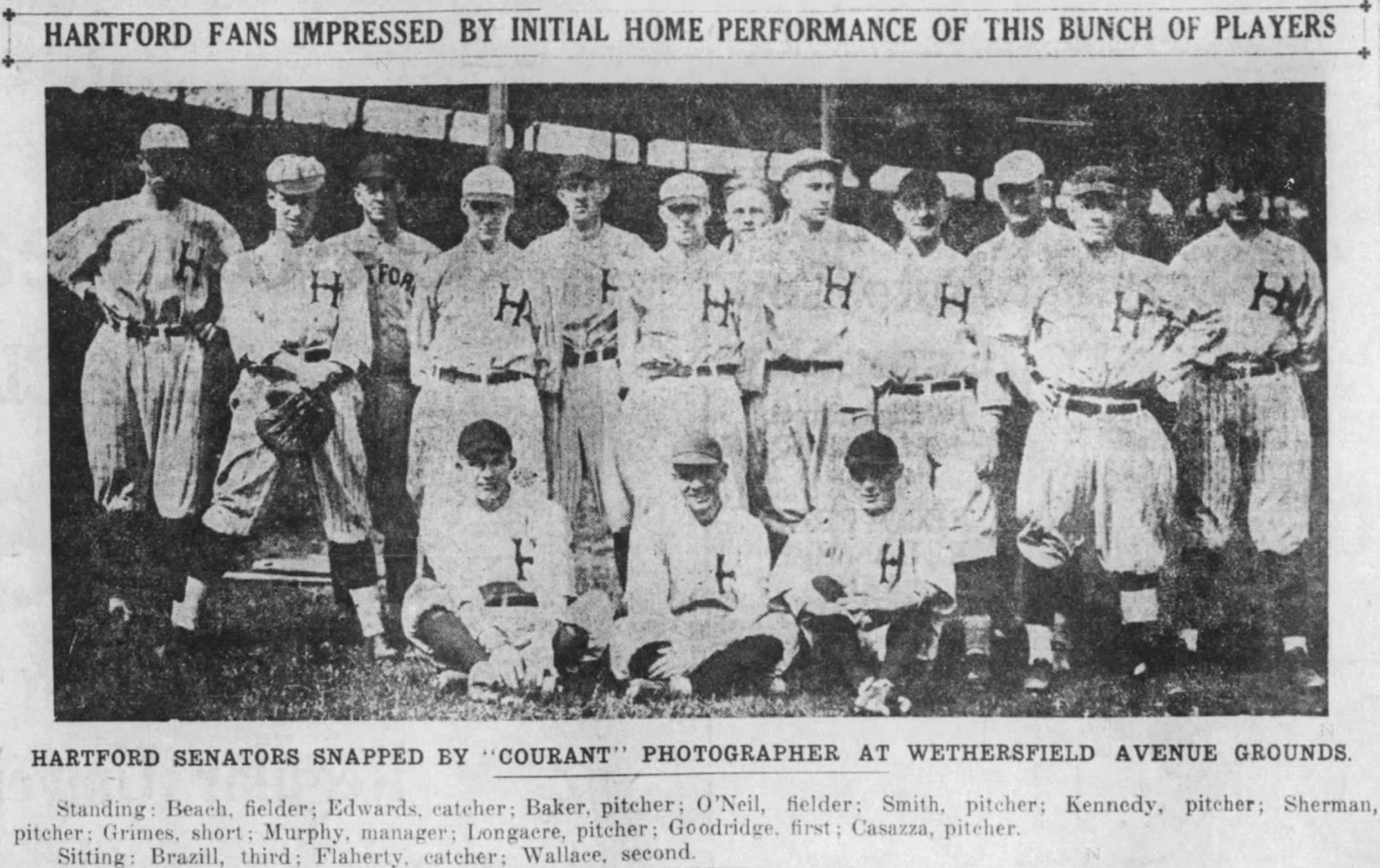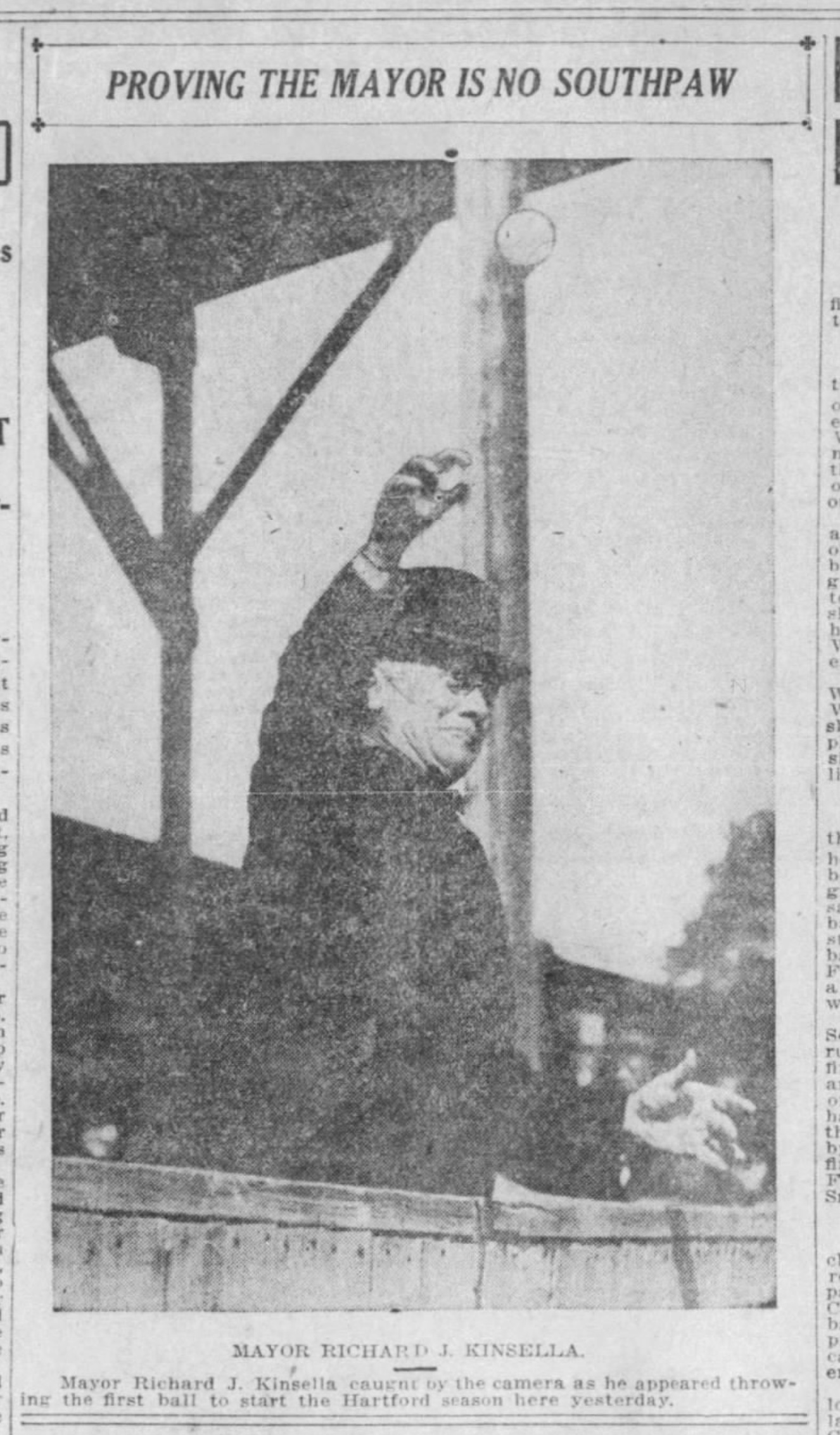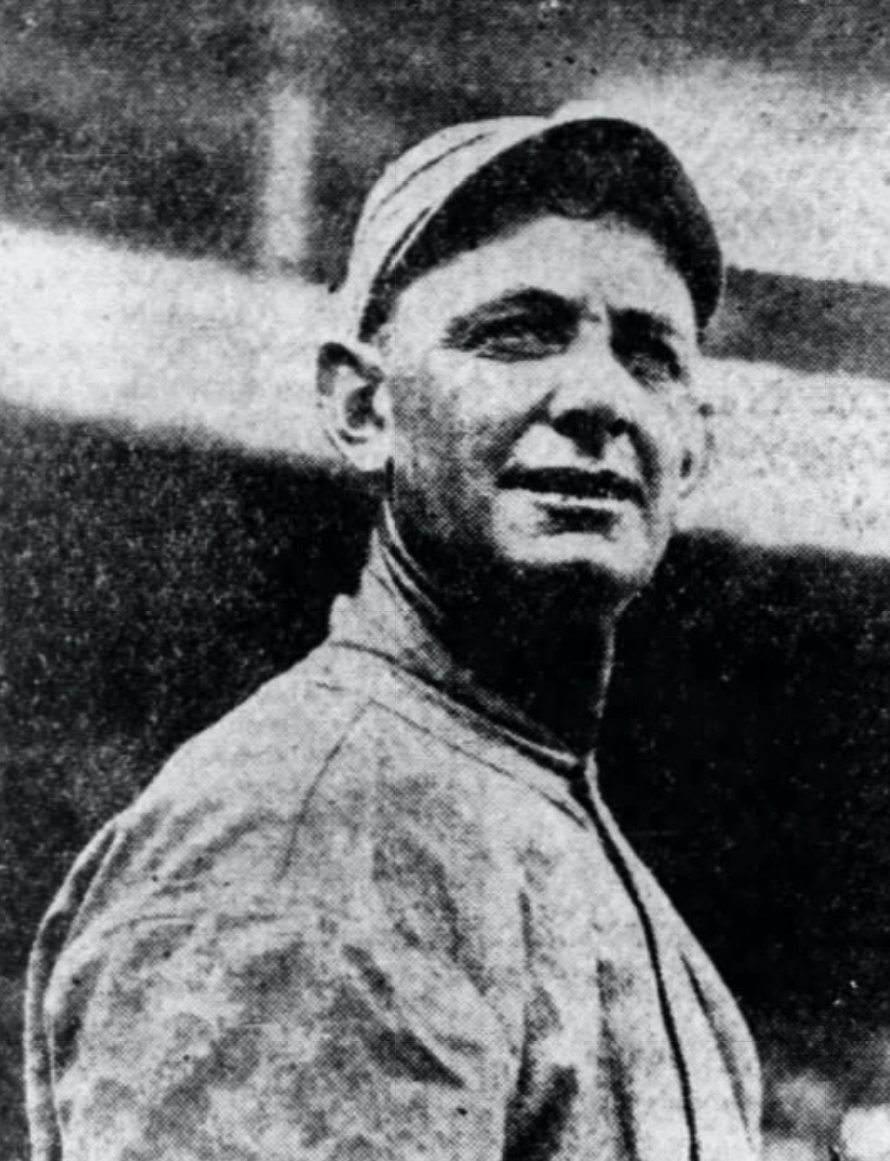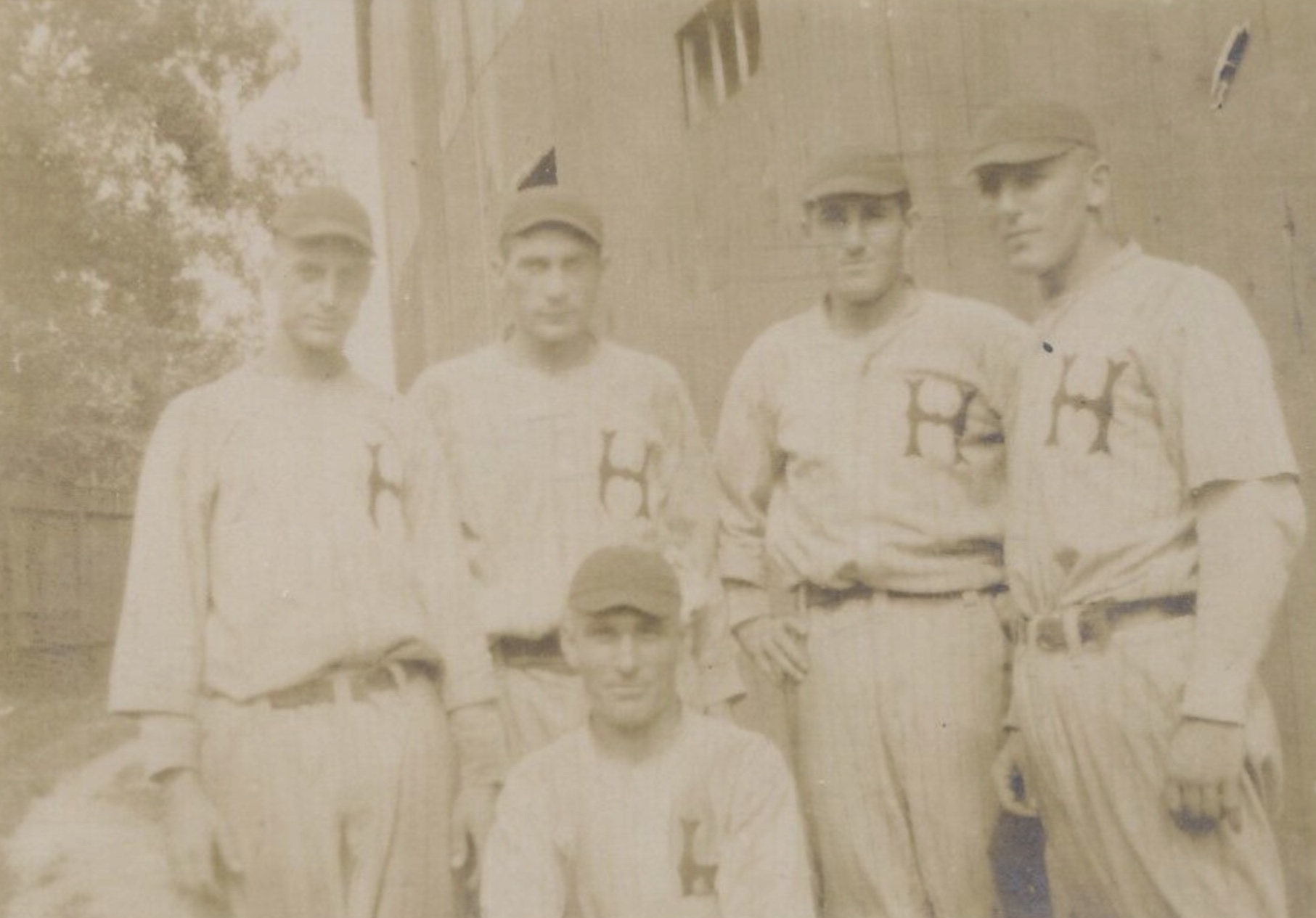 Reacting to another bungled season, James Clarkin turned the club upside down. With the exception of Ralph Head and Willie Adams, the entire 1920 Senators roster consisted of new players. Dan Howley was hired as manager and emergency catcher. Fred Bailey, a 24 year old outfielder and former Boston Braves prospect hit .303. George "Kewpie" Pennington had a 2.54 earned run average and won 16 of Hartford's 70 wins. The club rose to fourth place, finishing only eight games behind first place New Haven.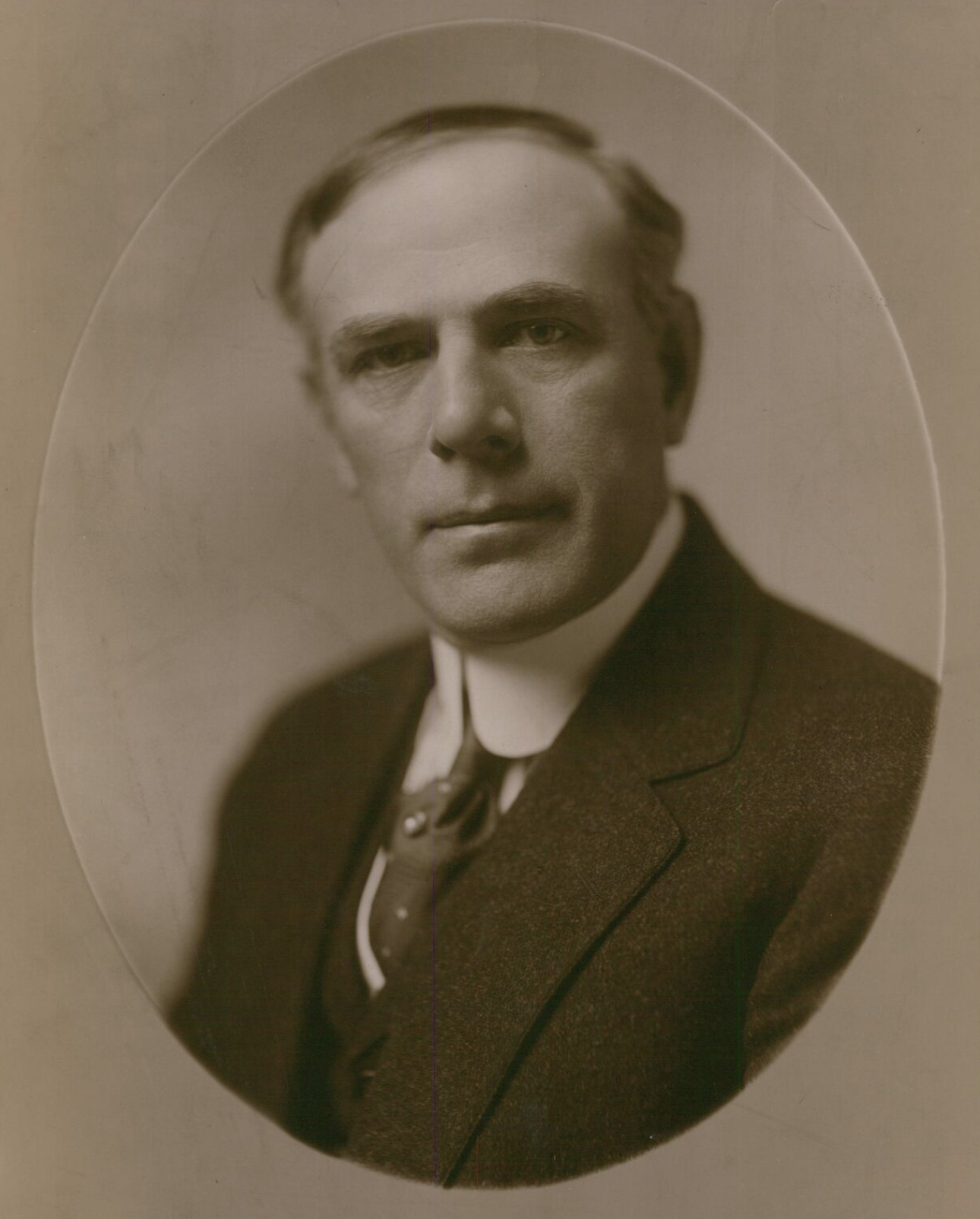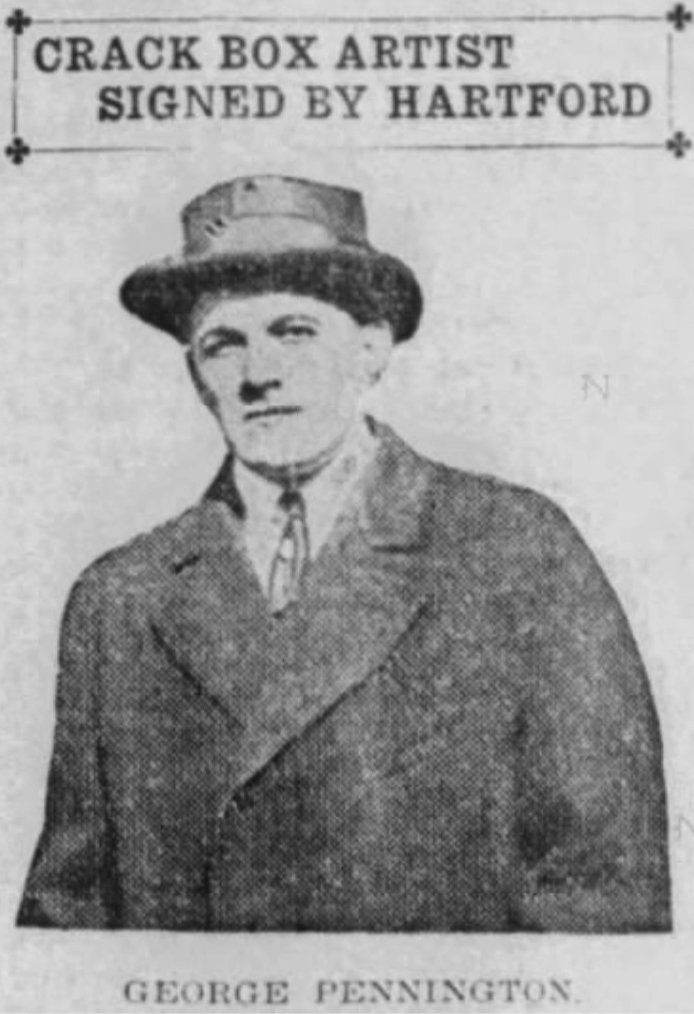 In 1921, owner Clarkin replaced the Wethersfield Avenue Grounds with a new venue. It was an elite venue of the minor leagues; with a grandstand made of steel and concrete, clubhouses and modern amenities. After fifteen years as owner, Clarkin doubled-down on his investment, even though winning was in short supply. The new facility became known as Clarkin Stadium (or Clarkin Field). Along with Providence, Hartford was the most coveted franchise in the Eastern League because of its central location and passionate fanbase. However, the stadium would not be ready for Opening Day and the Senators played their first two weeks on the road.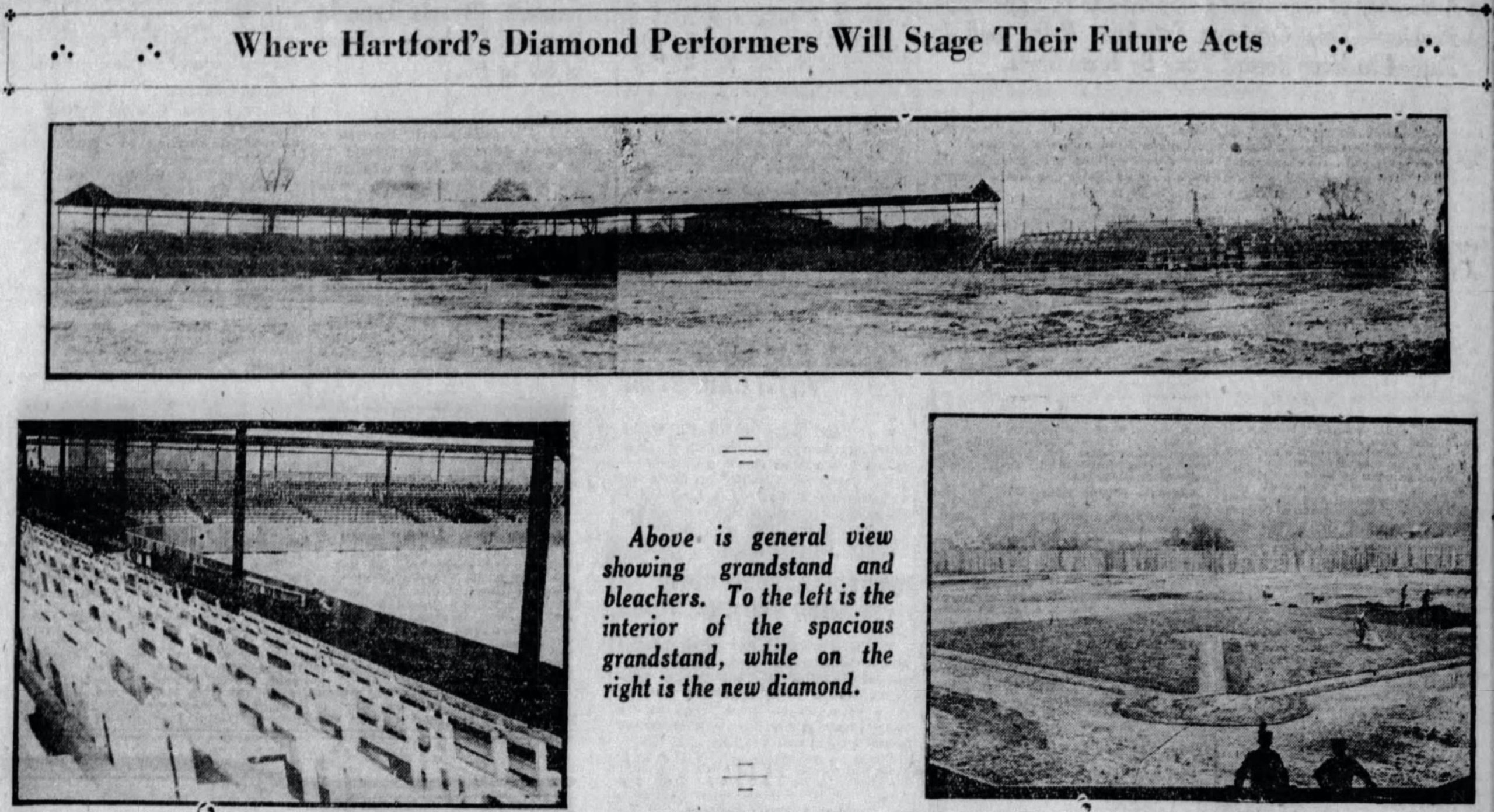 Clarkin Stadium produced a higher level of baseball in Hartford. Legendary old-timer and 1884 World Series winner, Arthur Irwin accepted managerial duties and changed the franchise forever. Irwin scouted a 17 year old first baseman from Columbia University named Lou Gehrig. As a rookie phenom, Gehrig played a dozen games for the Senators in 1921. He assumed two different names, "Lefty Gehrig" and "Lou Lewis" presumably in an attempt to retain amateur status on his return to college. Gehrig would return Hartford but unfortunately the man who lured him to Connecticut would meet an untimely demise.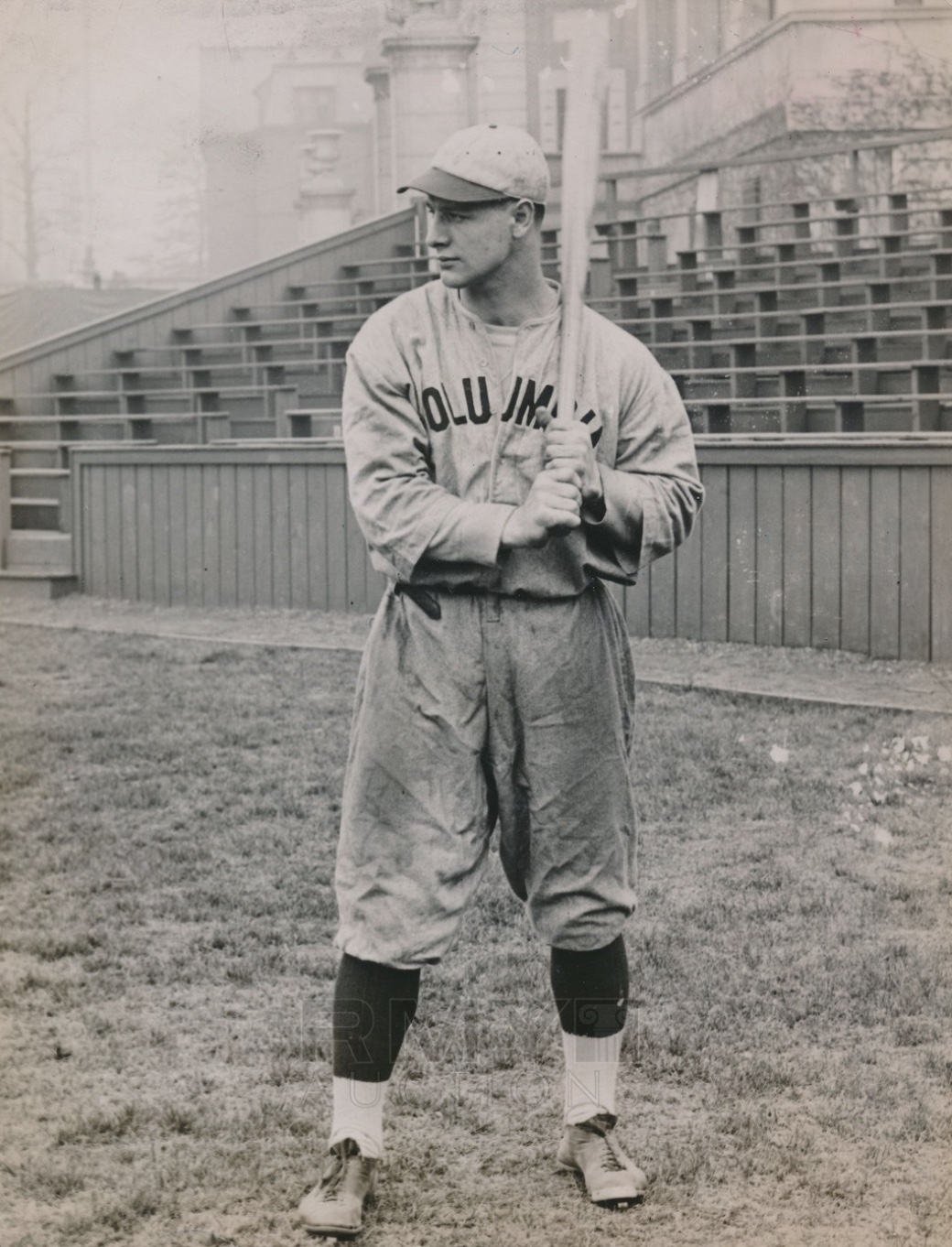 On July 16, 1921, Hartford's ailing manager, Arthur Irwin, jumped from the steamship Calvin Austin on a voyage from New York to Boston and perished. Former Hartford manager Thomas Dowd of the near-championship 1908 club was Irwin's replacement. Dowd's recurring role only lasted a month, and the team's veteran catcher and 3-time World Series champion, Chester "Pinch" Thomas was appointed player-manager by August. One of the top performing Senators of 1921 was outfielder Hinkey Haines, who played a minor role on the New York Yankees during their 1923 World Series championship run.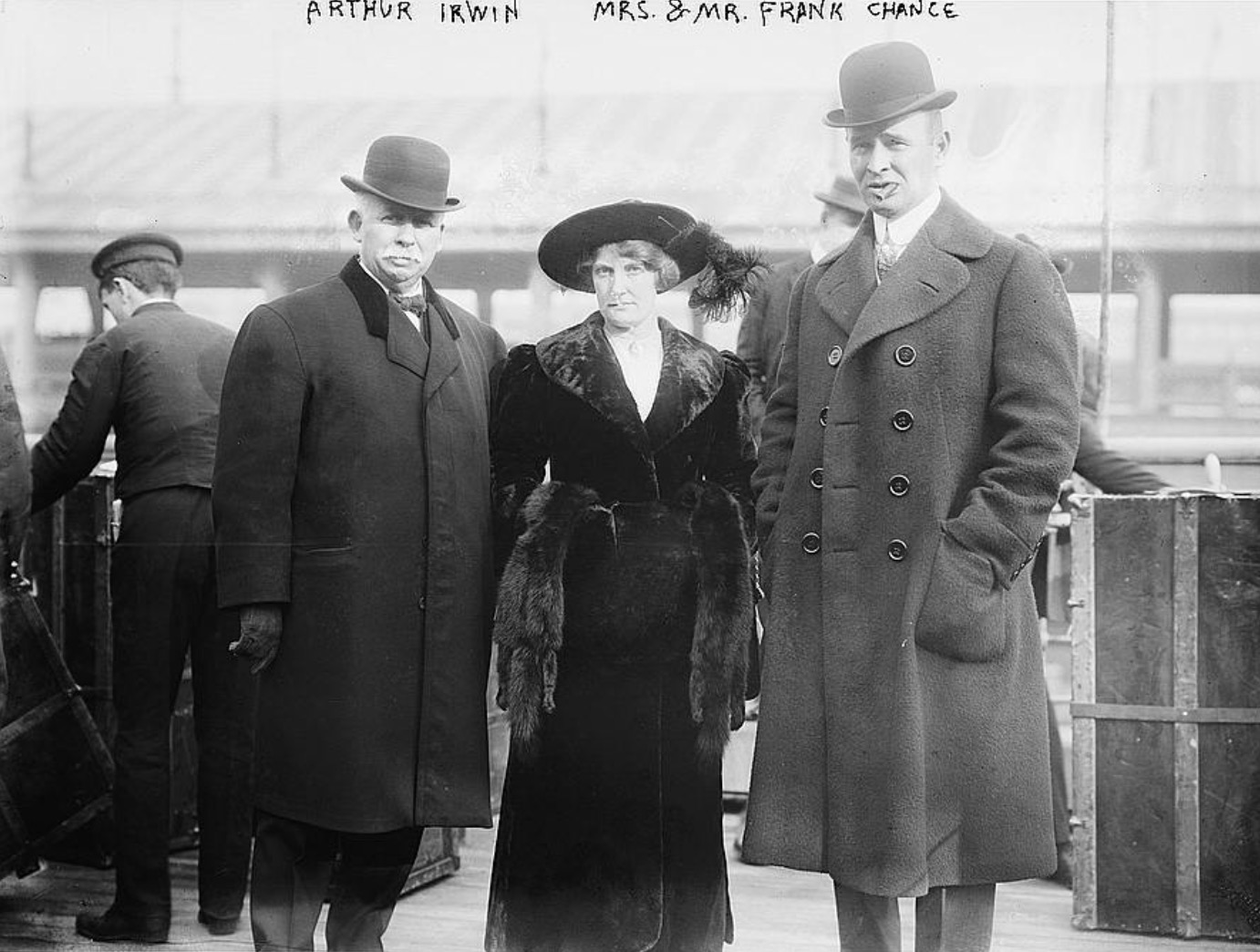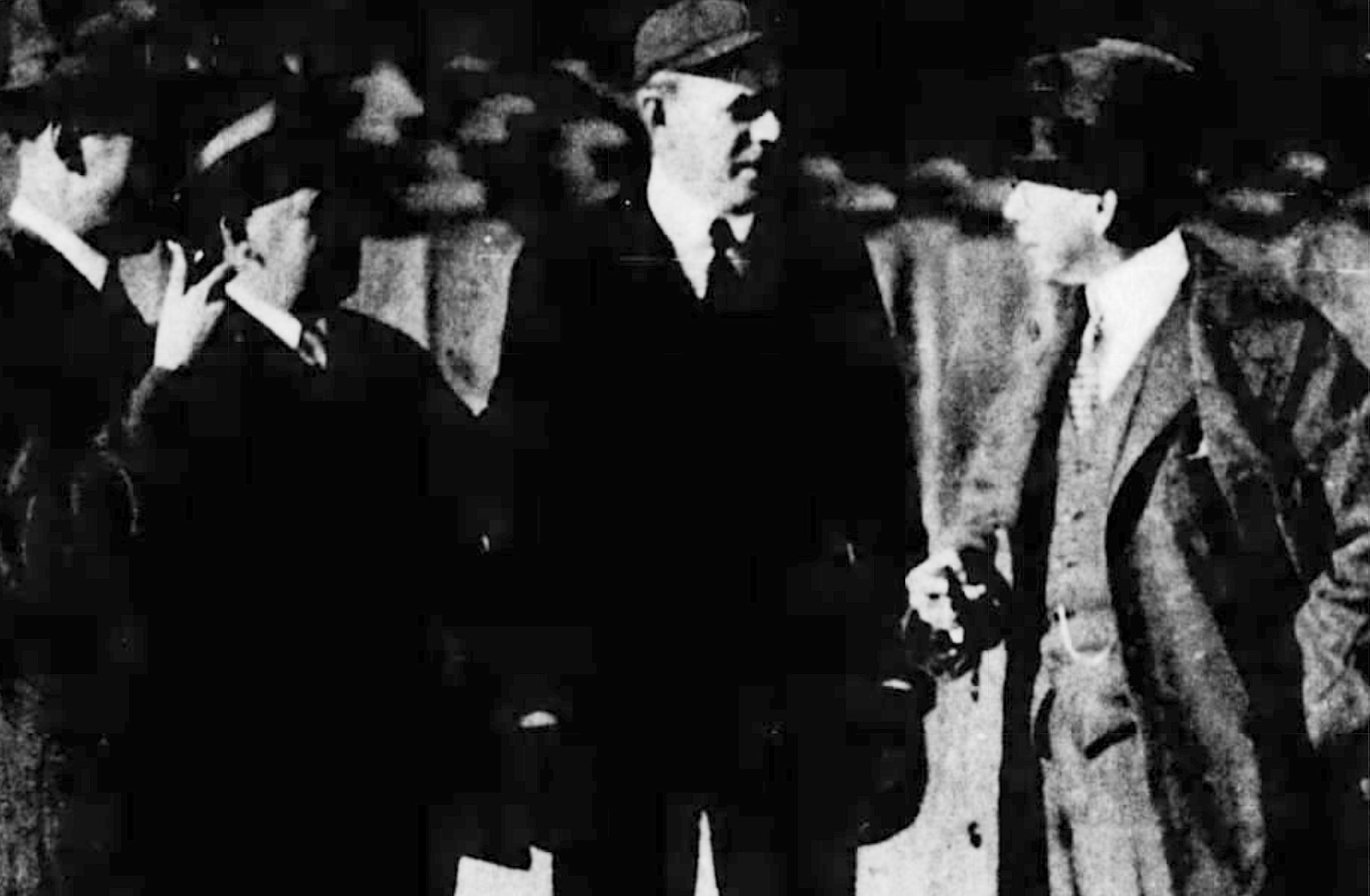 Connie Mack came to Hartford on a scouting trip near the end of the 1921 season and purchased Heinie Scheer. Mack and the Philadelphia Athletics offered Clarkin $5,000 for Scheer, a sure-handed, fleet of foot infielder. Scheer refused to go to Philadelphia unless Clarkin gave him a percentage of his transfer fee. Following a fifth place finish, owner Clarkin spoke to reporters and declared his frustration with major league clubs who poached his players.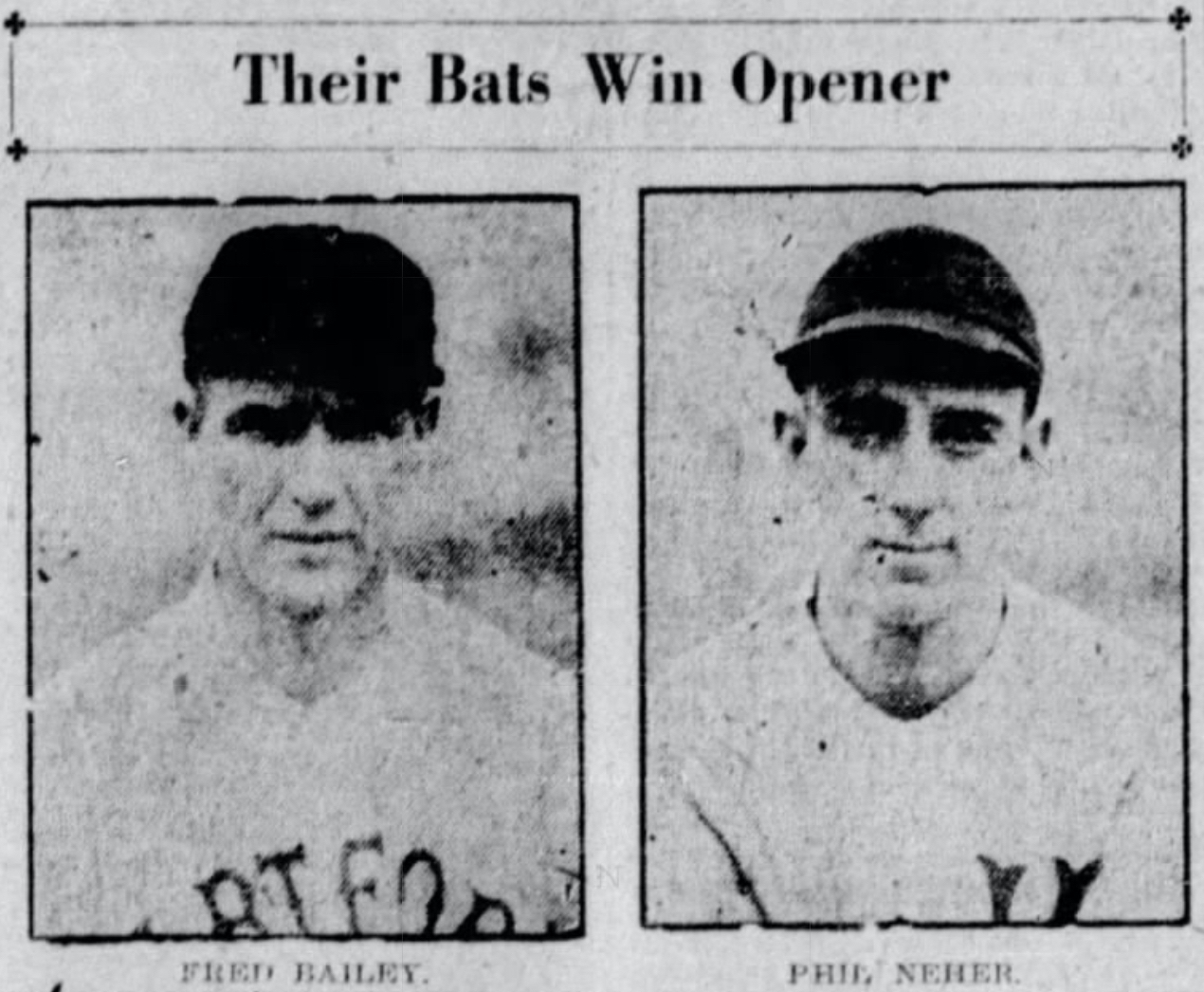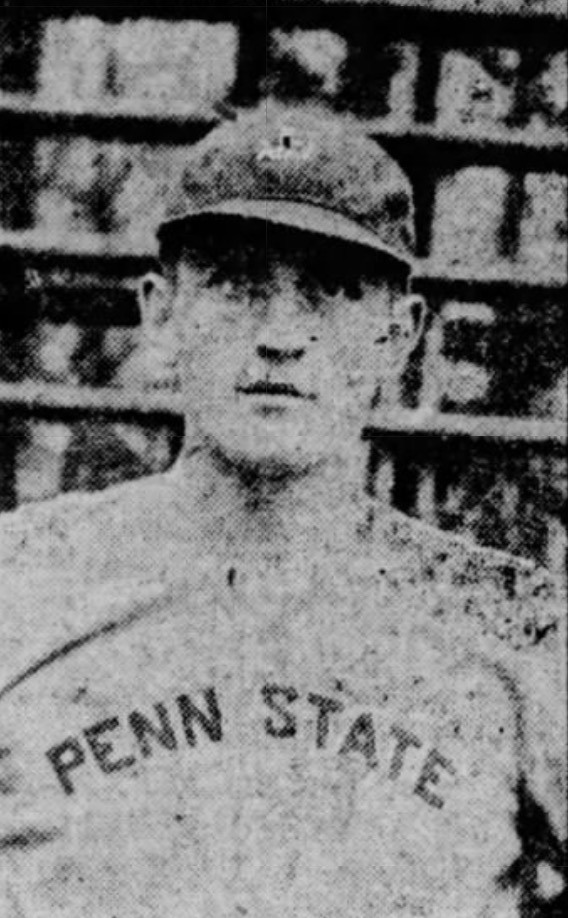 In 1922, owner Clarkin signed world-famous Native American olympian, Jim Thorpe. In his brief time with the Senators, Thorpe crushed Eastern League pitching. His stint in Hartford would only last about six weeks. Upon being traded to Worcester, Thorpe criticized Clarkin's methods, saying that he was pressured by Clarkin to more hit home runs. A few days after being traded, Thorpe led Worcester to two wins in a doubleheader over Hartford.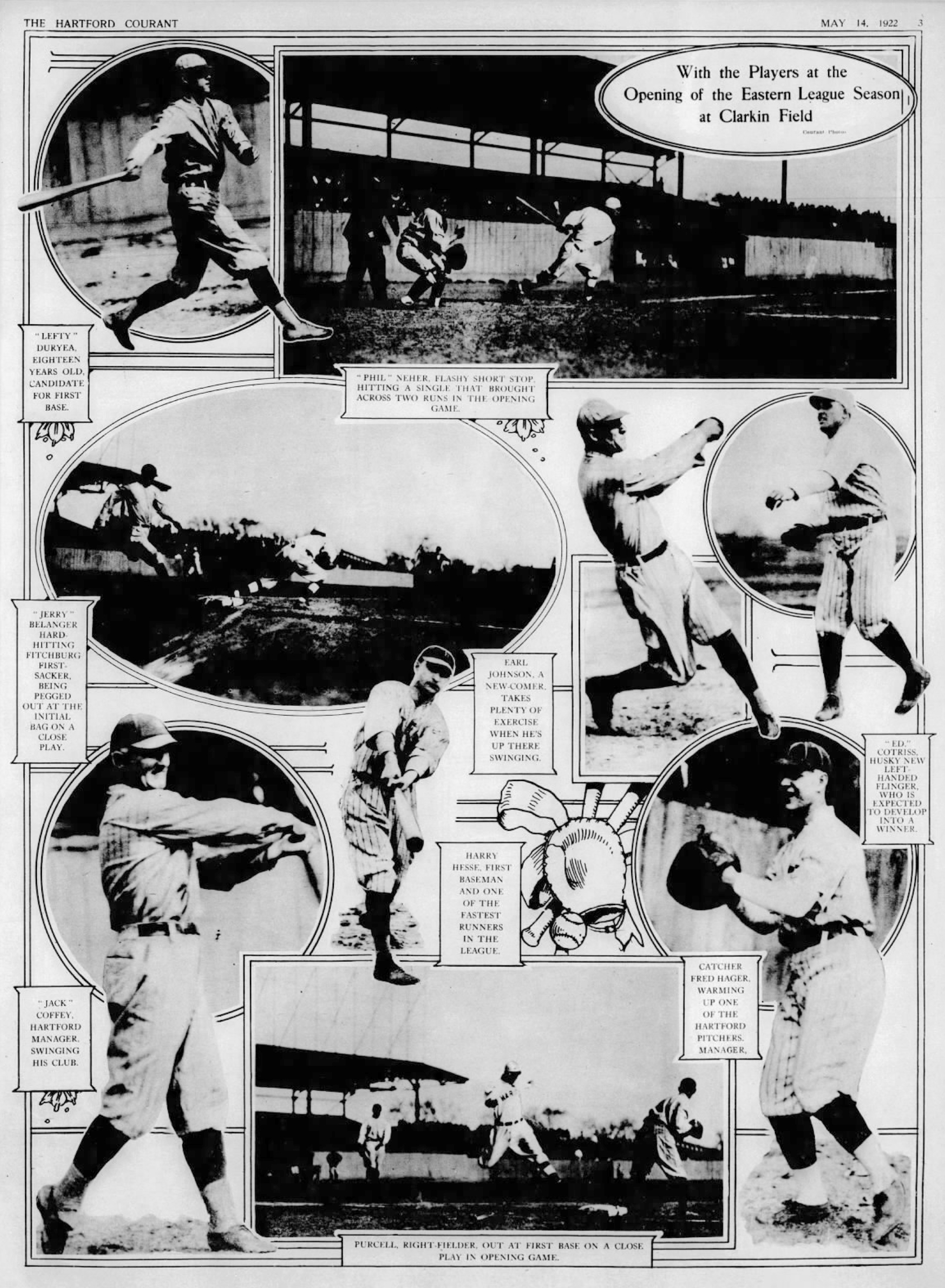 At the helm of the Senators during the Thorpe fiasco was a 35 year old player-manager, Jack Coffey. The club's left fielder was Leo "Brick" Kane who achieved a third consecutive Eastern League season with 100 hits. Hartford had a rookie right fielder, Sy Rosenthal, who went on to play for 13 years in organized baseball. At third base was Ted Hauk, a fixture in Hartford's lineup. The Senators of 1922 failed more often than they succeeded (73-76) and sunk to sixth in the standings.


Hartford's lone constant, their owner James Clarkin hired a new manager in 1923. Paddy O'Connor, a former Senators catcher and a trusted baseball mind was paid a salary exceeding all other Eastern League managers. The club also welcomed back Lou Gehrig from Columbia University for 59 games. The budding star was 19 years old when he swatted a league record 24 home runs. Gehrig was a one man wrecking crew who led Hartford to the 1923 pennant. The Senators copped their first Eastern League title with a .640 winning percentage.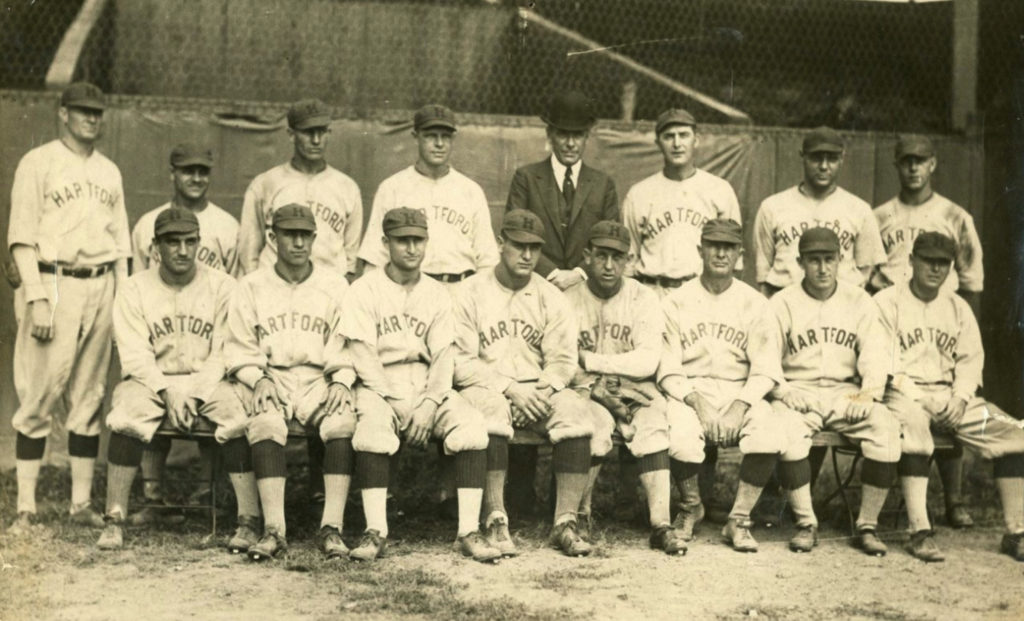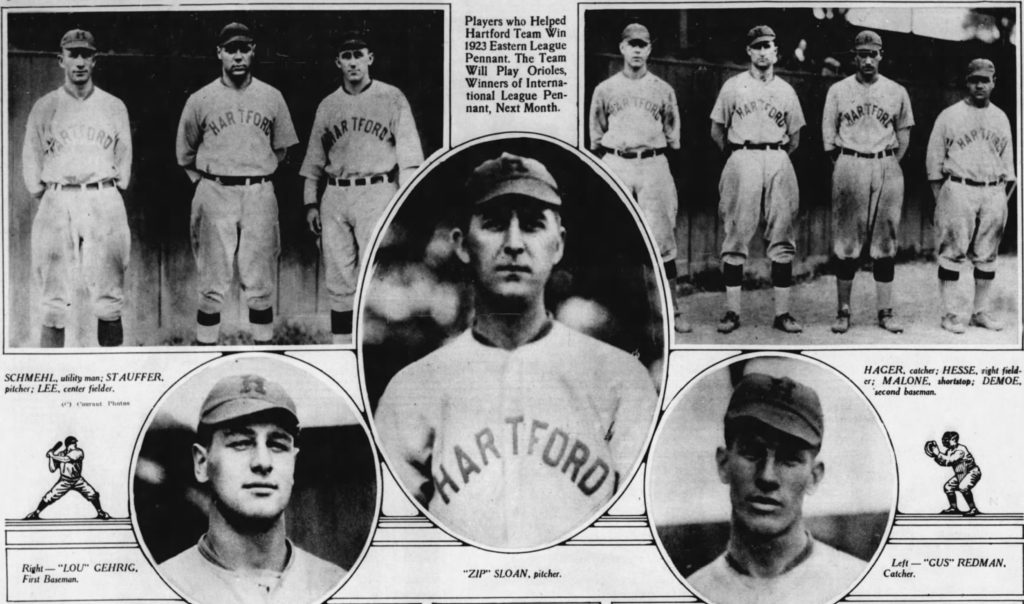 As champions, the Senators entered the 1924 season teeming with confidence. Lou Gehrig's game continued to mature as he tore up the Eastern League with 37 homers in 504 at bats and a .369 batting average. Gehrig's prolific days in Hartford ended when the New York Yankees called him up and went 6 for 12 in 10 games. Another standout Senator was second baseman Henry "Smudge" Demoe who smacked 184 hits, fifth most in 1924. Hartford ended the season in third place, just four games back from the pennant winners, the Waterbury Brasscos.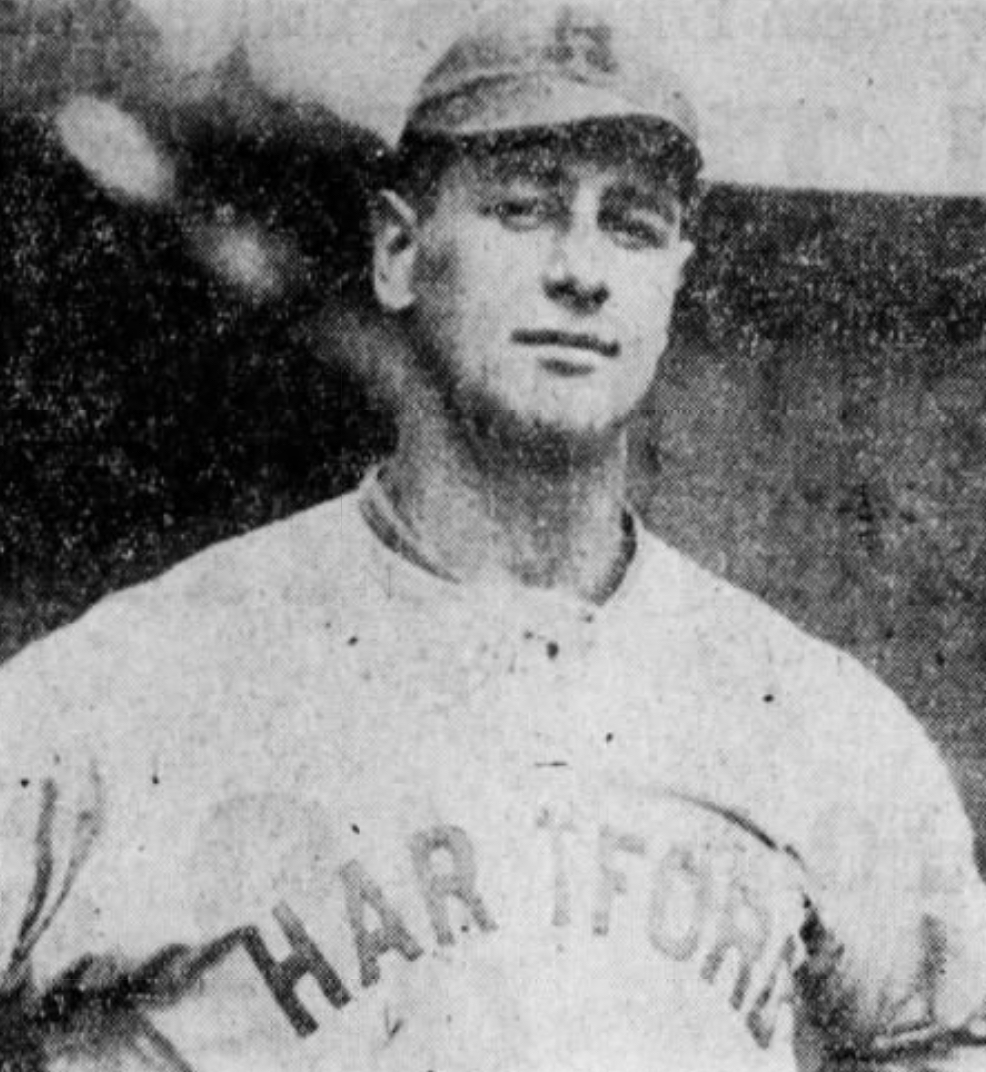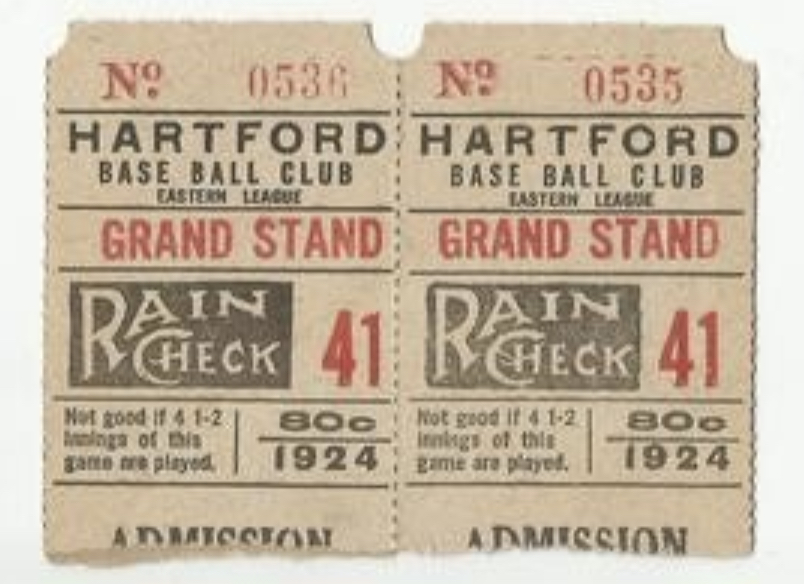 The next season brought another star player to Hartford. Leo Durocher attended his first tryout with the Senators in April of 1925. Manager Paddy O'Connor was impressed with Durocher's defensive talent and quickness at shortstop. As a rookie, Durocher batted only .220, but he compiled a .933 fielding percentage. On August 16, 1925, "Leo the Lip" was purchased by the New York Yankees for $12,000. Durocher had played 151 games in Hartford before reporting to the Yankees.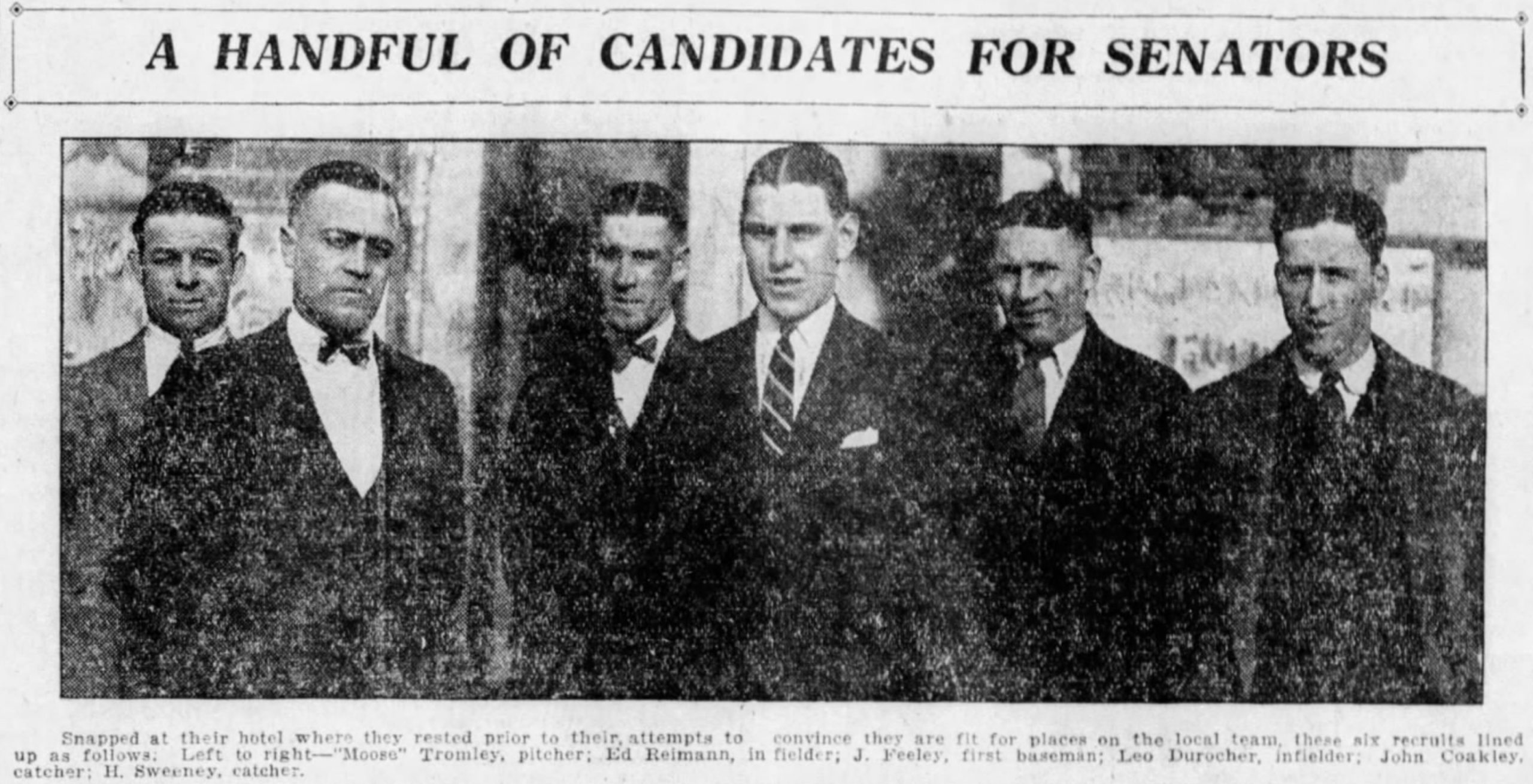 Meanwhile, Hartford's Tom Comiskey and Harry Hesse finished among Eastern League leaders in hits. Lem Owen and Earl Johnson were reliable starting arms for the Senators. The heart and soul of the team was their catcher, Eddie Kenna who played 144 games. Marty Shay was their second baseman and leadoff man. Henri Rondeau, a journeyman outfielder born in Danielson, Connecticut, batted .306. Hartford nearly captured the 1925 title, though the Waterbury Brasscos outperformed them by a game and a half.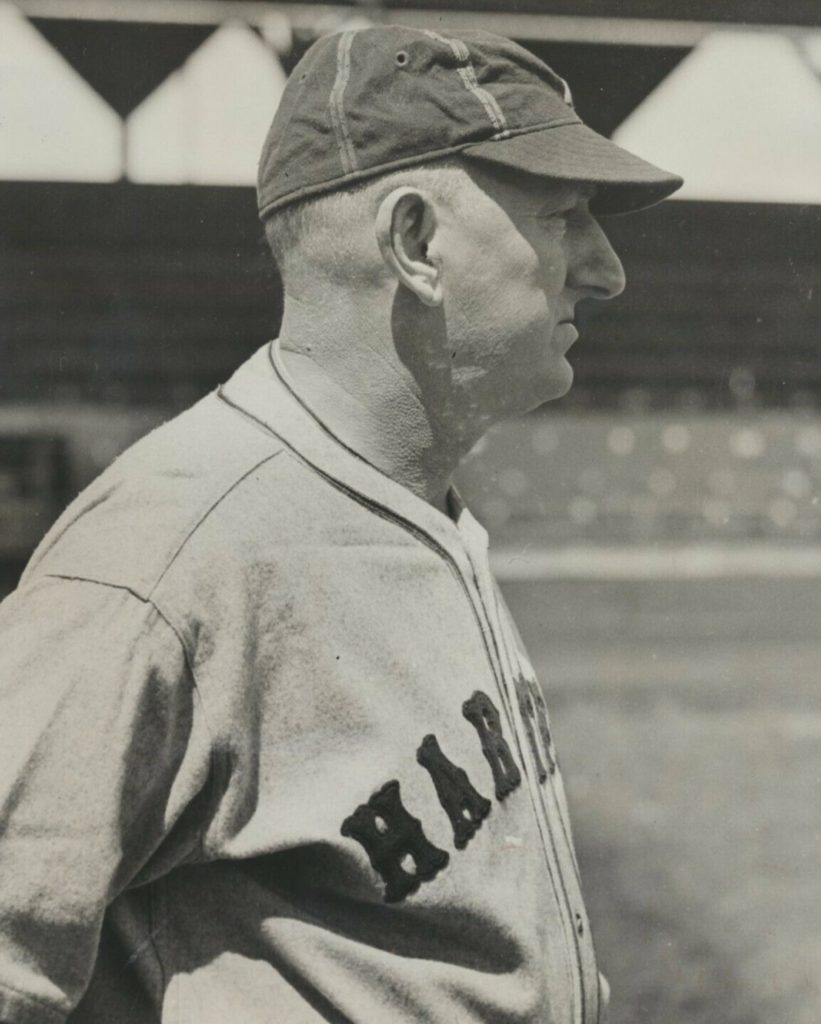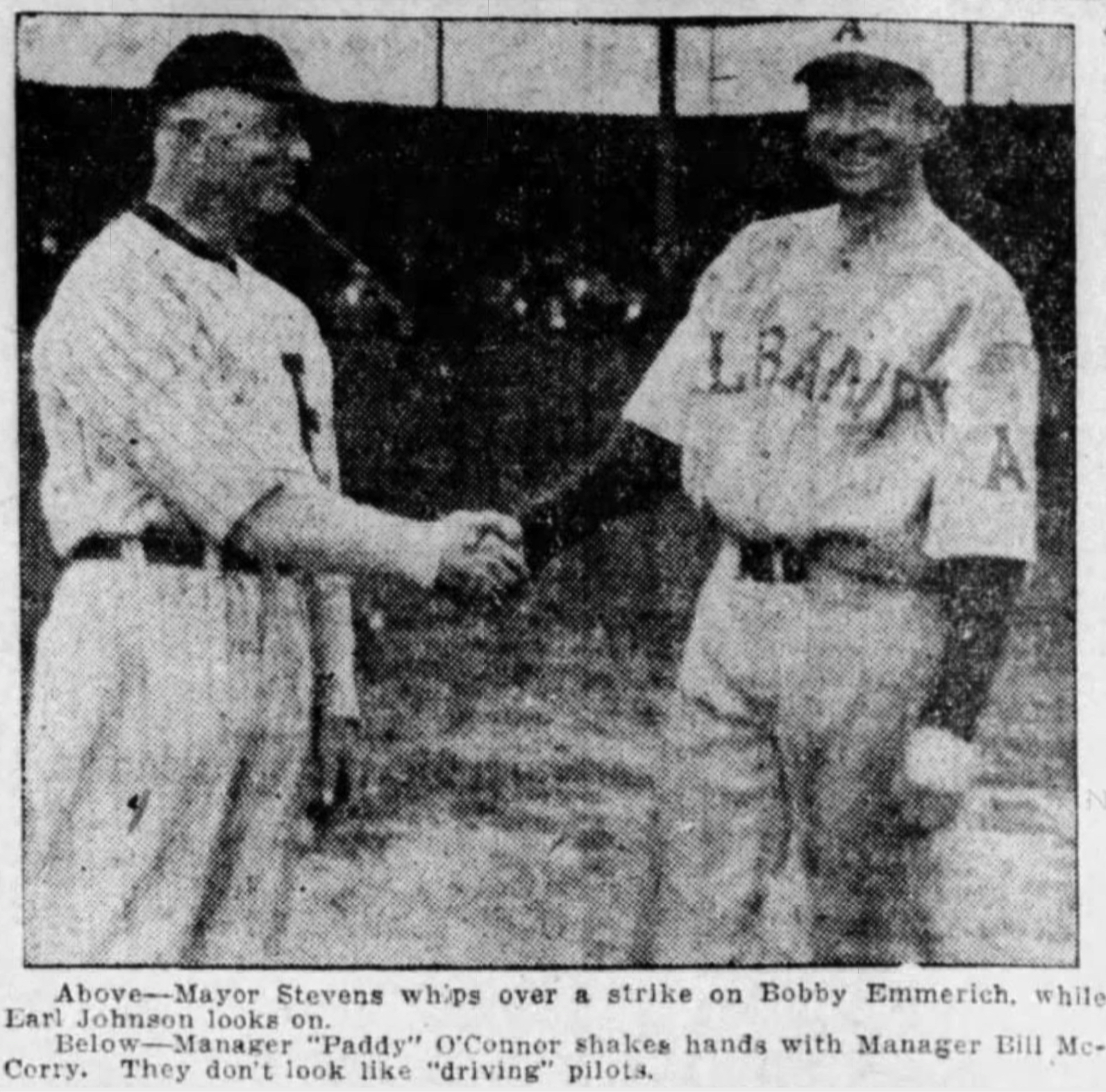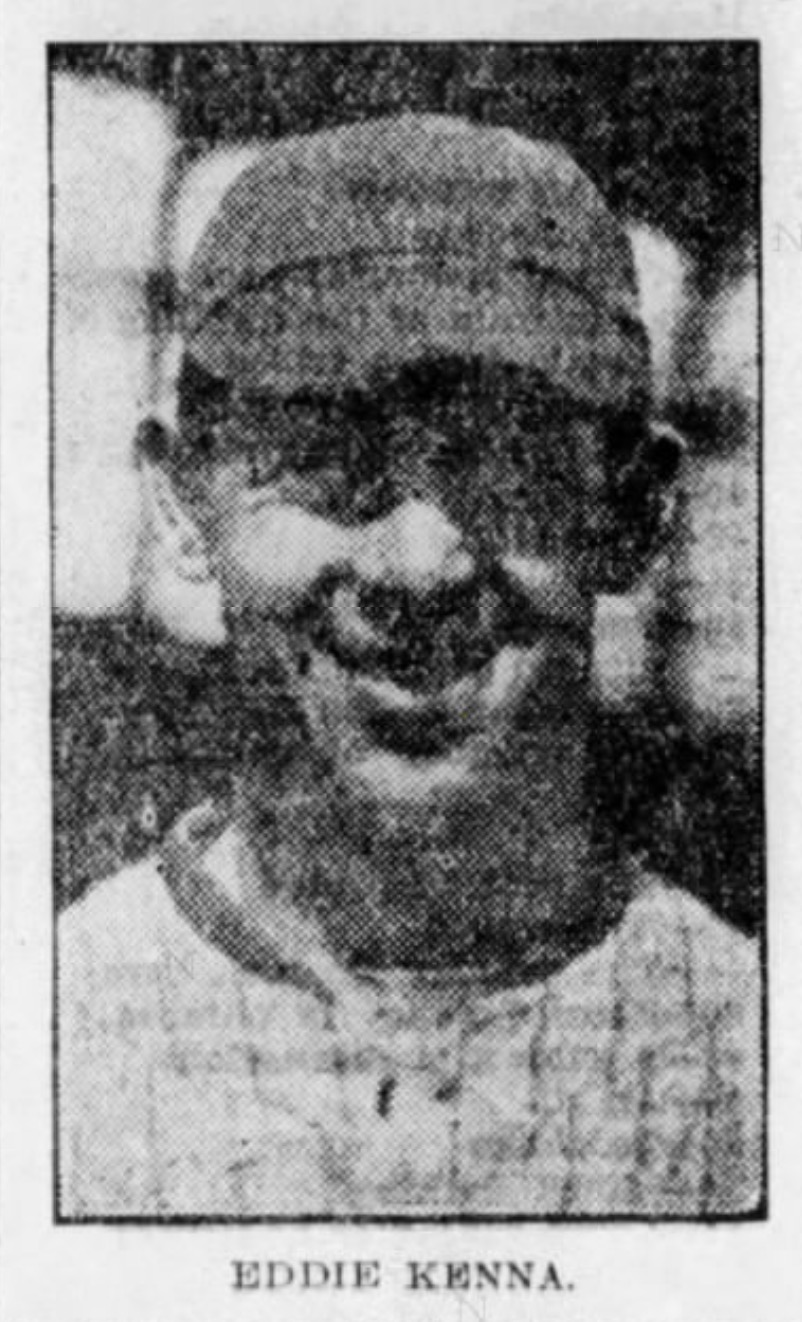 In 1926, Clarkin hired former Hartford catcher Si McDonald to direct the club. Their relationship turned sour quickly and McDonald was fired in late May. Second baseman Gene Sheriden was appointed manager. The Senators finished towards the bottom of the standings but had bright spots on the season. Adolph Schinkle, a pitcher converted into an outfielder, led the Eastern League in doubles and slapped 195 hits. George Brown and John Miller were the club's top pitchers who ranked among league leaders in earned run average.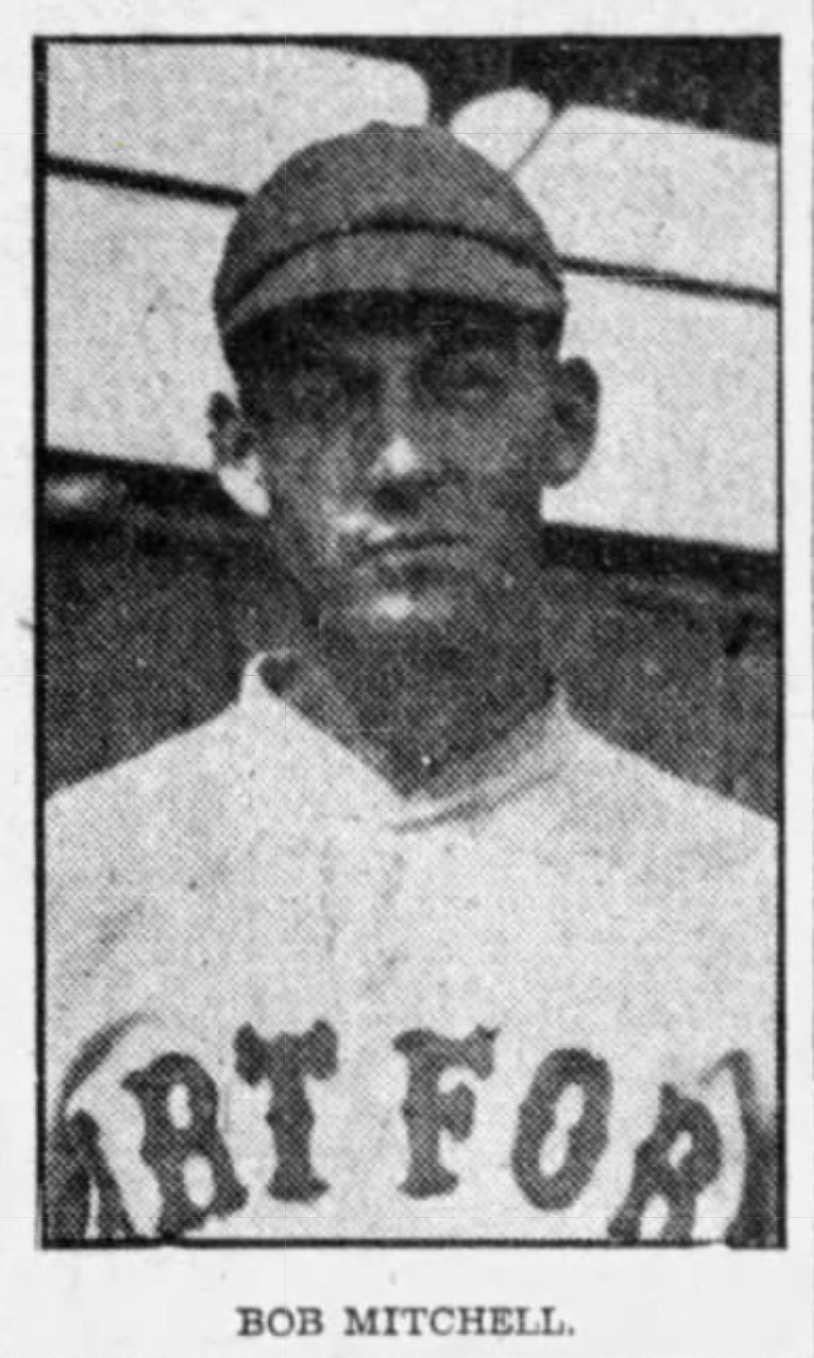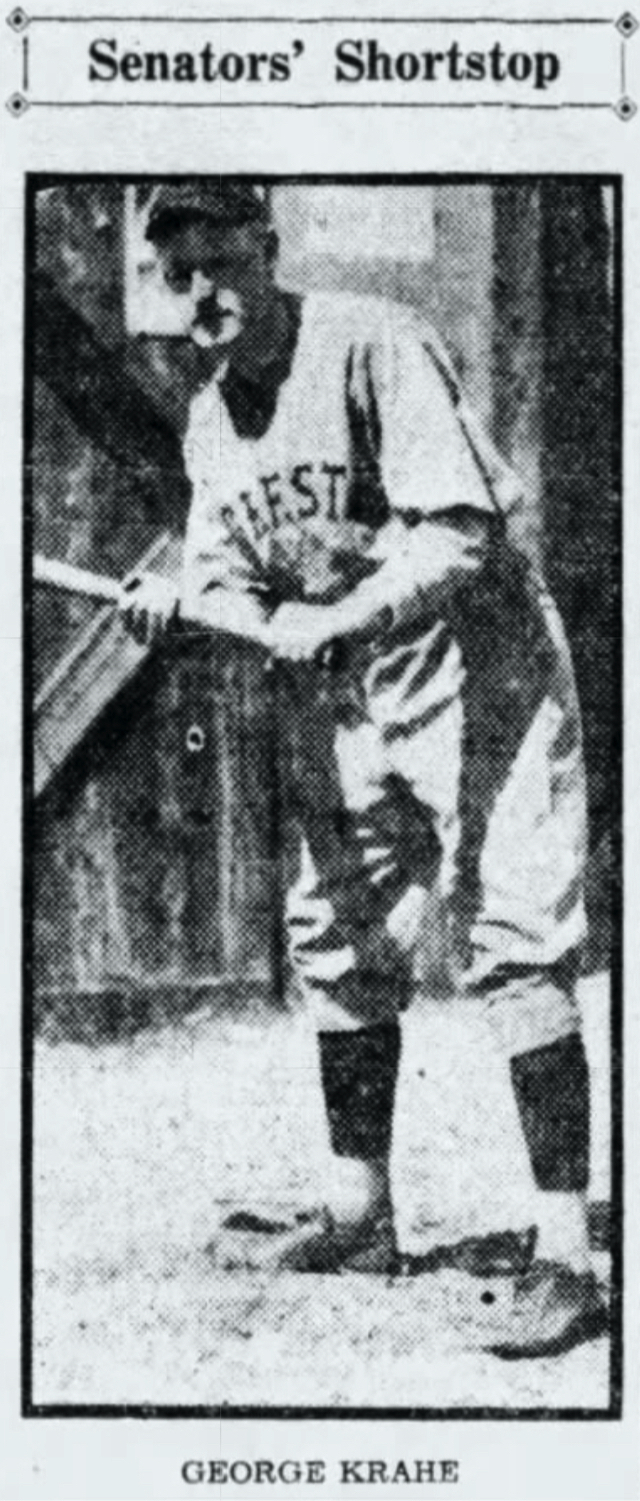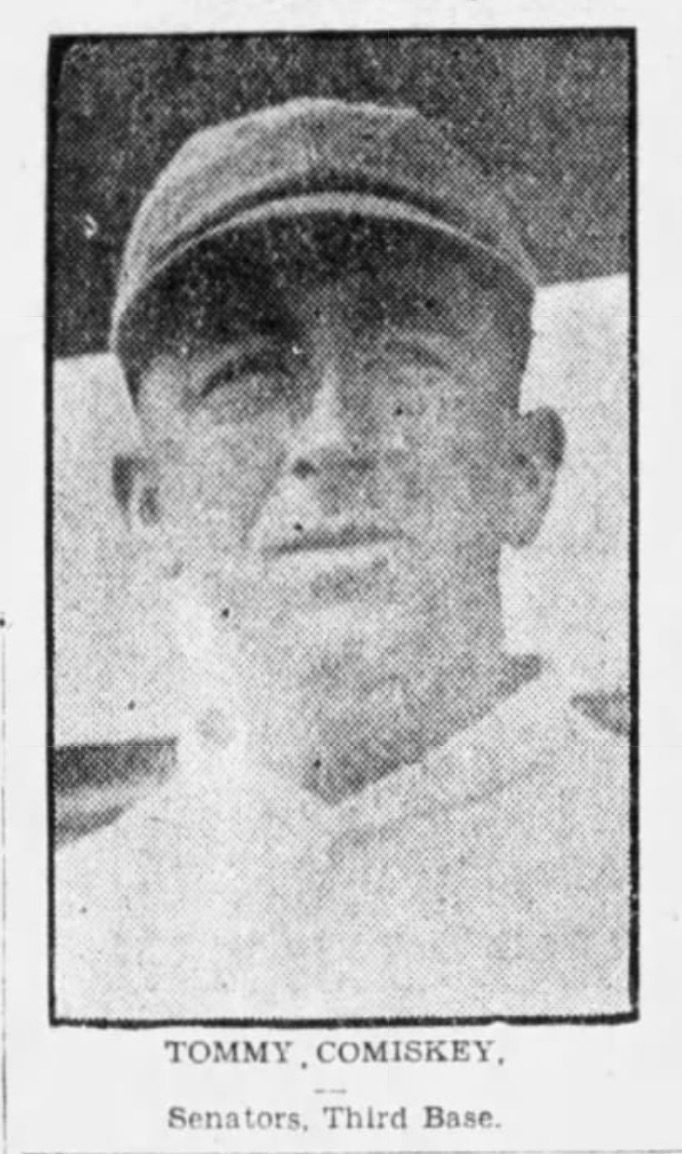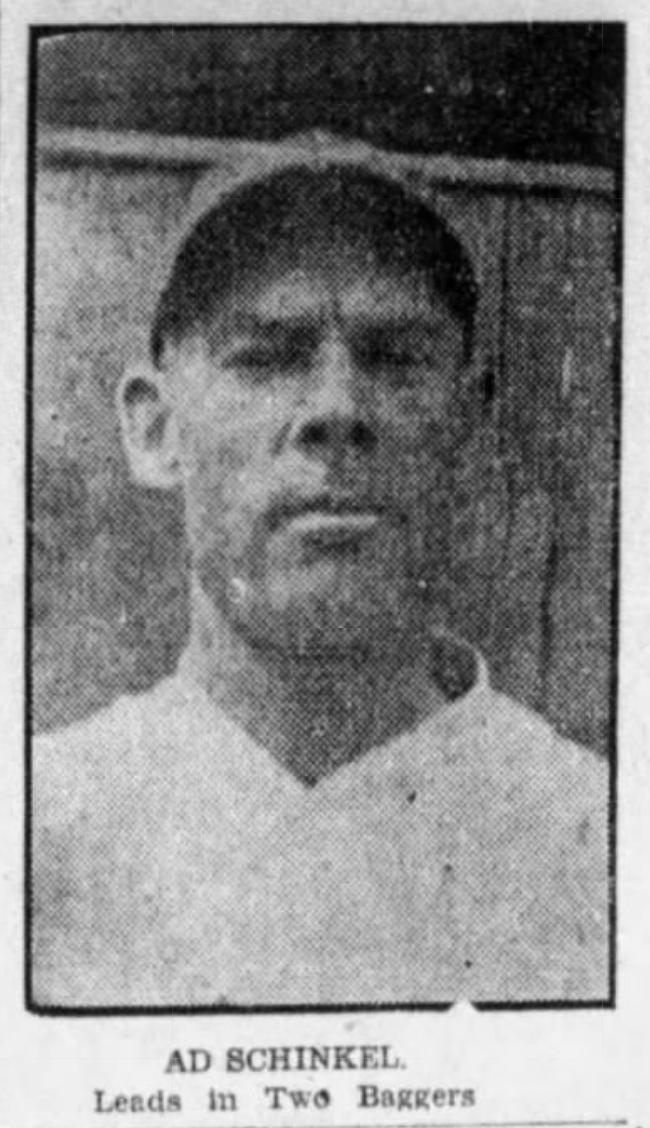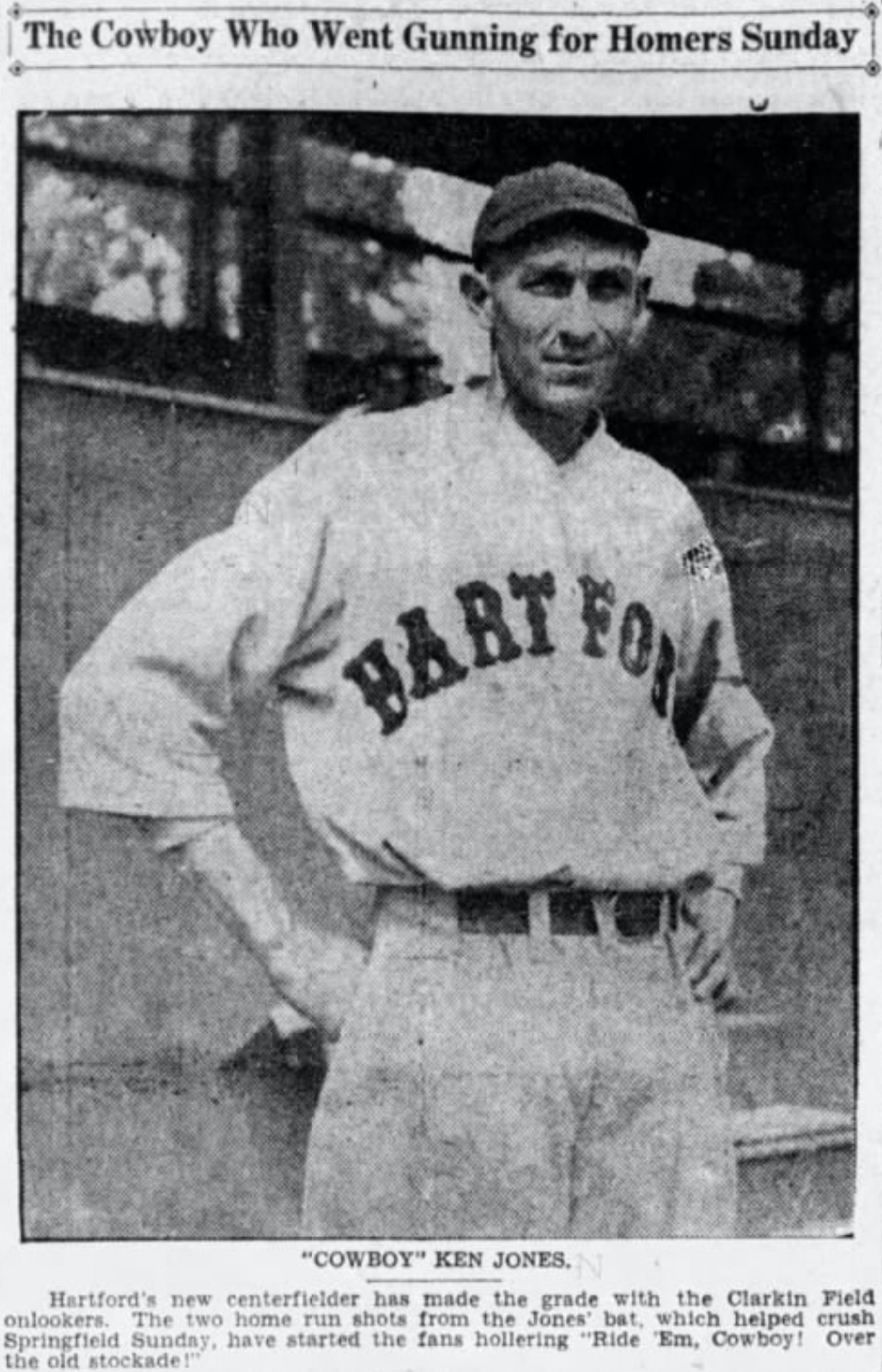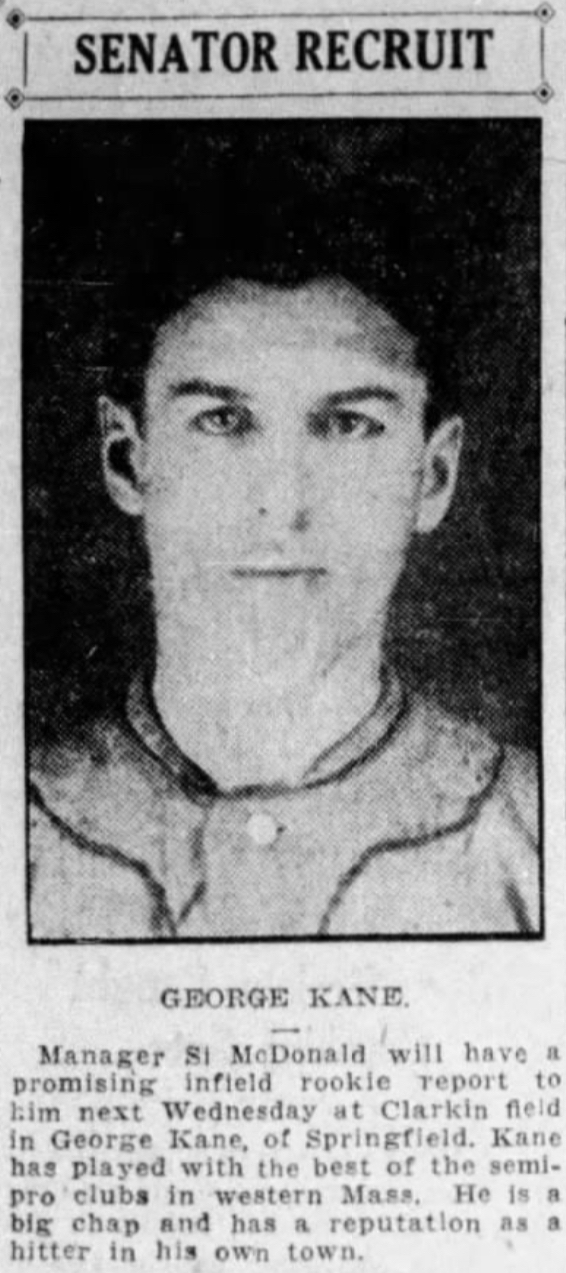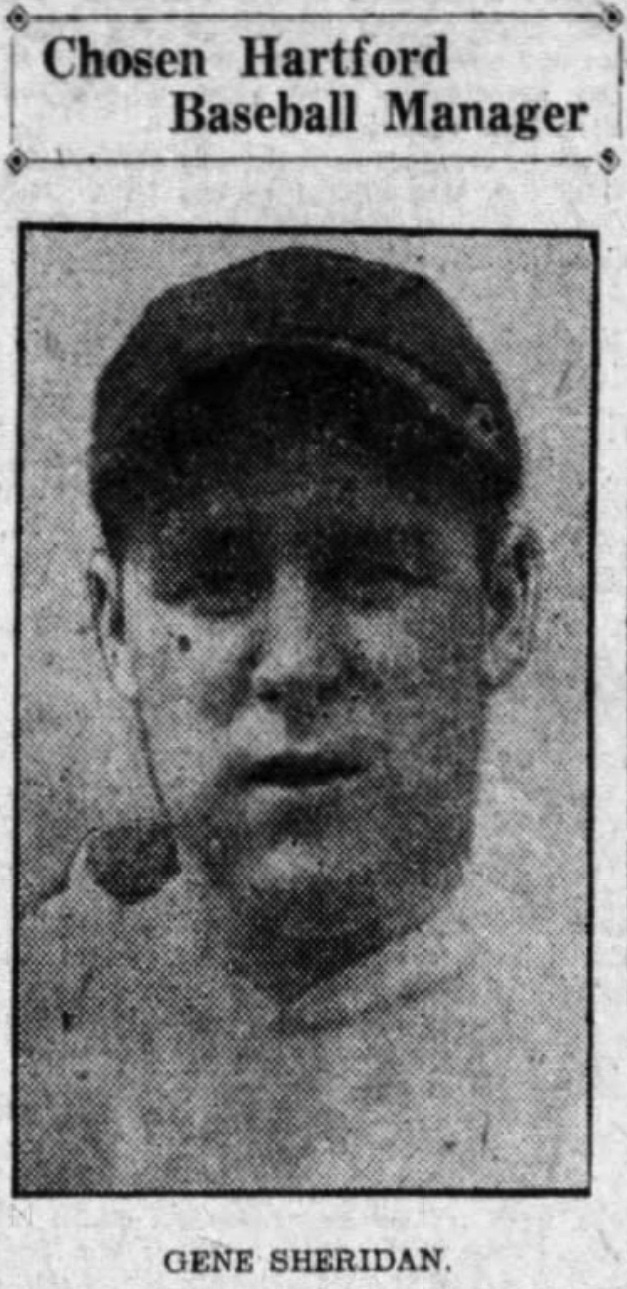 An accidental fire torched the Clarkin Stadium grandstand in the off-season of 1927, so the Senators played home games at Trinity College and in Manchester while repairs were made. When the new grandstand was constructed, President of the Eastern League, Herman Weisman rewarded James Clarkin, for his diligent efforts, with a gold stickpin and cufflinks encrusted with diamonds. Looking on was Hartford's new manager, a longtime big leaguer, Kitty Bransfield. First baseman Jim Keesey proved to be a prospect, pacing the Eastern League with 204 hits on the season, while Adolph Schinkle had 203 hits.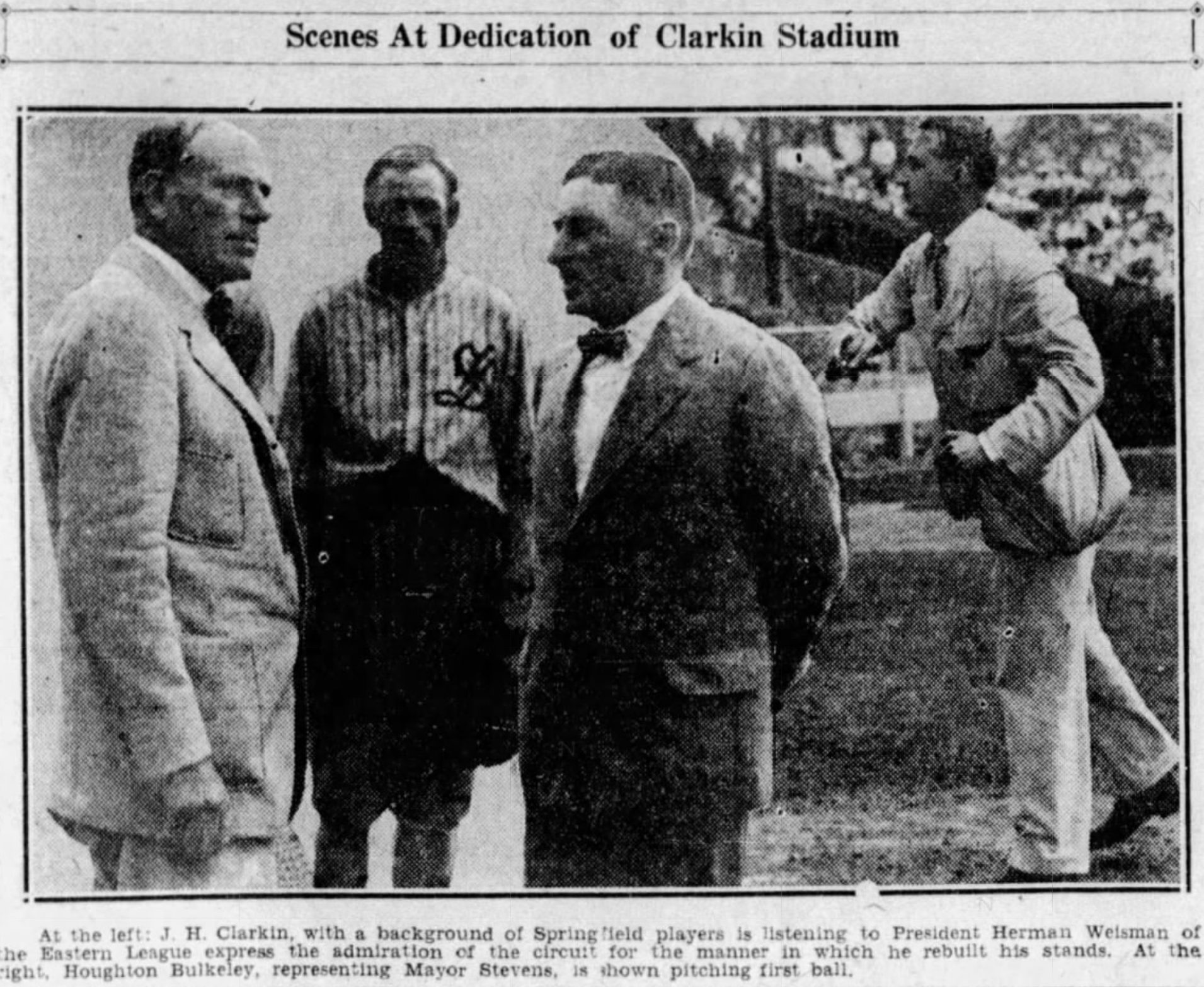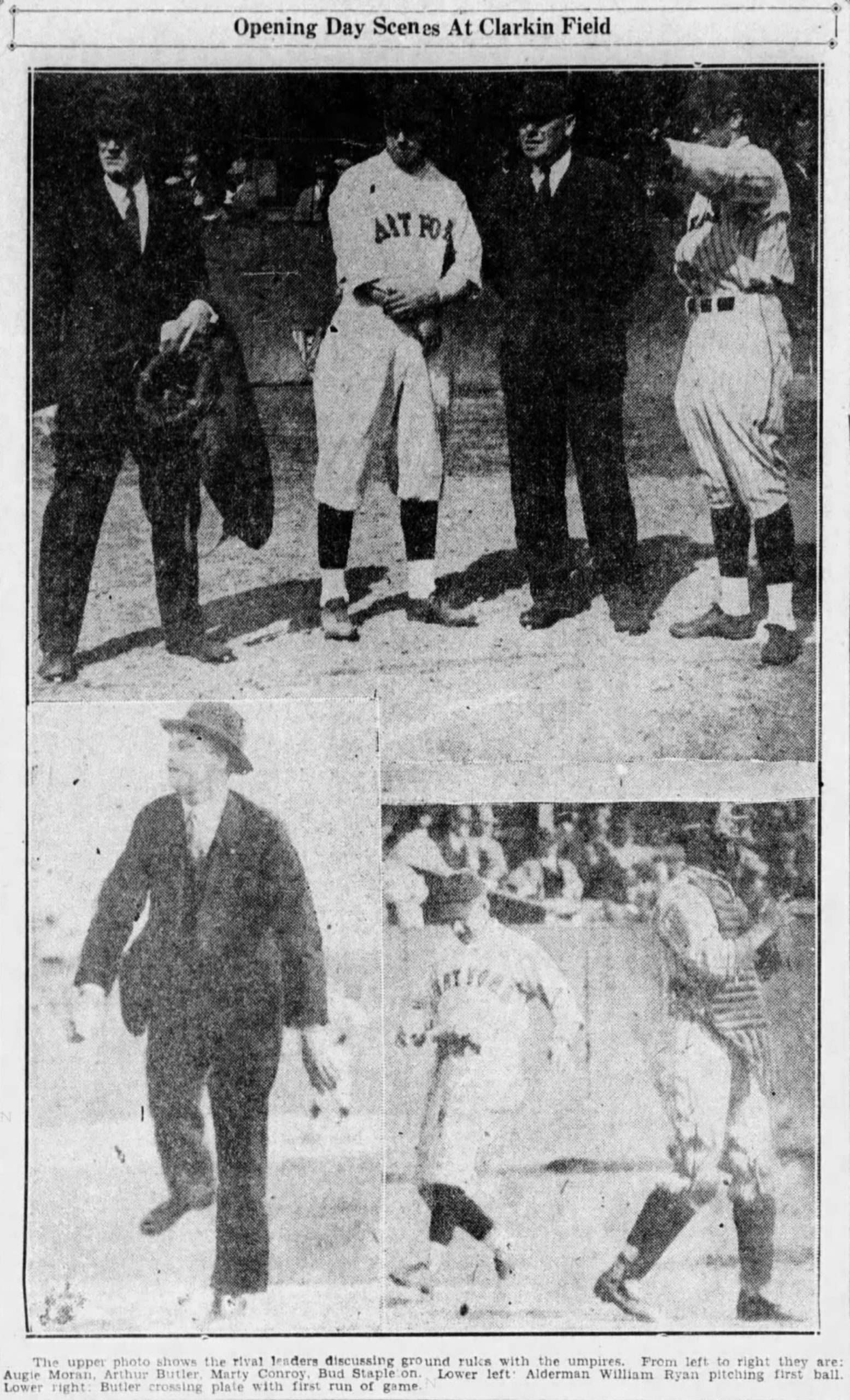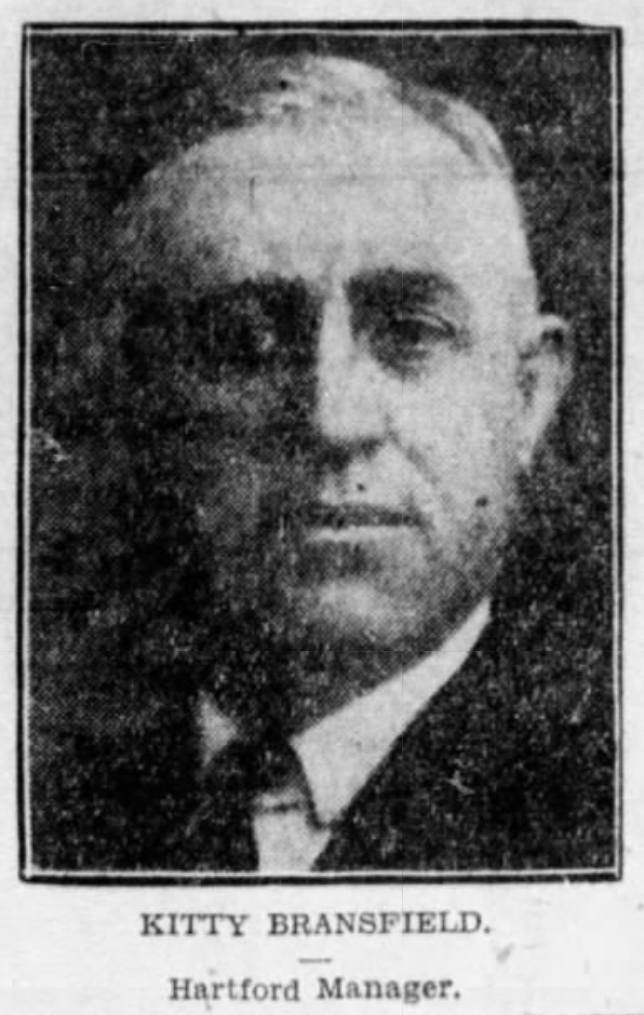 During the 1927 season, Kiddo Davis was stationed in Hartford's outfield. He batted .349 and went on to become a World Series champion in 1933 with the New York Giants. Jo-Jo Morrissey was also a cog in the outfield, playing his second season with the Senators. An infielder from Cuba named Eusebio González played 25 games and was Hartford's first player of color since Jim Thorpe. Clarence "Lefty" Thomas was the club's top performing pitcher, but the rest of the pitching staff struggled mightily, and the Senators ended up in sixth place.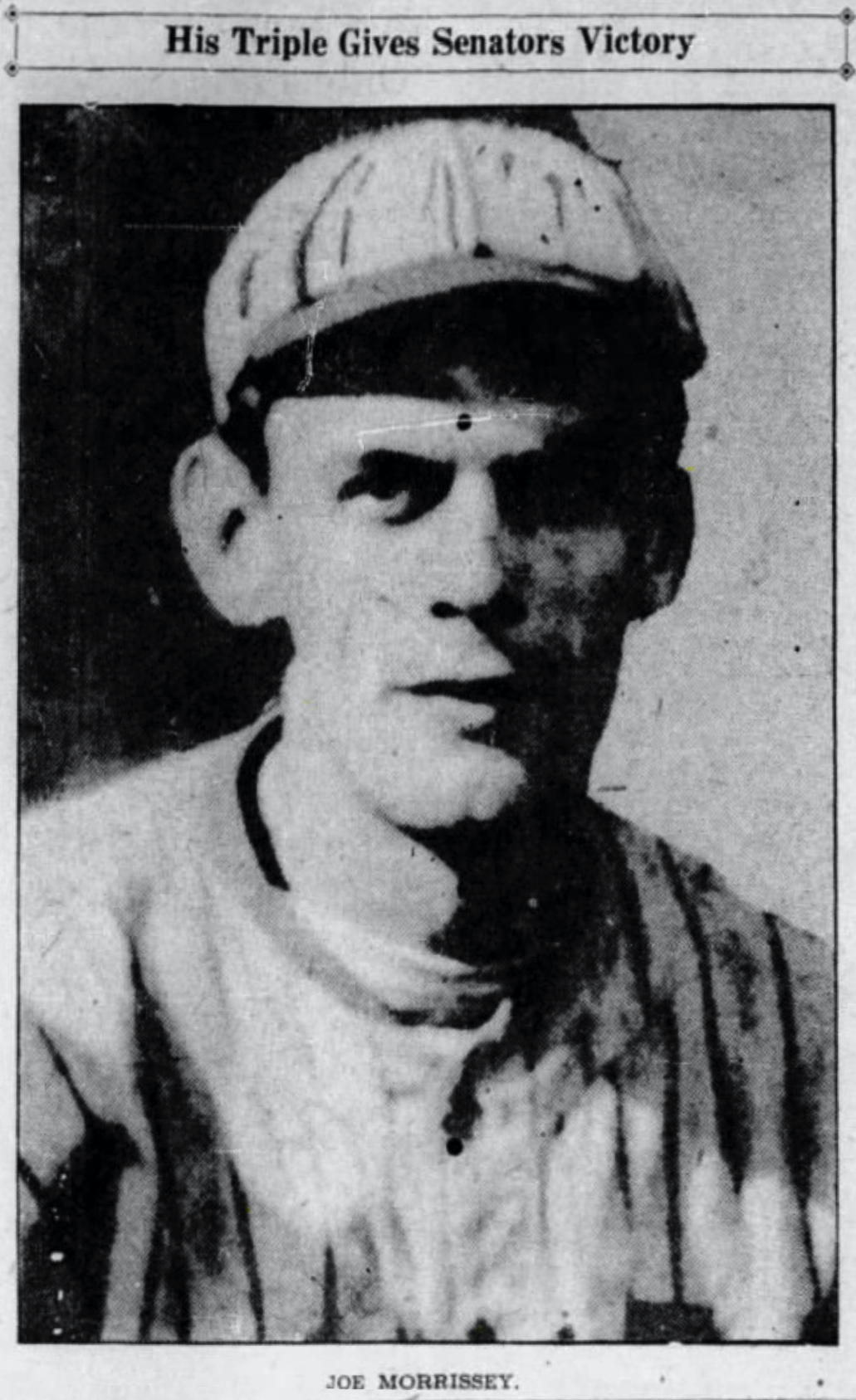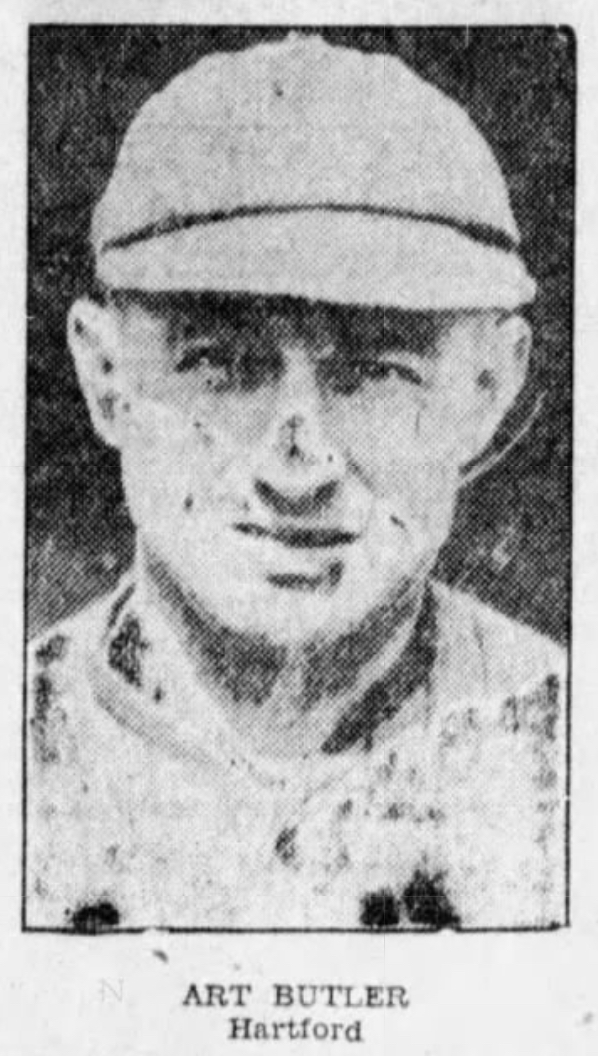 In the winter of 1928, James Clarkin decided to retire from baseball. In his 25 years as proprietor, he brought three pennants to Hartford. Clarkin was a stern, no nonsense businessman who had drawn the ire of some players and fans. Though according to his former manager Jack Coffey, he had "many endearing qualities hidden from those who did not know him intimately." When new ownership took over, subsequently, Clarkin Stadium was renamed Bulkeley Stadium in honor of Morgan G. Bulkeley, a prominent Hartford man, first President of the National League, former U.S. Senator and Governor of Connecticut who had passed away in 1922.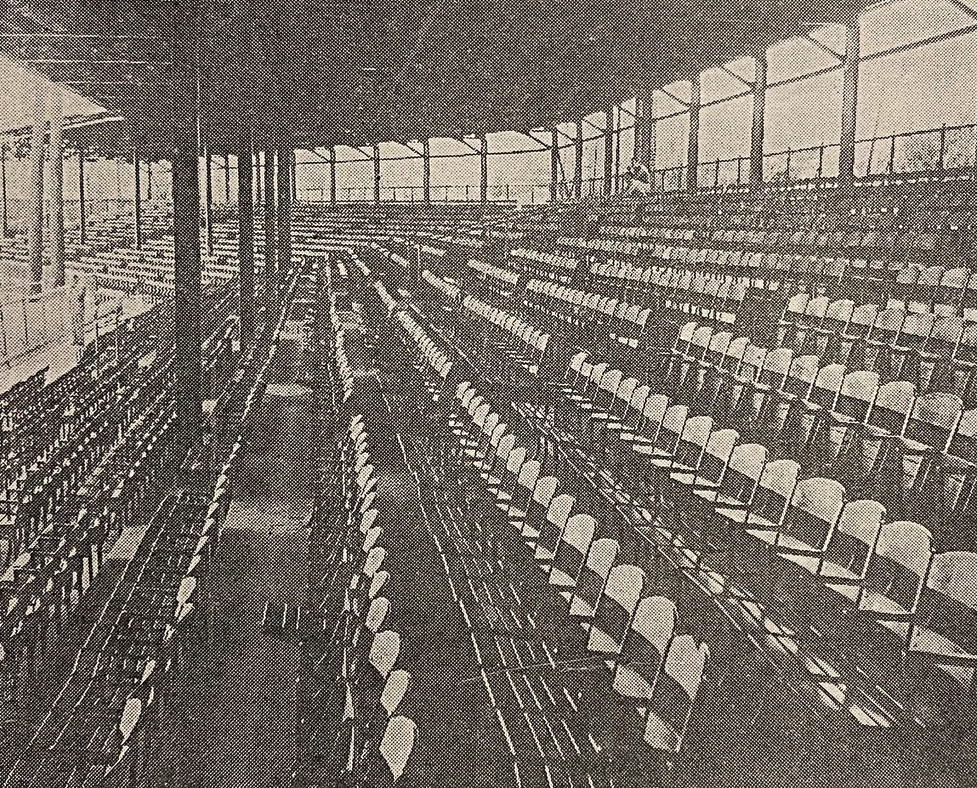 Hartford's new ownership was spearheaded by Robert J. Farrell, a local real estate developer. The purchase price for the franchise and stadium property was reported to be $200,000. Farrell created a private stock company made up of investors who expanded the grandstand at Bulkeley Stadium. John A. Danaher was hired to be the club's Secretary to handle administrative duties. The buyout reinforced the common opinion of the day – that Hartford was a celebrated baseball city. In preparation for the 1928 season, the Hartford Senators reintroduced the fan favorite, Paddy O'Connor as manager.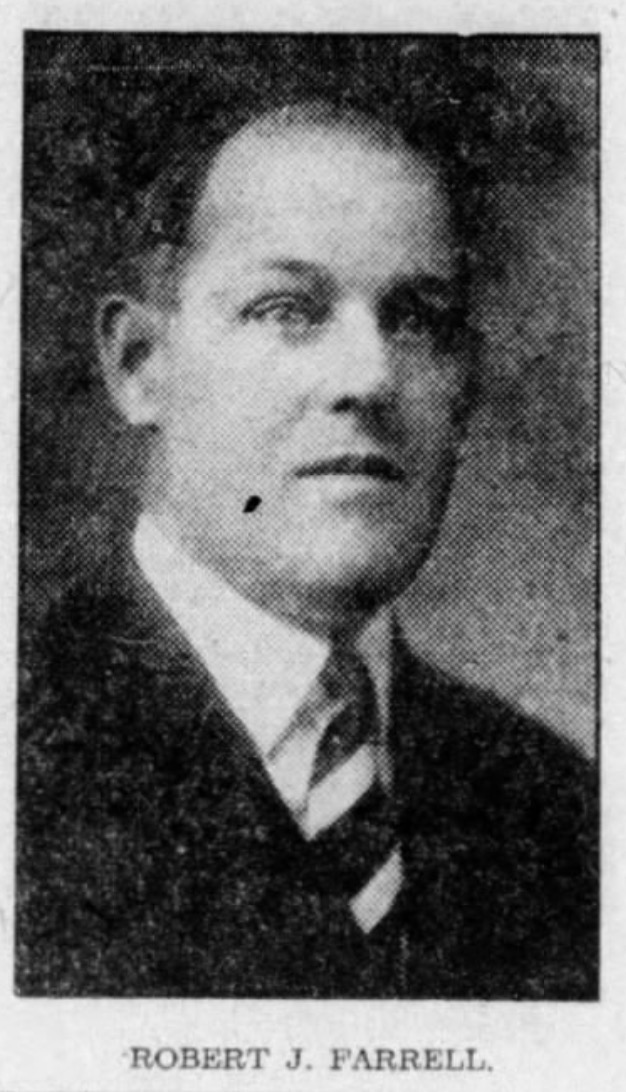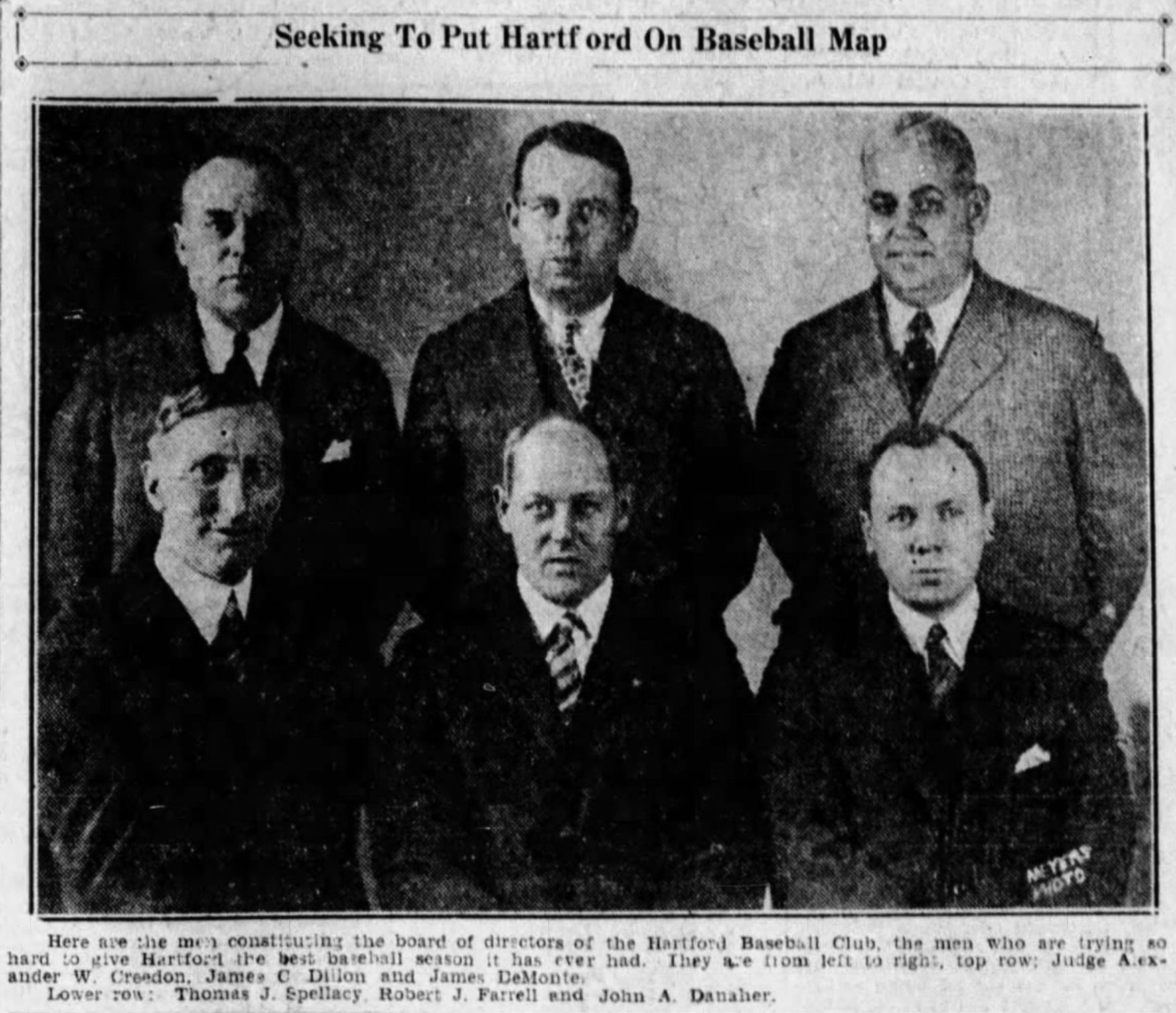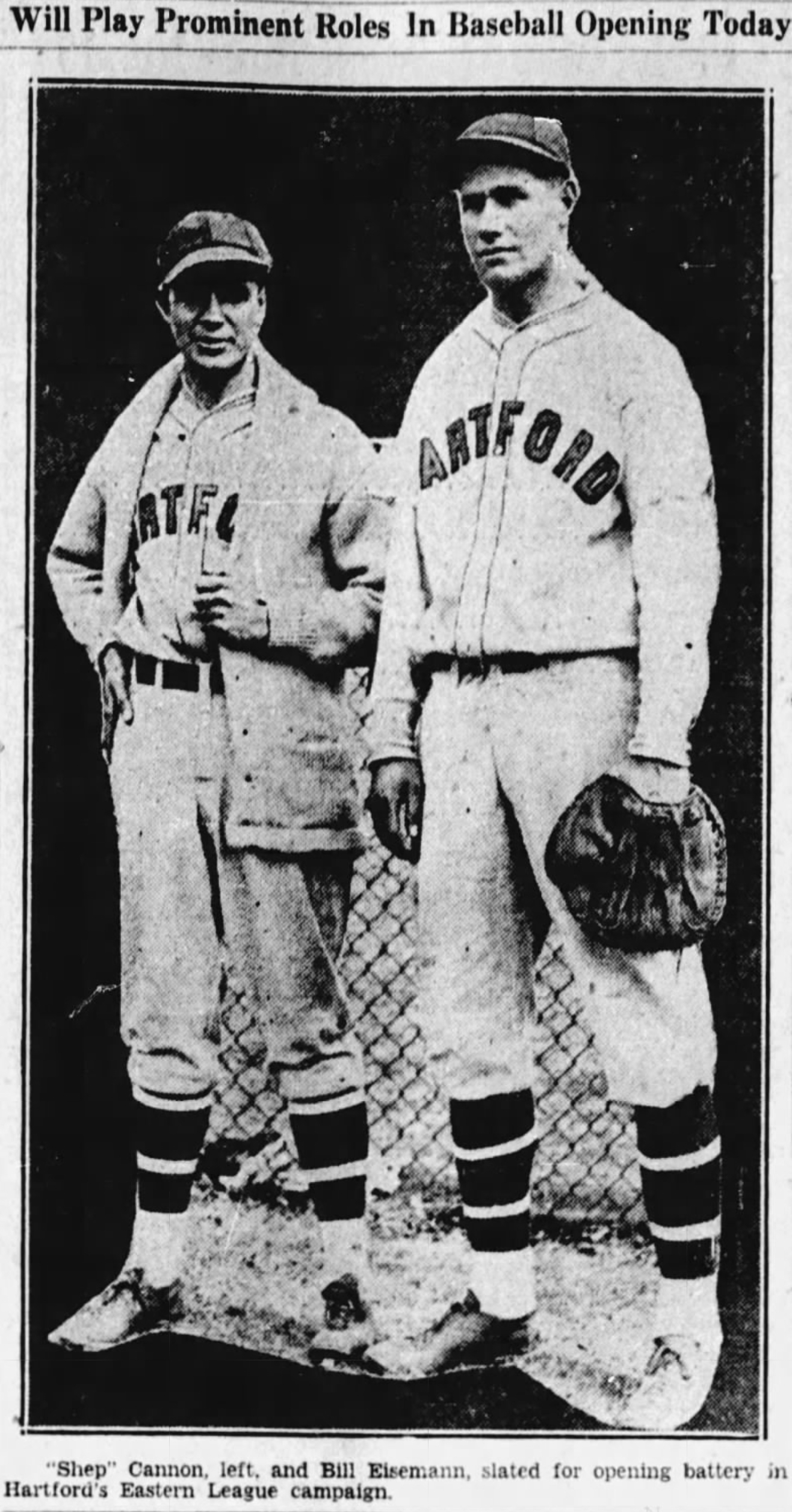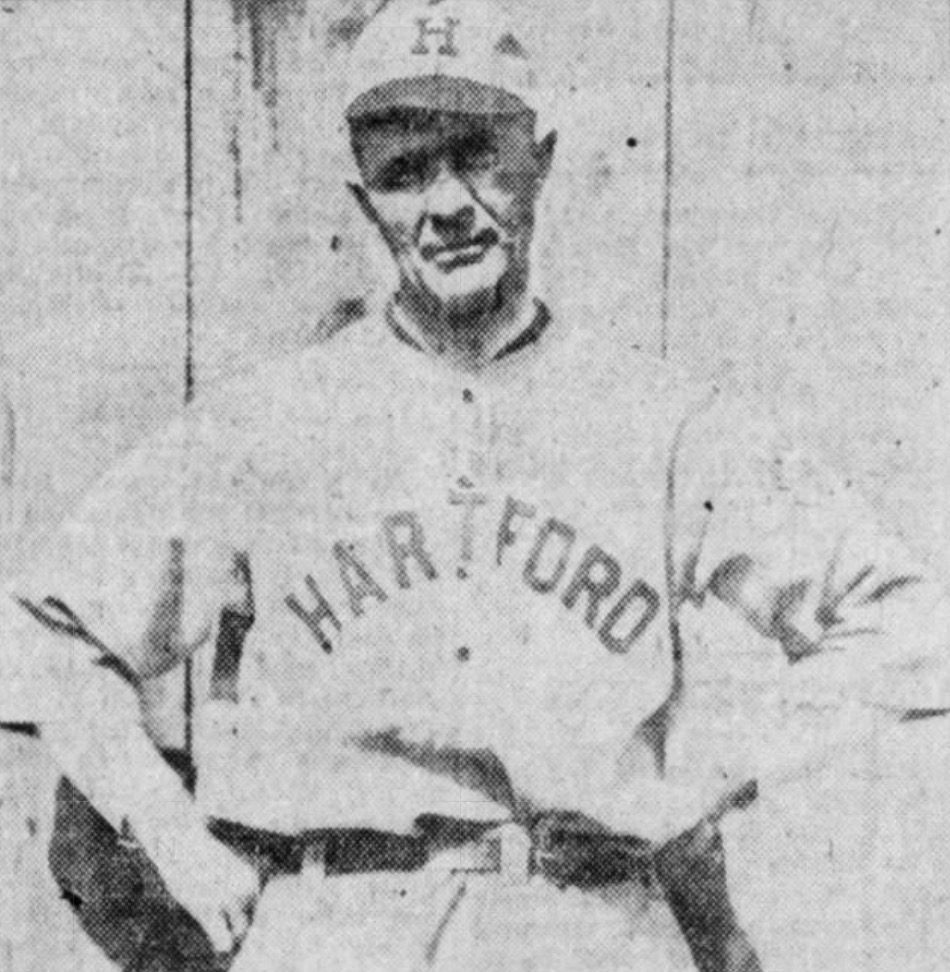 During the 1928 campaign, John "Bunny" Roser was Hartford's newest and most valuable slugger. He earned the league home run title with 27 round-trippers. At second base, Scott Slayback demonstrated a capable bat with 10 homers. A southpaw pitcher named Russ Van Atta threw for a marvelous 2.49 earned run average before being called up by the New York Yankees. Carl Schmehl and Tom Comiskey played their final seasons in Hartford, and the club placed third in the 1928 Eastern League.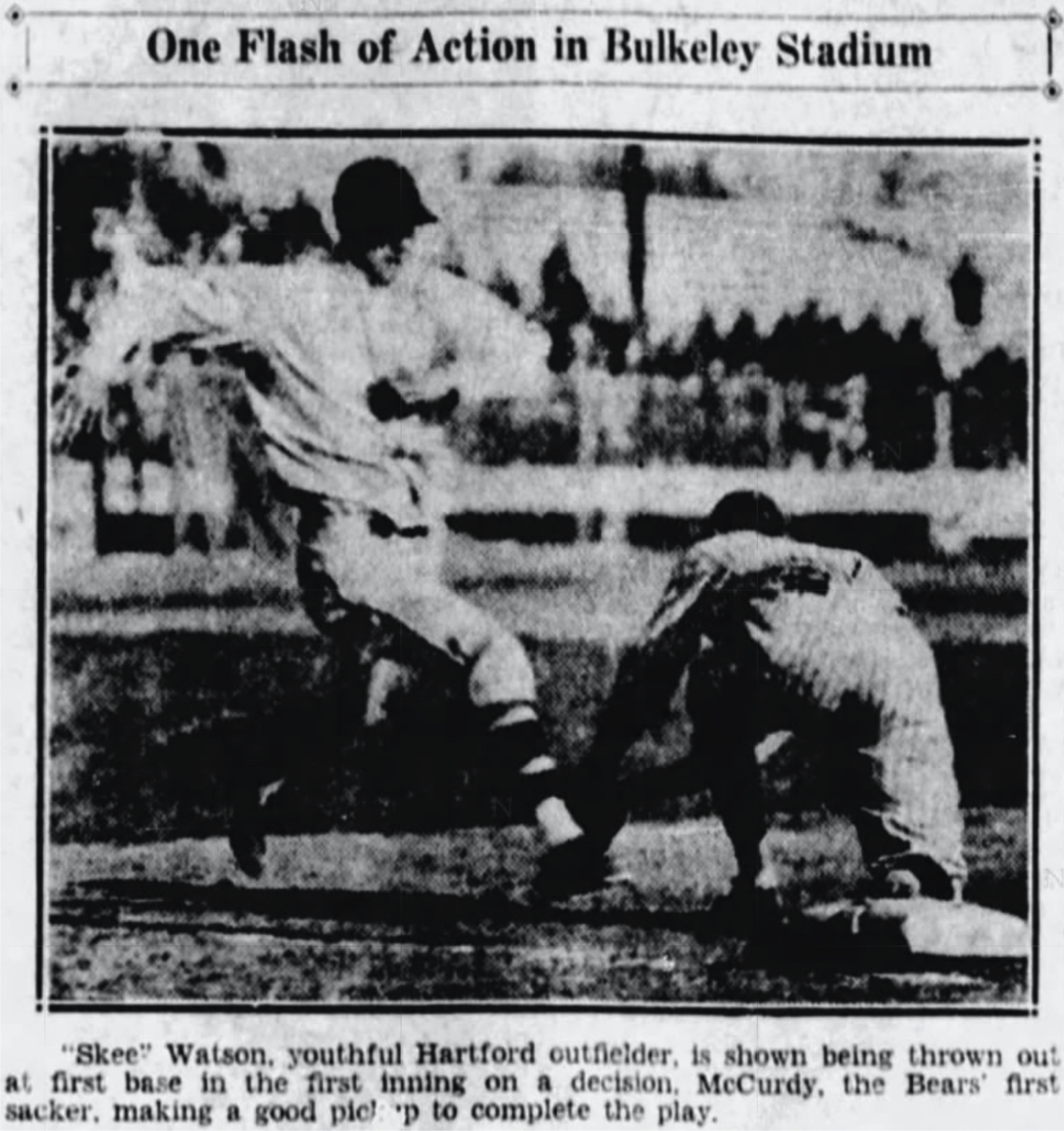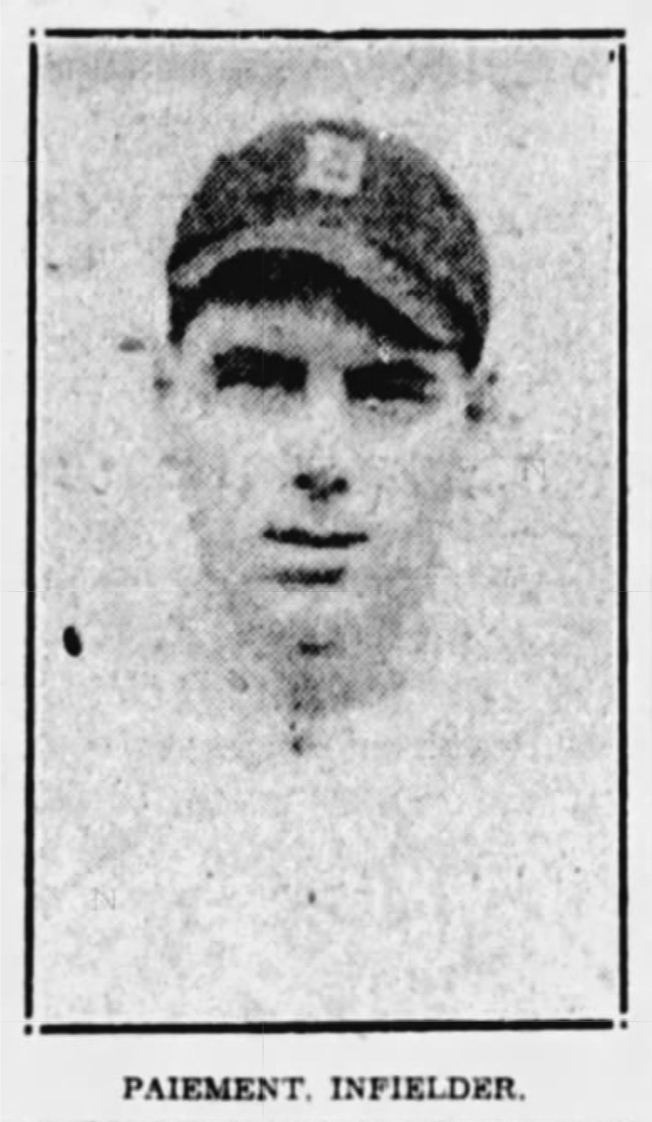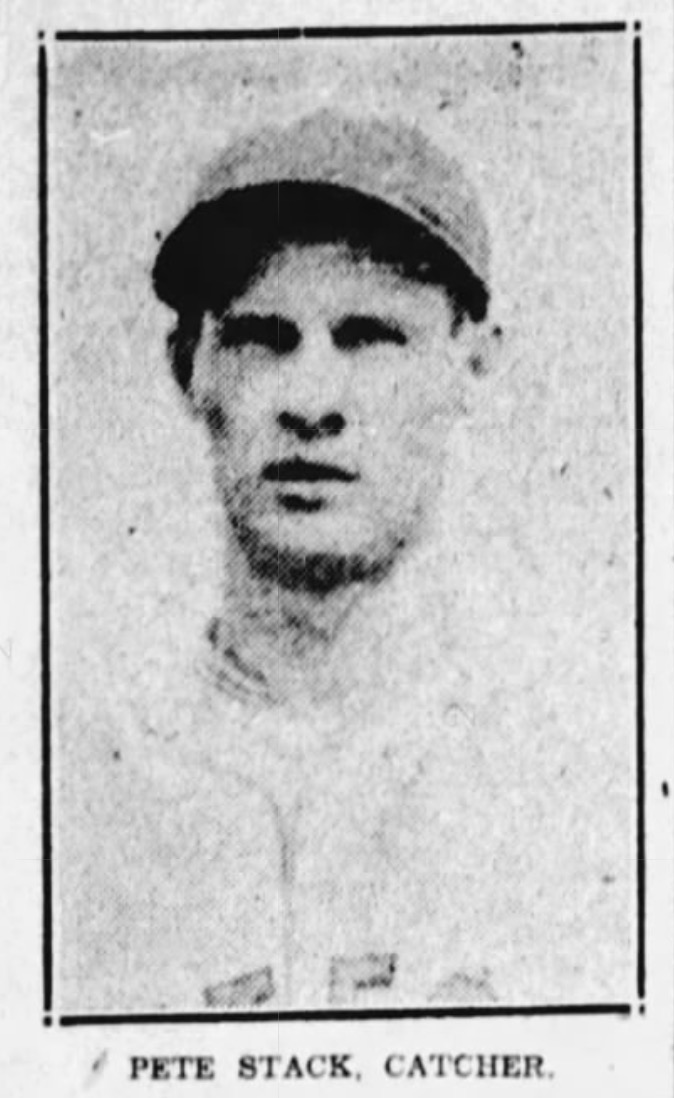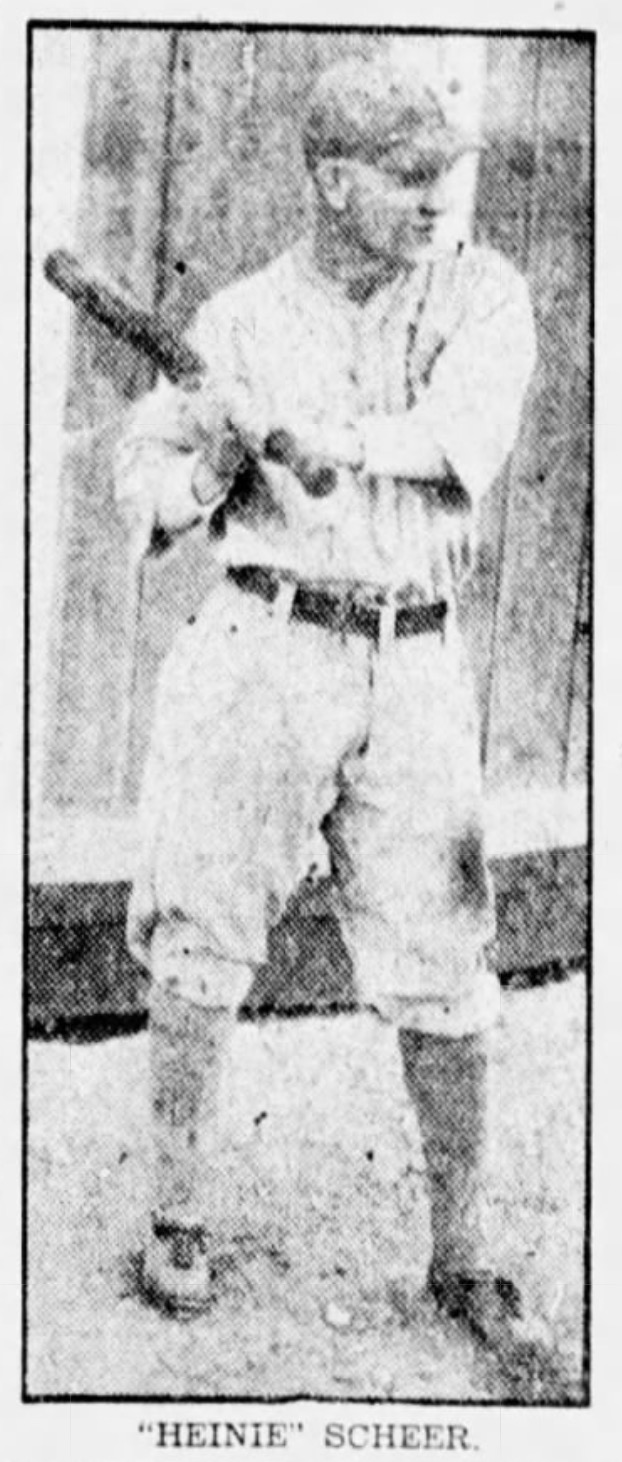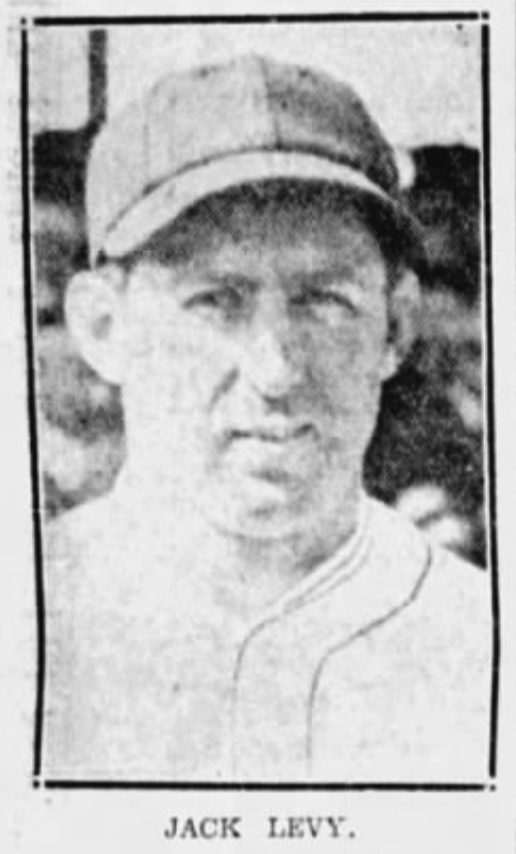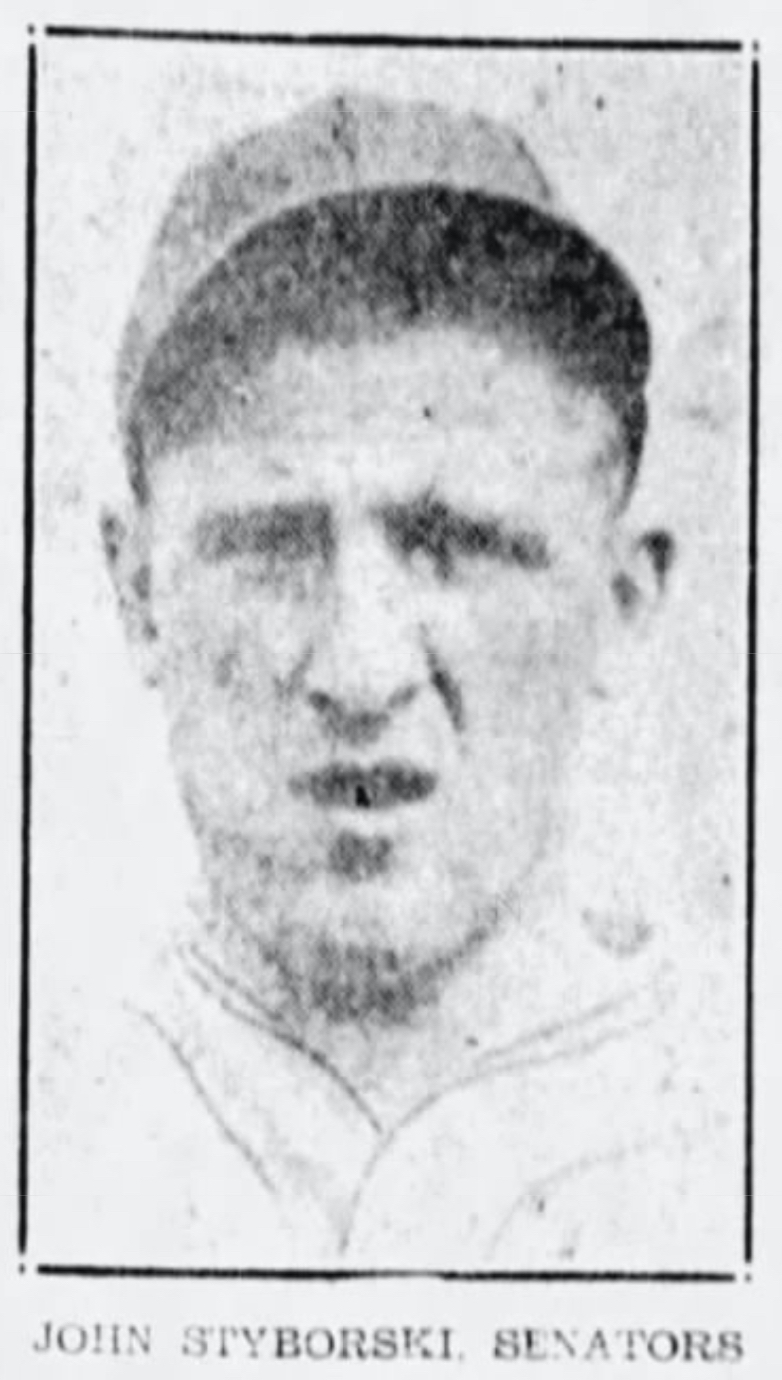 Going into the 1929 season, the Senators made a splash in the press when they signed a 2-time World Series champion, Heinie Groh as player-manager. The club then resigned their former second baseman of 1921, Heinie Scheer. Corner outfielder John Roser hit another 25 home runs while his counterpart Bill Hohman mashed 24 long balls. Utility man Skee Watson had a brilliant year at the plate, hitting for a .324 average in 593 at bats. Mike Martineck batted .337 and replaced Groh as player-manager in late August.
The Senators would struggle to pitch effectively throughout the year. Their best hurler was 5'8″ Dan Woodman who threw 236 innings with a 3.74 earned run average and a 13-14 win-loss record. Local amateur pitchers, Sam Hyman and Johnny Michaels received professional contracts, making several key appearances on the mound. Their starting catcher, Joe Smith had a solid defensive and offensive season. However, adequate individual performances did not translate into a successful 1929 campaign, and Hartford ended the year in last place.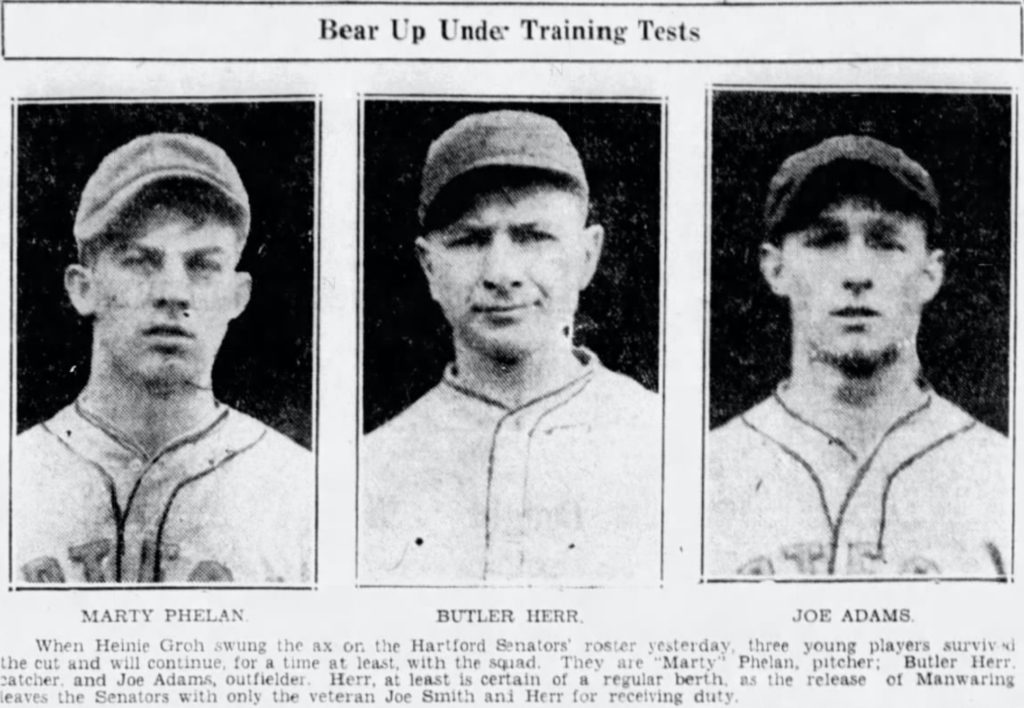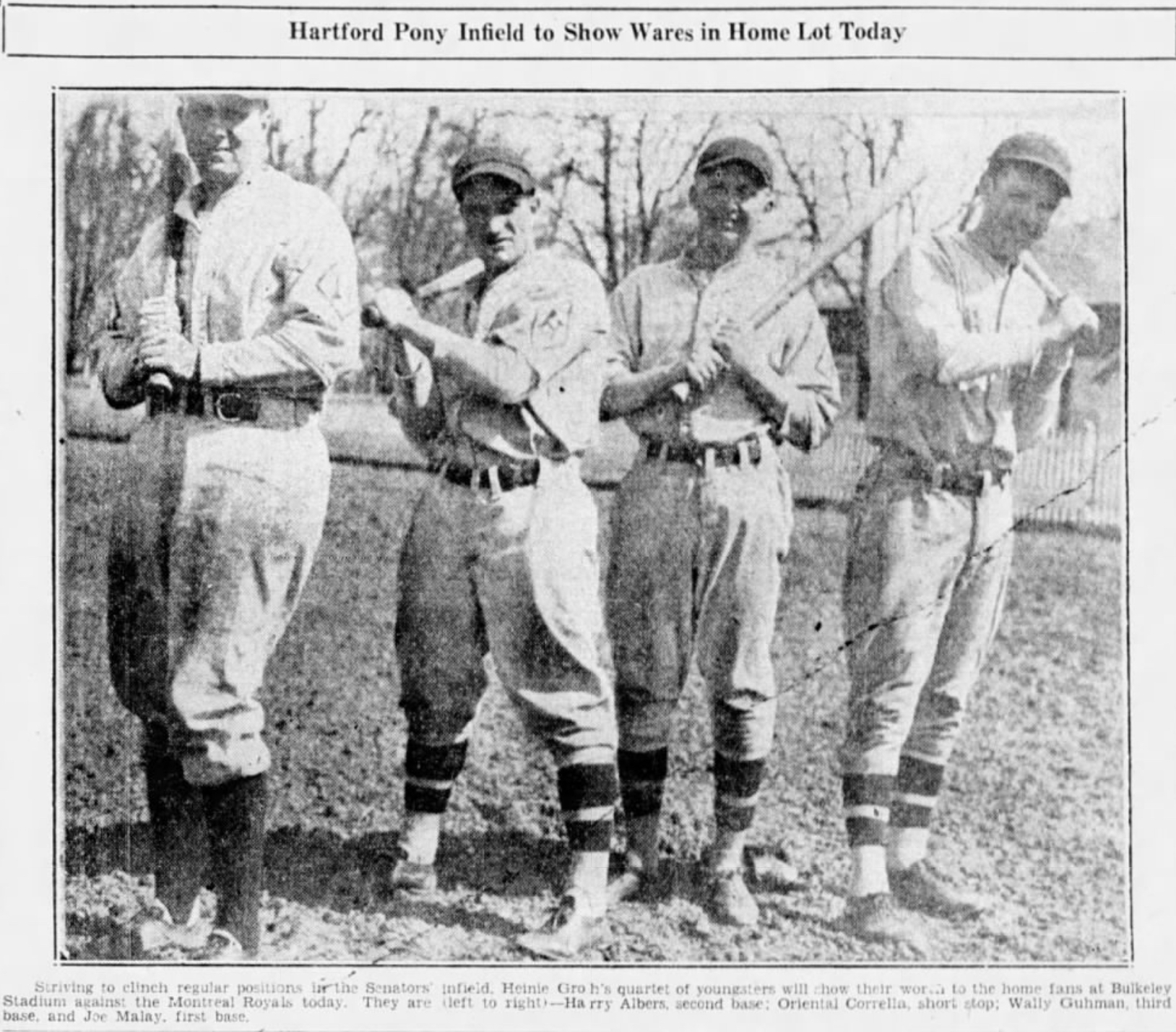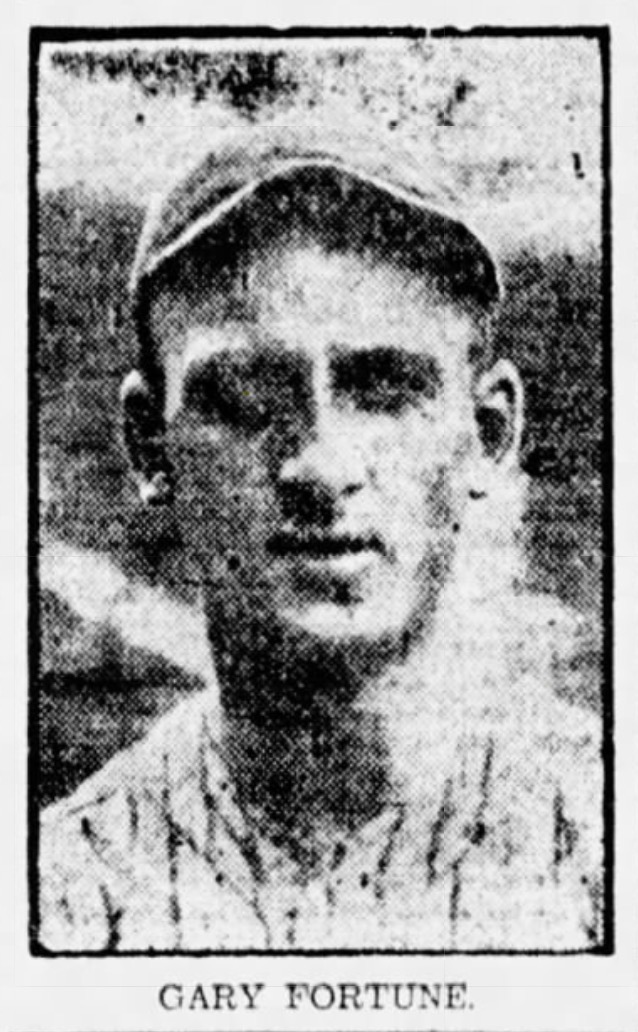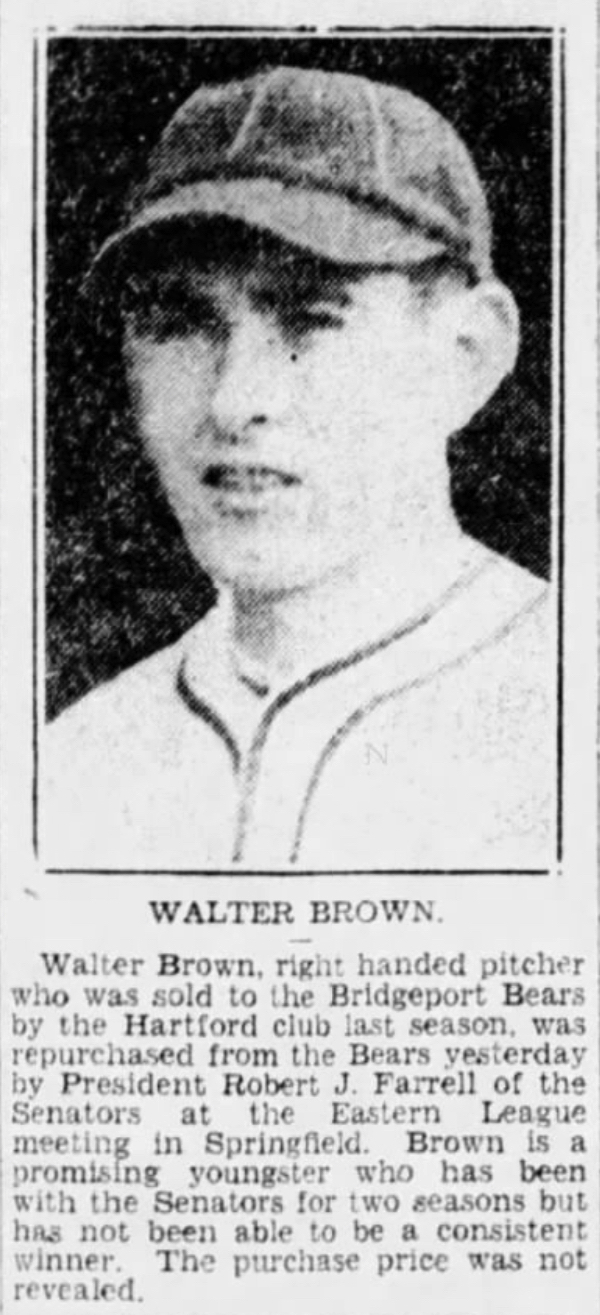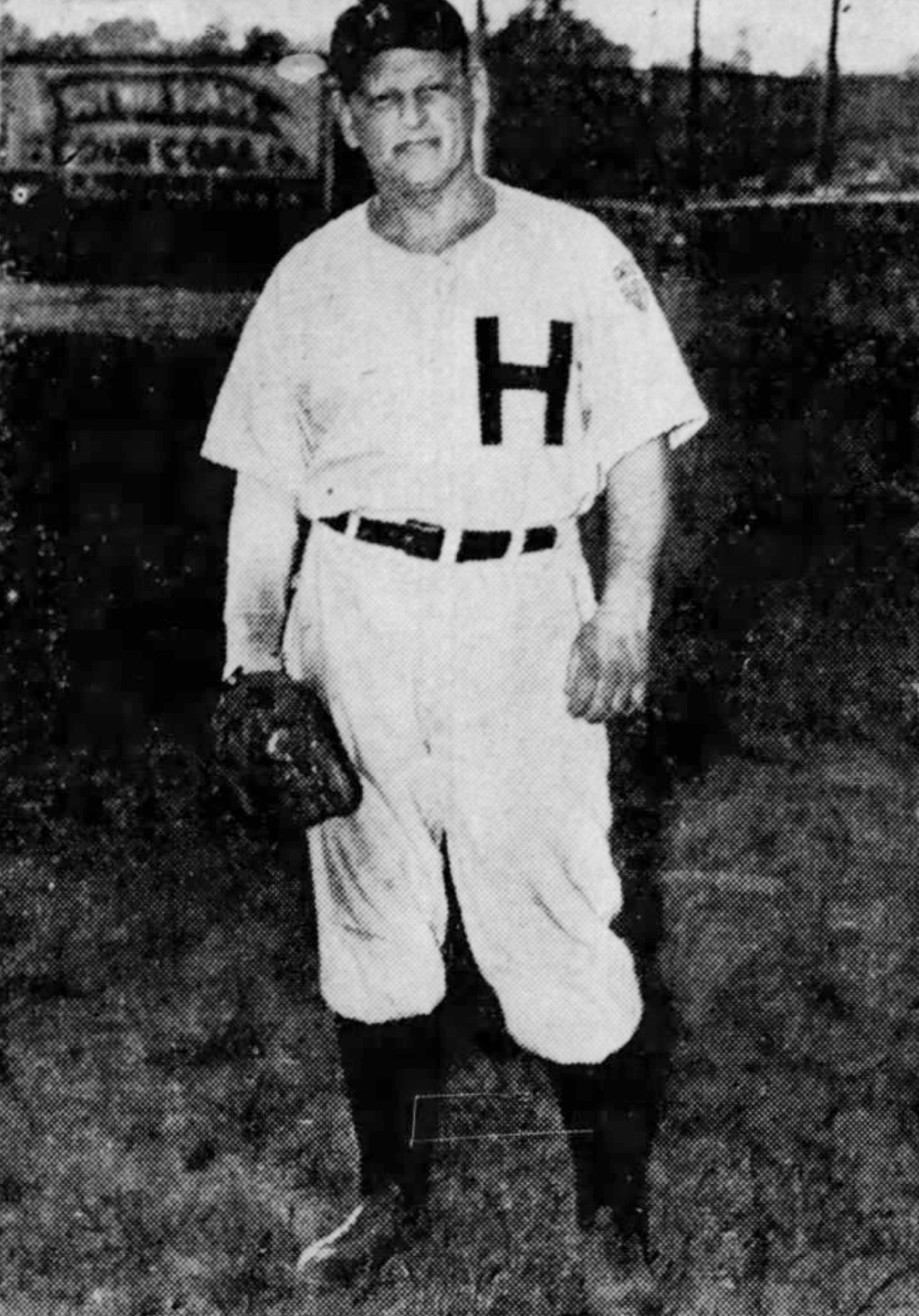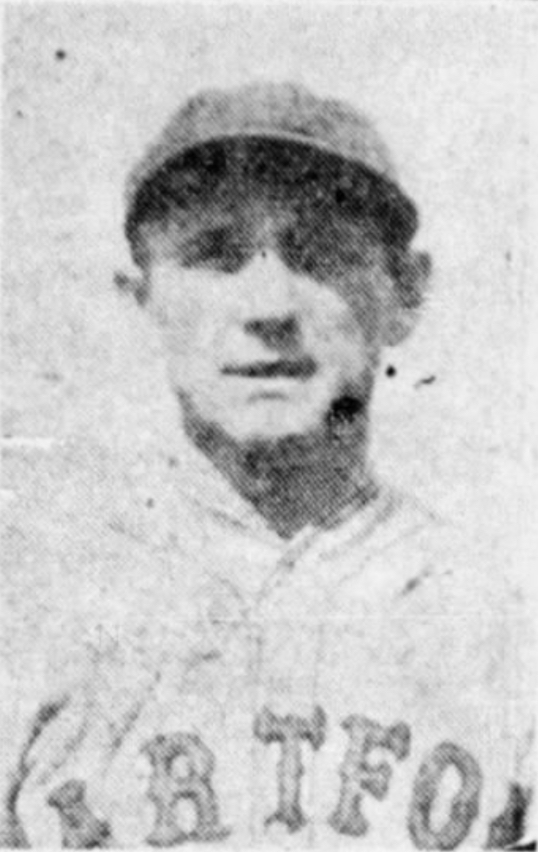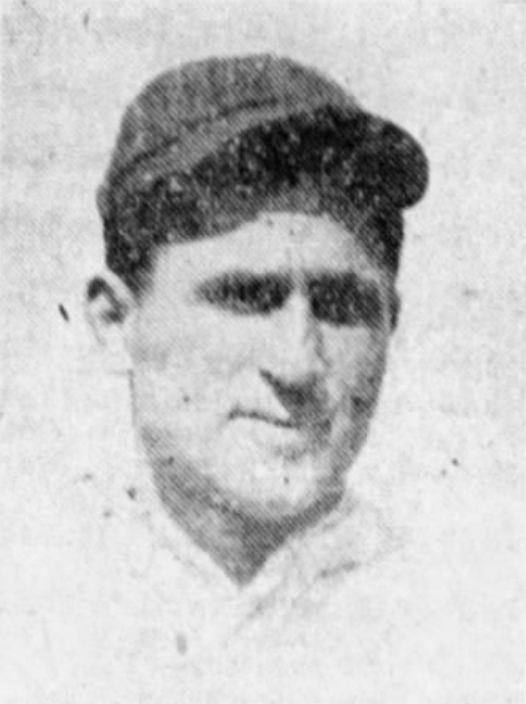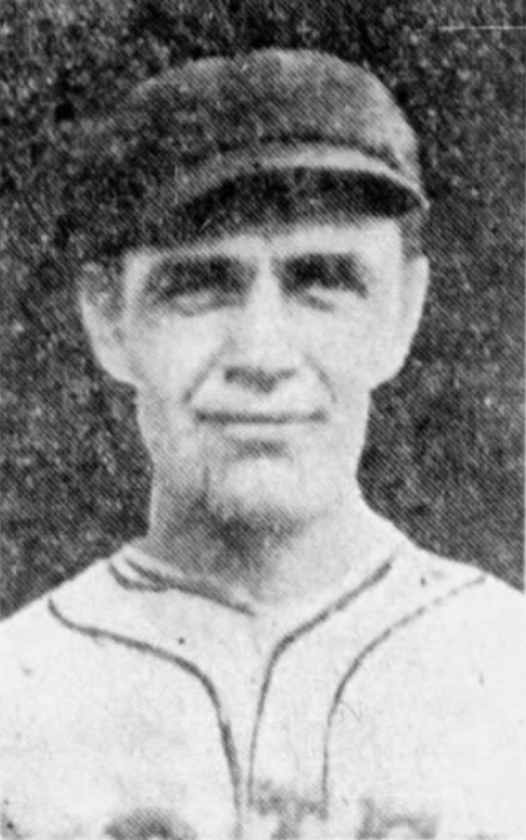 On May 23, 1930, fans witnessed an exhibition between the Senators and Connie Mack's Philadelphia Athletics at Bulkeley Stadium. Because of an illness Mack was not present, but Commissioner Landis attended as a guest of Mayor Walter Batterson. That same season, rookie first baseman and future Hall of Fame inductee Hank Greenberg played 17 games for the Senators. Baseball was a welcome spectacle during tough economic times of the Great Depression, though Hartford's season would be cut short. The club folded on June 30, 1930, due to financial insolvency. New Haven, Pittsfield and Providence also halted operations, reducing the Eastern League to four clubs.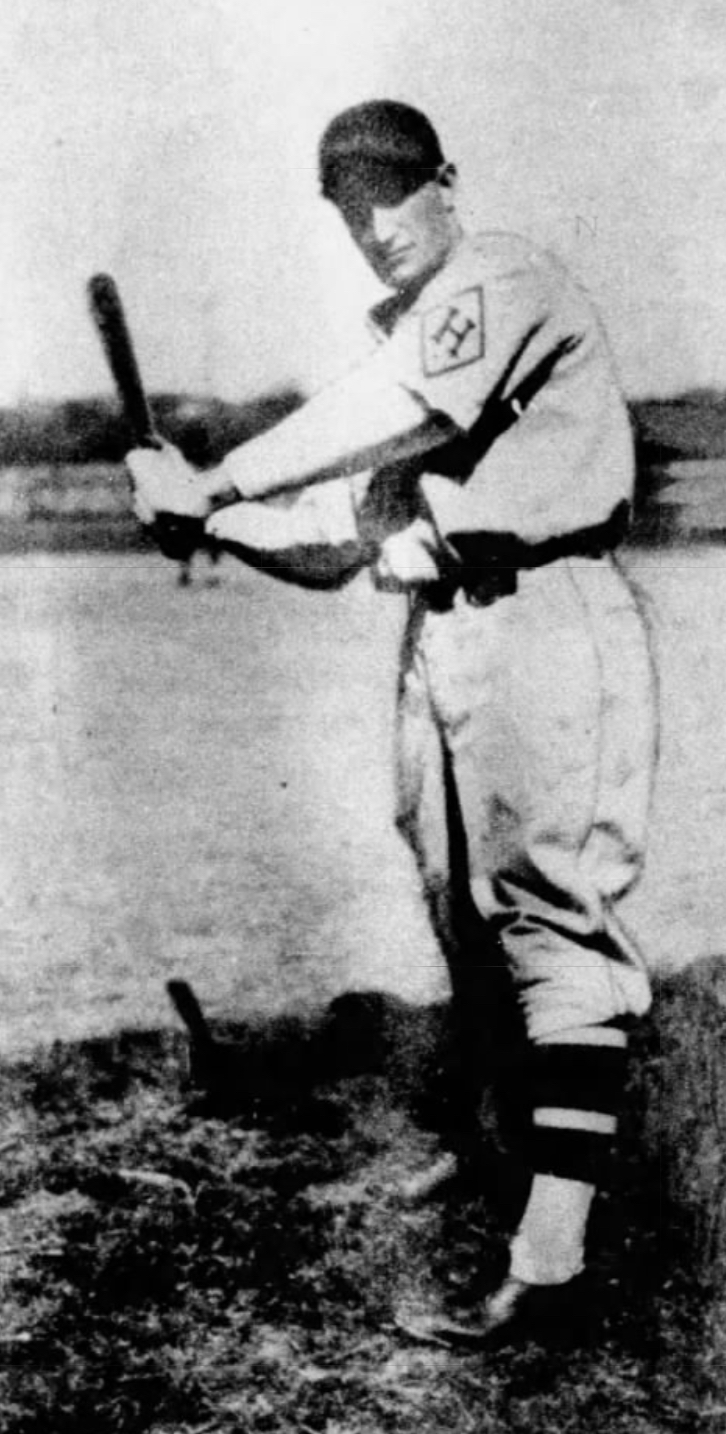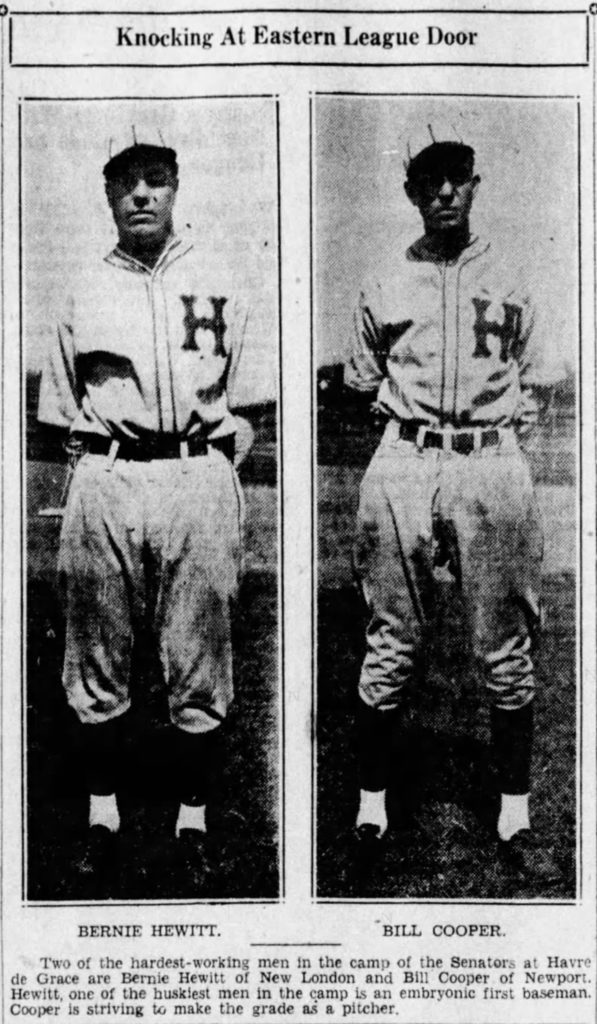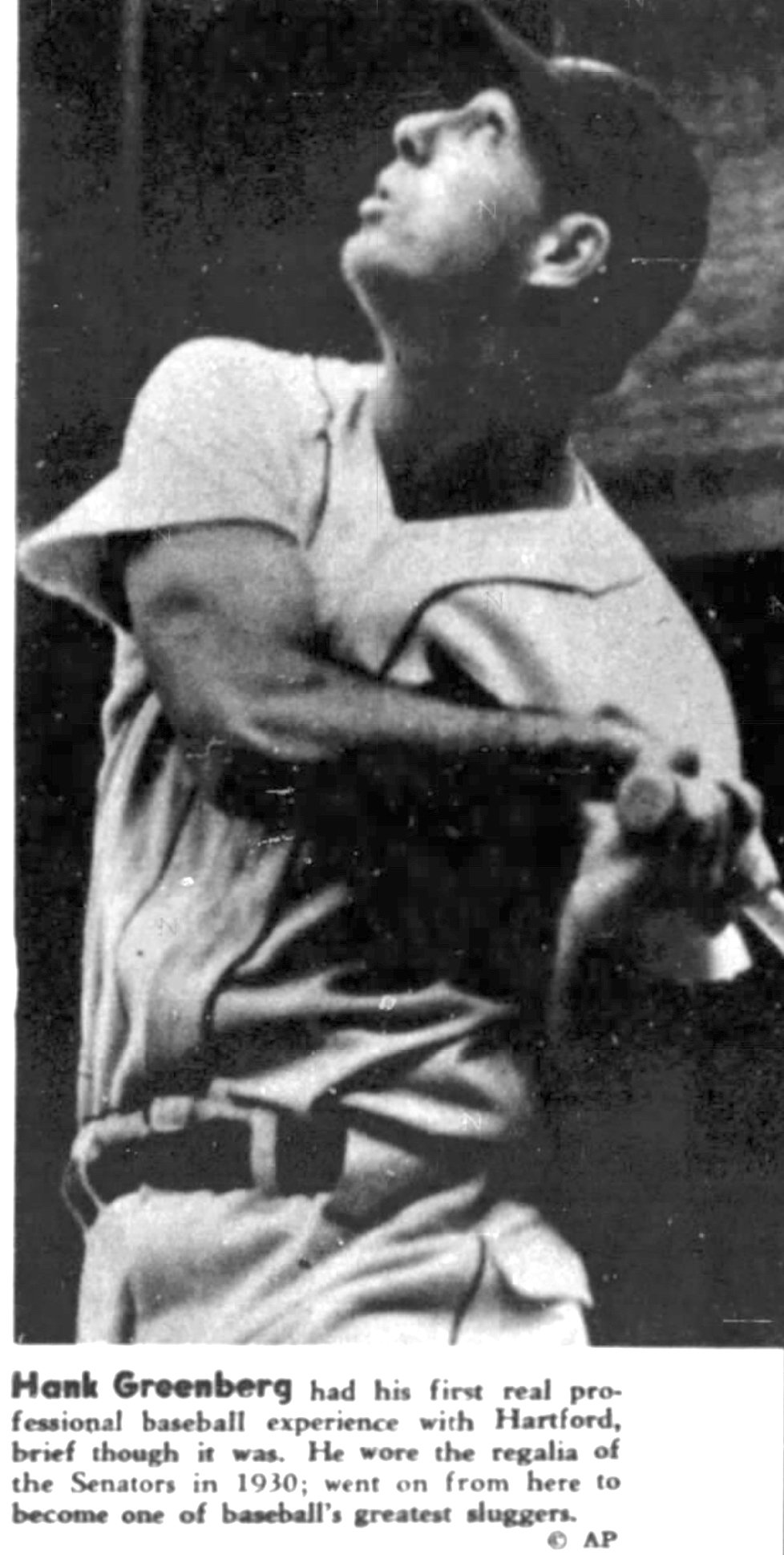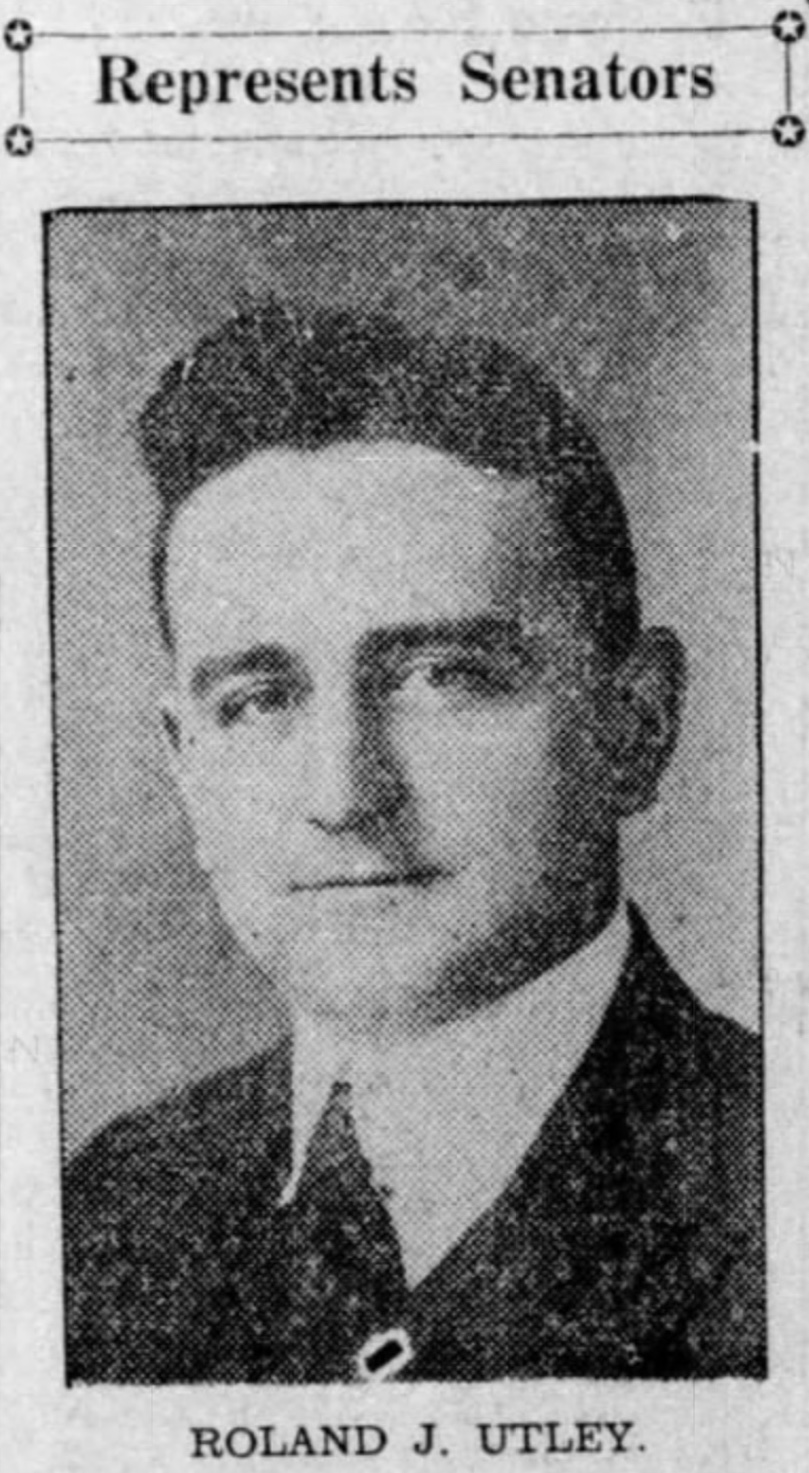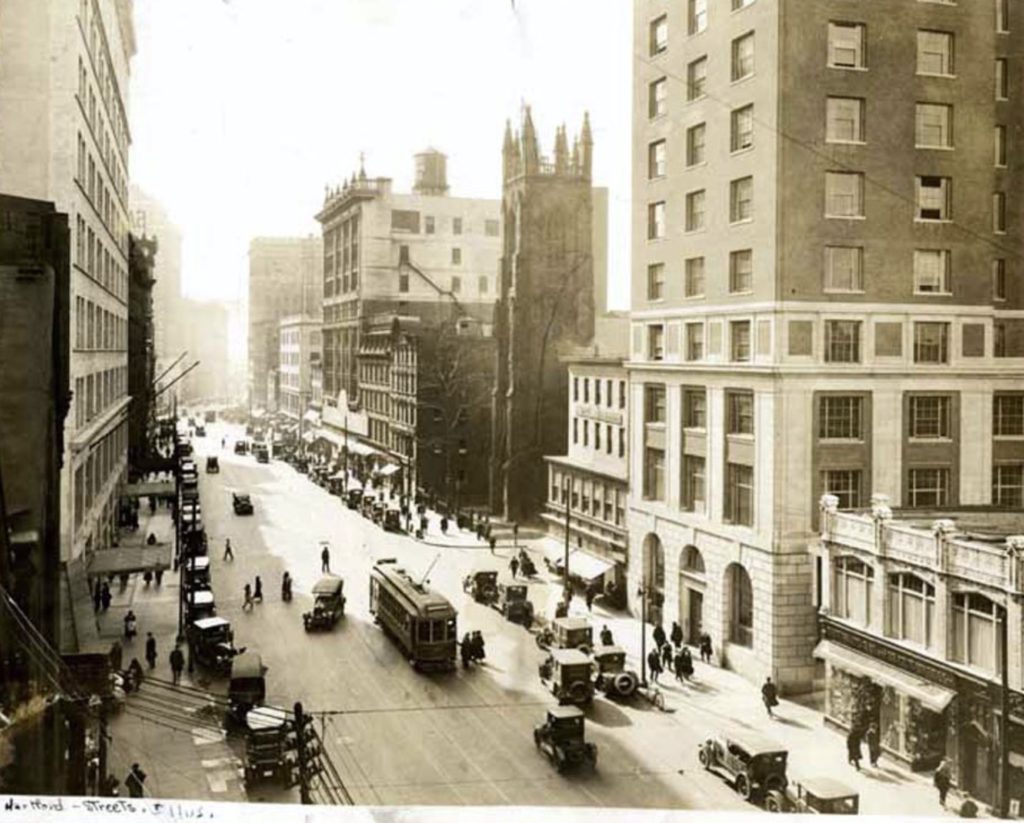 By spring of 1931, the Eastern League returned with eight clubs, including Hartford with new ownership. Bob Farrell sold the Senators to the Brooklyn Dodgers organization. Dodgers business manager, Dave Driscoll became president of the Hartford affiliate from his office in Brooklyn. Driscoll sent Earl Mann to run operations as business manager of the Senators. 27 year old Charles Moore was chosen as manager and backup catcher. Paul Richards was the starting catcher, team leader in home runs and later became a known as a genius inventor (patented the "Iron Mike" pitching machine). Hartford's best overall hitter was Red Howell, who finished fourth in the league in batting average.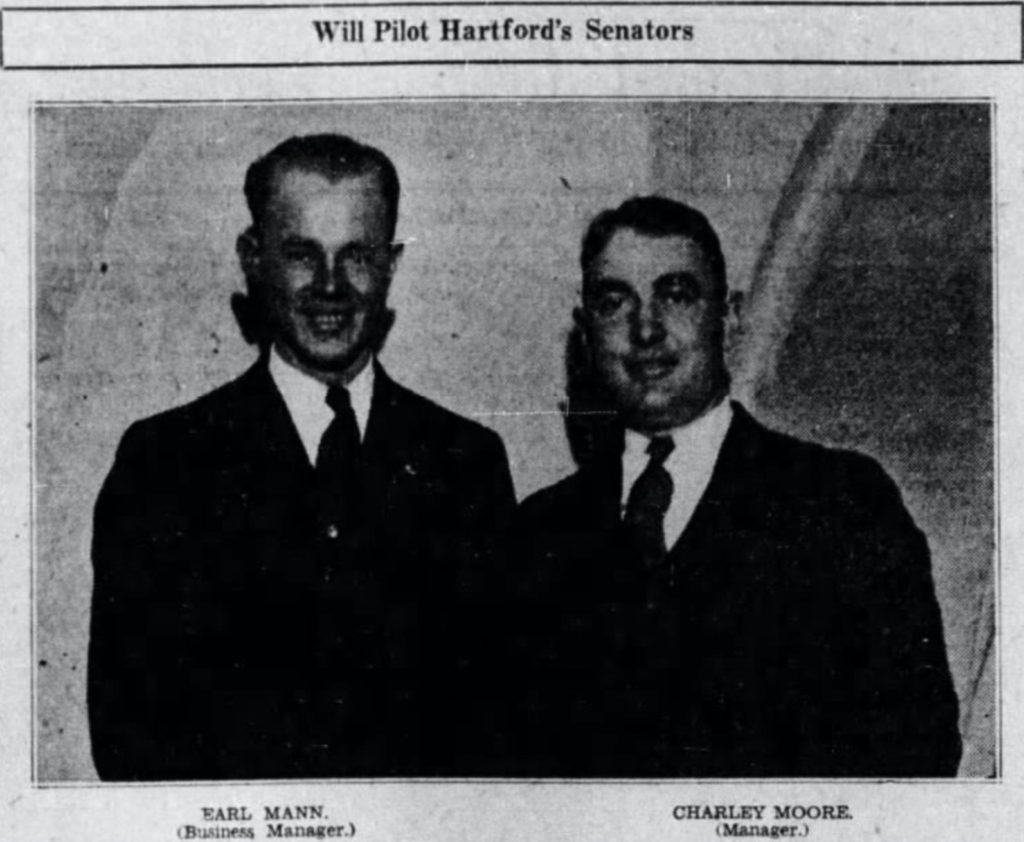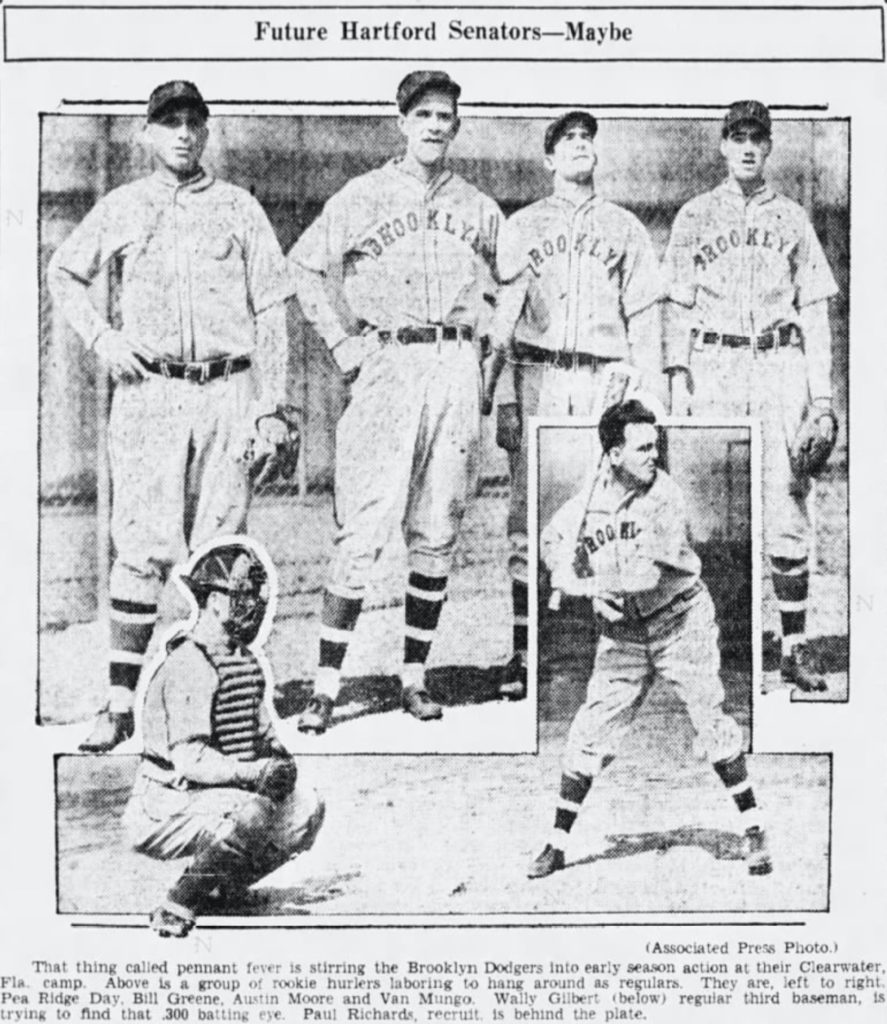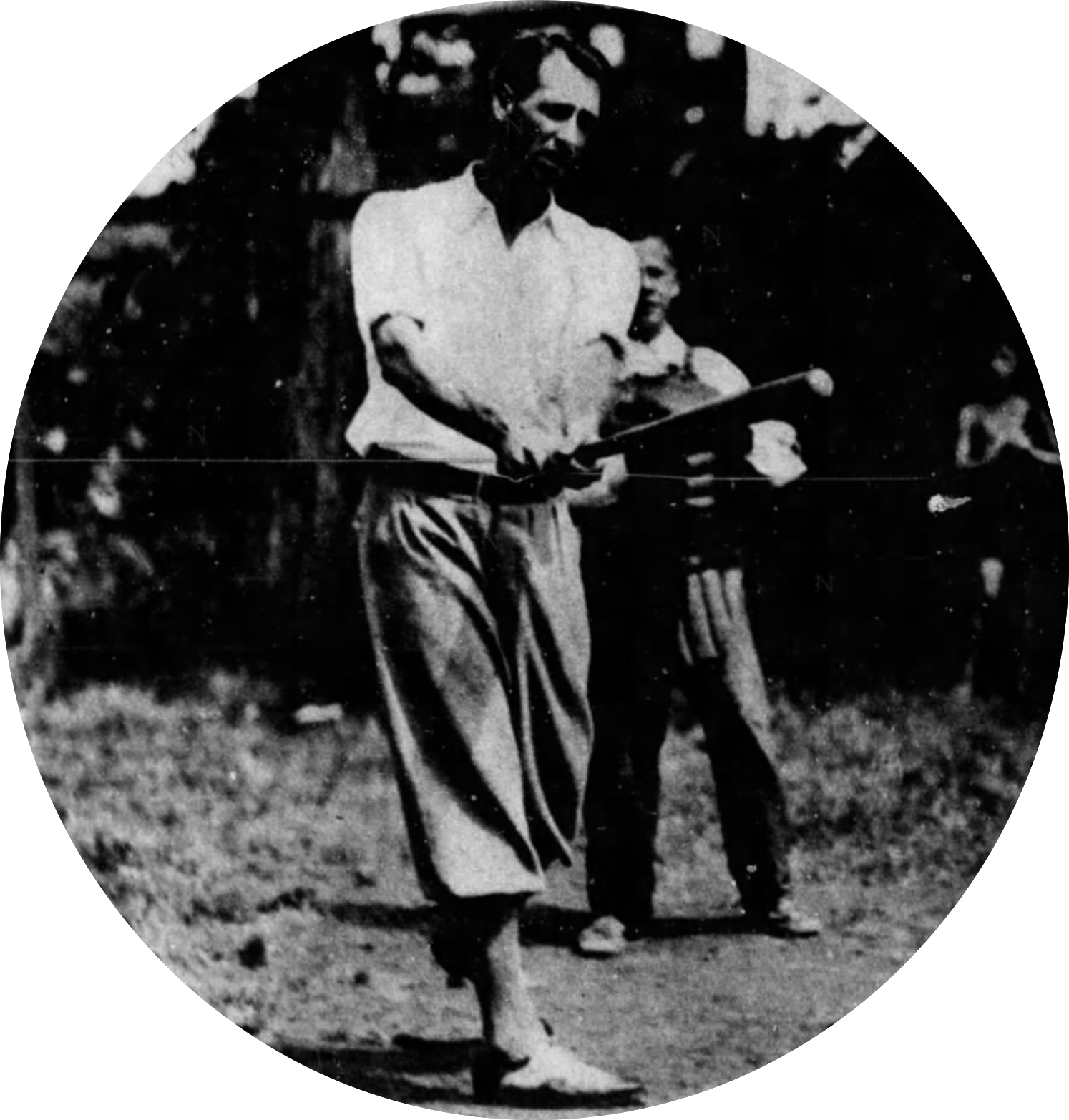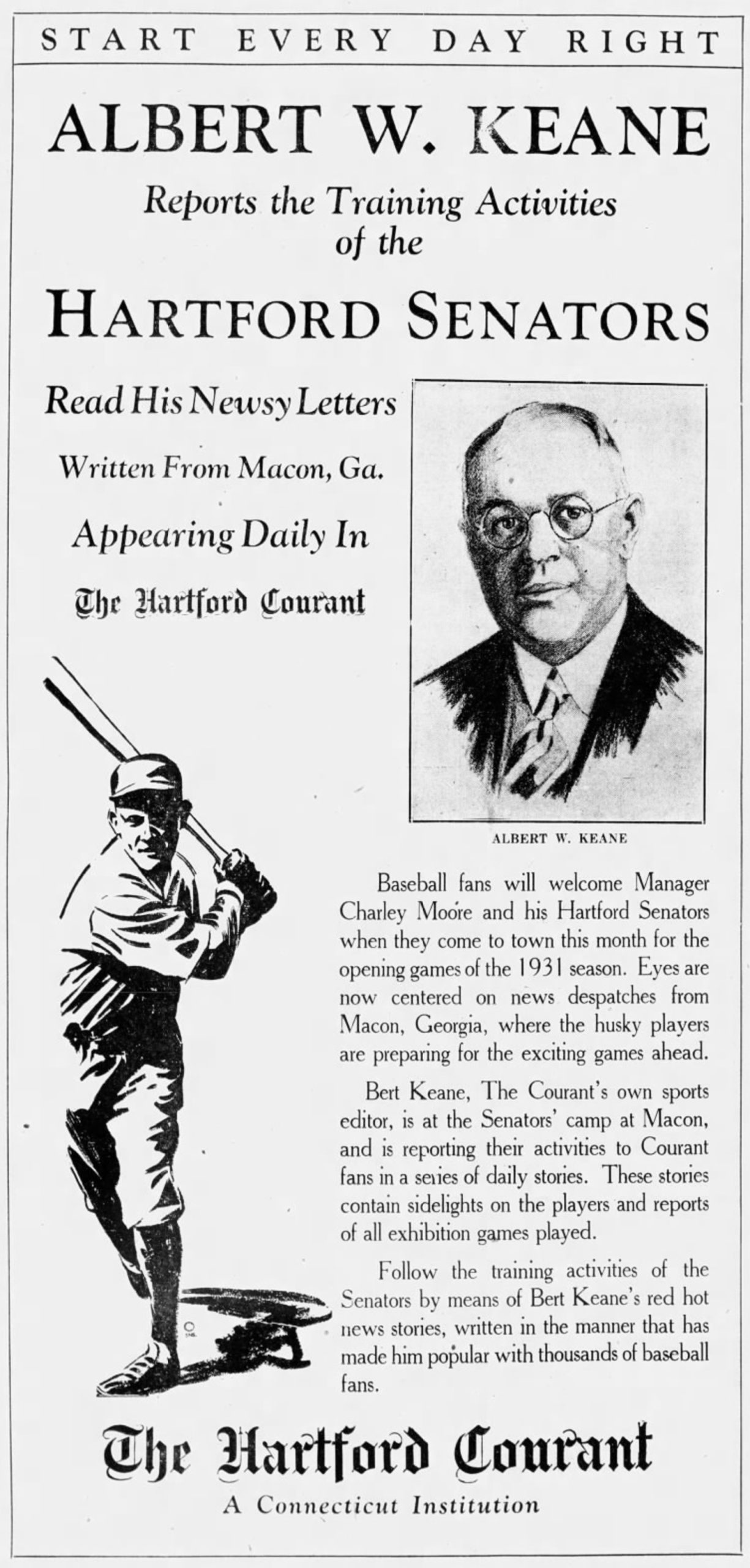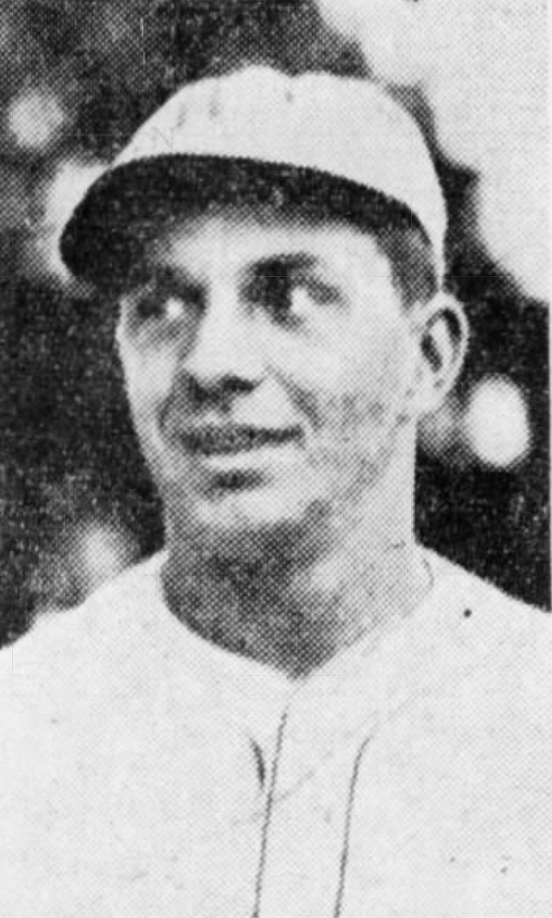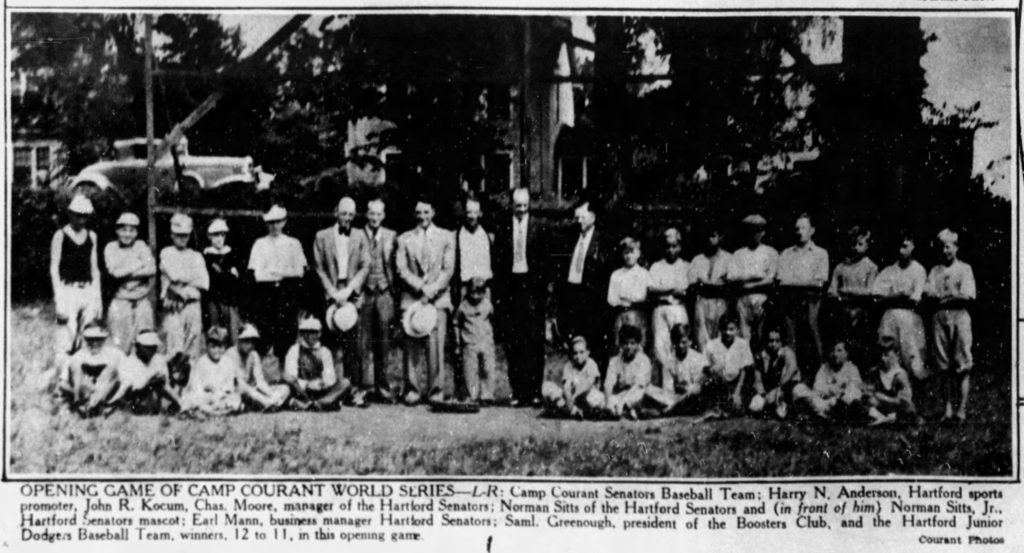 Hartford dominated the Eastern League in 1931, winning 97 of 137 games. They captured the pennant on the backs of superior pitching and eleven players who had big league experience. The Senators received seven Eastern League All-Star selections: Bob Parham, Bobby Reis, Paul Richards, Van Mungo, Earl Mattingly Jr. and Phil Gallivan. Most distinguished among them was Van Mungo who later earned five National League All-Star selections. Johnny Mann and Al Cohen were also major contributors to the team's championship run. The 1931 Hartford Senators are recognized as one of the 100 greatest minor league teams of all time.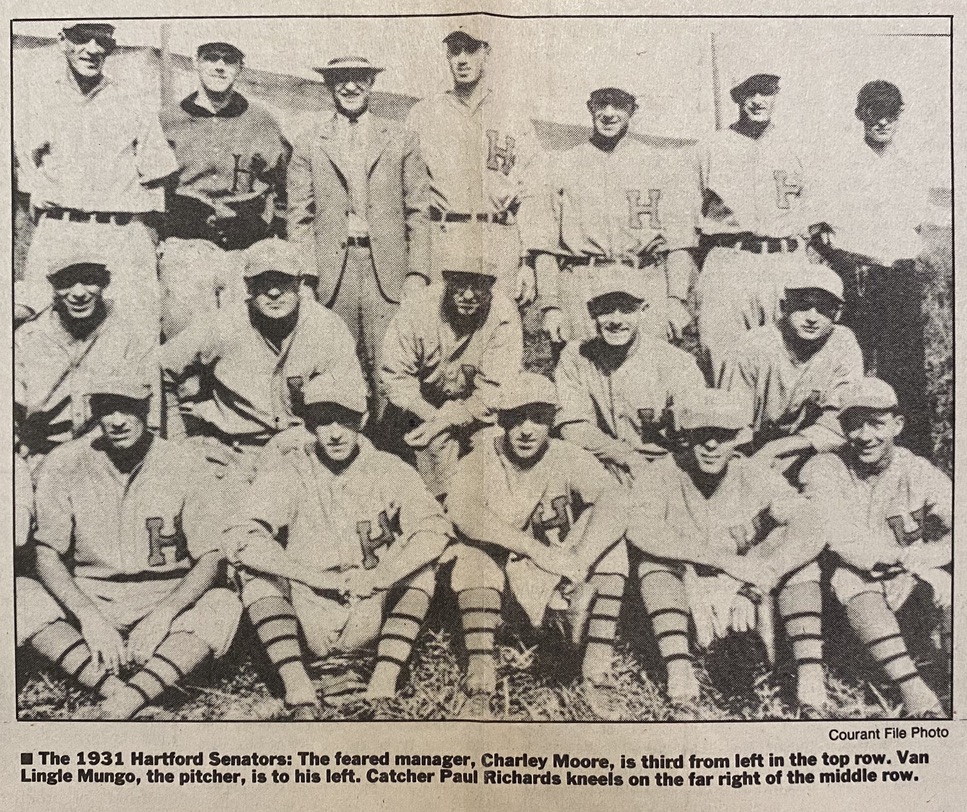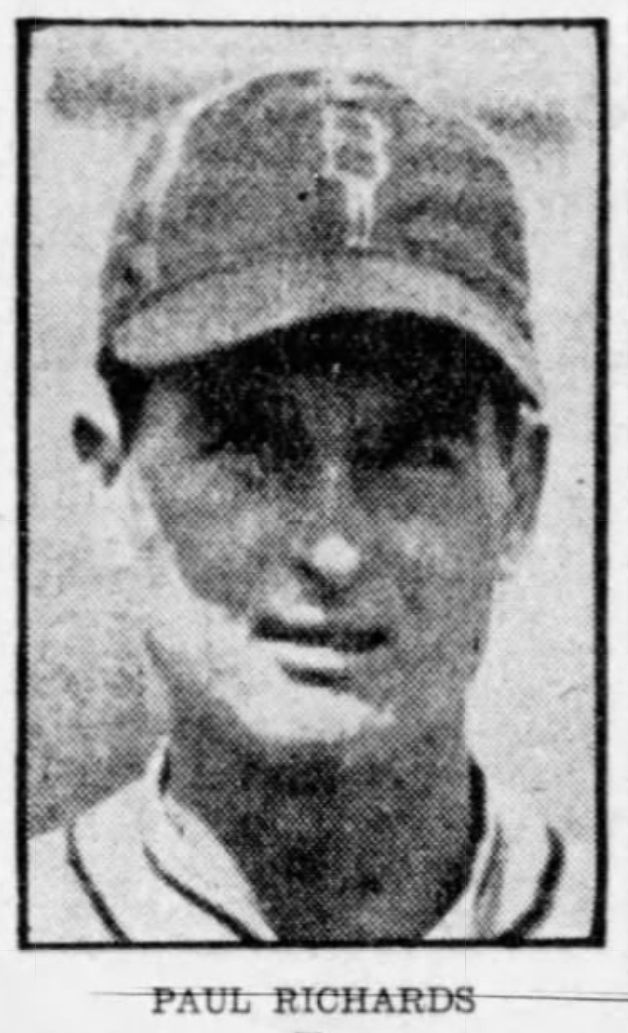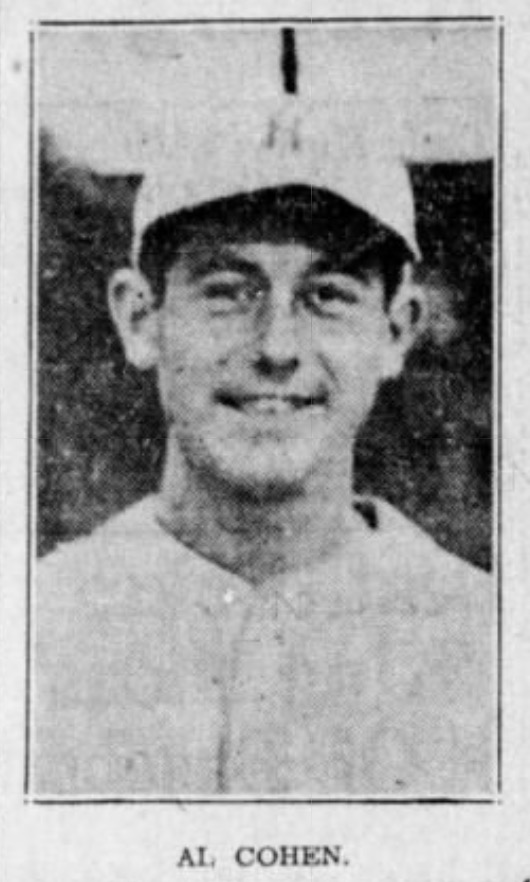 Hartford's 1932 season began with an unfurling of the Eastern League pennant at Bulkeley Stadium. Business manager Earl Mann did the honors and posed for the cameras. Charles Moore was rehired as field manager, yet when the Dodgers requested that he coach their Jersey City affiliate, Moore obliged. The Senators named shortstop Bill Marlotte player-manager even though first baseman and captain Norman Sitts was presumed to take the role. Before the managerial move, the Senators were four games back from first place. After Moore left, Hartford sank to the bottom of the standings.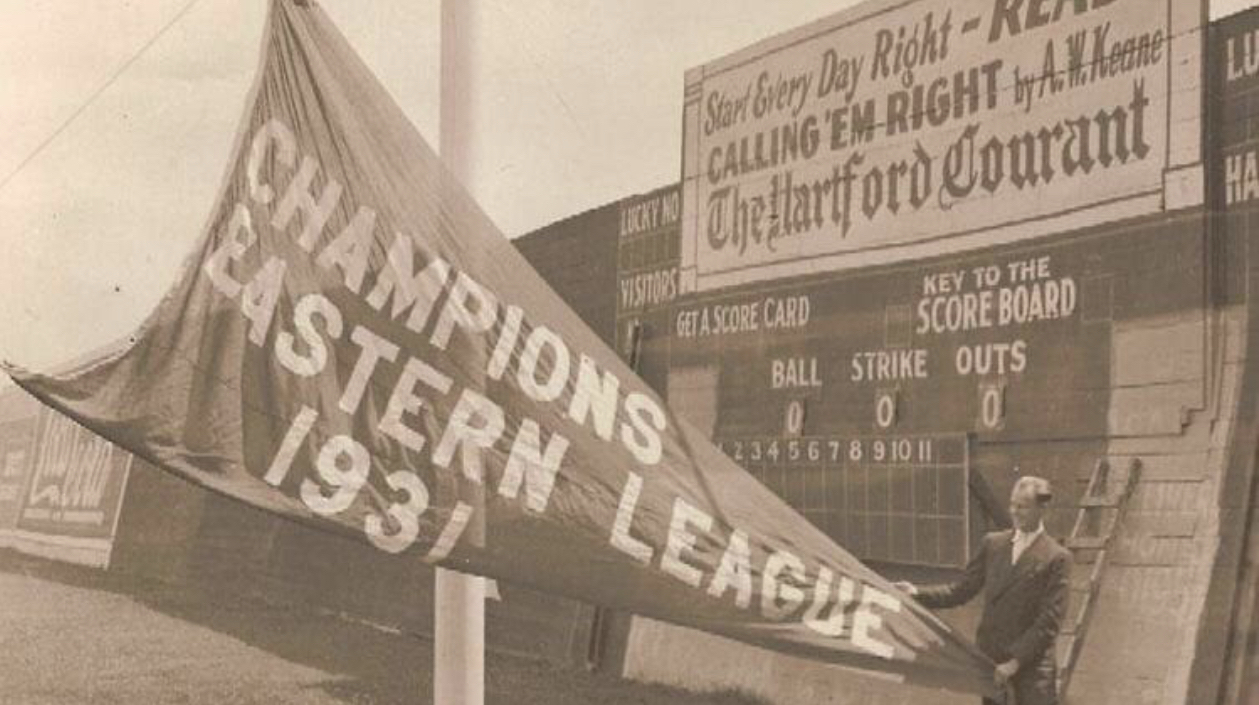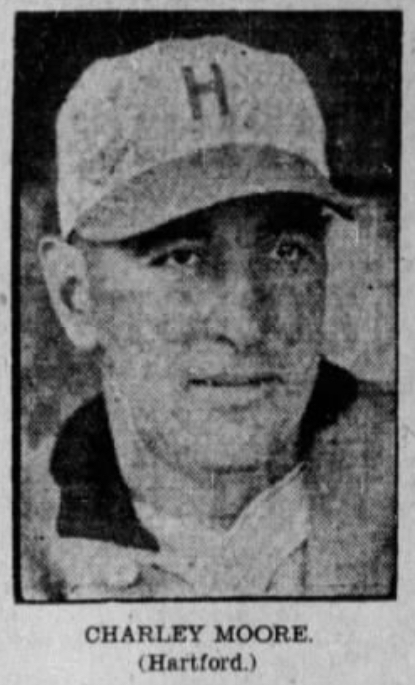 Honorable mentions on the Senators of 1932 include: Red Howell who batted .349, Bruce Caldwell, a Yale University graduate, Jim Henry, a rookie pitcher and Byron Topol, a little-known third baseman. Veteran players Johnny Mann, Eddie Kenna and Pinky Pittenger played their last seasons in Hartford. On July 18, 1932, the Hartford Courant suddenly reported the demise of the Eastern League due to poor attendance. Waning interest and continued economic woes hampered ticket revenues. Club owners met in New York City and voted to cancel the circuit.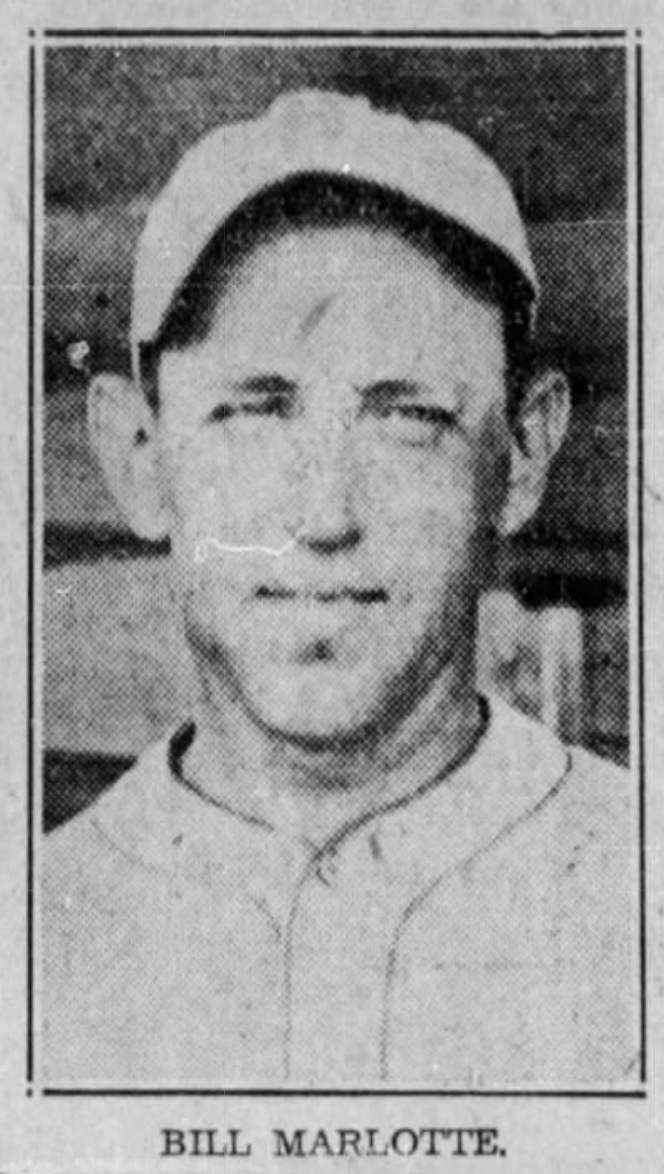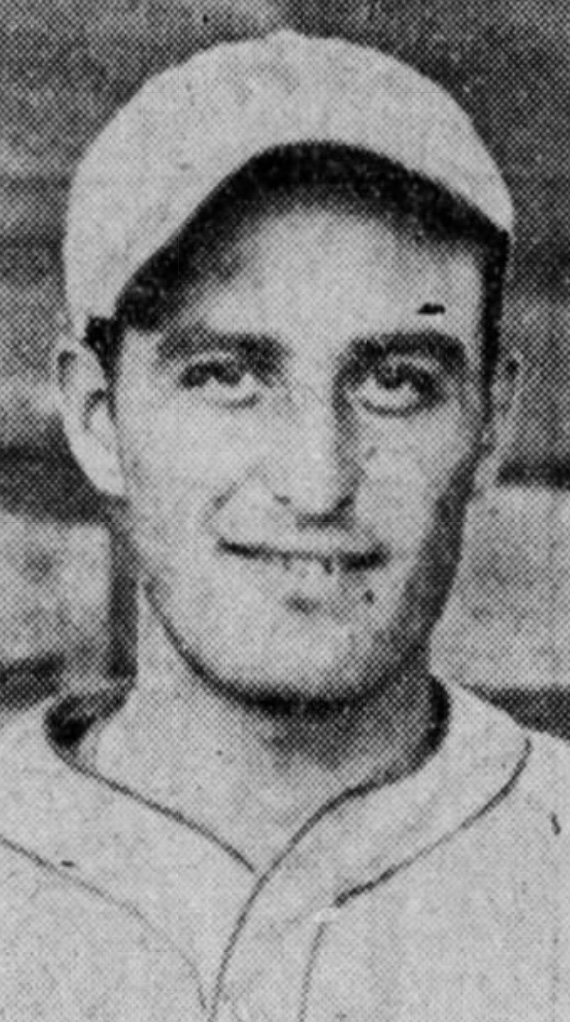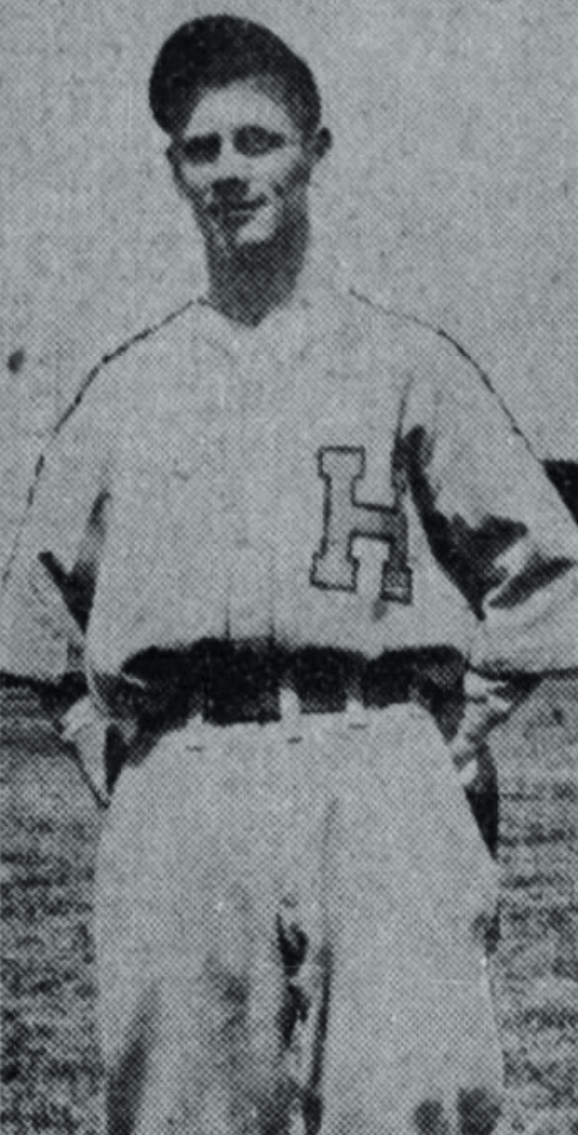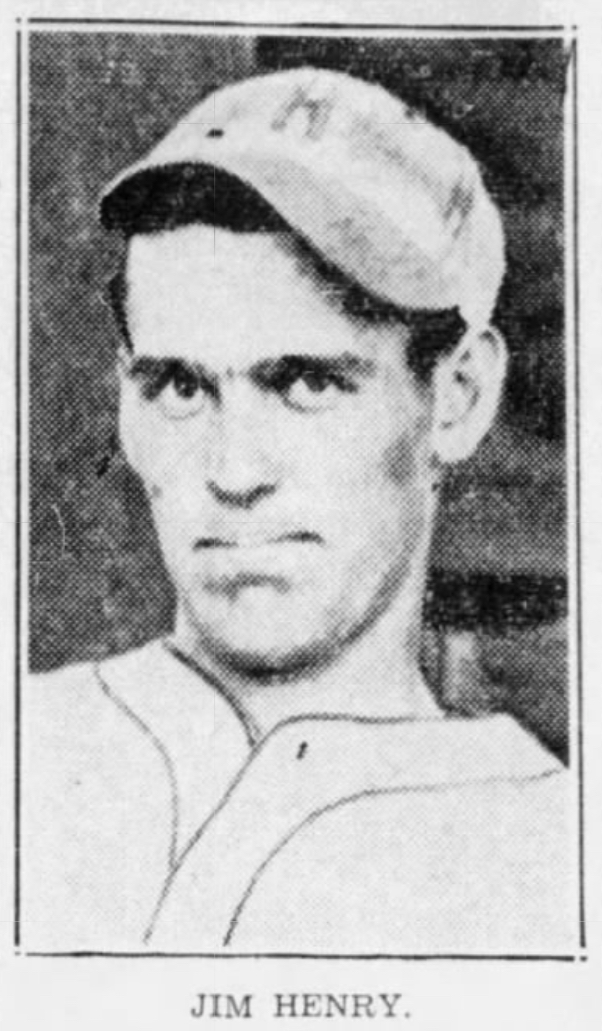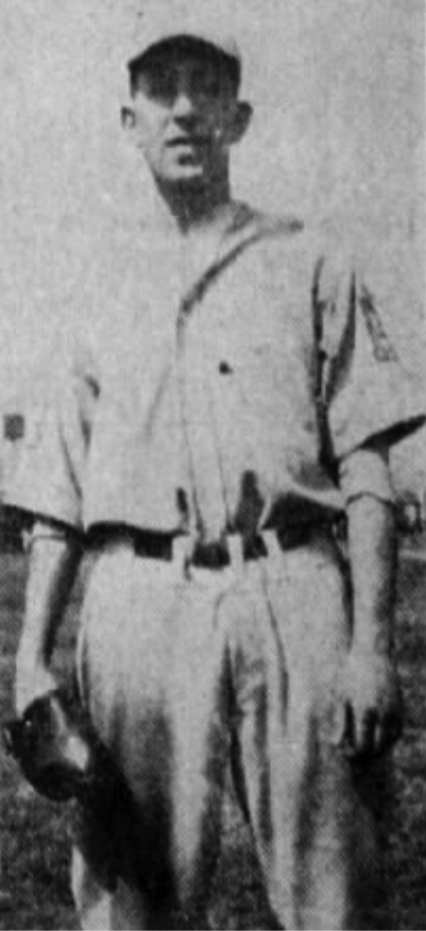 There would be no minor league baseball in Hartford during the year of 1933. Instead, local jeweler. Bill Savitt rented Bulkeley Stadium and staged his semi-professional Savitt Gems against professional and independent clubs. Not until 1934 did the Senators restart operations in the newly formed Northeastern League. Johnny Roser settled in again as the club's power-hitter. A 38 year old first baseman named Snake Henry had a brilliant year at the plate. Hartford had talent but they lacked consistency. Three different managers attempted to steer the team, who finished in fourth place.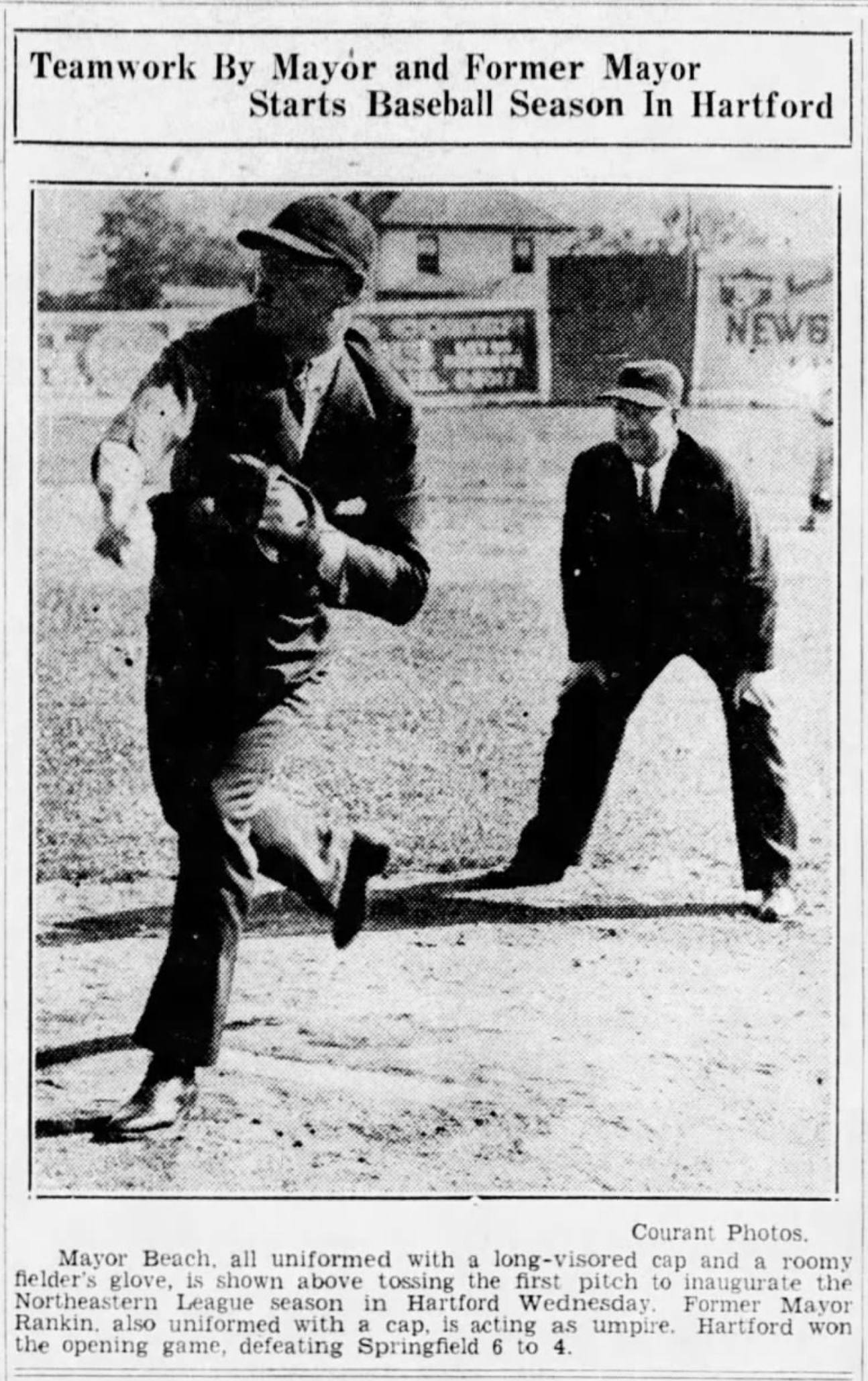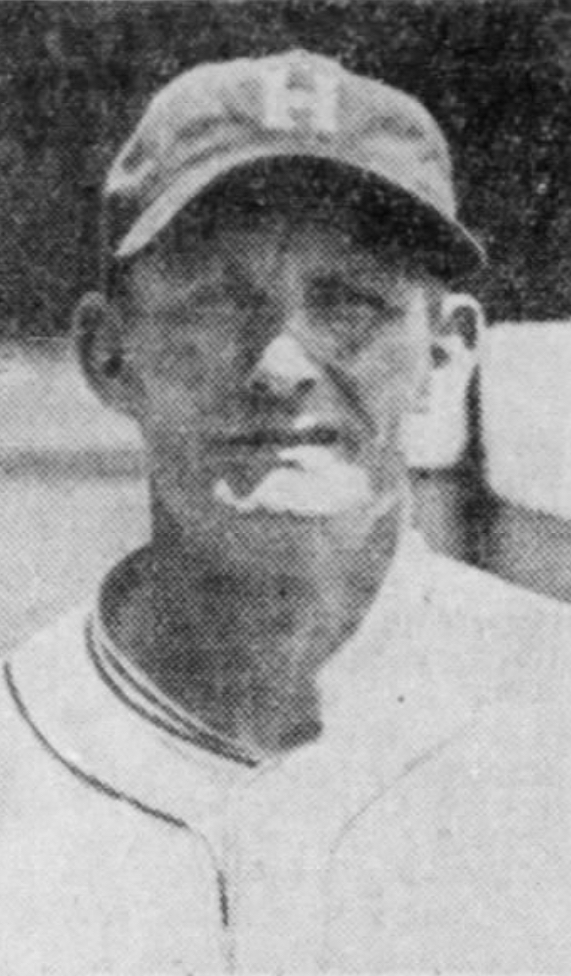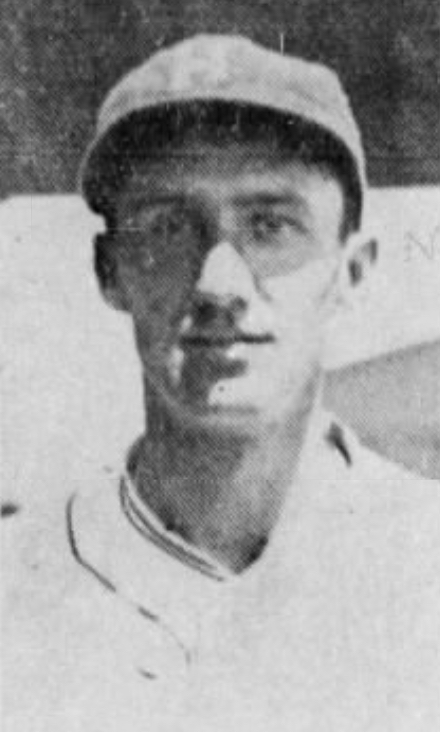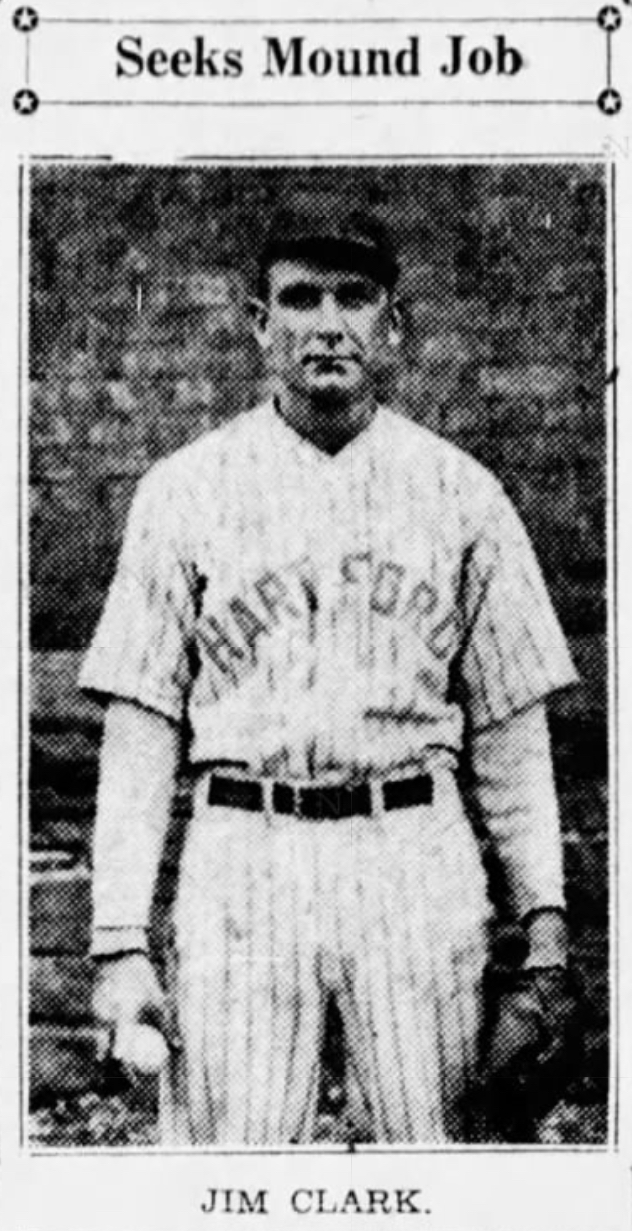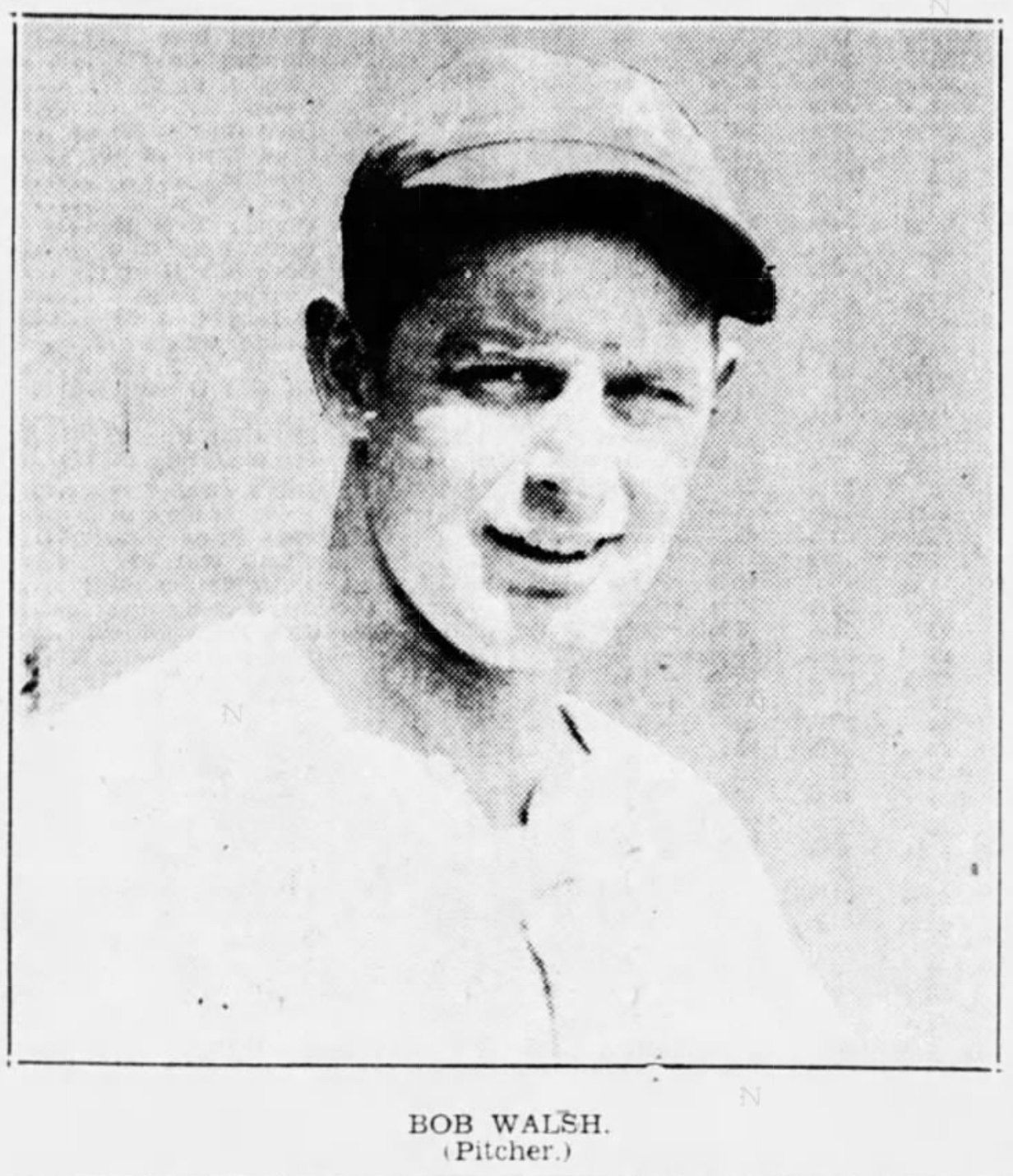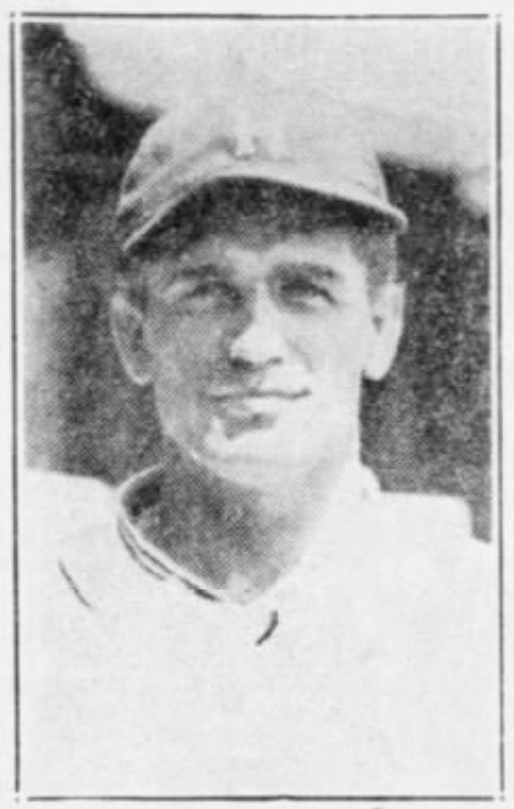 Sources