It was once written of Hartford's most prolific baseball promoter that there were, "at least five Bill Savitt's."
1. The jeweler, who owned and operated a store on Asylum Street in Hartford.
2. The advertising genius who coined the phrase "Peace of Mind Guaranteed" often abbreviated to "P.O.M.G."
3. The sportsman who created the Savitt Gems, Hartford's preeminent semi-professional baseball club who played with and against some of the world's best players.
4. The philanthropist who would speak in public if his fees went to charity.
5. The world traveler who met with the Pope in Rome and was made an honorary Roman citizen.
William Myron "Bill" Savitt was born in Springfield, Massachusetts, on March 9, 1901, to Harold and Hattie (Fein) Savitt. At an early age, Bill Savitt worked as a newspaper boy, a theater usher and a field hand on a tobacco farm. He quit school in the tenth grade to start working full-time. Although he never enrolled in higher education, he would receive an honorary doctorate from Springfield College in 1980. His first steady job was at a Springfield jewelry store as an errand boy and clerk. Savitt soon relocated to Hartford, Connecticut, in 1917 and established his own store in 1919 called Savitt Jewelers, at a tiny shop on Park Street.
Savitt worked twelve hour days to be available for customers. In 1935, he moved Savitt Jewelers for the final time to 35 Asylum Street, where the store became the largest retail jewelry business in the state. He transformed the business from a one-man operation into an enterprise employing seventy-five people, including fifteen jewelers. His catchy slogans "Savitt Jewelers, 35 Asylum Street, 35 seconds from Main Street" and "Peace of Mind Guaranteed" became household phrases across Connecticut.
Throughout his life, Savitt was a devoted baseball fan, especially of Hartford-based teams but also of the Boston Red Sox. During the 1930's and 1940's Savitt sponsored and organized a baseball club known as the Savitt Gems. Amid the Great Depression and World War II, thousands paid admission to witness the Gems oppose professional clubs, semi-pro teams, barnstorming outfits, local amateurs and stars of the national game. Thanks to Savitt, Hall of Fame legends played in Hartford during the Golden Age of Baseball. Babe Ruth, Ted Williams, Jimmie Foxx, Satchel Paige and many others played at Hartford's Bulkeley Stadium.
However, Bill Savitt's primary motive for promoting the Gems was to benefit the Greater Hartford community. He led efforts to organize charity games for Camp Courant, the Red Cross, the United Service Organizations (USO) and many others. Savitt was often spotted in the sports section of the Hartford Courant or the Hartford Times newspapers gifting watches, medals and trophies to athletes and youngsters.
His support of Hartford sports also served as a clever marketing tactic for his business. While running the jewelry store, Bill Savitt embarked on his lifelong baseball journey in the spring of 1929. He decided to sponsor a team in the Hartford Twilight League (also known as the City Independent Twilight League). Then he rebranded Hartford's Cardinal Athletic Club to the "Savitt's Cardinals" who competed against top amateurs in the Greater Hartford area.
Savitt's team was made up of mostly Hartford residents. GHTBL Hall of Fame inductees, Frank "Bat" Orefice, a catcher, and Ray Kelly, an outfielder, were members of Savitt's first club. When the regular season ended in a tie for the pennant, a playoff game was played between Savitt's Cardinals and Economy Grocers. On September 28, 1929, at Hartford's Colt Park, the Cardinals were shutout the Grocers 7-0 in the first championship game of Hartford Twilight League.
Bill Savitt recommitted to the twi-loop in 1930 and created a new team called the Savitt Gems. The club starred a former pitcher for the Hartford Senators, Al Huband and brothers, George Dixon at third base and John Dixon at first base. The Gems wore white uniforms with navy piping and navy striped socks. They contended for a twilight championship against the Holy Name baseball club in a three-game playoff series.
Leading the Holy Names were another pair of brothers; James "Jigger" Farrell at first base and Tommy Farrell in left field. At shortstop for the Names was a future professional, Bert Meisner, while local ace "Click" McGrath, handled mound duties. On Tuesday, August 19, 1930, a crowd of more than 7,000 spectators gathered at Colt Park in Hartford. Nelson "Lefty" Buckland allowed just three hits, guiding the Savitt Gems to victory (5-2). At an awards banquet later that year, Savitt gifted each Gems player a gold watch and a lobster dinner.
The Savitt Gems returned to the Hartford Twilight League for the 1931 season, continuing to dominate. Savitt recruited new pitchers: Walter Berg from the Springfield Ponies of the Eastern League, Art Boisseau of Dartmouth College, and Russ Fisher, an amateur hurler from Scotland, Connecticut. First baseman and player-manager, Tommy Sipples was the team's best hitter. Savitt's team won a second straight championship, beating Holy Name yet again in the final game. George Dixon recorded two runs, a stolen base and an RBI single for the Gems, winning by a final tally of 11-5.
In the summer of 1932, Bill Savitt's Gems were drawing large crowds to Colt Park. Meanwhile, the Hartford Senators of the Eastern League experienced a sharp decrease in attendance. Midway through the season, the entire Eastern League collapsed, "under the pressure of economic conditions" of the Great Depression. Hartford baseball fans were without a professional team to root for at Bulkeley Stadium. The baseball void would not last long.
Despite widespread economic strife, Savitt swooped in to cure Hartford of its baseball woes. He leased Bulkeley Stadium and put the Savitt Gems on display as an independent, semi-professional ballclub. With a stadium and a championship team, Savitt operated the Gems as the Hartford's primary baseball franchise. More often than not, the Gems played games at home due to Bulkeley Stadium's excellent playing surface and central location. Savitt frequently scheduled his team to play doubleheaders on Sunday afternoons.
Bill's younger brother, Max Savitt, an attorney and later a Circuit Court judge also supported the Gems as a sponsor. The Savitt brothers signed several professional players, adding to a roster of Hartford Twilight League players. This semi-professional formula would captivate baseball audiences in Hartford for the next two decades. In addition to featuring his Gems at Bulkeley Stadium, Savitt used the ballpark to support civic life. He hosted numerous benefit games to fundraise for charitable causes.
For example, in the summer of 1932, the Savitt Gems faced off against a pitching phenom Pete "Lefty" Naktenis. The Hartford Public High School hurler played for the Frederick Raff company team, a refrigerator retailer in Hartford. The Gems seized the game by a score of 4 to 2. Bill Savitt and Frederick Raff donated $5,979.99 in ticket sales to Camp Courant after the game. Later that summer, the Savitt Gems won their third straight and final Hartford Twilight League championship.
After leasing Bulkeley Stadium, Bill Savitt attempted to recruit New York Yankees slugger, Lou Gehrig who had just swept the Chicago Cubs in the 1932 World Series. The "Iron Horse" was well-known in Hartford because Gehrig had made his professional debut at the age of 18 with the Hartford Senators in 1921. Gehrig returned to Columbia University the following year to play fullback for the football team. Then he signed with the Senators again in 1923, propelling them to an Eastern League pennant.
By the time Bill Savitt inquired about hiring Gehrig in 1932, he was a three-time World Series champion and American League MVP. The price to land Gehrig for a single game appearance was $500 and half of the gate receipts. Savitt determined Gehrig's price to be too steep and pleasantly declined via telegram. Savitt's plan to lure Gehrig was covered in the Hartford Courant and baseball fans in Connecticut were disappointed in the outcome. However, as Savitt had proved in the past, he would not be discouraged by the occasional defeat.
Savitt welcomed all sorts of baseball clubs to Bulkeley Stadium. The first independent club to take on the Gems was McKesson-Robbins of Bridgeport, Connecticut. Manufacturing company teams like the Meriden Insilcos were common foes. Other opponents included the Bridgeport Bears, New Haven Chevies and clubs from Branford, Norwich, Torrington, Waterbury and Windsor.
On October 2, 1932, the Gems met the New Britain Falcons at Bulkeley Stadium. Savitt signed Rabbit Maranville of the Boston Braves as a guest star to bat leadoff. Jigger Farrell played left field and hit second in the Gems lineup. Former Boston Braves outfielder, John "Bunny" Roser hit third and former New York Yankees catcher Hank Karlon batted clean-up. Tommy Sipples hit fifth and blasted a home run in the game. Eastern League shortstop, Don Curry batted sixth and compiled three hits on the day. Former Hartford Senators pitcher, Johnny Miller hurled an excellent game, allowing one run on five hits. With their best lineup yet, the Gems beat the Falcons by a score of 4 to 1.
In March of 1933, Bill and Max Savitt attempted to revive professional baseball in Hartford. They attended an Eastern League meeting to discuss plans with regional owners. Yet plans for an Eastern League broke down. The Savitt brothers leased Bulkeley Stadium for another season while the Hartford Senators remained out of contention.
Growing ever-busy with his many pursuits, Savitt delegated baseball operations by hiring a business manager named Walter Hapgood. As a former front office executive of the Boston Braves and President of the Montreal Royals, Hapgood was well-connected among professional teams and players. He was sometimes called the "P.T. Barnum of Baseball." Savitt and Hapgood ran the Gems like a professional club, while wooing Major League and traveling teams to Hartford.
The Savitt Gems of 1933 were coached by former Hartford Senators Manager, Bill Gleason. Big leaguers such as Bruce Caldwell, Pat Loftus, and Robert "Red" Munn joined as full-time players. Out-of-work Eastern Leaguers George Underhill, Cy Waterman, and Henry "Pop" LaFleur glowed for the Gems. They entertained large gatherings of fans at Bulkeley Stadium against teams like the Detroit Clowns, Pennsylvania Red Caps, House of David and the Georgia Chain Gang.
Bill Savitt's baseball club caused quite the stir when Connie Mack's Philadelphia Athletics visited Hartford. During harsh economic times, Savitt made a risky payment of a $500 to guarantee the game. On Thursday, June 15, 1933, the Athletics traveled to Hartford on a train that accidentally derailed. The A's and their power-hitting first baseman, Jimmie Foxx safely arrived an hour late to the ballpark. Connie Mack took another train that was delayed in Philadelphia, and he ultimately was unable to make the trip.
Ready or not, the A's handled the Savitt Gems easily, winning by a score of 6 to 1. Gems batters were no match for the pitching of "Big Jim" Peterson who earned a complete game win. Foxx, the Major League leader in home runs at the time, was held to a base hit. A few days later, Connie Mack telephoned Bill Savitt to thank him for hosting his Athletics, asking, "Is there anything I can do for you?" To which Savitt replied, "Just tell the other teams what kind of guy I am." From that day forward, professional teams called on Savitt for exhibition games.
On August 2, 1933, Savitt and his Gems met the Boston Red Sox in another Bulkeley Stadium blockbuster. On a hot and humid day, the Gems sparkled brightly behind their newest big league signing, starting pitcher Bill Morrell. The Red Sox collected eight hits and scored a lone earned run off of Morrell. With the Gems up 2 to 1 in the top of the seventh inning Red Sox pitcher, Dusty Cooke smashed a two-run triple. The Savitt Gems lost a close one to the Red Sox by a final of 3 to 2.
On August 28, 1933, the Pittsburgh Pirates and their fifty nine year old player-manager Honus Wagner came to Hartford. Wagner was accompanied by Hall of Famers, Pie Traynor, Freddie Lindstrom, Lloyd Waner and his brother, Paul Waner. Each of them collected a hit besides Wagner, who served as base coach until the top of the ninth inning. Wagner pinch hit and grounded out. The Gems featured Chicago White Sox outfielder, Bill Barrett as a guest star. Gems first basemen, Jigger Farrell had three hits while centerfielder, Jimmy Coyle had a pair of singles. The Pirates scratched the Gems 9-4 before more than 4,000 fans at Bulkeley Stadium.
As Bill Savitt revolutionized Hartford sporting events, he also created a more inclusive baseball community. He quietly became a trailblazer of Baseball Integration more than a decade before Major League Baseball permitted people of color. Savitt was one of the first baseball owners in the nation to open the game to minority players. In a segregated time, Savitt hosted all persons of color at Bulkeley Stadium. He signed black and latino pitchers as well as several baseball legends of color. As a progressive thinker and a humanitarian, Bill Savitt refused to discriminate based on race or skin color.
Savitt organized integrated games between Negro League teams and his Gems on Hartford's grandest stage. The Brooklyn Royal Giants, New York Cubans, New York Black Yankees, Boston Hoboes and the Schenectady Black Sox were billed as perennial foes of the Gems. Others included the Boston Royal Giants, Philadelphia Colored Giants, Newark Eagles and the Jersey City Colored Athletics faced the Gems throughout the 1930's. There were also barnstorming outfits like the Hawaiian All-Stars led by player-manager, Bucky Lai as well as Mexico's Carta Blanca baseball club, featuring pitching ace, Luis Longoria. Even a popular female player, Jackie Mitchell, was Savitt's guest of honor.
In August of 1933, Savitt's club did battle with Harjo's Oklahoma Indians captained by Jim Thorpe, the multi-sport athlete and Olympic gold medalist. The Gems and Indians appeared in a controversial five-game series, highlighted by Thorpe's outrage over umpiring. In the bottom of the fourth inning of game one, Gems shortstop Jackie Cronin hit a long fly ball to right field. Thorpe missed the catch while running across the foul line. The home plate umpire John "Boggy" Muldoon ruled the ball fair and Cronin had himself an RBI triple.
Jim Thorpe defiantly disputed Muldoon's judgement of the play. After a lengthy argument, Thorpe called his team off the field. The Hartford crowd began to grow restless, forcing Bill Savitt to dismiss the umpiring crew and overturned the call. Gems bench players stepped in as replacement umpires. Savitt later made peace with the Hartford Umpires and they were hired back for the next four games against Thorpe's club. The Gems won the series over Harjo's Indians, who performed war dances and used racial stereotypes to attract paying crowds.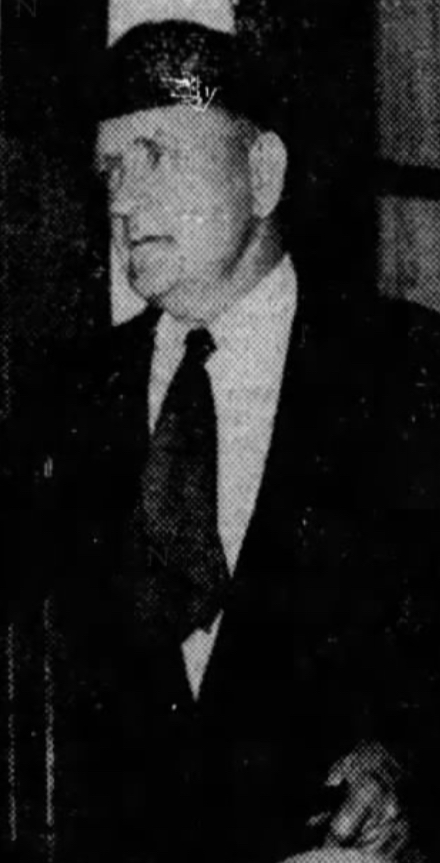 Bill Savitt bucked the trend of prejudice in baseball. He recruited a black Bulkeley High School graduate named Johnny "Schoolboy" Taylor. The young ace pitcher appeared in an exhibition game against the Gems on September 24, 1933. It was then that Savitt first encountered Taylor's speedy fastball and sharp curve. Batters scratched only 3 hits off Taylor, who had nine strikeouts. However, he walked eight and yielded a 3-0 loss to the Gems.
Savitt would pursue Johnny Taylor, even though black athletes were barred from organized baseball. Taylor (often referred to as "Jackson" Taylor in the Hartford Courant) made his debut for the Gems against the New Britain Falcons at Bulkeley Stadium on October, 8, 1933. The eighteen year old was marvelous but lost in a pitcher's duel, 1-0. His next performance came on the last game of the season in another matchup against New Britain. Taylor was effectively wild. He struck out seventeen and walked ten in a complete game, 4-2 win for the Gems.
In 1934, the Hartford Senators reclaimed their stake in Bulkeley Stadium and reassembled their minor league club in the short-lived Northeastern League. Bill Savitt's team was out of contention until September. Jigger Farrell, the heart and soul of the team, was appointed player-manager. The "lanky speedball pitcher" Johnny Taylor signed with the Gems once again. In the season's first game, Farrell, Taylor and the Gems conquered Hartford's Catholic League All-Stars by a final of 4-3. Taylor not only tossed a complete game, but he also batted in the game-winning run.
Johnny Taylor cemented his reputation as Bill Savitt's ultimate ace-for-hire on October 10, 1934. At Bulkeley Stadium, Taylor threw a "no-hitter" against the Philadelphia Colored Giants. Then, Taylor signed with the Negro National League's New York Cubans. Knowing that his homecoming would draw large crowds, Savitt hosted Taylor and the Cubans twice in the summer of 1935. Taylor whirled a shutout in the first game but lost the second match up to a strong Gems lineup.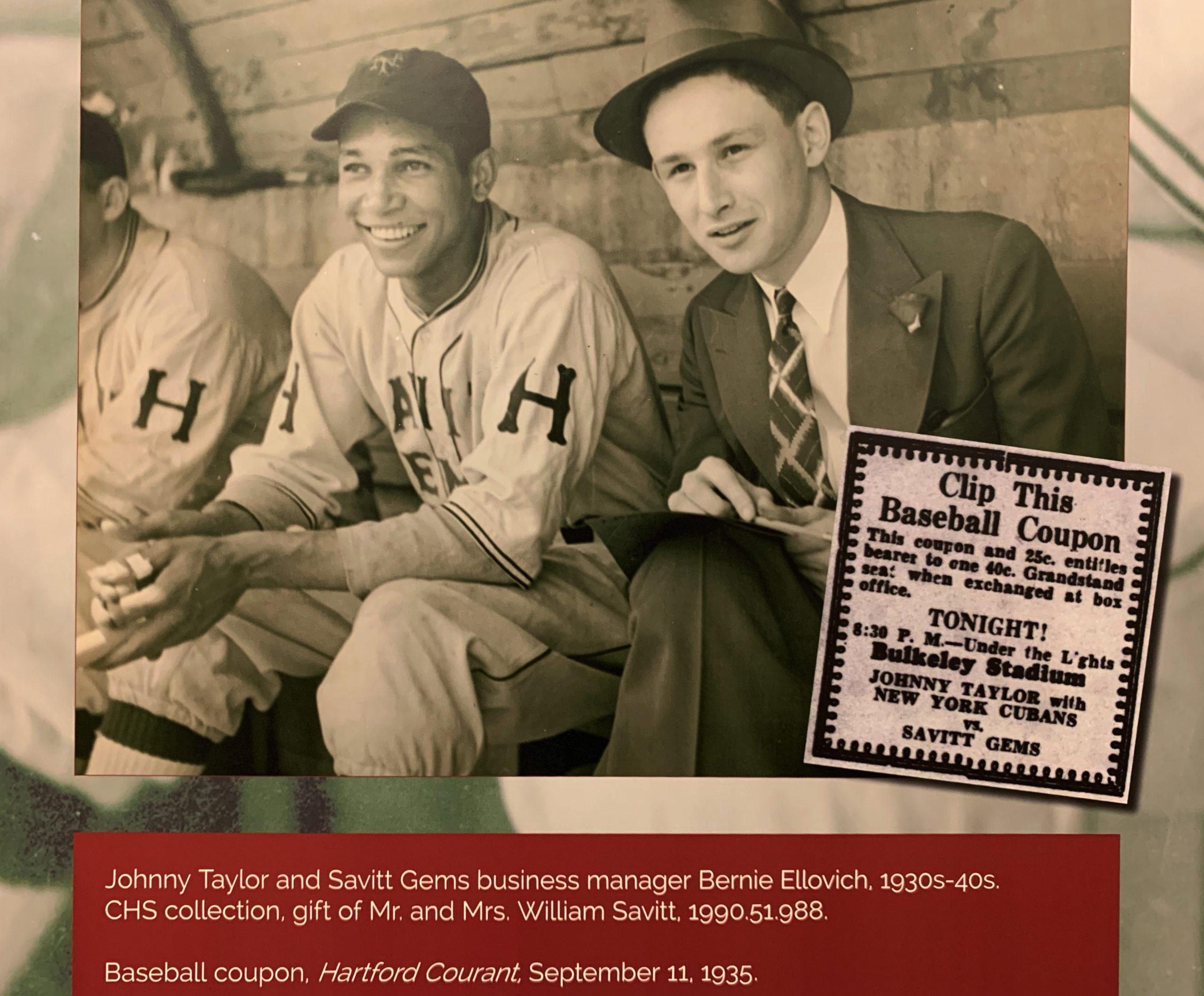 In the fall of 1935, Bill Savitt challenged the Philadelphia Athletics to a long-awaited rematch. He enlisted Bridgeport native and former Boston Red Sox pitcher, Johnny Micheals, to hurl against the Athletics. Michaels grabbed headlines for his unexpected complete game victory, three base hits and game-winning run. Jigger Farrell and Tommy Farrell also shined for the Gems, each collecting a pair of hits. While Connie Mack tended to a family engagement, Jimmie Foxx served as manager. "The Beast" was held hitless and made a rare pitching appearance to end the game. The Gems conquered the A's (6-4), asserting themselves as one of the best semi-pro clubs in the nation.
Bill Savitt's club fielded a multitude of professional caliber players in 1936. Every day names included a pair of brothers, George "Bushy" Kapura and Pete Kapura, minor league catcher, Wally Dunham and Hal Beagle, an outfielder from New Britain. Sam Hyman, Frank Coleman, and Jackie Kelly were among the Gems pitching staff. There were also amateurs donning Savitt's uniform such as Hop Dandurand, a strong-armed shortstop, Johnny Campion, a right-handed slugger from Hartford and Audie Farrell, Jigger's younger brother.
On Tuesday evening, July 28, 1936, the Savitt Gems played host to the St. Louis Cardinals at Bulkeley Stadium. About 6,300 excited fans attended the game. Nicknamed the Gashouse Gang, the Cardinals boasted some of the most colorful characters in baseball. Dizzy Dean, Joe Medwick, Johnny Mize and a Hartford fan favorite, Leo Durocher, were among Savitt's honored guests. The Cardinals were greeted by jubilant applause as they ran onto the field.
Dizzy Dean was in attendance but did not play in the game. Instead, he gave a speech near the Cardinals' dugout after being presented with gold watch by Bill Savitt. "Diz" delighted fans with remarks in which he teased his teammates. In the game, Gems starting pitcher, Louis Kurhan gave up five runs on eight hits in four innings of work. Pop LaFleur, Bushy Kapura and Hank Karlon each had three hits. However, as expected, the St. Louis Cardinals trounced the Savitt Gems by a score of 11-5.
That same year, Bill Savitt welcomed back Johnny Taylor of the New York Cubans along with their player-manager, Martín Dihigo. Taylor fanned eighteen batters and shut out the Gems, 11-0. The next season, Taylor thrilled spectators when he switched sides and tossed a 22-strikeout, 20-inning performance for the Gems. He edged the Philadelphia Colored Giants, 6-5. 3,400 fans witnessed the game which lasted four hours and fifteen minutes. Taylor went on to become an all-star in the Negro National League, Mexican League and Cuban League, yet he made time in the offseason to pitch for his friend, Bill Savitt.
In August of 1937, Savitt "staged a surprise party," for Bob Feller and the Cleveland Indians at Bulkeley Stadium. Before the game, Savitt presented wristwatches to Feller and Indians manager, Steve O'Neill at home plate. Feller, a youthful eighteen years old did not pitch because the first game of the doubleheader was rained out. The teams waited out the rain and played the second game. Cleveland inched out the Savitt Gems by an outcome of 8-7. The Gems had their opportunities, but were overpowered by the bat of Julius "Moose" Solters who clouted to two home runs in the game.
In 1938, Bill Savitt and his Gems acquired hometown hero, Pete "Lefty" Naktenis. The Hartford native had become a Duke University graduate and a former member of Connie Mack's Philadelphia Athletics. Naktenis threw a complete game over the Philadelphia Colored Giants in his first appearance for Savitt. While property of the Cincinnati Reds the next year, Naktenis tossed for the Gems and outdueled Mickey Harris of the Scranton Red Sox.
Savitt eventually organized a game between his Gems and the city's professional squad, the Hartford Senators. On July 1, 1940, a forty-piece marching band and 4,000 spectators were on hand to see Jim Hickey pitch the Senators to a narrow 6-5 victory. Hickey allowed eleven hits; three of them to Gems outfielder Jake Banks. Savitt's club outhit the Senators and the exhibition game raised more than $2,000 for the Red Cross during the early stages of World War II.
For the 1941 season, he hired former Major League pitchers Edward "Big Ed" Walsh, Jack Salveson and Bob Brady to sling for the Gems. His everyday position players were Al Jarlett, Gus Gardella, Jimmy Francoline, Frank Messenger, Ed Kukulka, Stan Todd, Mickey Katkaveck and Joe David. Standout amateurs, most of whom were contributing to the war effort in nearby factories, included men like Ray Curry, Vic Pagani and Yosh Kinel.
Next, Savitt landed one of the greatest hitters of all-time in 1942. Before serving in World War II, Ted Williams drove to Hartford to appear for the Gems. Savitt had convinced Williams to play centerfield versus the New Britain Cremos in return for $1000 in war bonds. The Cremos featured battery mates of the Brooklyn Dodgers and 1941 World Series winners, Hugh Casey and Mickey Owen. Before the game in batting practice, Williams wowed more than 2,500 fans with is natural hitting ability.
Two other big leaguers, Bob "Spike" Repass and Johnny Barrett also appeared for the Gems, but it was Ted Williams who won the night. In the seventh inning, "The Kid" cracked a game-winning home run beyond the centerfield wall and the Gems edged New Britain (2-1). Hartford-born ace, Monk Dubiel had kept the Cremos at bay for five scoreless innings. The following year, Dubiel signed with the New York Yankees, though he often returned in the offseason to pitch for the Savitt Gems.
On a late summer evening in 1943, Kansas City Monarchs star Leroy "Satchel" Paige collided with the Gems at Bulkeley Stadium. Paige showed off his burning fastball and jug-handle curve, but the Gems weren't fooled. They raked hits off of Paige in the first three frames. Andy Fisher and Ed Holly both had three base knocks. Lou Ucich and George Woodend did the pitching for the Gems. Savitt's game against Satchel Paige ended in a tie due to "dimout regulations" amid World War II.
A few days later, Savitt hosted a U.S. Coast Guard team called the Dolphins to take on his Gems. Coast Guard brought Norman "Babe" Young, a home run hitter from the New York Giants and Hank Majeski, an infielder of the Boston Braves. As for the Gems, standouts included third baseman John "Whitey" Piurek and outfielder John Augustine. Pitchers on both sides were ineffective in the doubleheader, allowing a total of sixty-one hits. The Dolphins won the first game 15-9. Bushy Kapura went deep for the Gems in game two, who won 12-11.
On September 7, 1945, Josh Gibson and Sammy Bankhead of the Homestead Grays challenged the Gems at Bulkeley Stadium. With a runner aboard in the seventh frame, Gibson poled a home run over the center field fence. Hank Karlon, Ray Curry, and Joe Tripp each had a multi-hit day for the Gems. However, Homestead Grays pitcher, Ernest Carter held the Gems scoreless for seven straight innings. In the bottom of the eighth inning, the Gems rallied, but iy would not be enough, as Josh Gibson and the Grays defeated Bill Savitt's club.
Later that month, on September 25, 1945, Hartford's own Monk Dubiel and his New York Yankees squared off against the Savitt Gems. The Gems hosted the Yankees at Muzzy Field in Bristol, Connecticut. The Yankees demonstrated their superior firepower before 3,000 spectators. New York's right fielder, Arthur "Bud" Metheny hit two homers. The Yankees won behind Dubiel who permitted just three earned runs.
On September 30, 1945, Bill Savitt welcomed the world's most famous athlete to Hartford's Bulkeley Stadium. George Herman "Babe" Ruth agreed to visit for a doubleheader benefit series between the Savitt Gems and the New Britain Codys. At fifty-one years of age, the "Great Bambino" put on a powerful home run hitting display in batting practice. Ruth wore a brand new Savitt Gems' uniform with a red cap and red stockings. Babe Ruth coached first base for the Gems during the first two innings of the nightcap.
Then in third inning, he pinch-hit for Cliff Keeney. Ruth stepped in the batter's box, swung and missed at the first pitch he saw. Then, he fouled a ball straight back for strike two. On the third pitch, Ruth tapped a comebacker to the pitcher and was forced out at first base. About 2,500 paid admission to catch a glimpse of Ruth, who signed autographs and posed for photos after the game. Ruth's cameo, organized by Bill Savitt, marked the Babe's final appearance in a baseball game before passing away on August 16, 1948.
After the traumatic events of World War II, Bill Savitt focused on new opportunities outside of baseball. For a brief period in 1946, Savitt Jewelers showcased one of the largest precious stones in the world, the Jonker Diamond. The store later featured Hope Diamond. Around this time, Bill and his brother Max sold Bulkeley Stadium and established a radio station, WCCC Hartford. In 1949, Bill Savitt broadcasted on air with "Old Blue Eyes" Frank Sinatra from Hartford's Hotel Bond.
As for Savitt's ballclub, the Gems eventually disbanded at the end of 1949 season. He continued to support baseball by donating to the Hartford Twilight League. Savitt kept up with his former players by hosting twi-loop old-timers games at Dillon Stadium. Dozens of Gems attended the reunions such as Johnny Taylor and Pete Naktenis; as did sportswriters, umpires and city officials. The largest gathering of twilight league old-timers was held in 1968.
He also threw annual Christmas Eve parties at Savitt Jewelers. Gems alumni and their longtime manager Jigger Farrell attended each year. As an inside joke, Bill placed an advertisement in the Hartford Courant signaling his intention to sign Farrell for another year as manager. Though the Gems were no longer an active team, Savitt honored the tradition every Christmas from 1950 until 1984. One headline read, "Jigger Farrell Signs for the Umpteenth Year." Savitt's dear friend, passed away on May 6, 1985, and he remembered Farrell saying:
"You never met a greater guy in your life. He was a great athlete and a great Christian."

Bill Savitt
Another close friend of Savitt was the prominent Hartford broadcaster and announcer for the Gems, Bob Steele. Savitt and Steele bonded over shared interests. They complemented each other personally and professionally for decades by cross-promoting in print and radio ads. They also co-founded a West Hartford scholarship fund. Both men known to be quick-witted, as Steele once presided over a friendly roast of Savitt attended by 450 people at the Sheraton-Hartford Hotel.
Savitt was also a friend to Hartford's nonprofit and civic organizations. He became chairman of the Hartford Chapter of the Red Cross in 1952 and ideas for economic recovery in the wake of Connecticut's 1955 flood disaster brought about change to Red Cross policy. Then he was appointed Chairman of the Commerce Committee at University of Hartford. His contributions led to the development of the Bloomfield Avenue campus. In 1960, Hartford's Nathan Hale Chapter and New Britain's Elpis Chapter of the American Hellenic Educational Progressive Association chose Savitt as Hartford County's Outstanding Citizen.
Savitt was recognized by National Conference of Christians and Jews. He was a member of Emanuel Synagogue of West Hartford and served on the synagogue's Board of Directors. The Jewish War Veterans praised Savitt for exemplifying the principles of American interfaith relationships with the JWV Citizenship Award. The Greater Hartford Junior Chamber of Commerce once gave him an "Outstanding Boss" honor. He also received a certificate from the Veterans of Foreign Wars for meritorious service to veterans both during World War II and after the war.
Almost every year through the 1950's and 1960's, Savitt purchased a block of concert tickets for students of the Connecticut Institute of the Blind to hear the Hartford Symphony Orchestra at Bushnell Memorial Auditorium. He sponsored thousands of young athletes and donated hundreds of trophies to organizations for athletic achievements in the Greater Hartford area. Subsequently, Savitt was awarded the 1962 Distinguished Service Medal by Hartfords' Jonathan Lodge of Odd Fellows.
During the latter half of his life, Savitt was bestowed with even more honors. In 1971, the United States Small Business Administration awarded him as the Connecticut Small Businessman of the Year. He also accepted awards from the Ted Williams Jimmy Fund, Hartford Public Schools, Times Farm, Camp Courant, Ned Coll's Revitalization and the American Legion. William A. O'Neill, 84th Governor of Connecticut, proclaimed April 30, 1987, "Bill Savitt Day" and the City of Hartford named a street "Savitt Way" in the North End (still exists today).
Because of his generosity, Bill Savitt made many friends along the way. When his friend Ted Williams refused to tip his cap after his last homer in 1960, Savitt wrote to Williams:
Finally on Ted Williams Day in 1991, a seventy-two year old Williams famously tipped his cap to the Fenway faithful saying:
Bill Savitt passed away on March 14, 1995. He was the beloved husband of his wife Helen Savitt and father of Rosalie and Deborah. Savitt left behind an immense legacy of charity and goodwill. Many remembered him for keeping business and baseball alive in Hartford. Few Connecticut men have made a greater impact as a baseball promoter than Bill Savitt, King of Diamonds.
Sources:
1. Hartford Courant database accessed via www.Newspapers.com.
2. Reading Times accessed via www.Newspapers.com.