Meriden, Connecticut, native Jack Barry was a reliable shortstop in the early years of the American League. Most notably, he played shortstop on Connie Mack's fabled $100,000 Infield. Mack, who began his professional career in Meriden, signed Barry to the Philadelphia Athletics in 1908. At the time of his signing, Barry was captain of the Holy Cross baseball team in Worcester, Massachusetts. He would go on to play eleven seasons in the major leagues and became a proven winner, earning five World Series rings.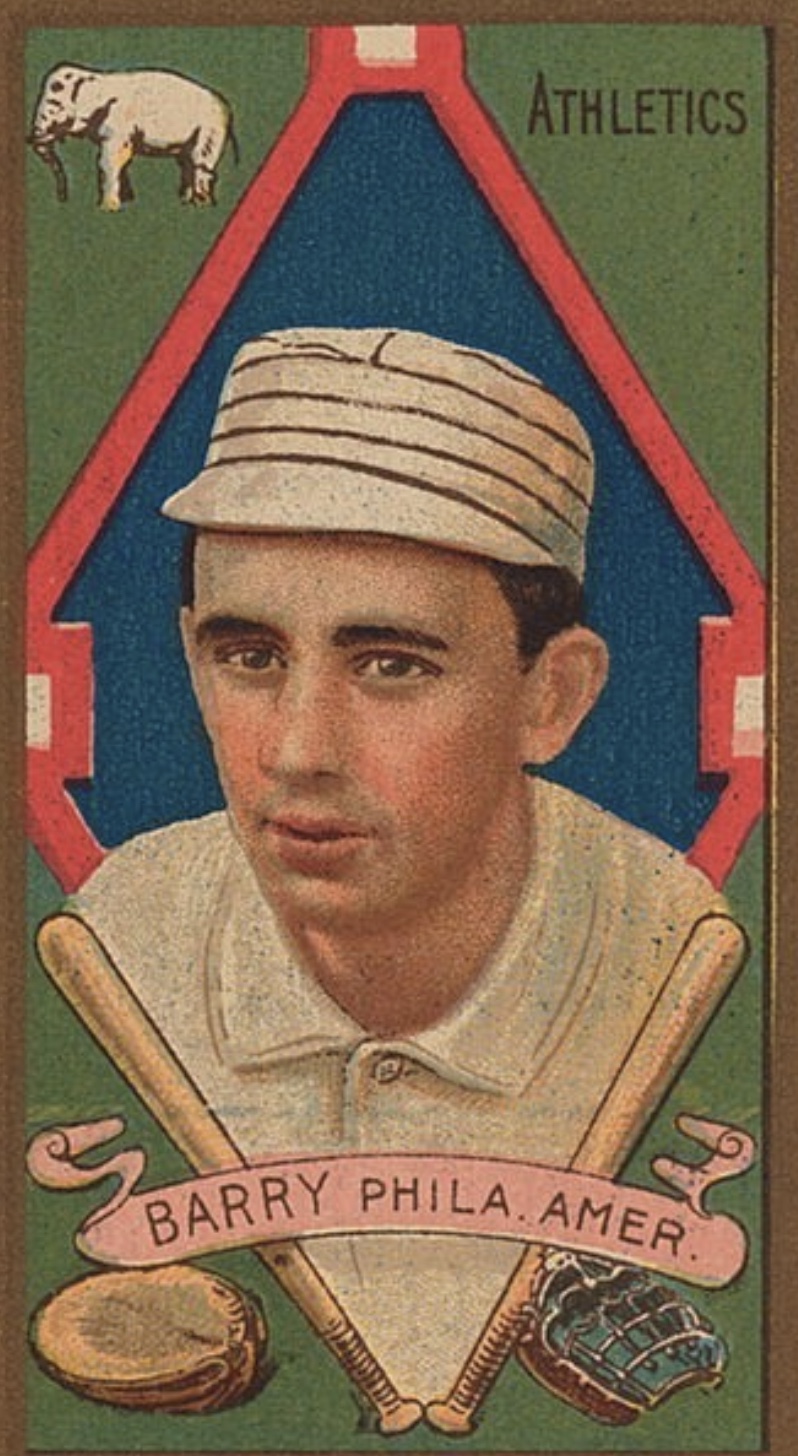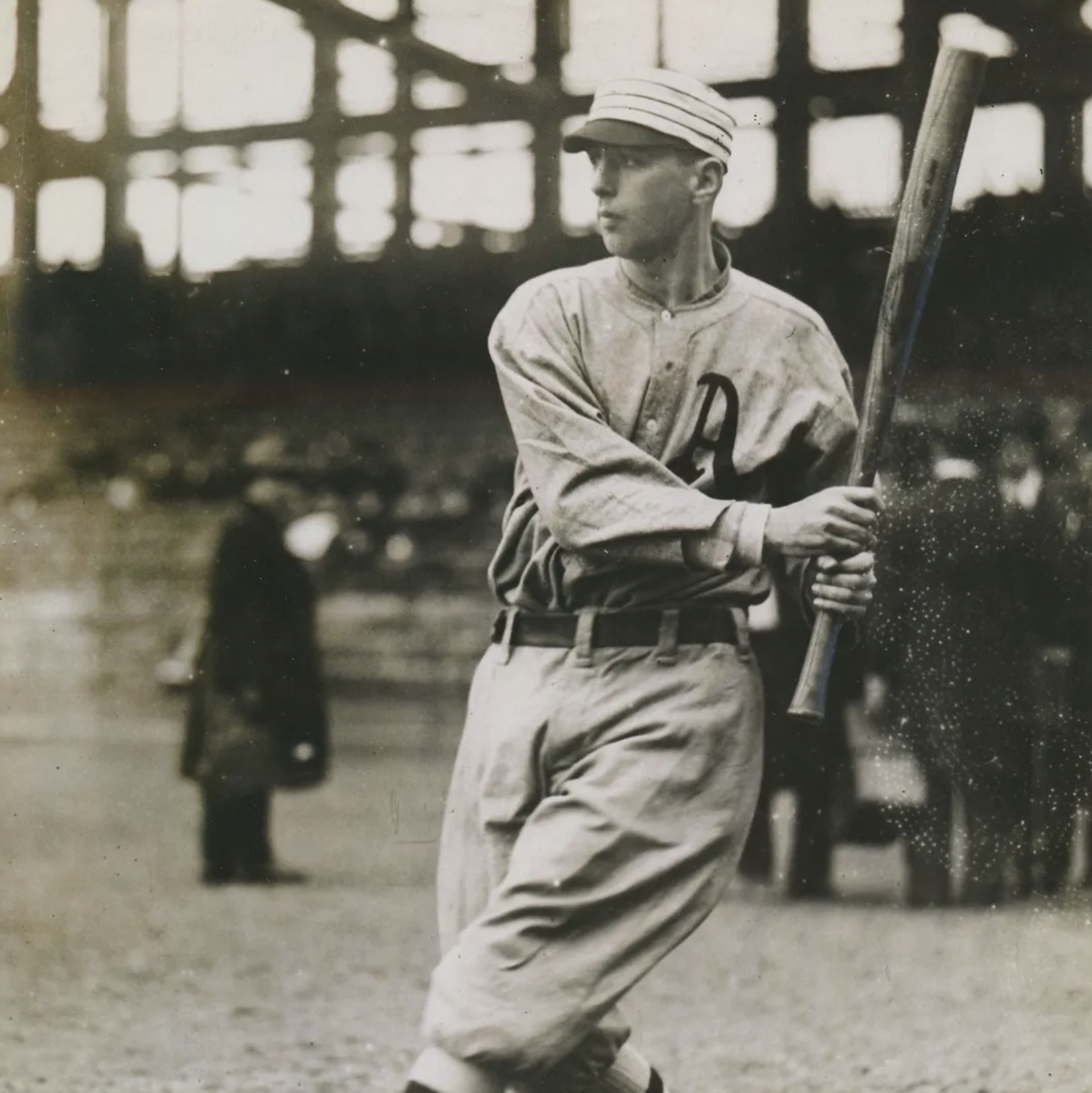 Though Jack Barry had a mediocre .243 career batting average, he was a marvelous defensive player who had a winning record every year except for his first and his last in the majors. With Philadelphia, Barry earned World Series victories in 1910, 1911 and 1913. During the 1911 World Series, he hit .368 versus John J. McGraw's New York Giants, beating them in six games. Barry also appeared in the 1914 World Series but lost to the miracle Boston Braves. He was lauded by sportswriters as the A's best fielder and perhaps the best infielder in the American League.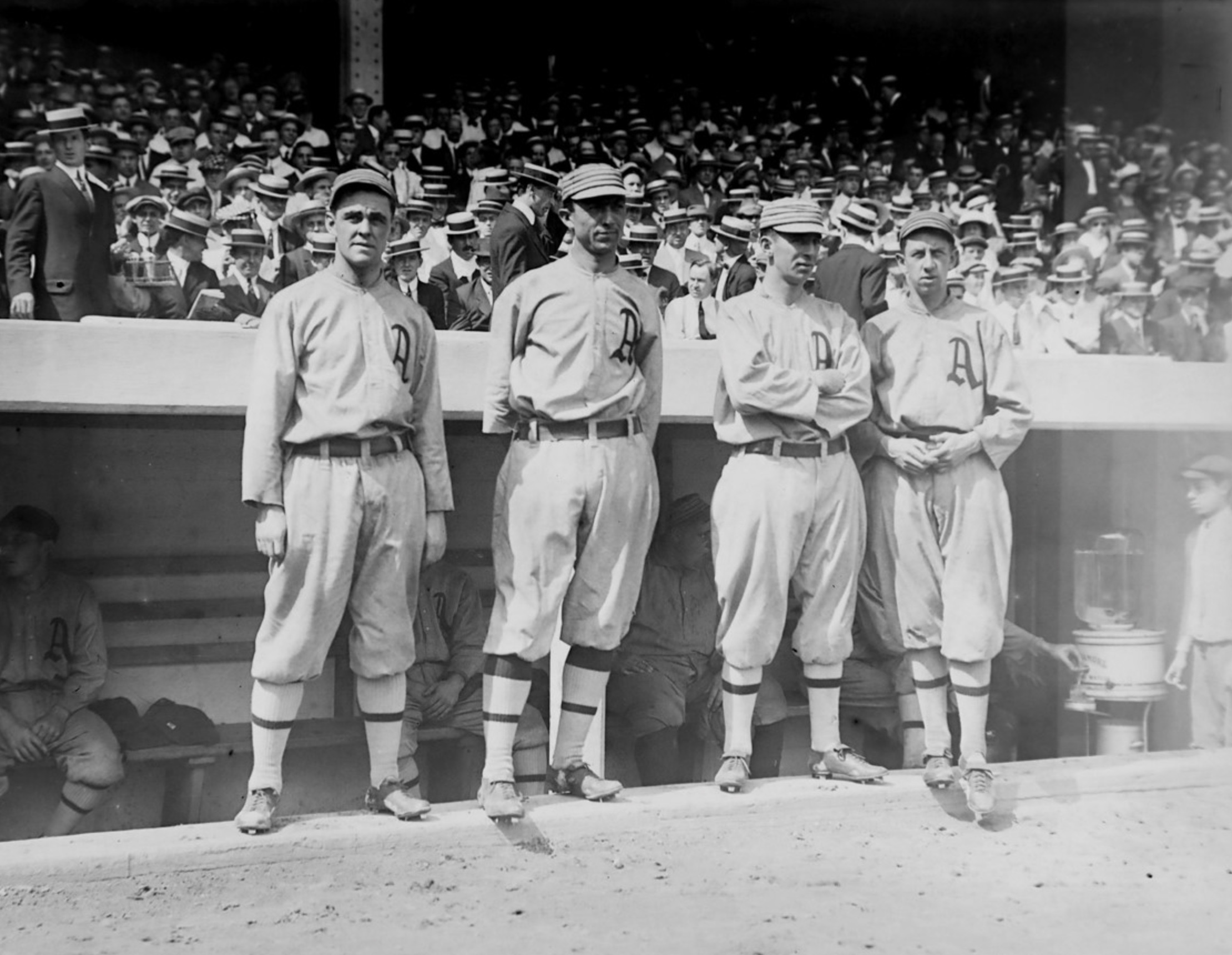 Despite his talents, Barry was sold midseason by Connie Mack to the Boston Red Sox, in part, due to financial pressures caused by the nascent Federal League. Barry joined a Boston roster which included rookie pitcher, Babe Ruth. Alongside Ruth, Barry continued to win ballgames on a playoff bound club. At the 1915 World Series against the Philadelphia Phillies and their ace, Grover Cleveland Alexander, the Red Sox took the series in five games.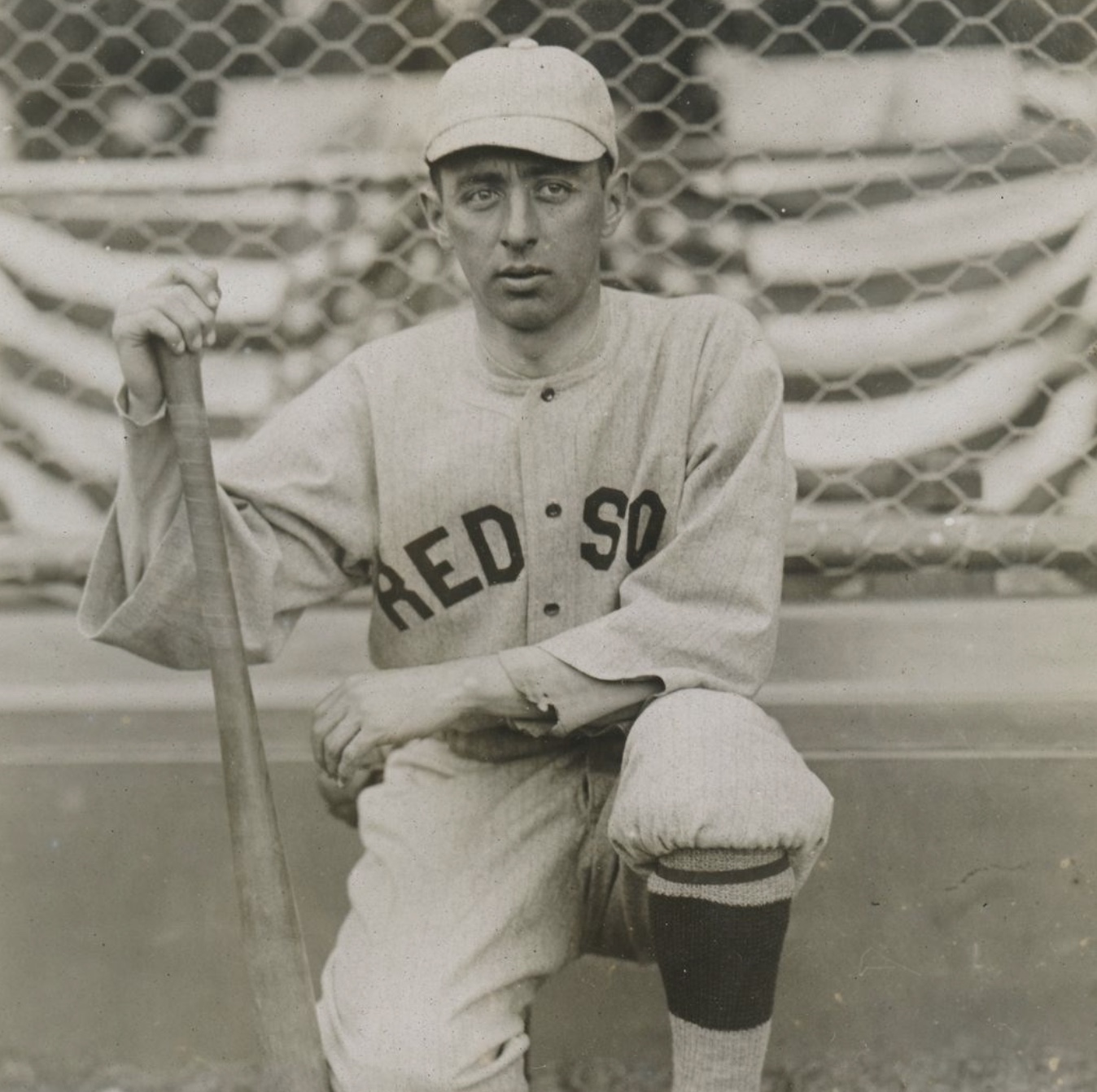 In 1916, Barry appeared in 94 games during the Regular Season and Boston would repeat as champions. However, Barry did not appear in a playoffs game due to an injury. Instead, he served as Assistant Manager during the postseason under Holy Cross teammate and Red Sox manager, Bill Carrigan. The next season Boston's owner Harry Frazee promoted Barry to player-manager. However, by the middle of 1917, a patriotic Barry became one of the first professional ballplayers to enlist for World War I.
I consider it my duty to do all I can for my country…I'm no slacker. If I can be of any use, I'll quit baseball."

Jack Barry, Washington Times, July 29, 1917.
Barry and four other Red Sox players, who had enlisted as yeomen in the Naval Reserve, were called to active duty and ordered to report on November 3, 1917. They were stationed at Charlestown Navy Yard in Boston throughout the 1918 season, while Ruth and the rest of the Red Sox captured another World Series. On the orders of his commanding officer, Barry managed a major league caliber team on the base. The servicemen were known as Jack Barry's Charlestown Navy Yard nine, but they called themselves the Wild Waves.
Barry's Navy Yard All-Stars featured two future Hall of Fame inductees; his Red Sox teammate, Herb Pennock and his former A's teammate Rabbit Maranville. King Bader and Ernie Shore were also among the team's well known members who aimed to use baseball star power to boost American morale. The Wild Waves matched up against amateur, college and professional clubs and on a few occasions, performed before an estimated crowd of 40,000 fans at Braves Field.
Due to Barry's year-long absence from the Red Sox, owner Frazee hired Ed Barrow as Boston's manager in 1919. Then in June, Barry was traded back to Philadelphia as part of a four-man deal. At 32 years old with an ailing knee, Barry was no longer the player he had once been. He retired from professional baseball a few weeks later. In his major league career, Barry compiled 1,009 hits, 10 home runs and 429 RBI in 1,223 games. Even though he never made the AL All-Star Team, Barry exhibited defensive dependability, baseball intelligence and winning intangibles.
In 1921, Barry was tapped to be head coach at his alma mater, College of the Holy Cross. During his tenure, he posted the highest career winning percentage (.806) in collegiate history and eventually won the 1952 College World Series. Barry was head coach at Holy Cross for more than 40 years until his death in Shrewsbury, Massachusetts at age 73. in 1966, he was among the first class of inductees to the American Baseball Coaches Association Hall of Fame. Barry also became an inaugural veteran inductee of the College Baseball Hall of Fame In 2007, along with Lou Gehrig, Christy Mathewson and Joe Sewell.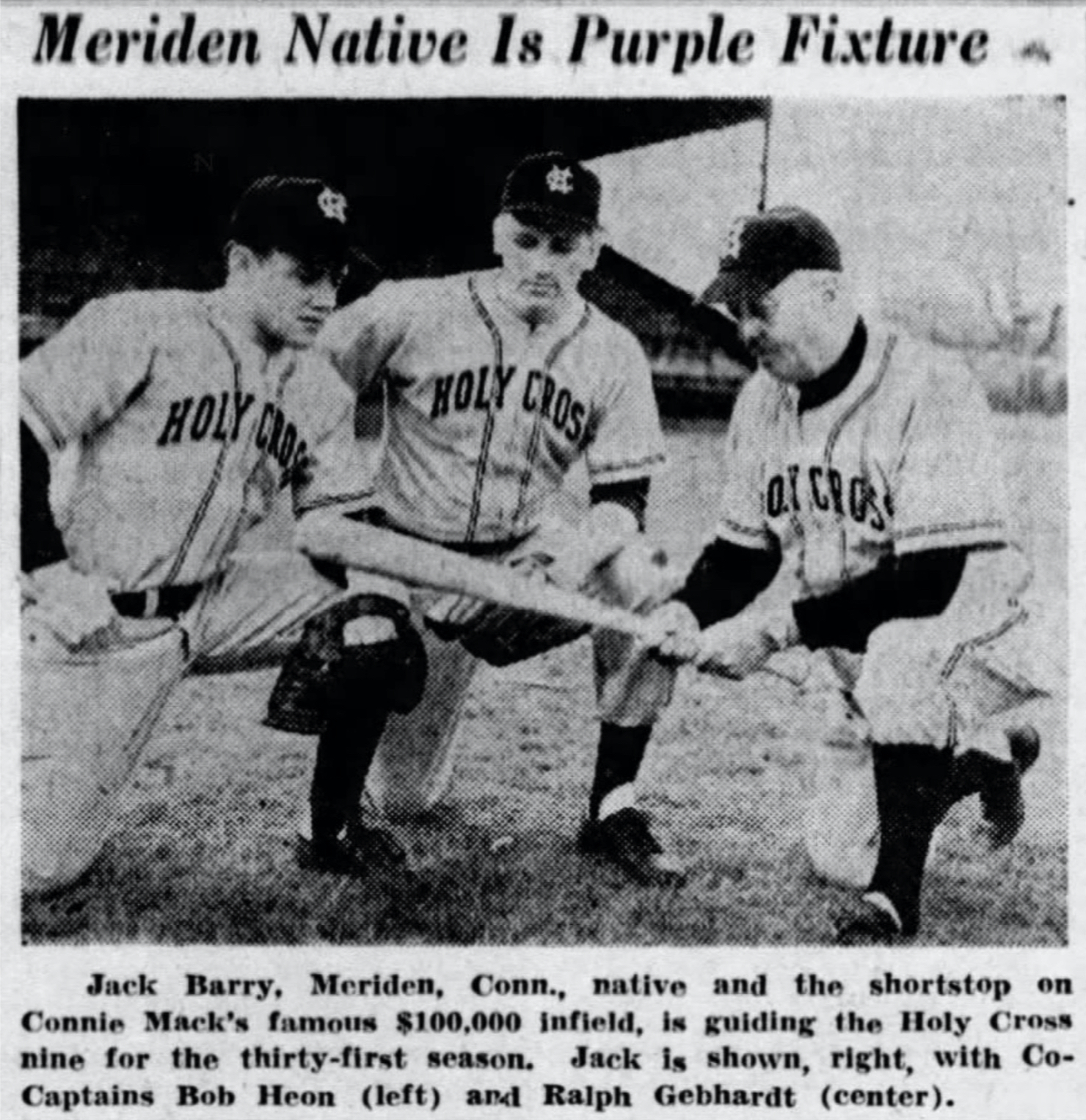 Jack Barry was buried at Sacred Heart Cemetery in Meriden, Connecticut, a few miles away from where he grew up on Grove Street. The City of Meriden and its residents honored his legacy by naming one of their a Little League divisions Jack Barry Little League. The league existed from 1950 until 2020 when it merged with Ed Walsh Little League, named for Ed Walsh, another major leaguer from Meriden. In Worcester, Massachusetts, the Little League program has retained the name Jack Barry Little League to this day.
Sources
Meriden's Jack Barry and the Wild Waves by Michael Griffen on Slideshare.net.
Jack Barry SABR Bio Project entry by Norman Macht.
Various articles found on Newspapers.com.