Long before the Yard Goats roamed Dunkin' Donuts Park, there was a place named Hartford Base Ball Park. Also called Wethersfield Avenue Grounds, the park was constructed in 1896. Hartford's minor league team Manager William "Bald Billy" Barnie led the effort to build the minor league venue. That season, grandstand tickets were 15 cents and Newark finished in first place in the Atlantic League. However, Hartford protested their victory.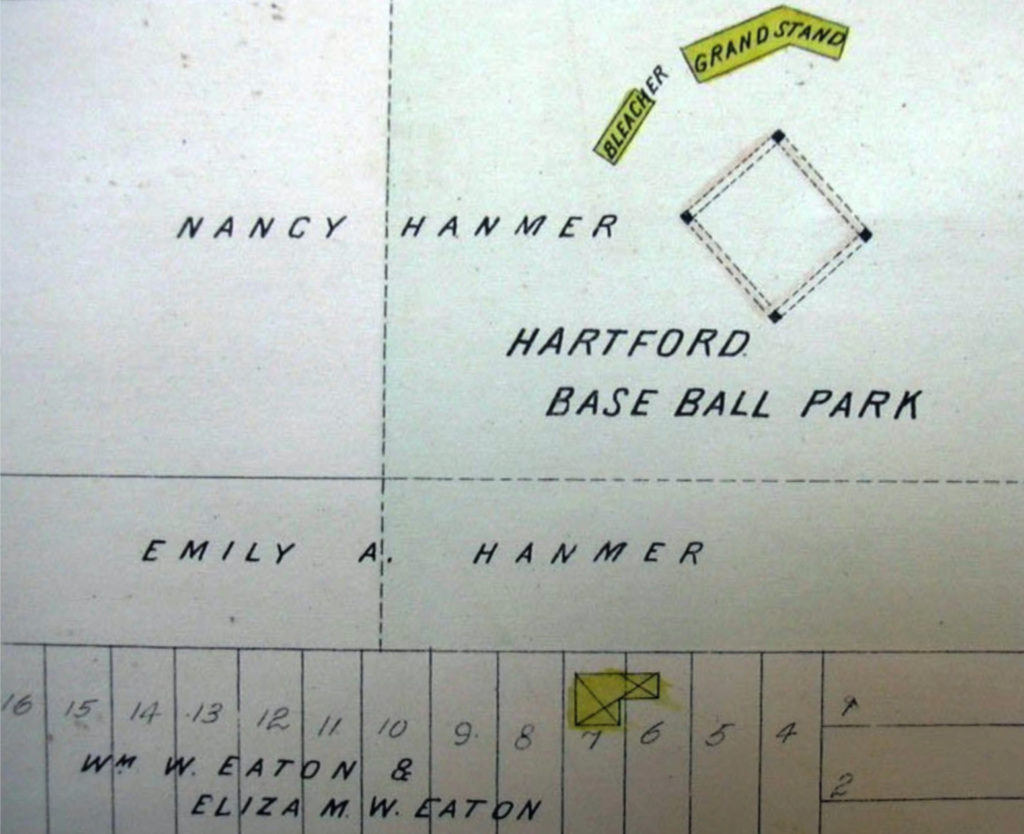 Manager Barnie argued that Newark's record was unfairly inflated due to a dozen extra games played. Newark also used a suspended pitcher named Joseph Frye who had left Hartford mid year. As a result, the 2nd place Hartfords challenged Newark to a 7-game series. Newark declined the invitation but the 3rd place Paterson club accepted and prevailed over Hartford.
By November of 1896, the matter was put to rest by Sam Crane, President of the Atlantic League who declared Newark as champions. Manager Barnie passed away in Hartford in 1900 beloved by local fans. He was buried alongside many other baseball greats in Green-Wood Cemetery, Brooklyn, New York. Hartford finally won a minor league pennant in 1909 at Hartford Base Ball Park.