On November 1, 2018, a new mural commemorating the legendary Pittsburgh Pirates right fielder, Roberto Clemente. was completed at Hartford's Colt Park. Artist, Corey Payne of West Hartford, painted the mural to resemble Clemente's 1968 Topps baseball card. The project was sponsored by RiseUP, a community support and wellness organization who partnered with the Friends of Colt Park and their Roberto Clemente Celebration Committee. As an important figure in Puerto Rican history, the community in Hartford has also named the Colt Park's main softball field after Clemente.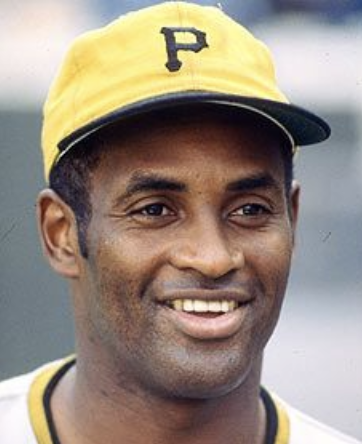 While in Pittsburgh for the entirety of his career, Clemente's baseball career ranks among the best of all time. He was a 5-tool player who dominated his era. In addition to the Most Valuable Player Award, Clemente received 12 Gold Glove Awards, 4 National League batting titles, 12 All-Star Game selections and 2 World Series Championships,. He also achieved the rare feat of recording 3,000 hits. Perhaps the highlight of his career came in 1971, when he earned the World Series MVP Award for his performance against the heavily favored Baltimore Orioles. Clemente batted .414, hit two home runs, and turned in several standout defensive plays to lead the Pirates to one of the most surprising results in World Series history.
There's also the record of Roberto Clemente the humanitarian. It is written in cornerstones of schools, hospitals, and other public buildings, inscribed on monuments and statues, struck on coins, imprinted on collectibles and book covers — it is simply his name, Roberto Clemente — evidence of his impact beyond baseball. Clemente became known for his philanthropy and his fierce pride in his Puerto Rican heritage. He had unusual capacity to bear a much larger identity—not just for Puerto Rico but for all of Latin America. It was a responsibility he embraced with dignity and admirable grace. He saw his career in baseball as a way to help Latin Americans, especially underprivileged Puerto Ricans, make their lives better.
"Always, they said Babe Ruth was the best there was. They said you'd really have to be something to be like Babe Ruth. But Babe Ruth was an American player. What we needed was a Puerto Rican player they could say that about, someone to look up to and try to equal."

– Roberto Clemente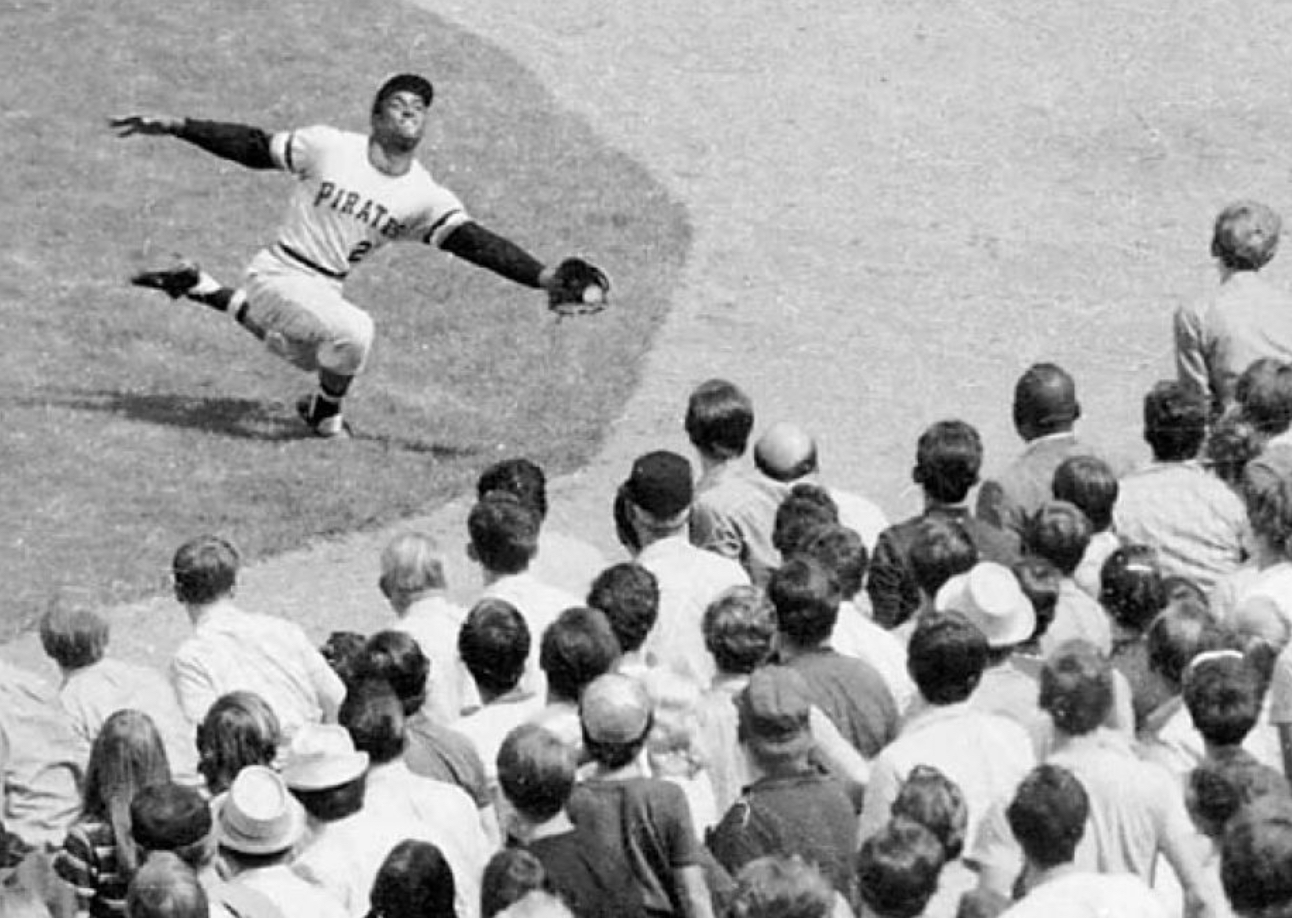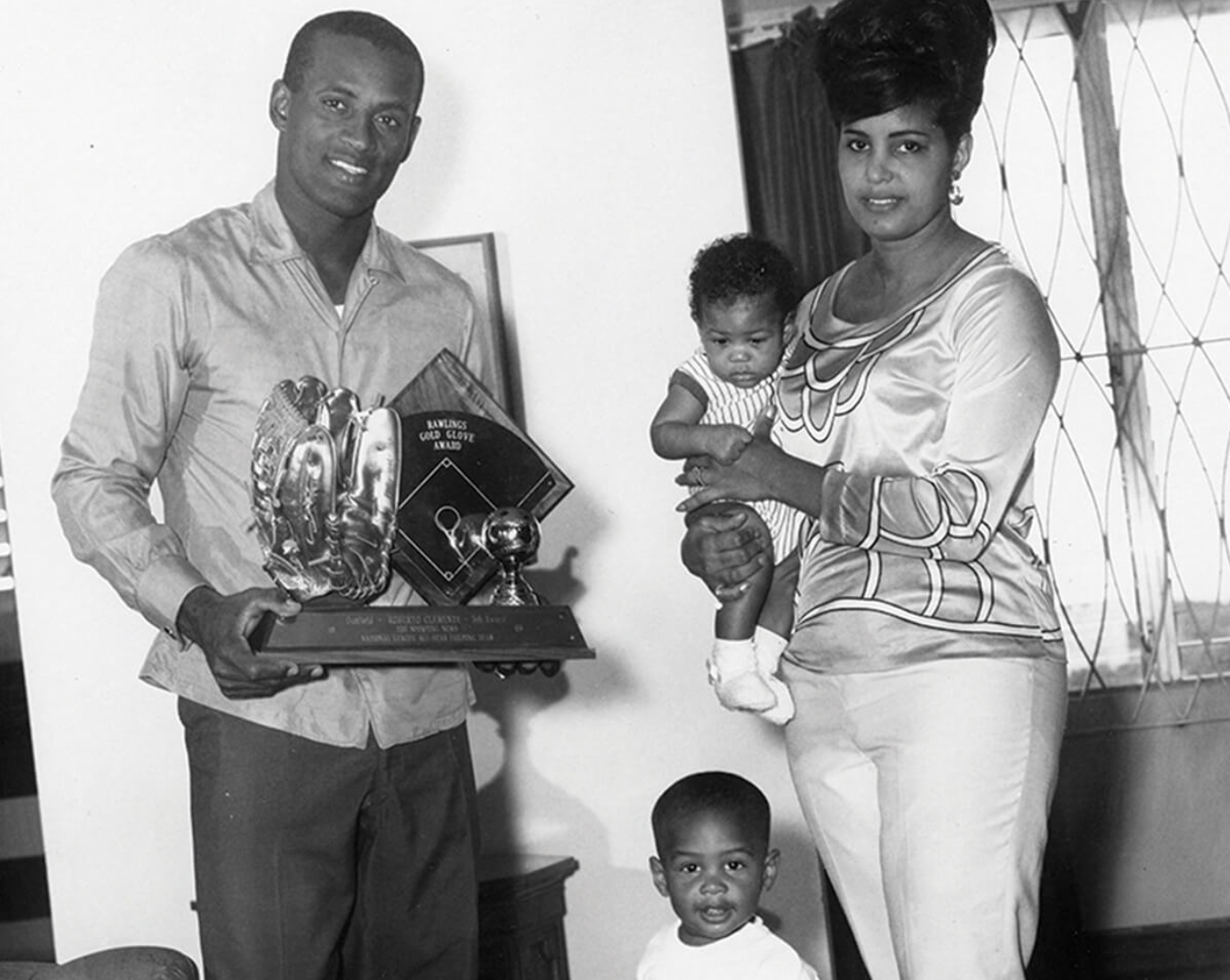 Clemente's philanthropy was not calculated to gain public or private recognition. He simply wanted to help people in need. For some, his generosity was financial; with others he freely shared his chiropractic knowledge — learned as a result of his own back injury in 1954; and for many others, particularly children, Clemente's kindness came as free lessons in the game of baseball. Clemente always cared about children. Despite his busy schedule, he made time to hold baseball clinics for kids, especially for those from low-income families. He dreamed of building a "Sports City" where Puerto Rican youth would have access to baseball facilities, coaching, and teaching. It was another way of working towards a healthier, happier, Puerto Rico.
"Everyone knows I've been struggling all my life. I believe that every human being is equal, but one has to fight hard all the time to maintain that equality."

– Roberto Clemente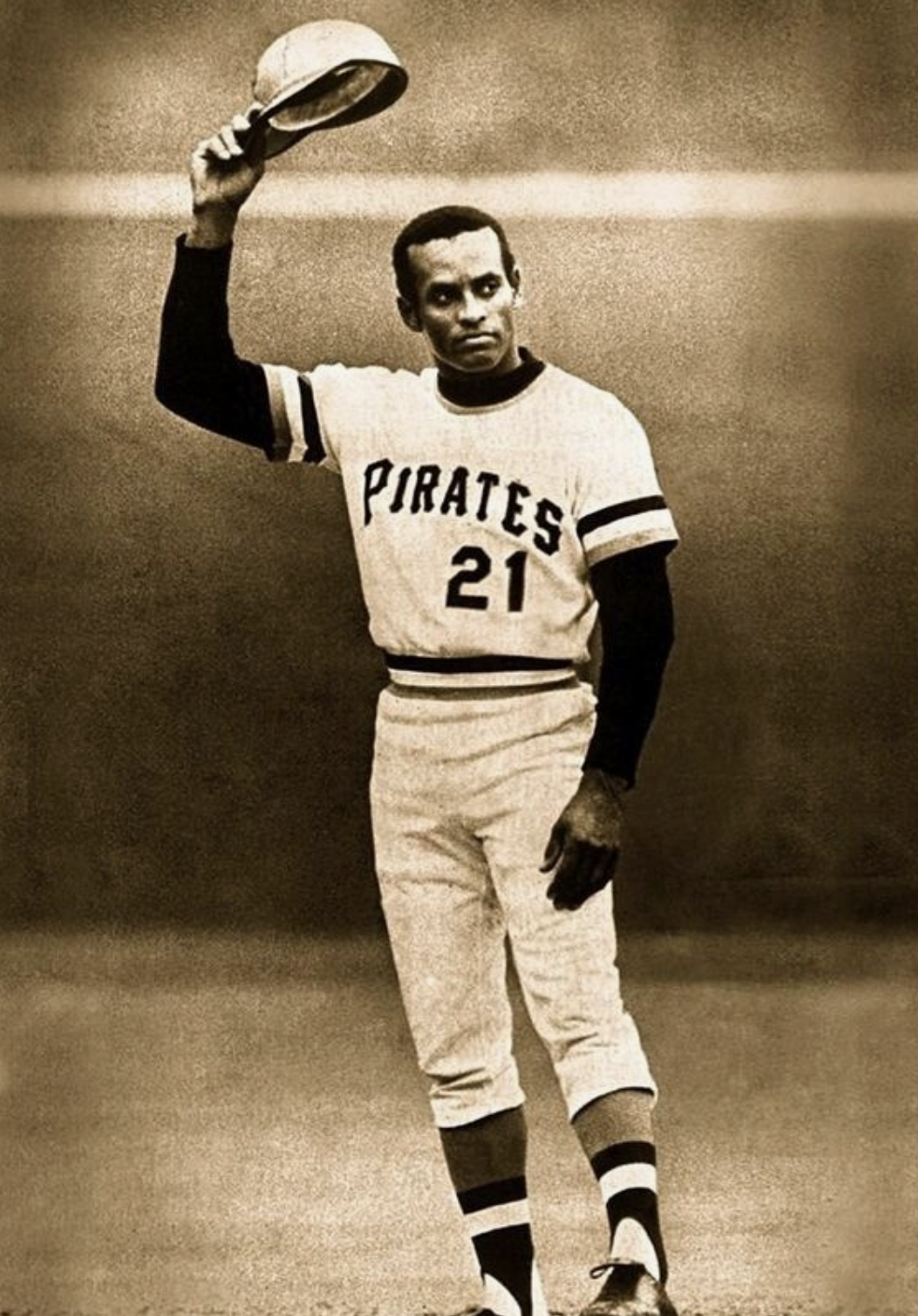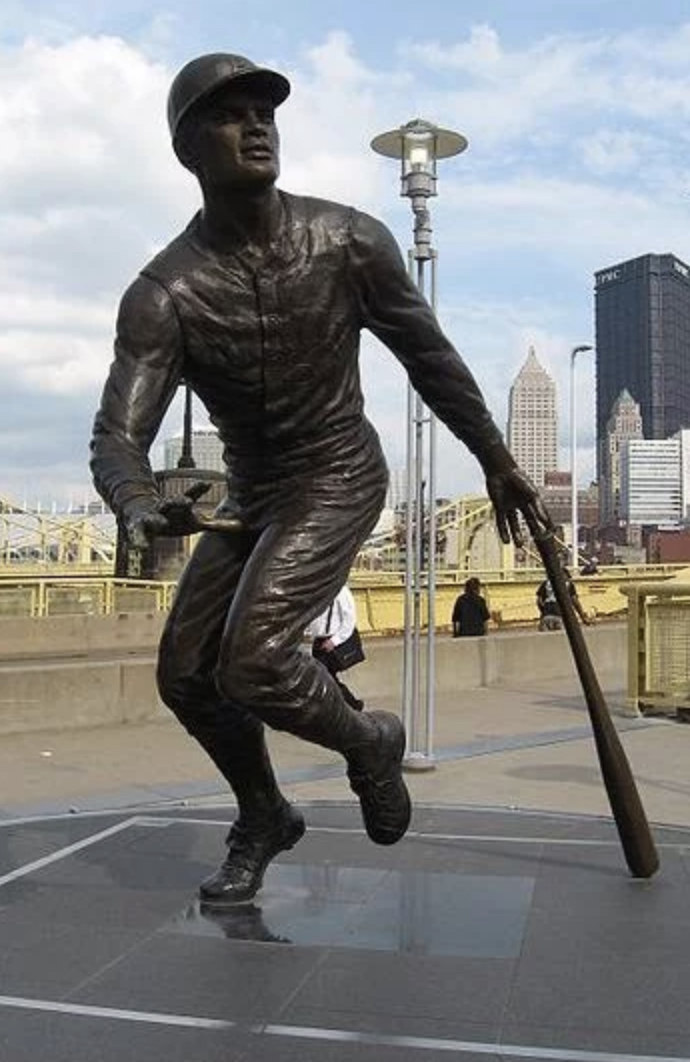 Along with being inducted into the Baseball Hall of Fame in 1973, Clemente earned the following awards from Major League Baseball:
1960 Player of the Month Award
1961 Gold Glove Award, National League Outfielders
1961 Silver Bat Award (Bud Hillerich Award)
1962 Gold Glove Award, National League Outfielders
1963 Gold Glove Award, National League Outfielders
1964 Gold Glove Award, National League Outfielders
1964 Silver Bat Award (Bud Hillerich Award)
1965 Gold Glove Award, National League Outfielders
1965 Silver Bat Award (Bud Hillerich Award)
1966 Gold Glove Award, National League Outfielders
1966 Most Valuable Player Award
1966 Sporting News Player of the Year Award
1967 Gold Glove Award, National League Outfielders
1967 Player of the Month Award
1967 Silver Bat Award (Bud Hillerich Award)
1968 Gold Glove Award, National League Outfielders
1969 Gold Glove Award, National League Outfielders
1969 Player of the Month Award
1970 Gold Glove Award, National League Outfielders
1971 Gold Glove Award, National League Outfielders
1971 The Babe Ruth Award (World Series MVP)
1971 World Series Most Valuable Player Award
1972 Gold Glove Award, National League Outfielders
2002 Frank Slocum Big B.A.T. Award
2003 Presidential Medal of Freedom
2006 Commissioner's Historic Achievement Award