Manchester, Connecticut's Bill Masse was a baseball careerist, an Olympic gold medalist and a minor league insider. He spent 9 seasons in the minors as an outfielder, 13 years as a coach, another 13 years as a scout and one year in a Hollywood movie. Masse's story began at East Catholic High School in Manchester, CT, where he won a State Championship in 1983. The following year, he led the Eagles to a conference title and was selected to the Class-L All-Star Team.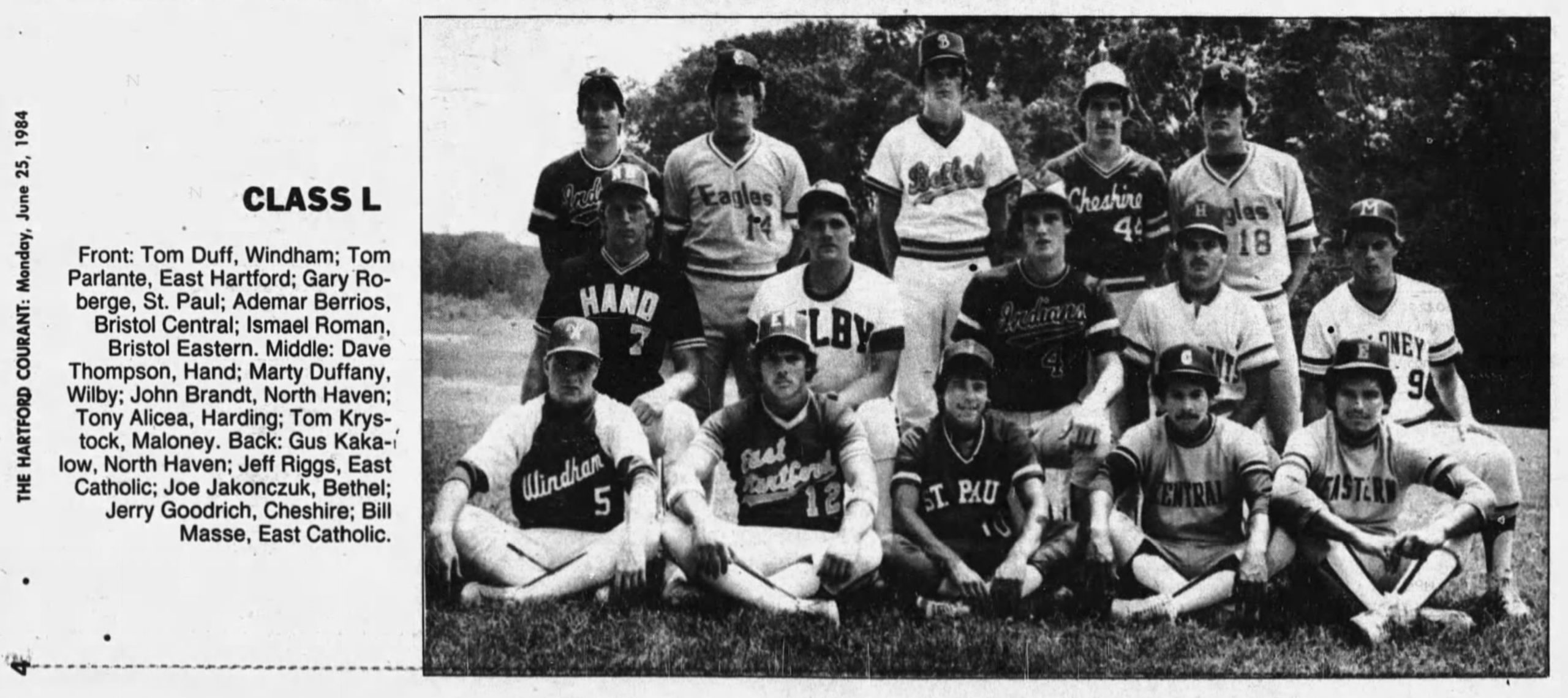 After an impressive tenure with Manchester's American Legion Post 102, Masse joined the Greater Hartford Twilight Baseball League. In the summer of 1984, he was a rookie in the Moriarty Brothers lineup and won the Season Title and Playoff Championship. Masse went 10 for 13 at the plate with 12 runs to secure the Playoff MVP. He matriculated to Davidson College in Davidson, North Carolina, and made instant waves in his freshman year as a leadoff center fielder.

In 1985, Masse snatched the Southern Conference batting title with a .430 batting average. He tied Davidson's single-season home run record (10) and set the school record for stolen bases (28). The 19 year old Masse earned All-Conference laurels and the SoCon Freshman Player of the Year Award. Masse achieved another All-Conference season in 1987 at Davidson and was honored as an American Baseball Coaches Association All-American.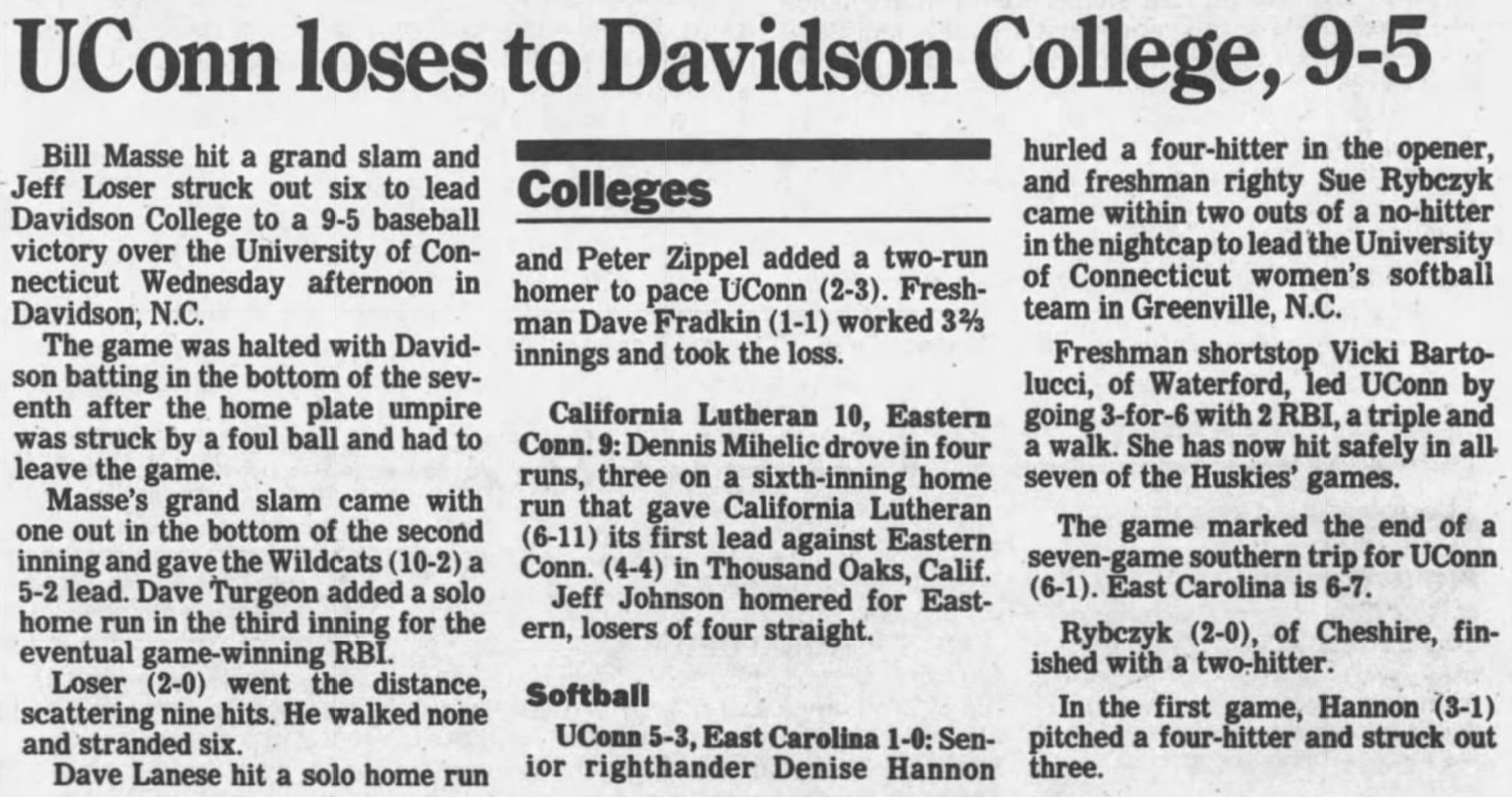 Throughout his college years Masse spent summers aboard the Cotuit Kettleers of the Cape Cod Baseball League. He performed exceptionally, earning two Cape League All-Star nods (1985 and 1987). Masse was selected by the Chicago Cubs in the 12th round of the 1987 MLB Draft, but he pursued a dream to compete in the Olympics. Team USA Baseball recruited Masse for the Intercontinental Cup of 1987 and he mashed a .317 batting average with 3 long balls. Along with teammates, Robin Ventura, Tino Martinez and Charles Nagy, Masse won the silver medal.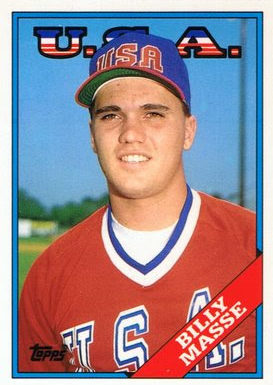 Soon thereafter, Masse transferred to Wake Forest University to play for his Cape League coach, George Greer. Masse batted .422 for the Demon Deacons in his senior year. He wrapped 24 homers with 77 RBI, 83 runs and 35 steals in 58 games. Masse was sixth in NCAA Division-I in total bases (197) and named a 1st Team All-American. At the 1988 MLB Draft, the New York Yankees picked him in the 7th round, however Masse decided to forgo professional baseball once again, in favor of international competition.
Though he was offered a roster spot in Double-A, Masse choose to reappear on Team USA. As the regular right fielder, he hit .200 and scored 11 runs in 11 games at the 1988 Baseball World Cup in which Team USA finished runner-up to Cuba. A few weeks later, Team USA seized first place at 1988 Olympics in Seoul, South Korea, wherein Masse had a .314 batting average. To this day, he remains the only person from Manchester, Connecticut, to win an Olympic gold medal.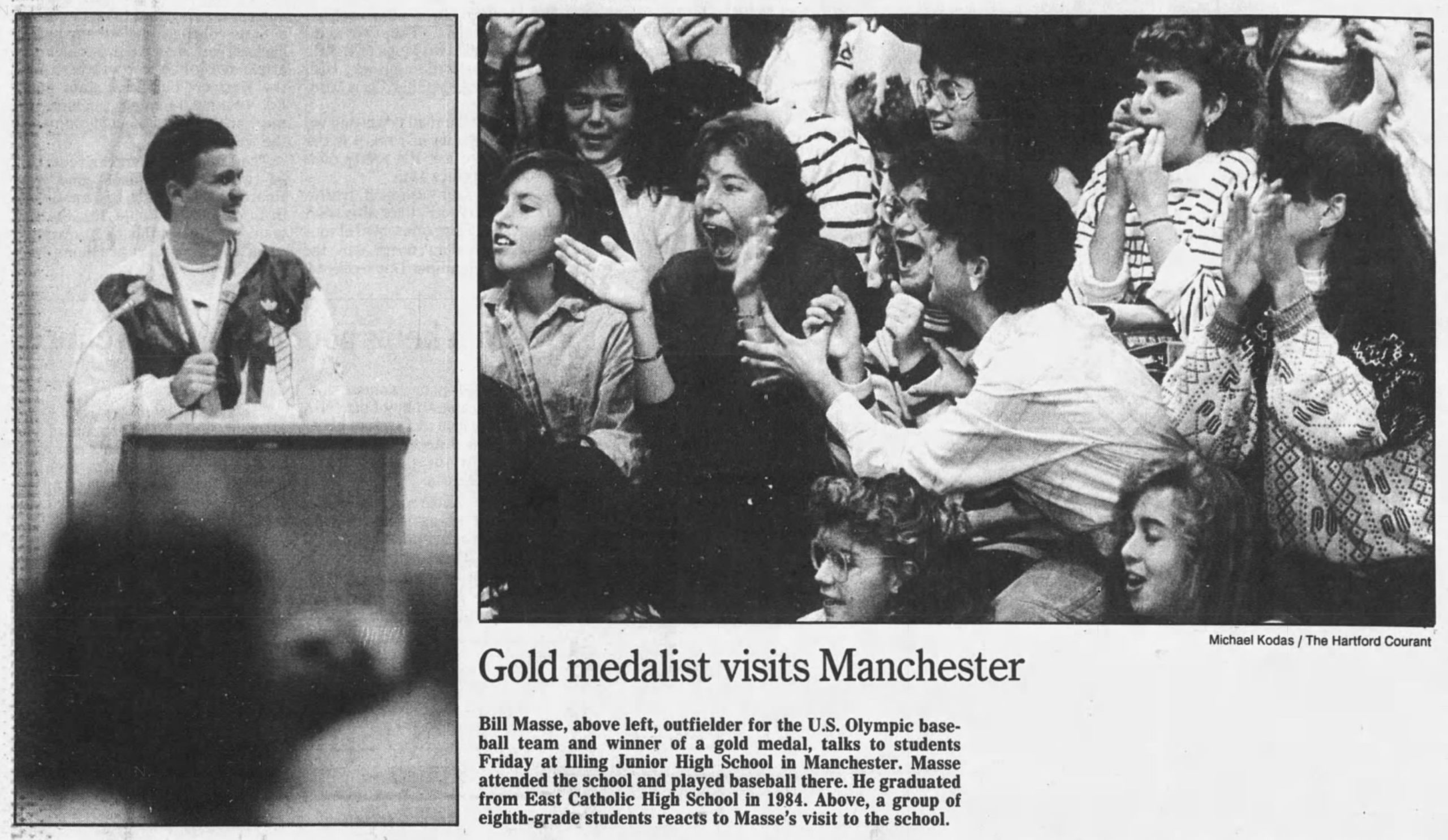 In 1989, Masse finally reported to the minor leagues with the New Yankees organization. He was assigned to the Prince William Cannons along with his high school teammate, Larry Stanford. Masse batted .239 for the Cannons with a league-high 89 walks. After splitting the 1990 season between Fort Lauderdale and Albany, he served a full season with Albany in 1991. That year, he deposited a .295 batting average and led the Eastern League in on base percentage.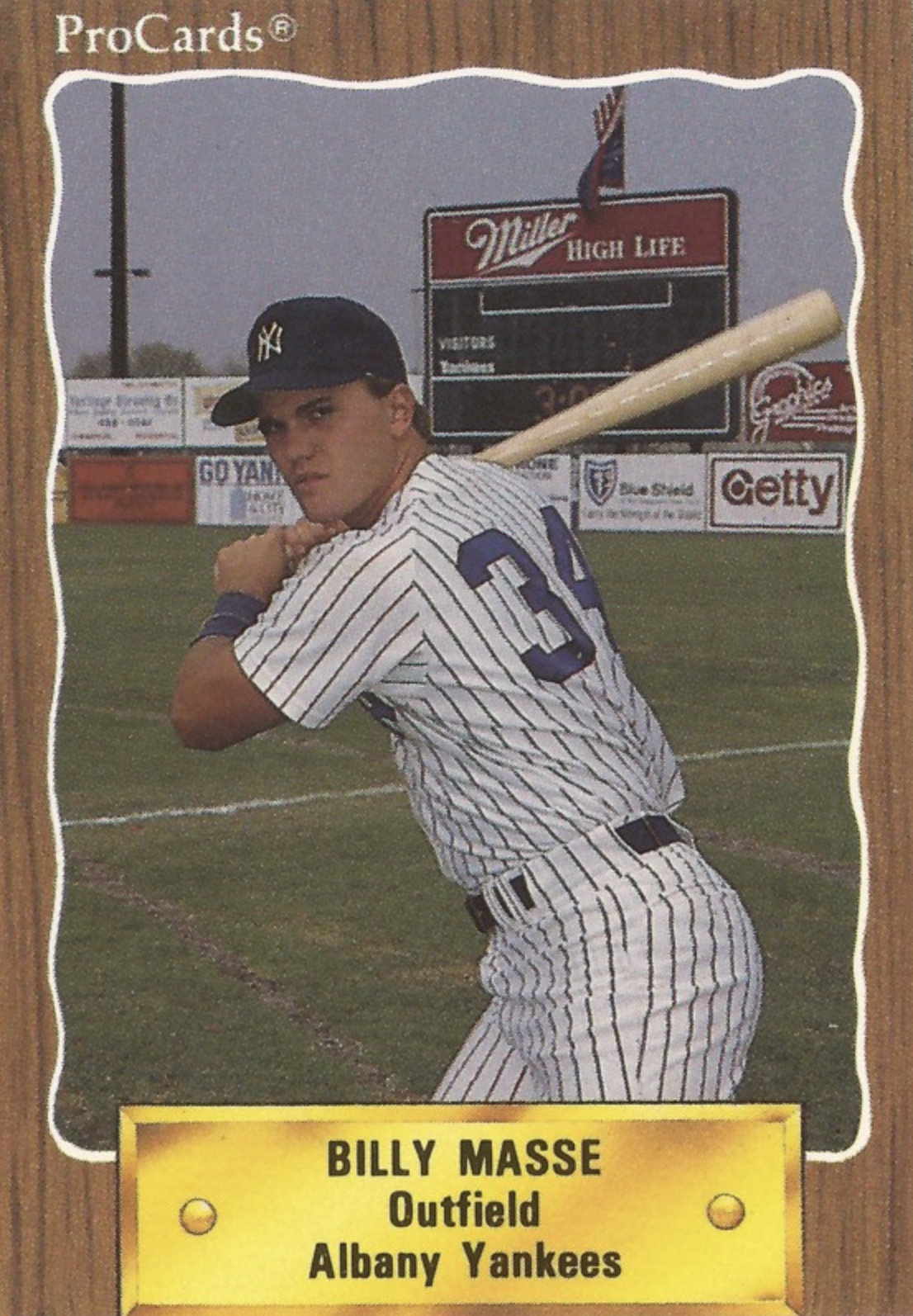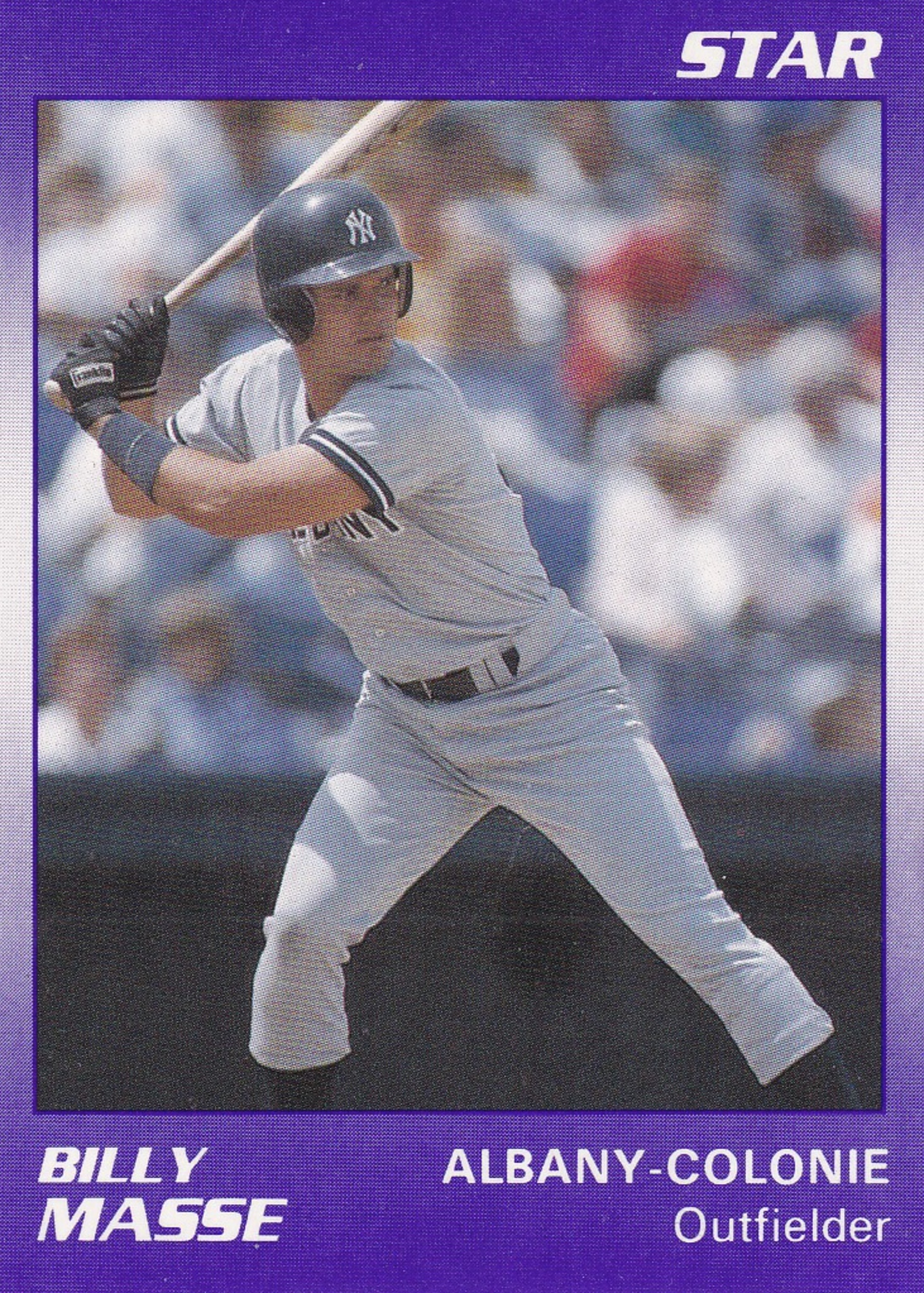 Masse eventually earned a promotion to the Triple-A Columbus Clippers in 1993. He swatted new career-highs: a .316 batting average, 81 runs scored, 91 RBI, 19 home runs, 17 stolen bases and a league-high, 82 walks. He finished fourth in the International League in batting average and second to Jim Thome in on base percentage. Masse was named an All-Star and bestowed with Player of the Year among Yankees farmhands.
"I feel like I deserve to go up because I've proved myself all year. I feel like I could go up there and perform if I could just get my chance."

Bill Masse, Hartford Courant, 1993.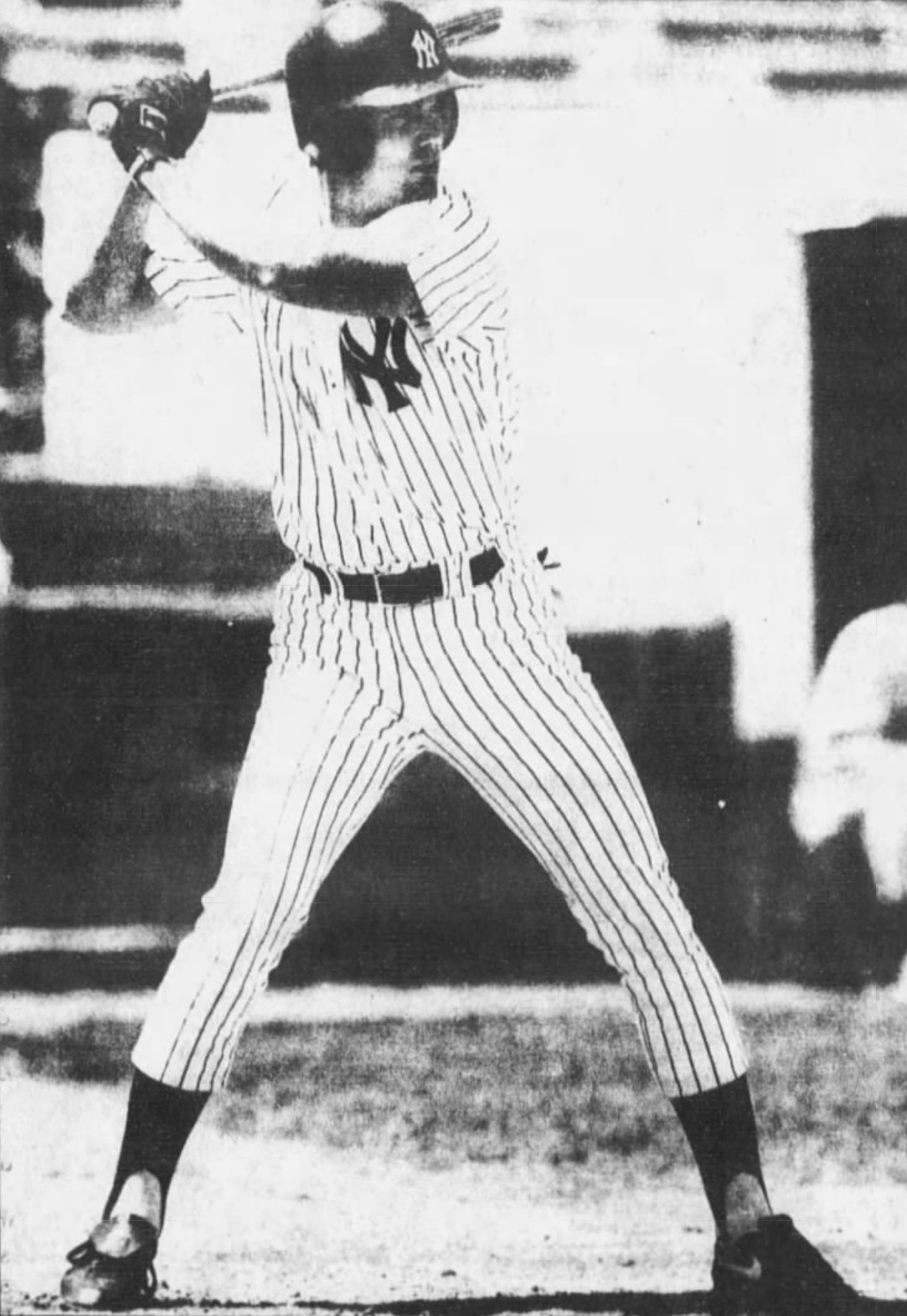 Though he would never reach the majors, Masse competed alongside several legendary Yankees including Derek Jeter and Mariano Rivera. After a taste of the big leagues during Spring Training, Buck Showalter cut Masse from New York's 40-man roster. In 1995, the Yankees released him after 47 games with Columbus. The following year, the Boston Red Sox signed Masse to a minor league contract, though back problems prevented him from continuing.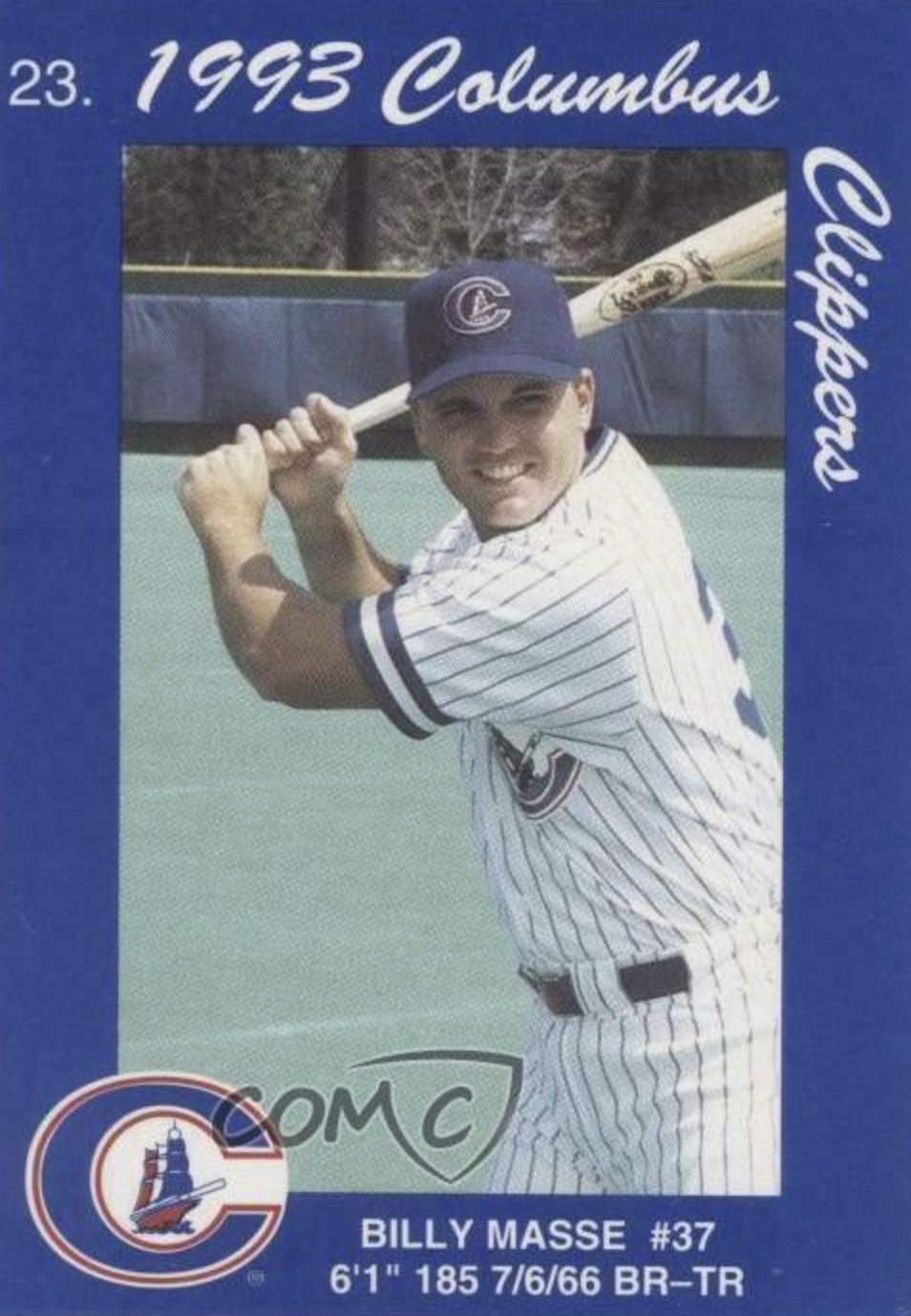 In 1998, Masse was cast as the character of Mike Robinson in Kevin Costner's "For the Love of the Game." Then he pivoted to coaching and became an assistant coach at his alma mater, Wake Forest. Masse spent four years in the Montreal Expos system working his way up from hitting coach to manager. The New York Yankees organization welcomed him back as hitting coach of the Tampa Yankees in 2001. He managed the Greensboro Bats in 2002 in Greensboro, North Carolina.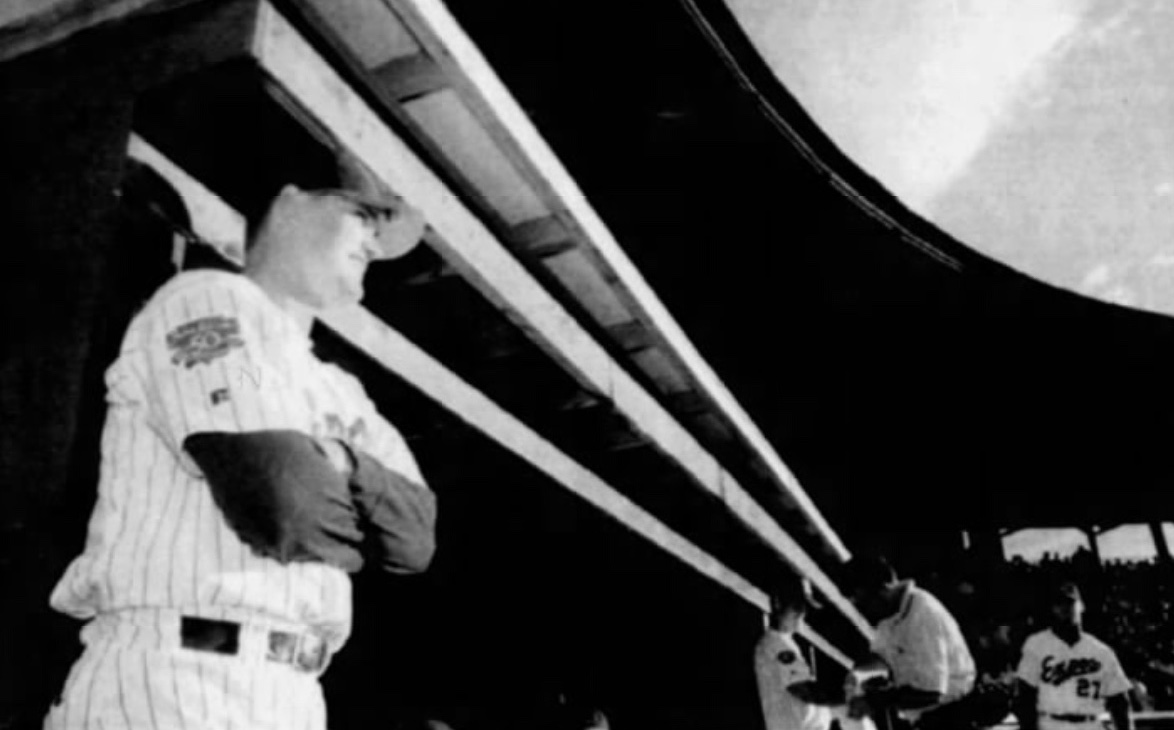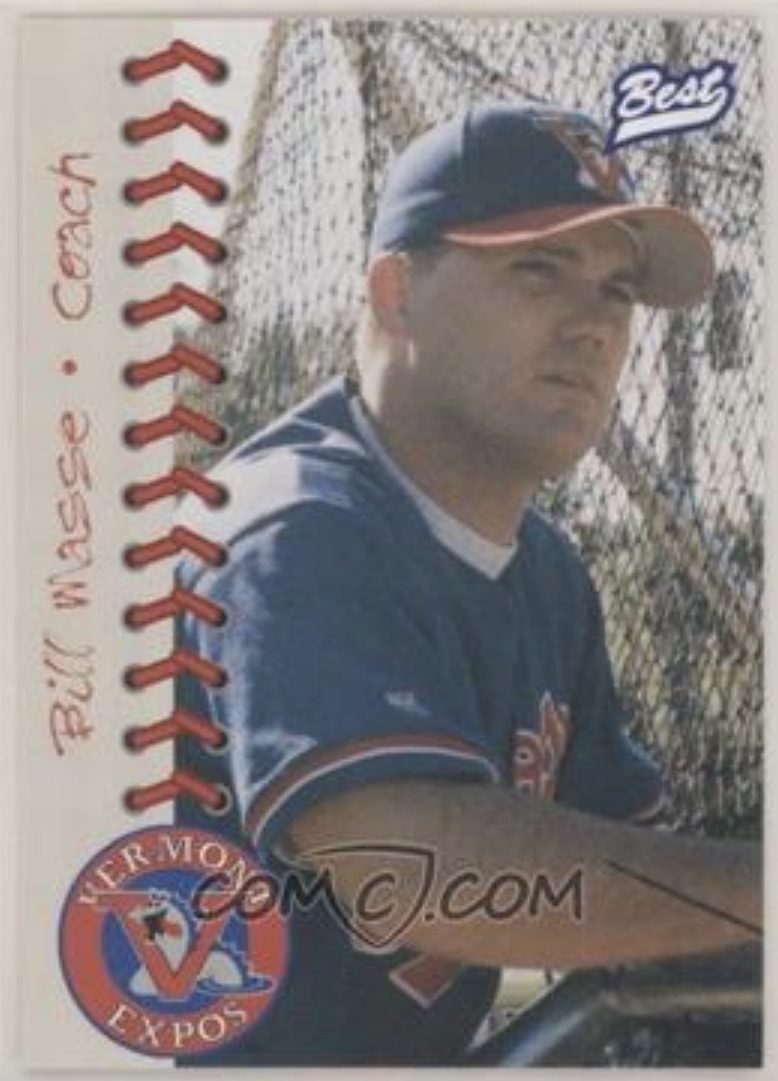 In 2003, Masse went back to manage the Tampa Yankees and stayed in that position until the end of 2004. Then he was promoted to manager of the Trenton Thunder in 2005. Next, he managed the New Hampshire Fisher Cats in 2007 and then the San Antonio Missions in 2008. MLB All-Stars such as Brandon Phillips, Cliff Lee, Robinson Cano and Melky Cabrera developed in the minors under Masse's watch.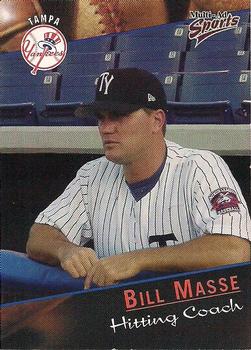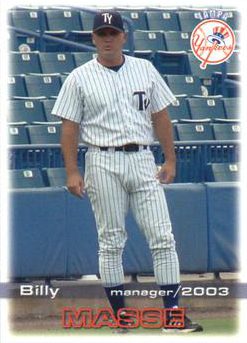 "I turned over a TV, a microwave, a coffee pot. It cost me a little bit of money. It was not a pretty sight. It was ugly. But it worked."

Bill Masse recalls a successful clubhouse tactic in 2007.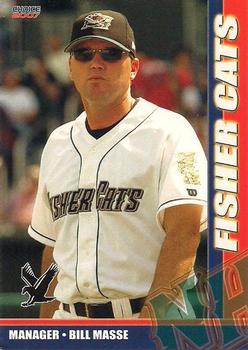 In 2009, Masse concluded his on-field career as hitting coach for the Double-A Binghamton Mets and the Triple-A Buffalo Bisons. He pursued a new role as a scout for the Seattle Mariners. From 2011 to 2013, he was Seattle's Eastern Supervisor of Pro Scouting. Around this time, Masse owned a training facility in Hartford, Connecticut, once known as Baseball City. When Derek Jeter became President of the Miami Marlins in 2017, Masse sold his business and accepted a new scouting role from his former teammate, Jeter.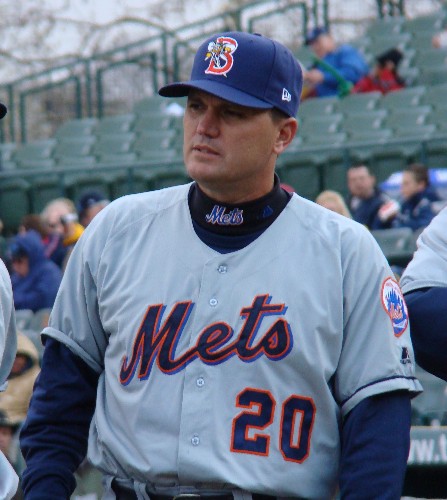 Former Hartford Courant sports editor, Ed Yost, once ranked Bill Masse among the ten best male athletes from Manchester. Masse's spectacular baseball career garnered him an induction into the Manchester Sports Hall of Fame. His family resides in Manchester. His sons, Easton and Rowan Masse, play baseball and hockey at Westminster School in Simsbury, CT. Bill Masse continues to work as a scout for the Miami Marlins.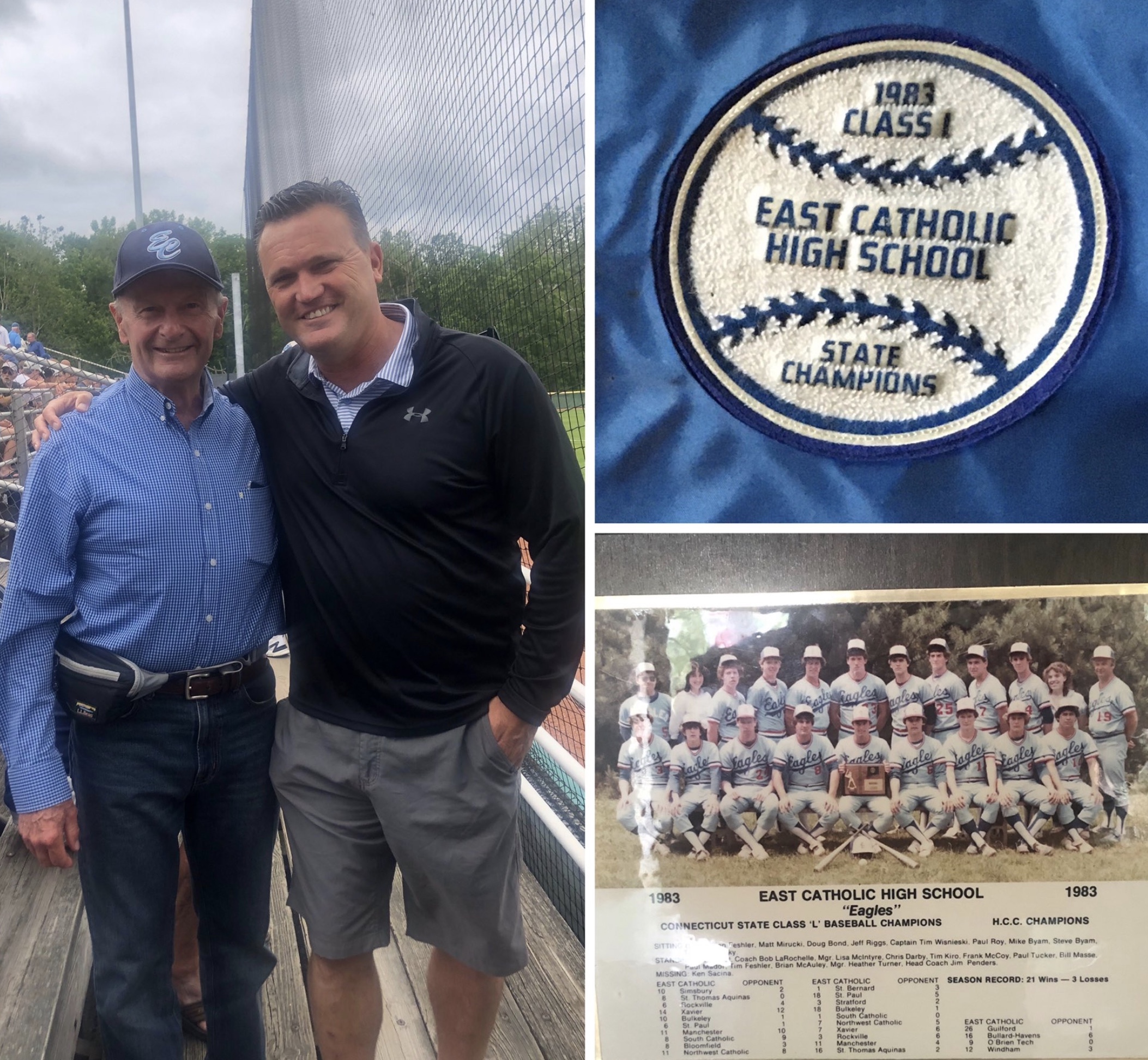 Sources
Bill Masse player profile on Baseball-Reference.com
Hartford Courant database on Newspapers.com