When Connie Mack left his hometown of East Brookfield, Massachussetts, to embark on a baseball career, his journey began in Connecticut. The journey would eventually take Cornelius Alexander Mack, born Cornelius Alexander McGillicuddy, to the Hall of Fame. He won five World Series and nine American League pennants with the Philadelphia Athletics and earned a plaque in Cooperstown in 1937, the same year as Nap Lajoie, John McGraw, Tris Speaker, George Wright and Cy Young. Nobody has approached his managerial record of 53 seasons.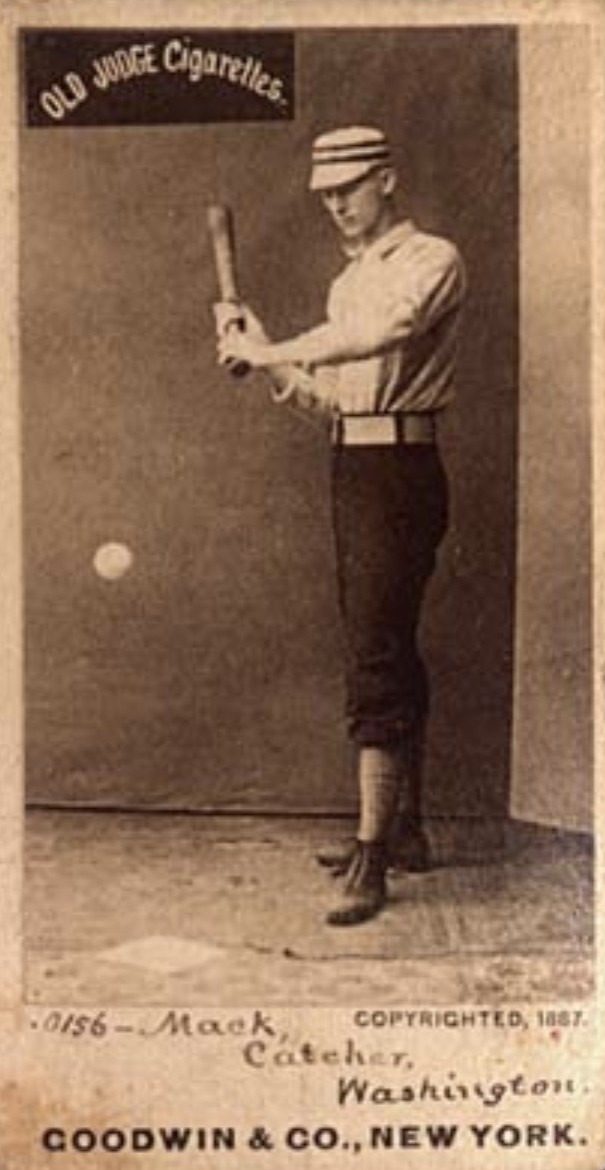 Mack's first baseball stop was Meriden in 1884. He caught for a semi-pro team in the Connecticut State League for $90 a month and was so beloved by fans that he was presented with a gold watch at the end of the season. In 1885, he joined Hartford of the merged Connecticut State League and Southern New England League. He played two seasons in Hartford as the team became a member of the Eastern League.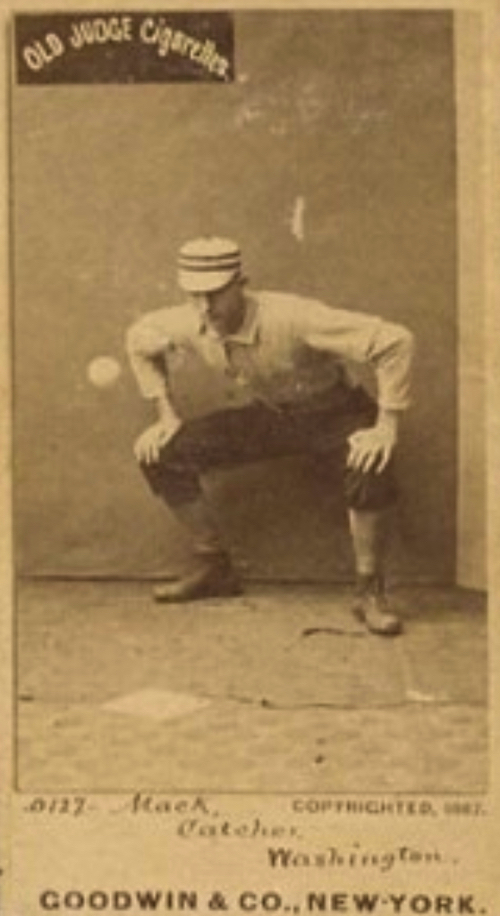 Mack hit .251 for Hartford in 1886. Teaming with pitcher Frank Gilmore to form the "bone battery" — both were tall and lanky — Mack, 6 feet 1, 150 pounds, was known for his defense. But when the Washington Nationals attempted to sign Gilmore at the end of the 1886 season, the pitcher insisted they also sign Mack.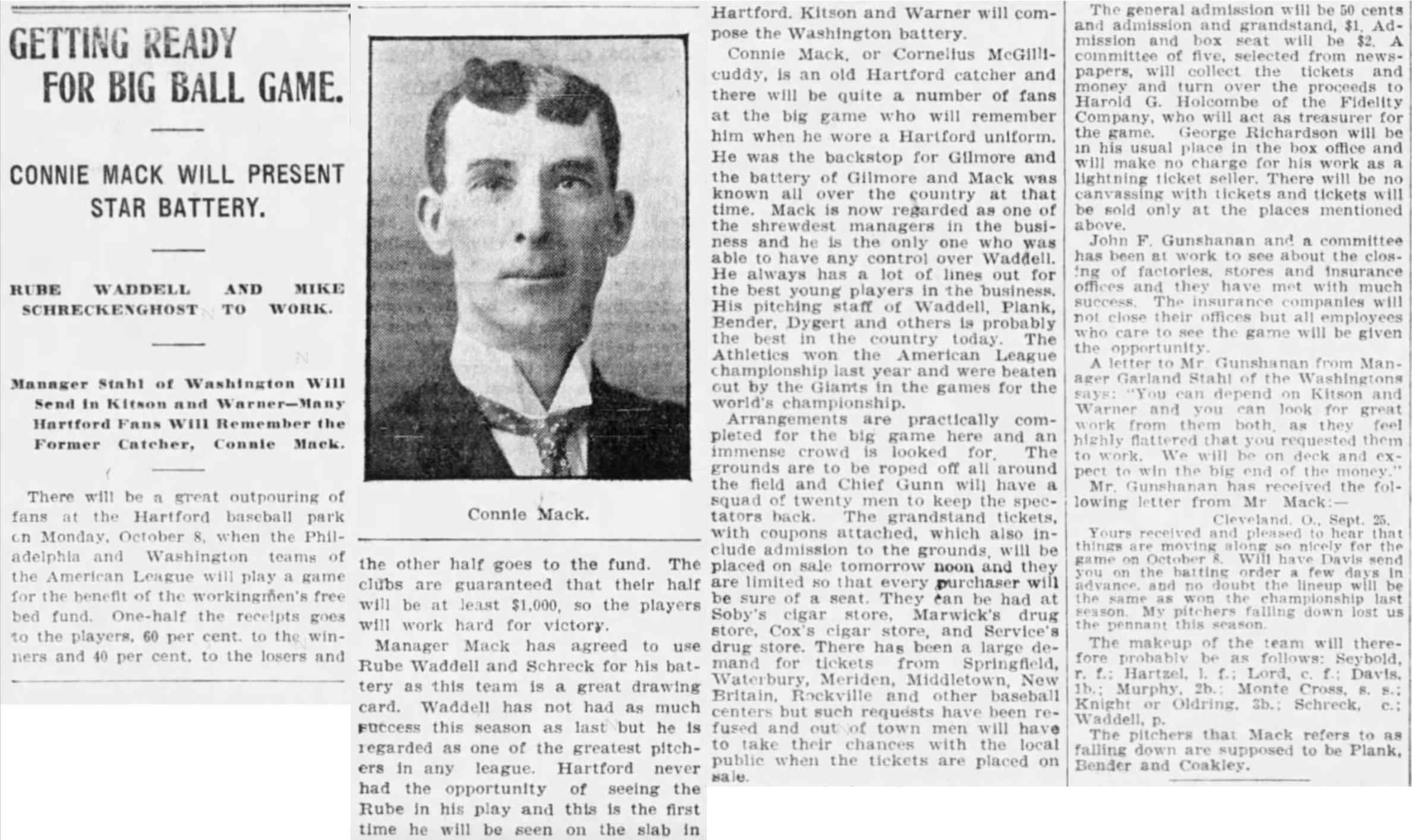 So they did. Mack played three seasons in Washington and 11 in the major leagues, including three seasons as the Pirates' player-manager. He became manager of the Philadelphia Athletics in 1901 and retired after the 1950 season. He won 3,731 games and managed 7,755, both major league records.
How was Mack remembered in Hartford? In an August 3, 1930, Hartford Courant story about baseball's early days in the city, former local semi-pro player and National League umpire John Jackson Brady reminisced about Mack, who had won four World Series titles and would win his fifth in 1930.
"Connie was one good fellow," Brady said enthusiastically, as described by The Courant. "He was one of the most conscientious ballplayers I've ever seen. Sometimes his hands would be so sore that every catch nearly killed him, but he was right in there playing every day with hand plastered up in some manner. He never shirked."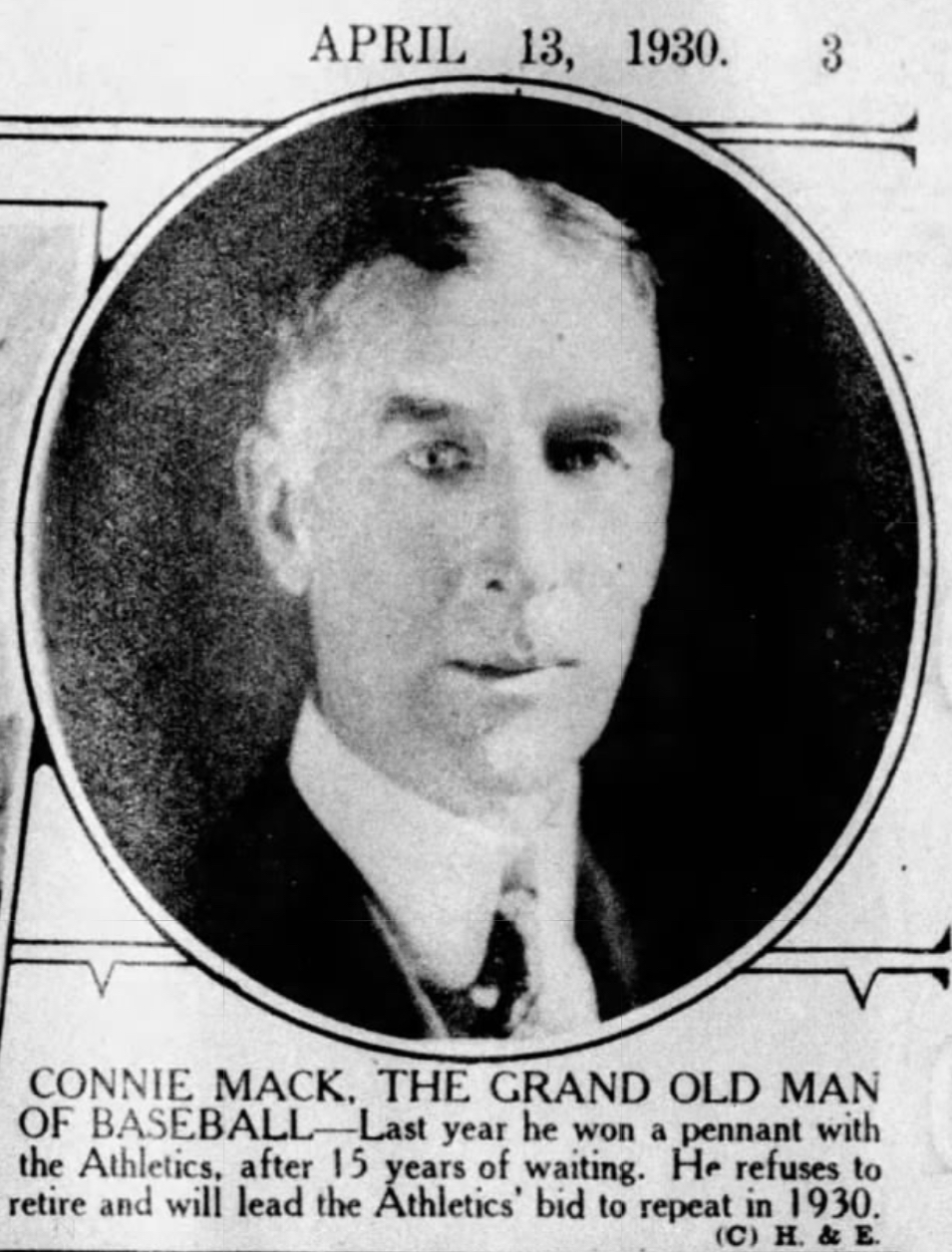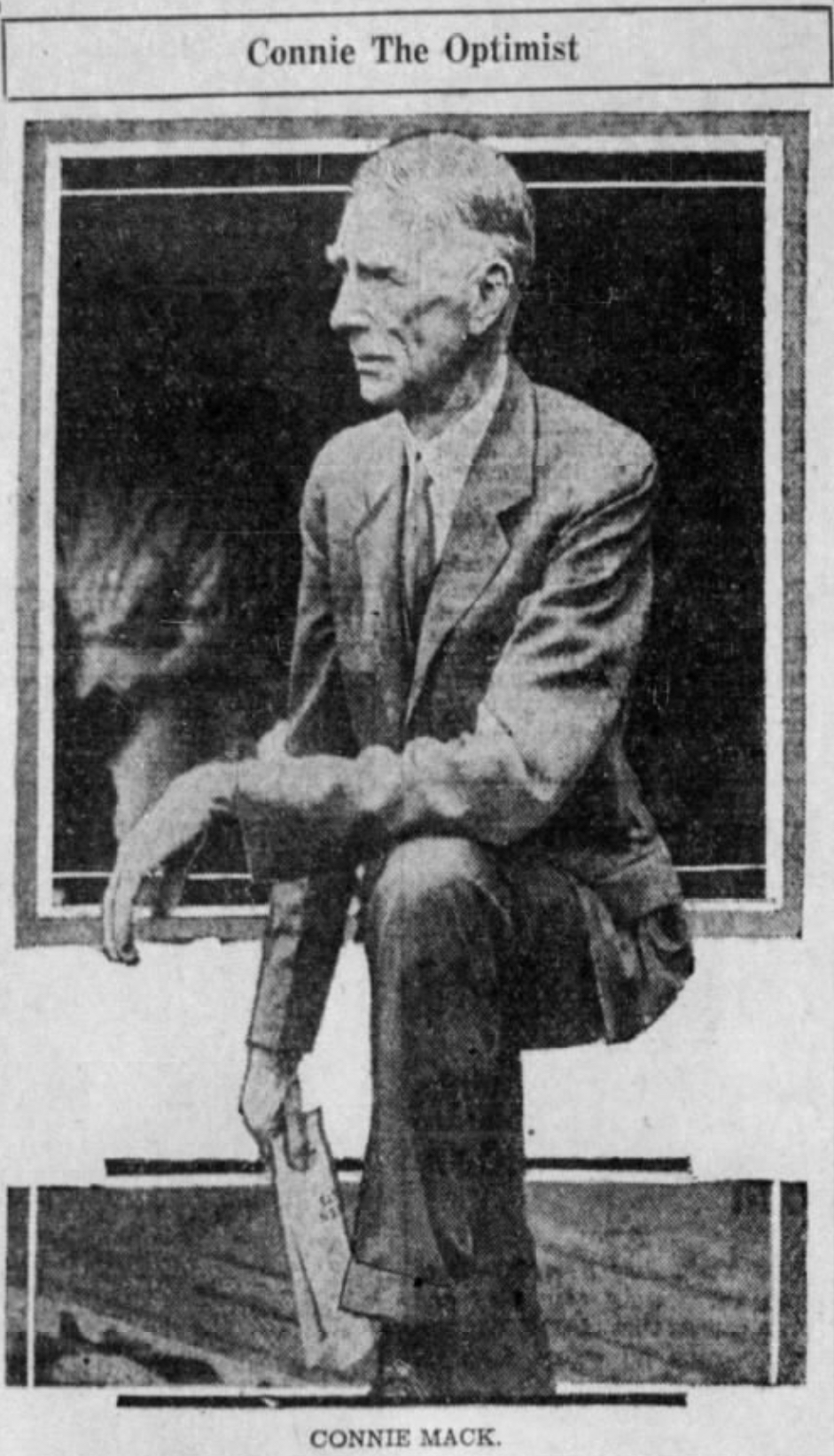 Brady, who ran the Hartford-based Brady Brothers Bottling Works and was well-known in the city, described Mack's difficulty throwing to second base during his early years in Connecticut.
"It was both weak and inaccurate," said Brady, who died in 1937. "But being a serious fellow, he set out to overcome the weakness. Every morning for more than month he went to the ballpark alone and practiced his throw. Soon he had it perfect, although there was slight curve in the throw. It would start to the right of second base, but when the baseman caught it, it was right on the bag."
Brady was a National League umpire in 1887, but he worked the Connecticut circuit when Mack was playing.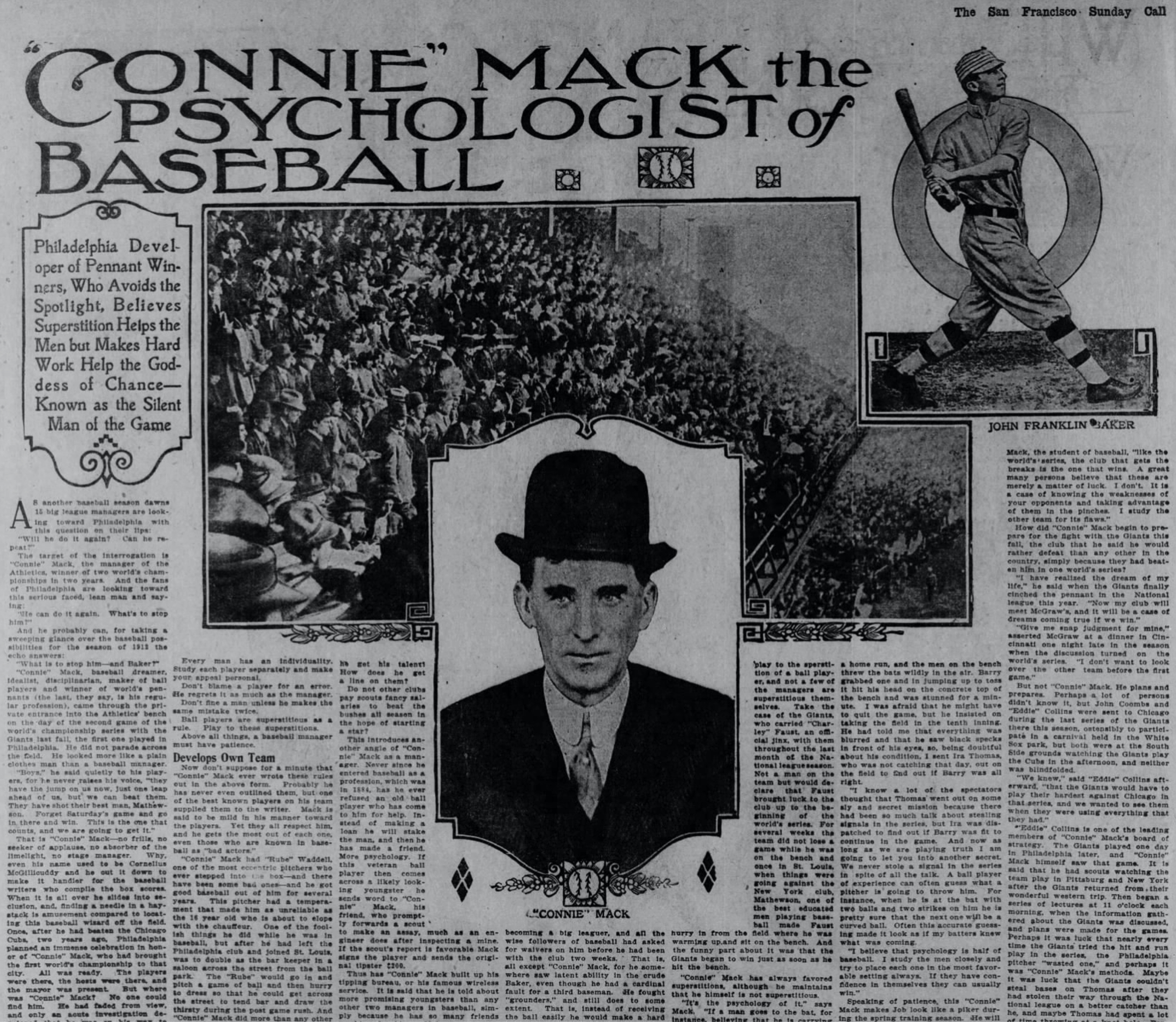 "Mack was a peppy catcher," Brady said. "I didn't feel any too comfortable when I was umpiring in front of him. There was but one umpire in those days, you know, and he stood in back of the pitcher. Every time I called a ball, Mack would give me a dirty look. He wouldn't say a word, just a dirty look."
Mack would return to Hartford with his Athletics for an exhibition game against the Senators. Gilmore was living in Hartford and his health was failing, so Mack arranged the game to raise money for his old teammate. When Gilmore died in 1929, Mack sent $500 to his widow.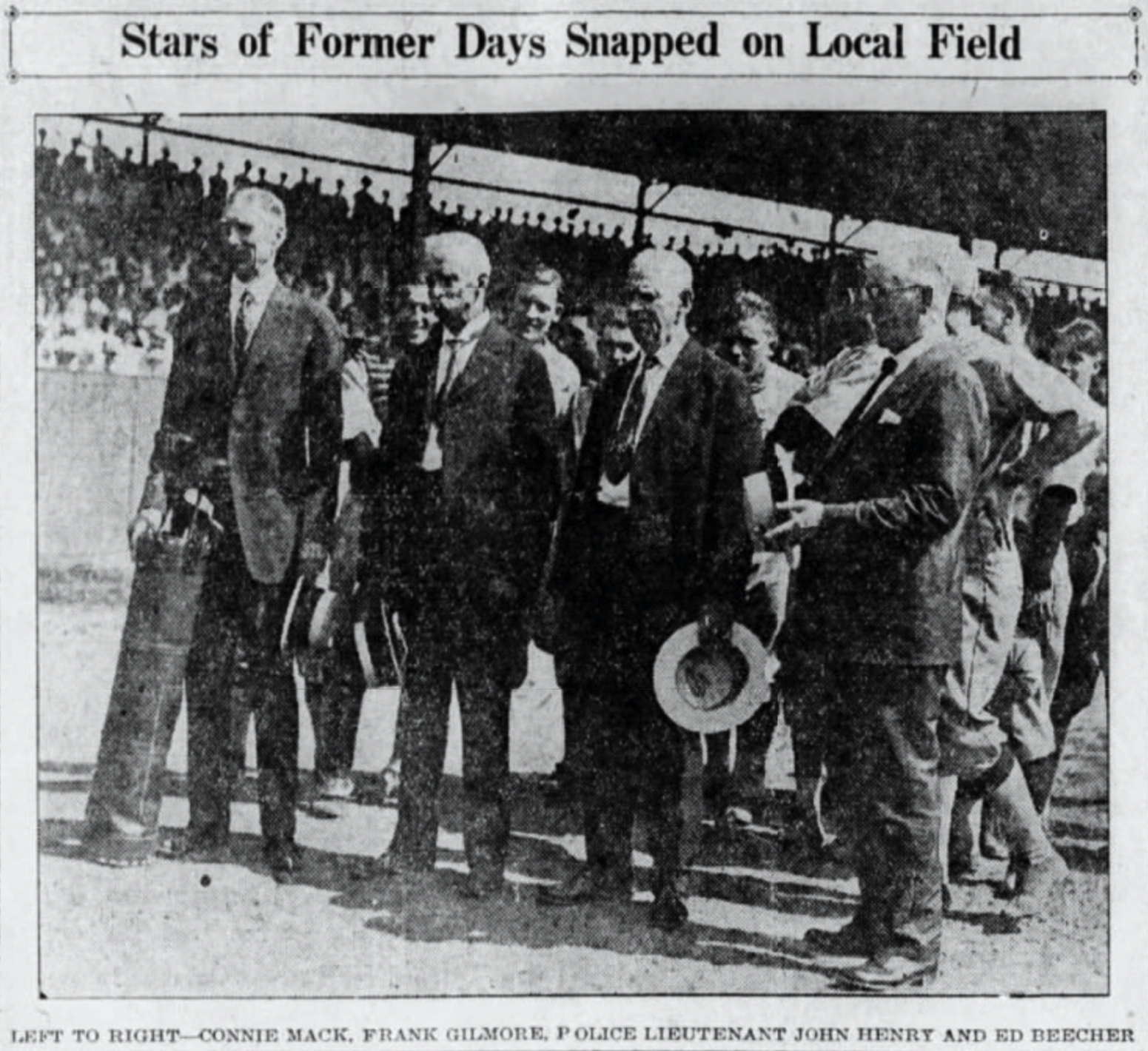 In 1940, Mack returned to Meriden for a celebration to commemorate the anniversary of his first season. He also came to New Haven to receive a Gold Key from the Connecticut Sportswriters Alliance in 1940. And in 1951 — five years before his death — Mack came to Hartford once again for a dinner honoring former Boston Braves president Bob Quinn. Mack, according to Courant sports editor Bill Lee, Mack "went to Bulkeley Stadium and sat through the entire Eastern League game between Hartford and Williamsport."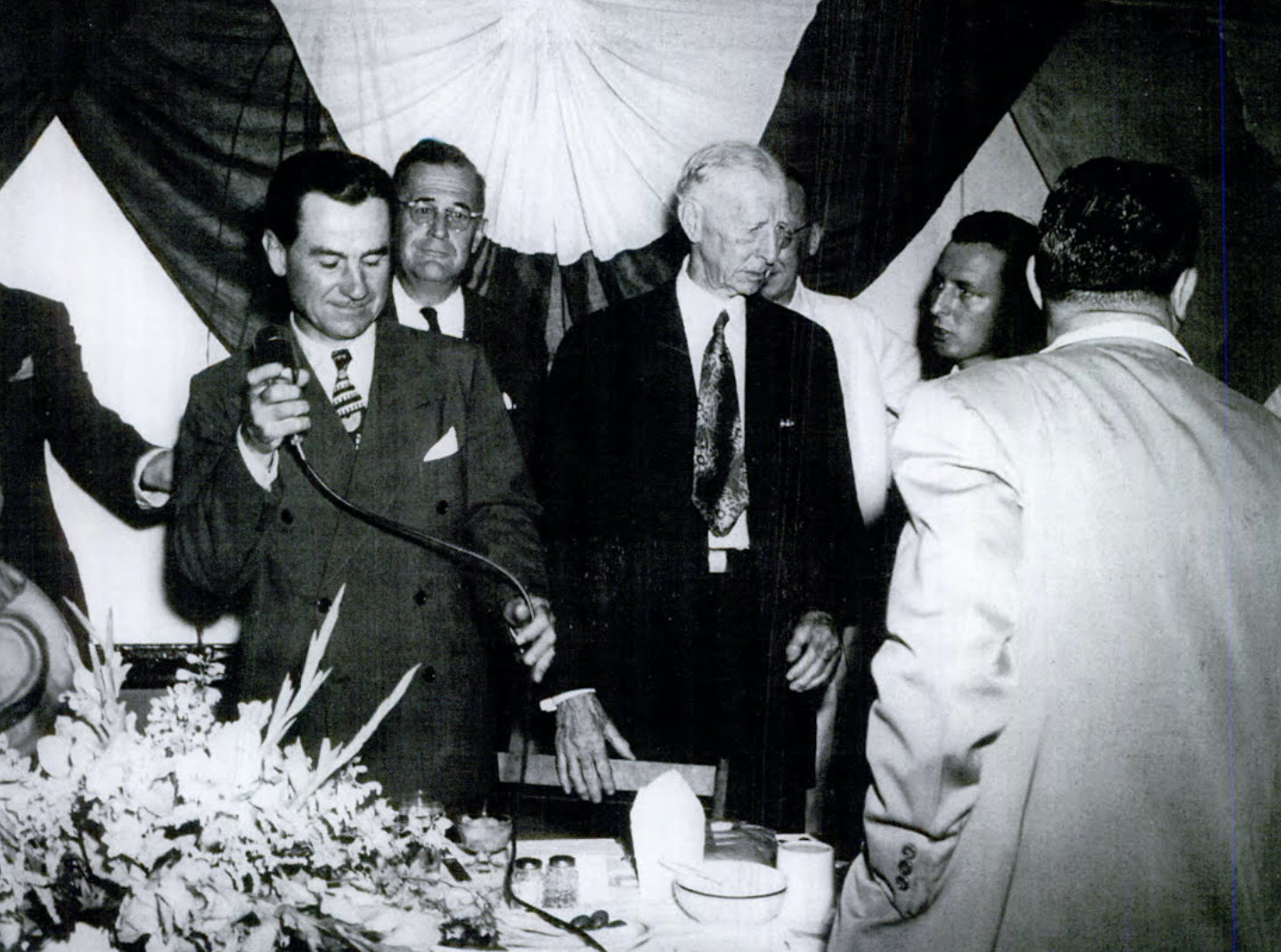 Article published March 7, 2014 by Paul Doyle in the Hartford Courant.