The Hartford Senators remain Connecticut's most enduring baseball franchise of all-time. For more than three decades (1902-1934) the Senators were Hartford's headliner club. The minor league team became an elite training ground for players on their way to the Major Leagues. Legends like Lou Gehrig, Jim Thorpe, Leo Durocher and Hank Greenberg honed their skills in Hartford. The following chronology recounts the Senators during their early years (1902-1915) when minor league championships were a significant source of local pride. Since entering the minors in 1878, the City of Hartford had been deprived of a pennant, but the Senators would change that fact.
Notable Hartford Senators of the early years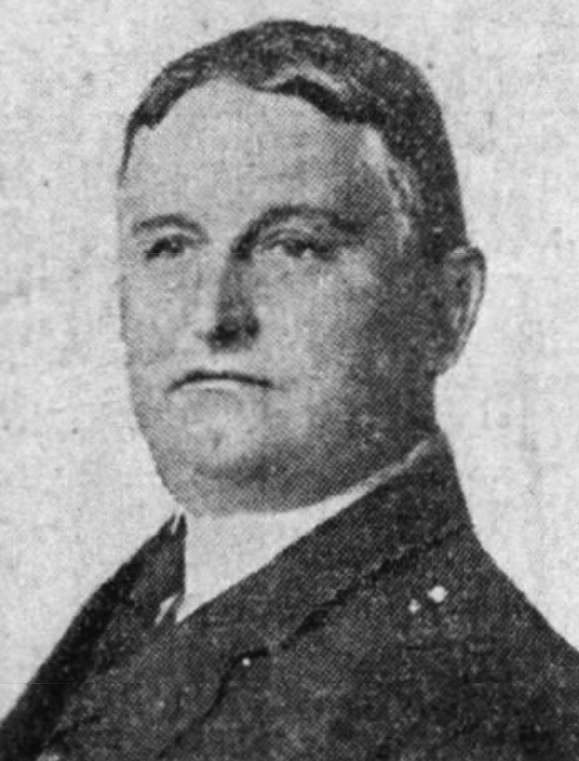 In 1902, Hartford joined the Connecticut League. The club was headed by Charles A. Soby and headquartered at Soby's cigar store at 867 Main Street. Home games were held at Wethersfield Avenue Grounds, also called Hartford Baseball Park. The team was nicknamed "Senators" most likely by sports editors at the Hartford Times newspaper. Two-time World Series champion catcher of the Philadelphia Phillies, Ira Thomas played his rookie season for the Senators. Frank Reisling was Hartford's player-manager and guided them to a fourth place finish. Reisling later sued the club over unpaid wages after being fired for recruiting players to a team in Toledo, Ohio.
In 1903, the Hartford franchise was purchased by magnates William J. Tracy of Bristol and Thomas Reilly of Meriden. The Senators rejoined the Connecticut League and Reilly acted as manager. The team consisted of a fresh roster, except for Ira Thomas who returned as catcher. New signees included Walter Ahearn of New Haven, Bill Luby of Meriden and Billy Derwin of Waterbury. The infield featured Larry Battam at third base and captain Bert Daly at second base. Hartford struggled during their rebuild and ended up last in the league.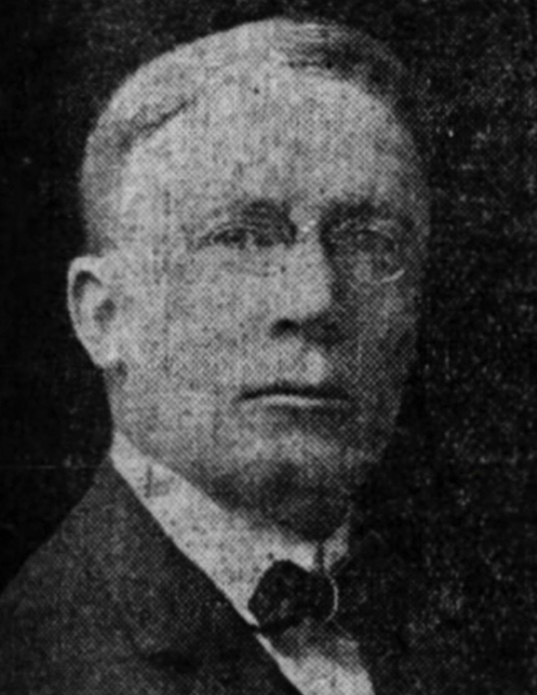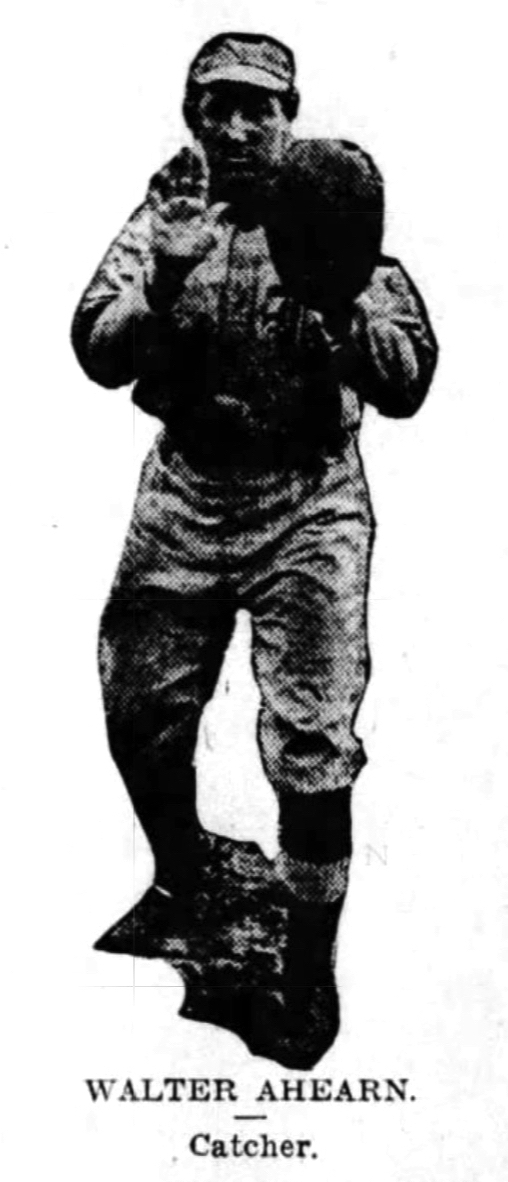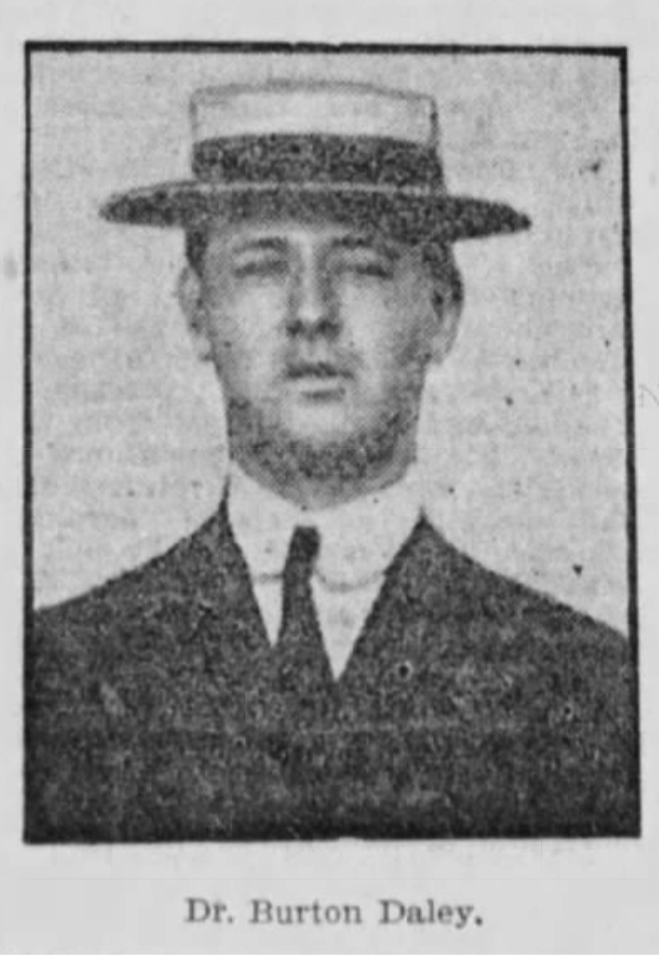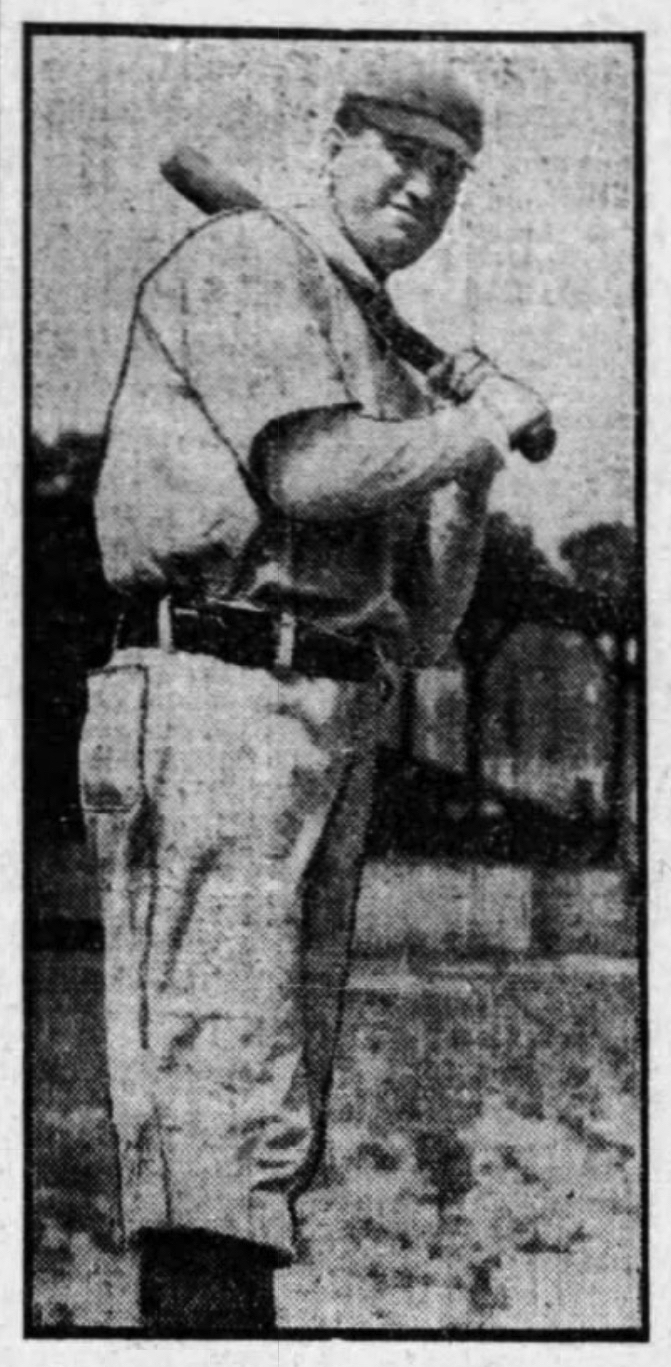 Before the 1904 season, Thomas Reilly was elected Mayor of Meriden. Then he sold his shares in the Hartford club to William J. Tracy. As sole owner of the Senators (and later President of the Connecticut League), Tracy appointed his friend and Bristol-based barber John E. Kennedy as manager. The only man to reappear from the previous season was second baseman Bert Daly. New players like Bill Foxen, Bill Karns and Tom Bannon entered the fold. The Senators had a losing record (53-61), and Hartford's decades-long championship drought continued.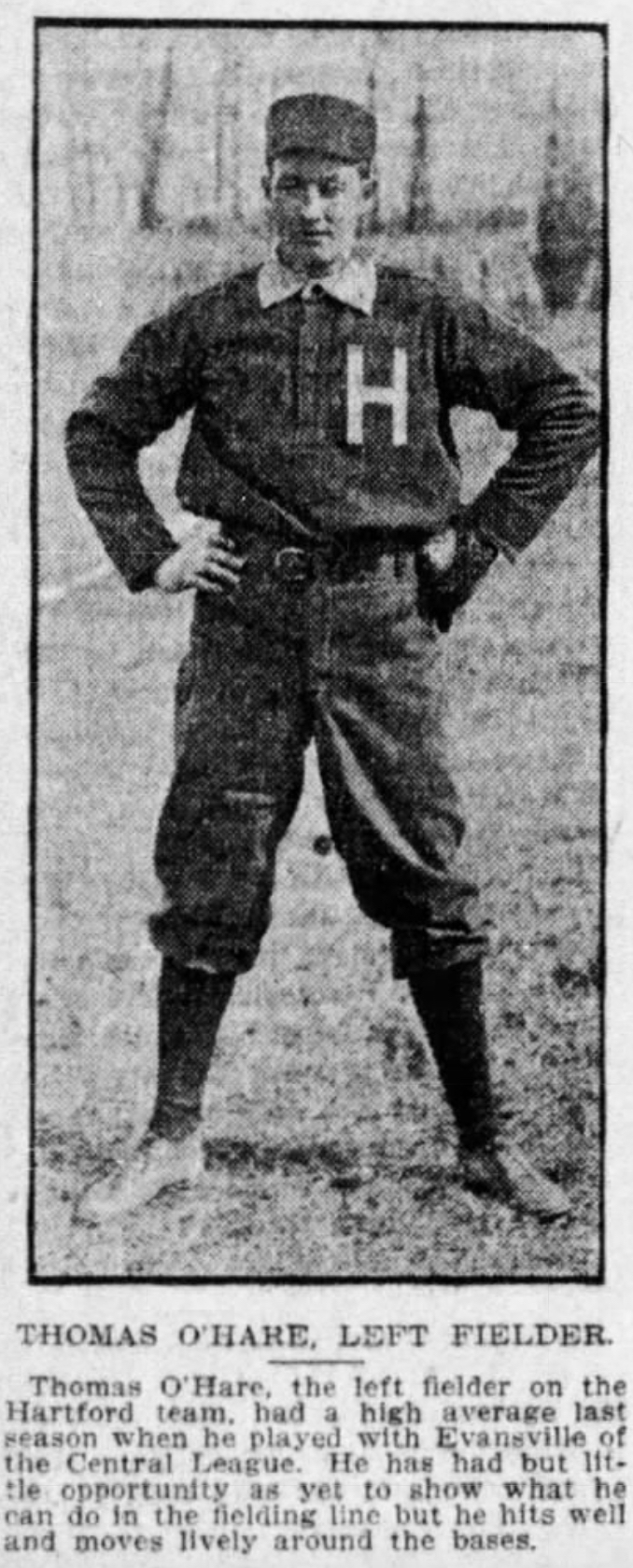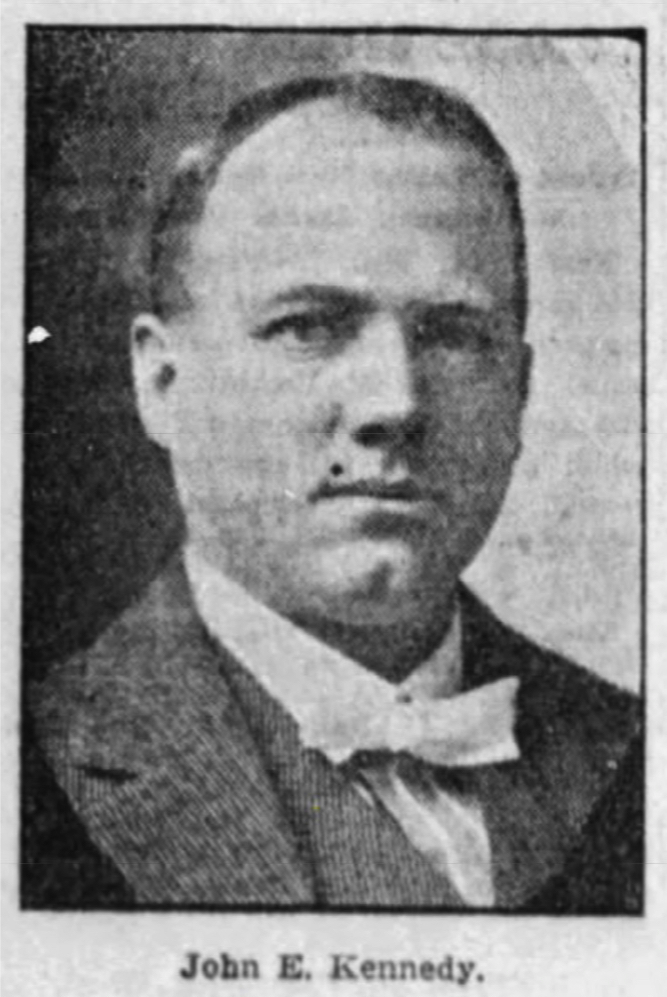 In September of 1904, Hartford was introduced to James H. Clarkin, proprietor of the Senators for the next 24 years. When Tracy decided to sell the club, Clarkin and Daly became owners. Clarkin leased Wethersfield Avenue Grounds for the next six years for $600 per year. Hartford fans took special trolleys to the well-kept Wethersfield Avenue Grounds. Starring for the club were pitching prospect, Pete Wilson of Springfield, Massachusetts, and shortstop Harry Noyes of New Haven. In Clarkin's first season as owner, the Senators of 1905 had a winning record (58-55).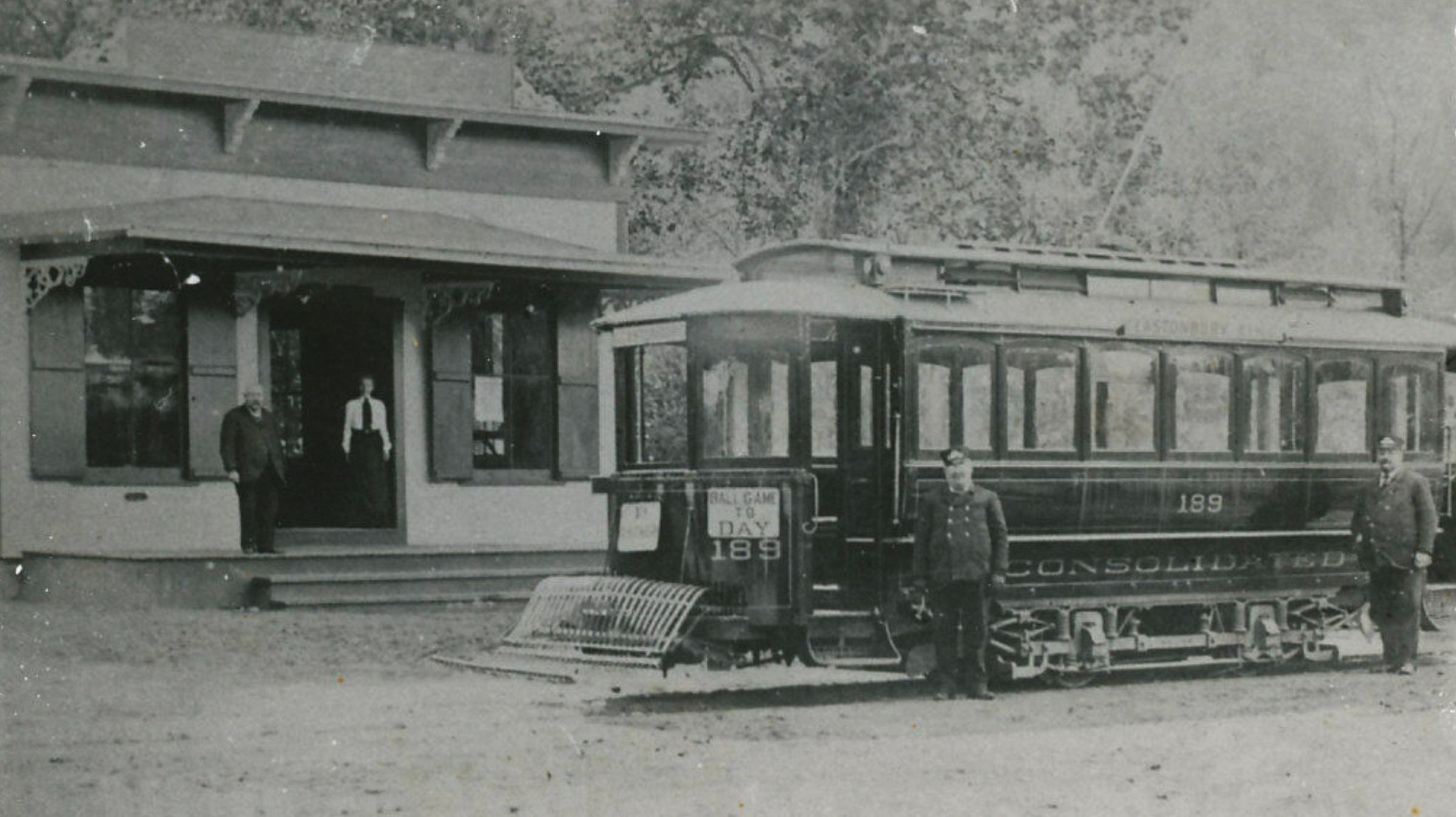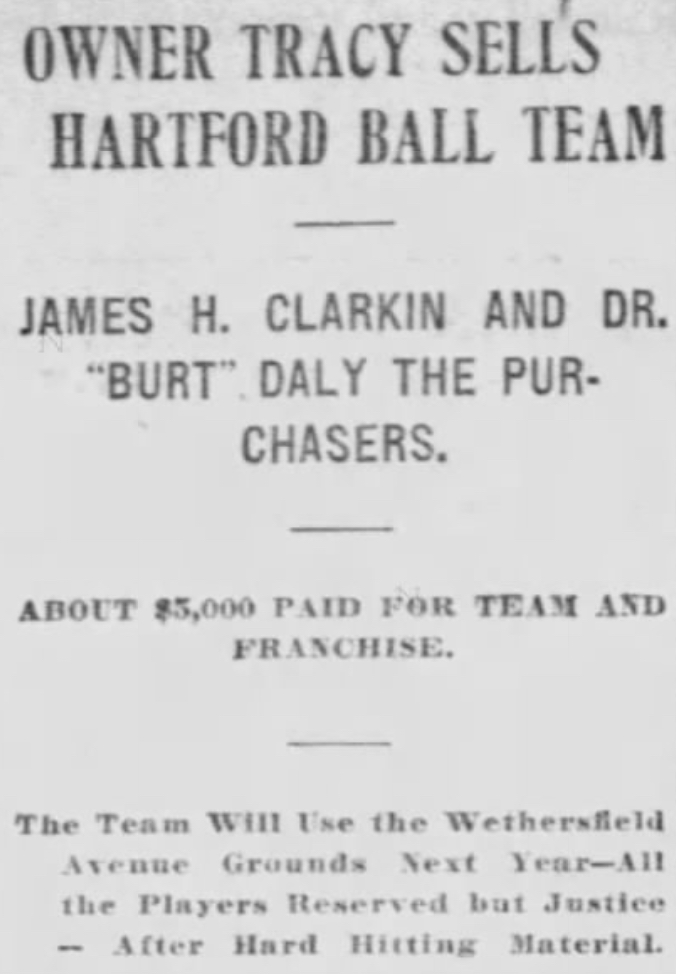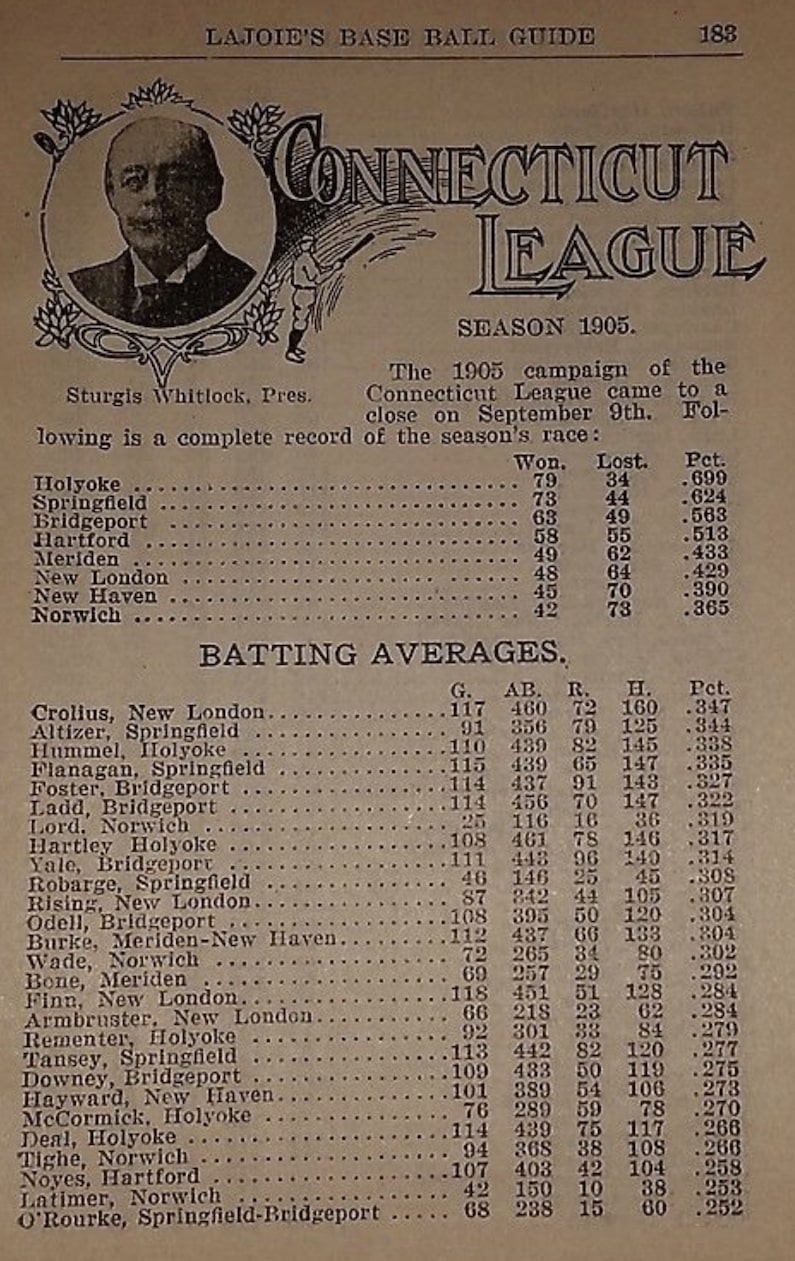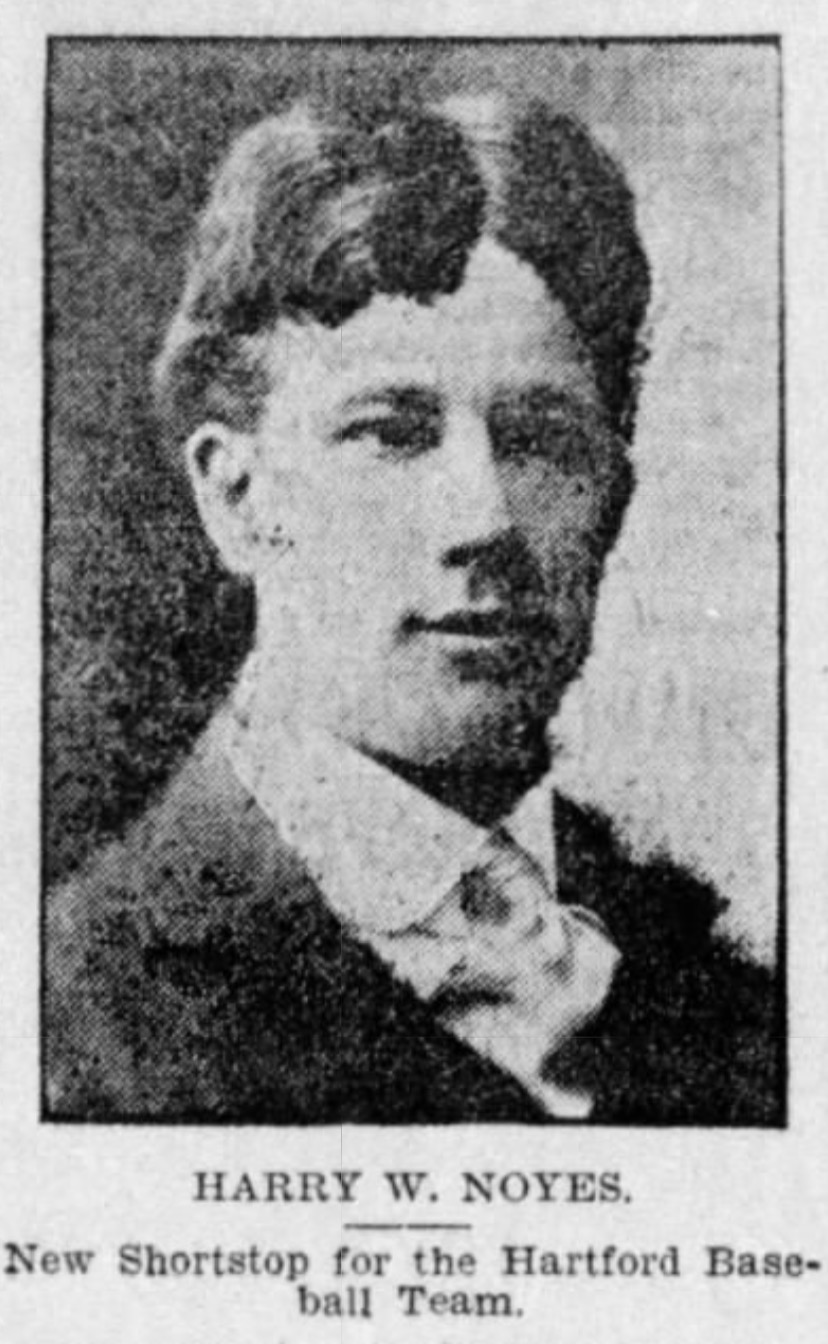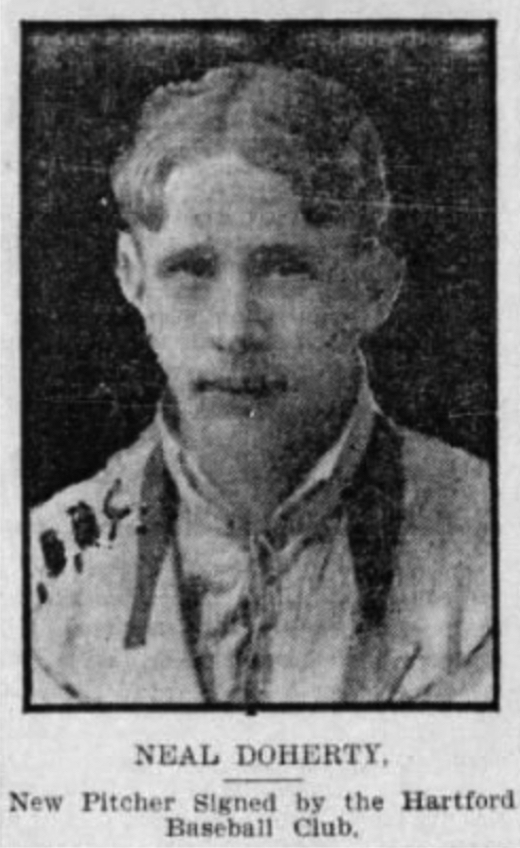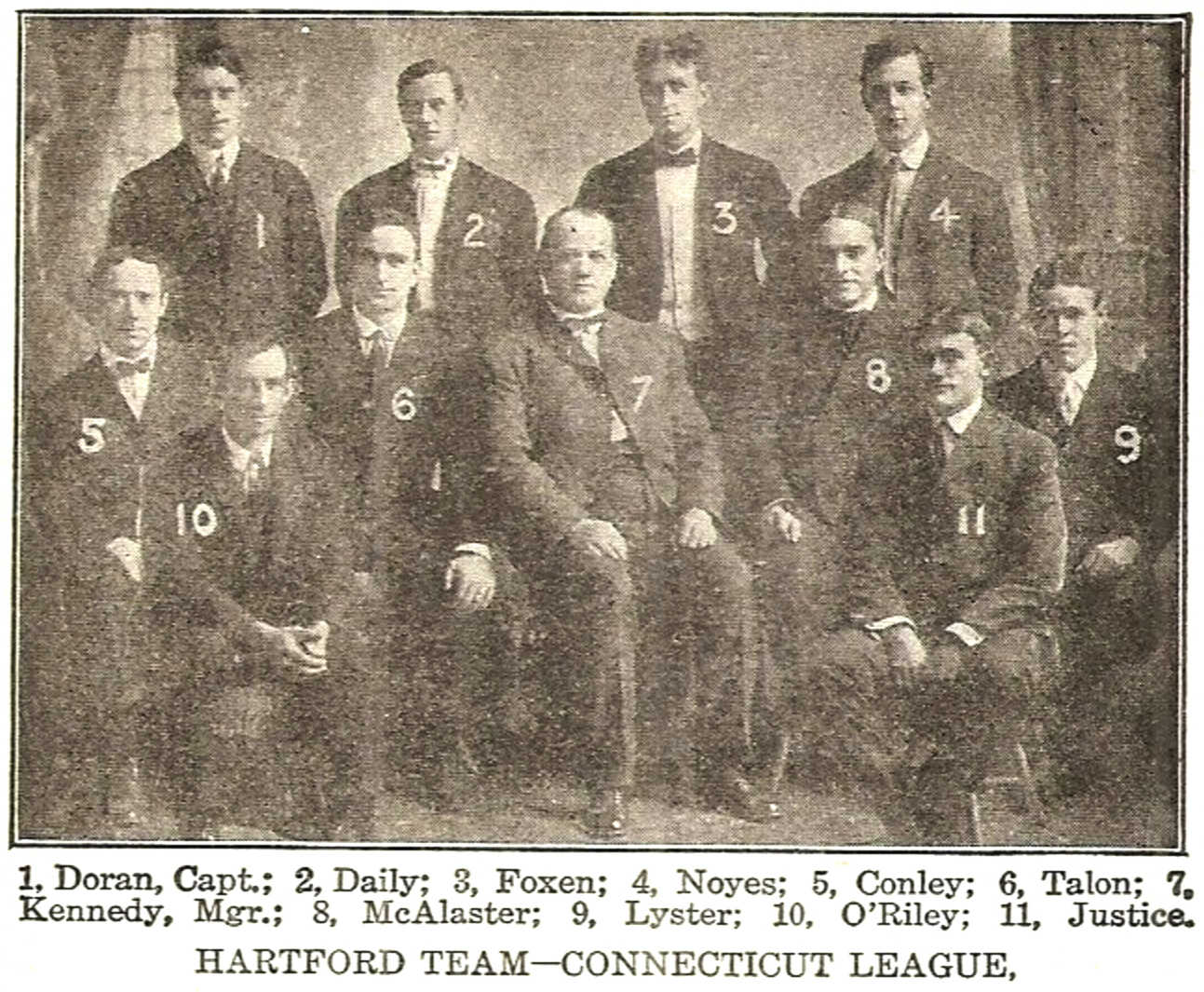 After the 1905 season, Clarkin sold his top pitcher William Foxen to Providence for $250. The sale of Foxen was the first of many transacted by Clarkin, who acquired a reputation for selling players. In 1906, Bert Daly served as player-manager until midway through the season, when he left to practice medicine in his hometown in Bayonne, New Jersey. Clarkin became sole owner of the Senators and Harry Noyes was named player-manager. Hartford signed Herman Bronkie of Manchester, Connecticut, a rookie third baseman who later signed with the Cleveland Naps.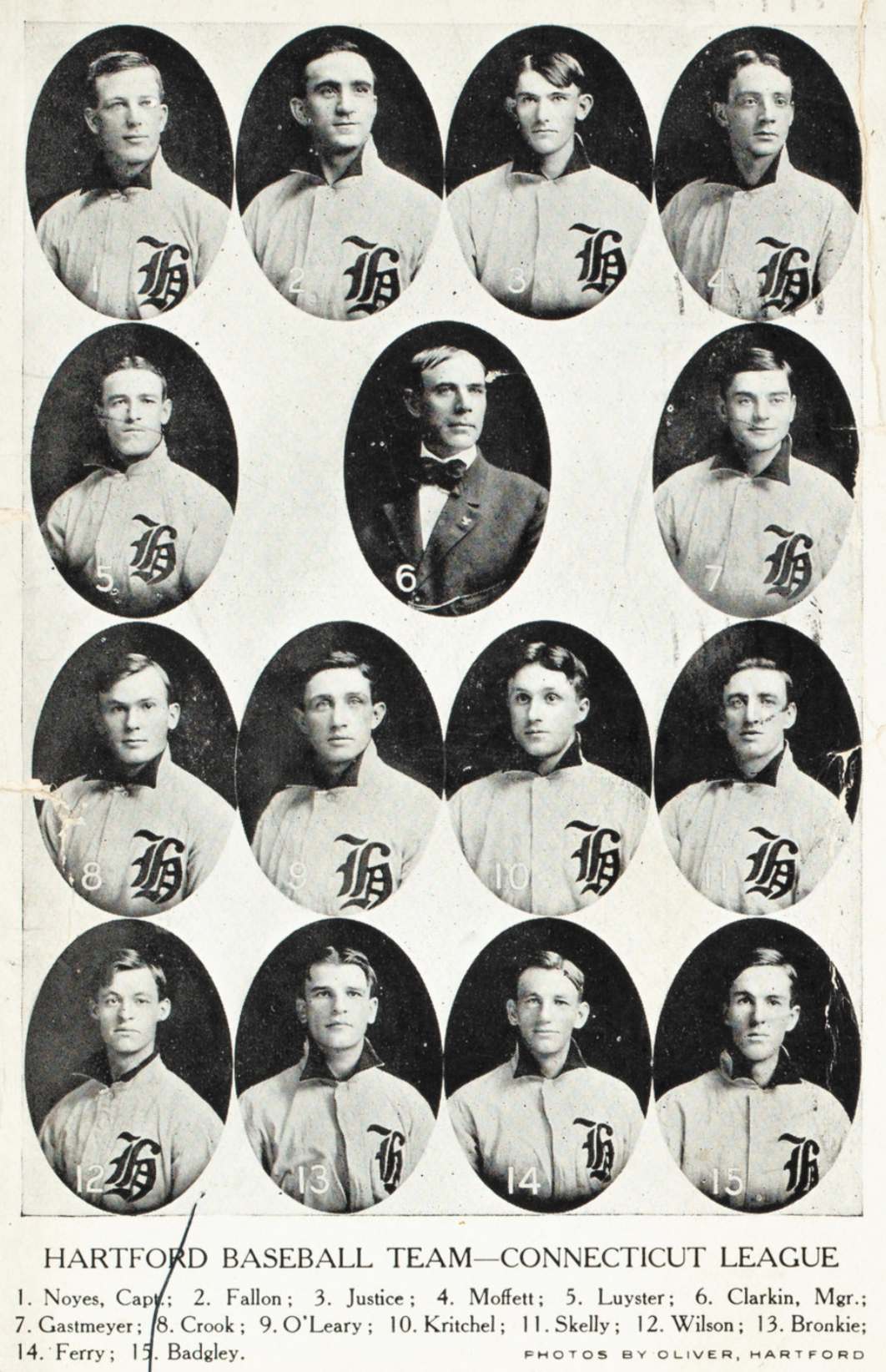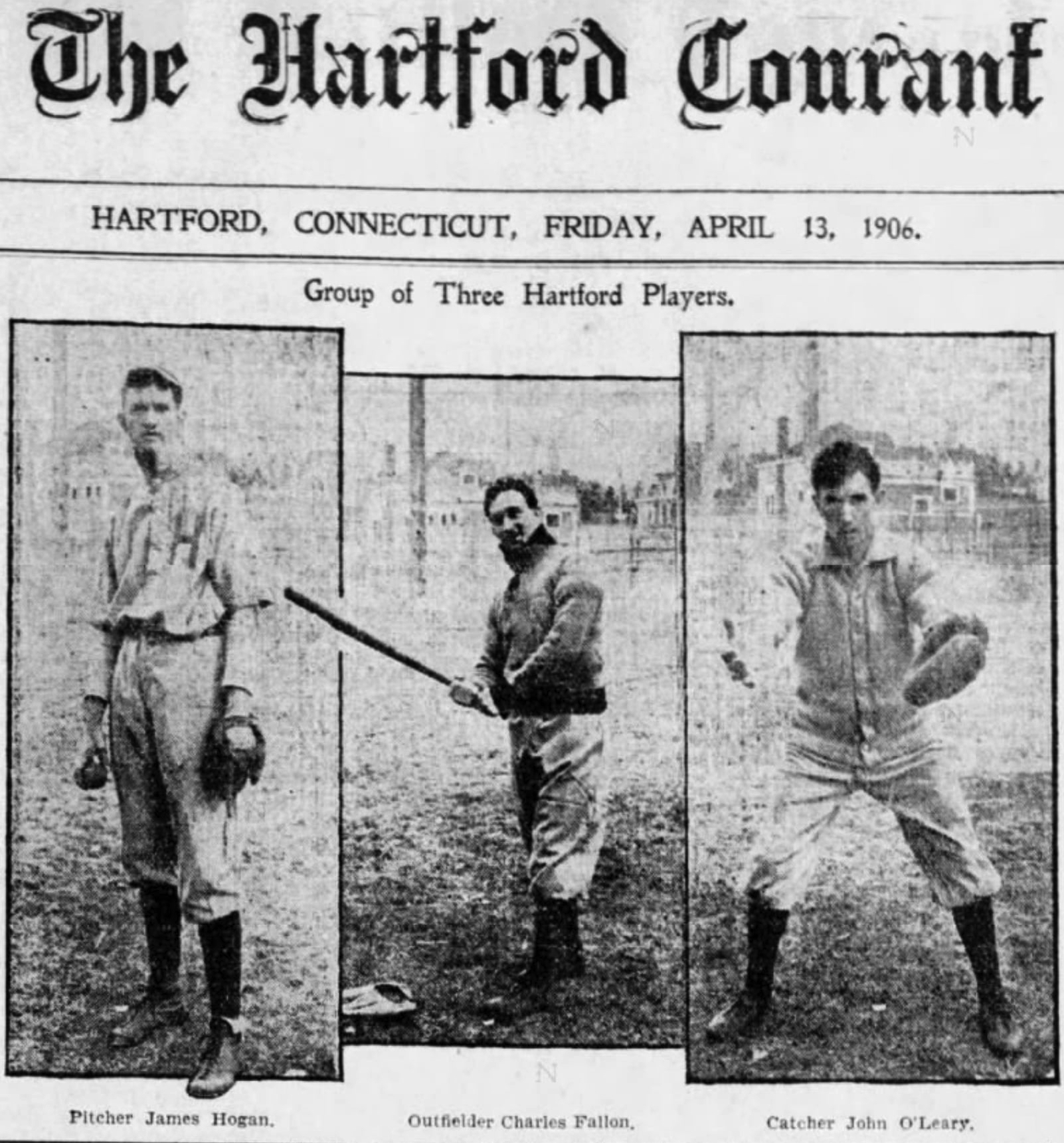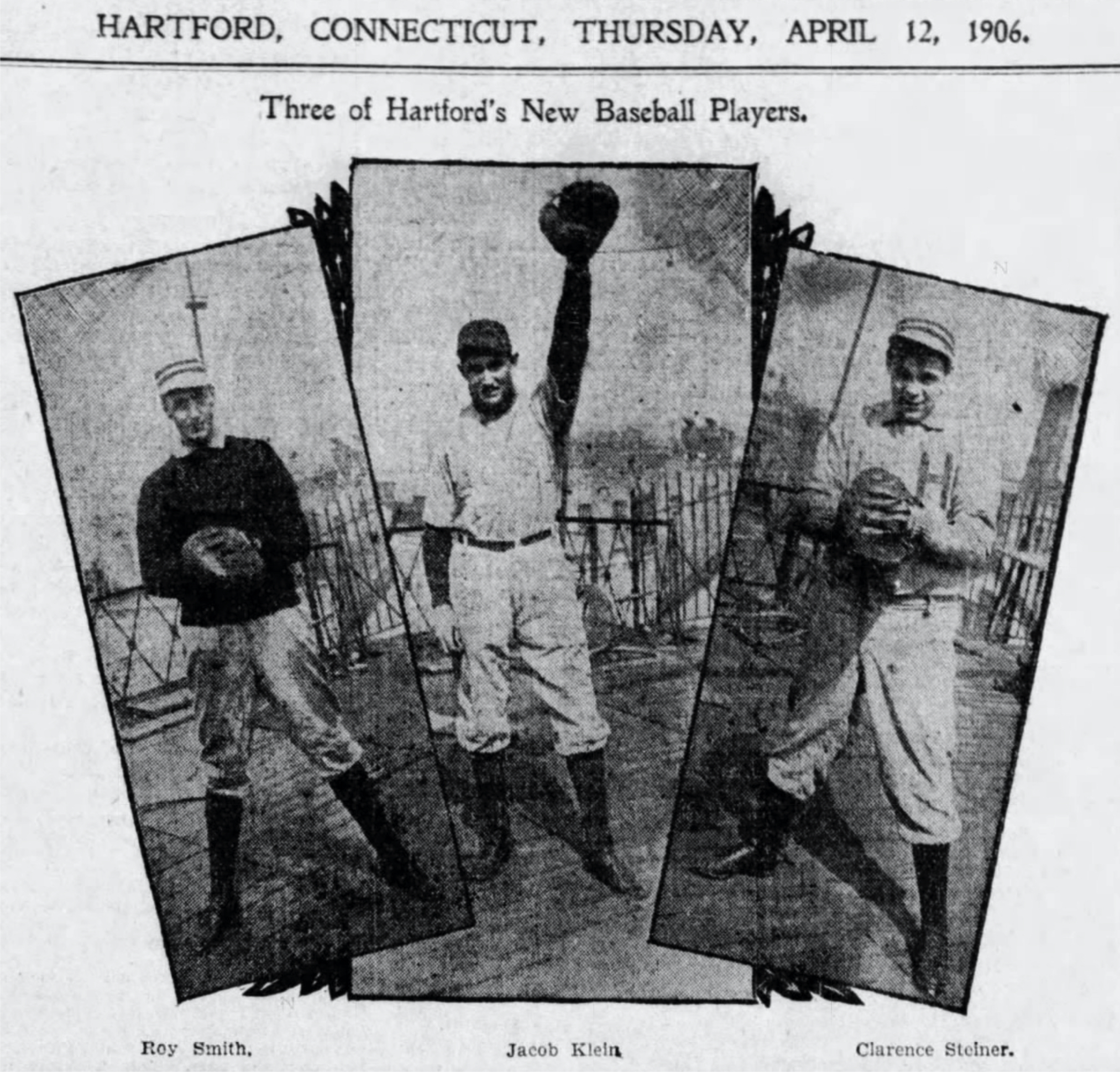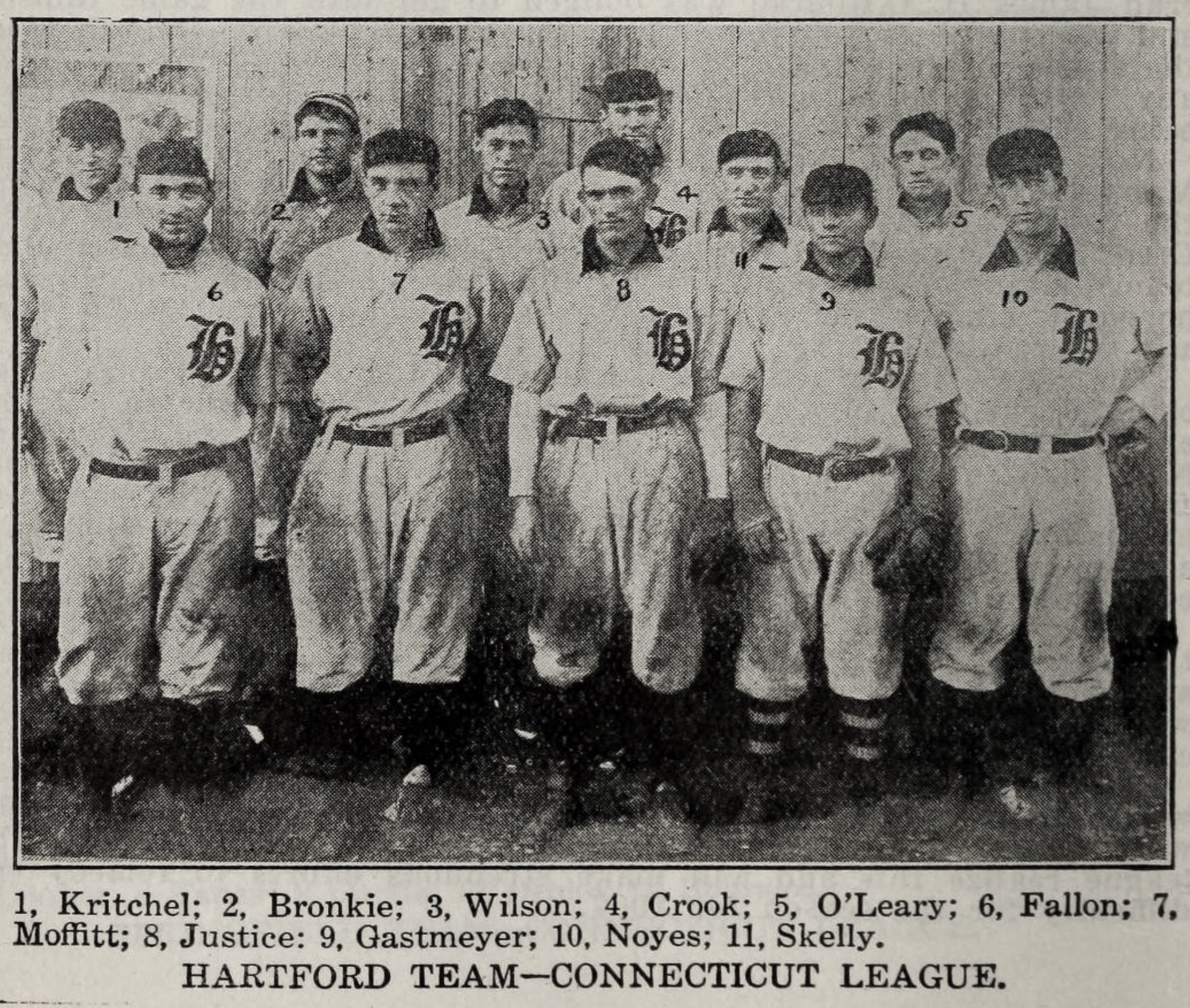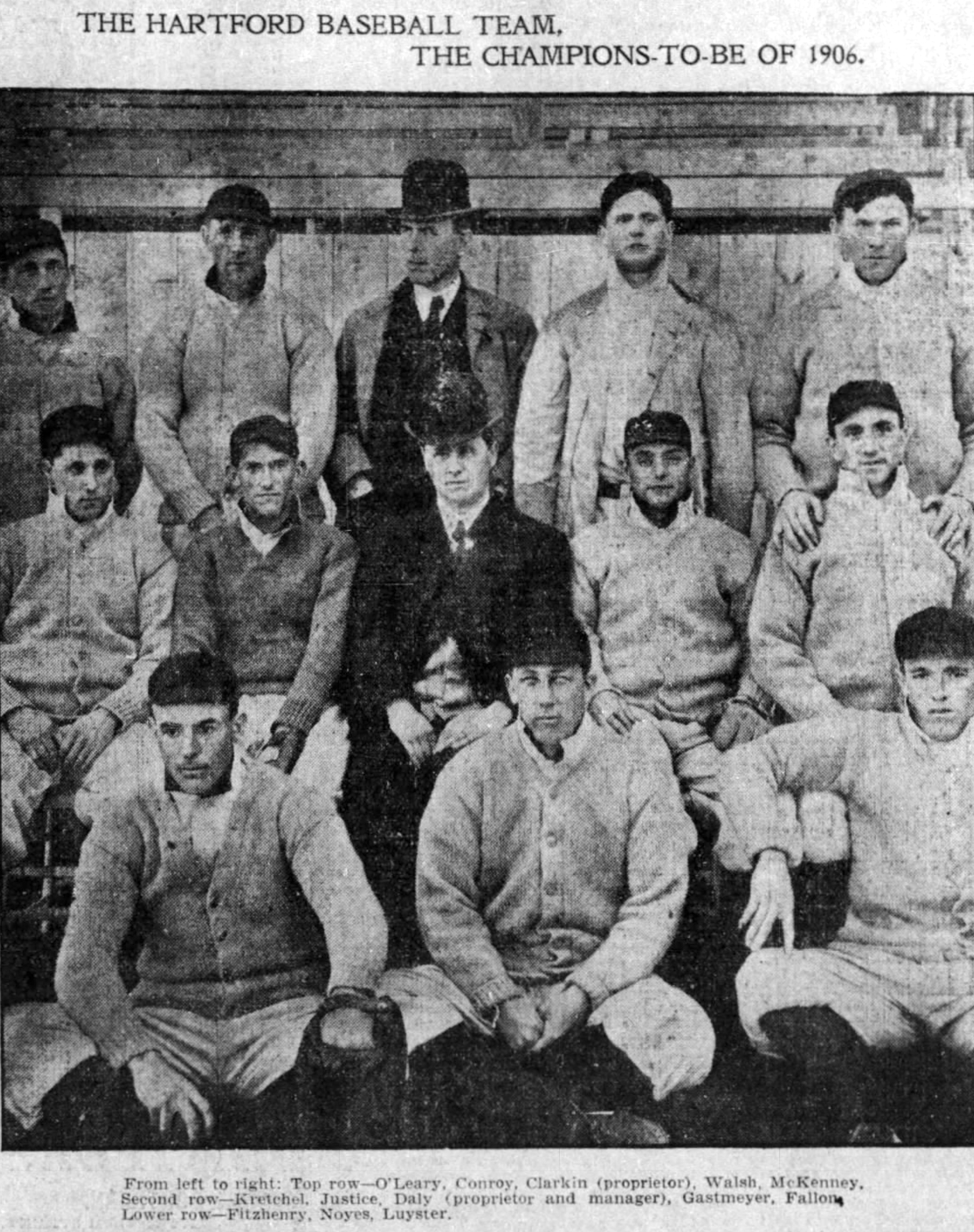 Despite another lackluster season, Hartford retained its core in 1907. Harry Noyes held onto his player-manager role and Pete Wilson returned as pitching ace. Career minor leaguers Charlie Fallon, Ed Justice and Billy Luyster came back to the Senators. Newcomers included first baseman Jack Rothfuss and outfielder Izzy Hoffman. Owner Clarkin recruited a Dutch immigrant and an all-time minor leaguer, Jack Lelivelt on a tip from Philadelphia manager Connie Mack. That year, Clarkin offered the Senators a $100 bonus for a five game win streak. While popular with players, the bonus scheme failed and Hartford finished fifth in the Connecticut League.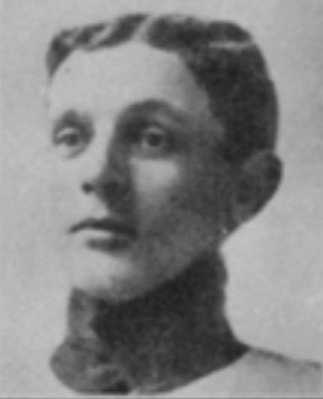 Proprietor Clarkin sought to retool Hartford by hiring veteran leadership for 1908. During the offseason, Thomas Dowd, a big league journeyman and assumed managerial duties and all baseball operations. Dowd lured players such as Ray Fisher, a pitching phenom, Hank Schumann, a reliable strike-thrower and Bob Connery, a muscle-bound first baseman. There was also Earle Gardner, a second basemen destined for the New York Yankees and Chick Evans, an 18 year old who threw a perfect game for the Senators on July 21, 1908. Hartford had its finest team to date, but lost to Springfield by a half game in the last days of the season.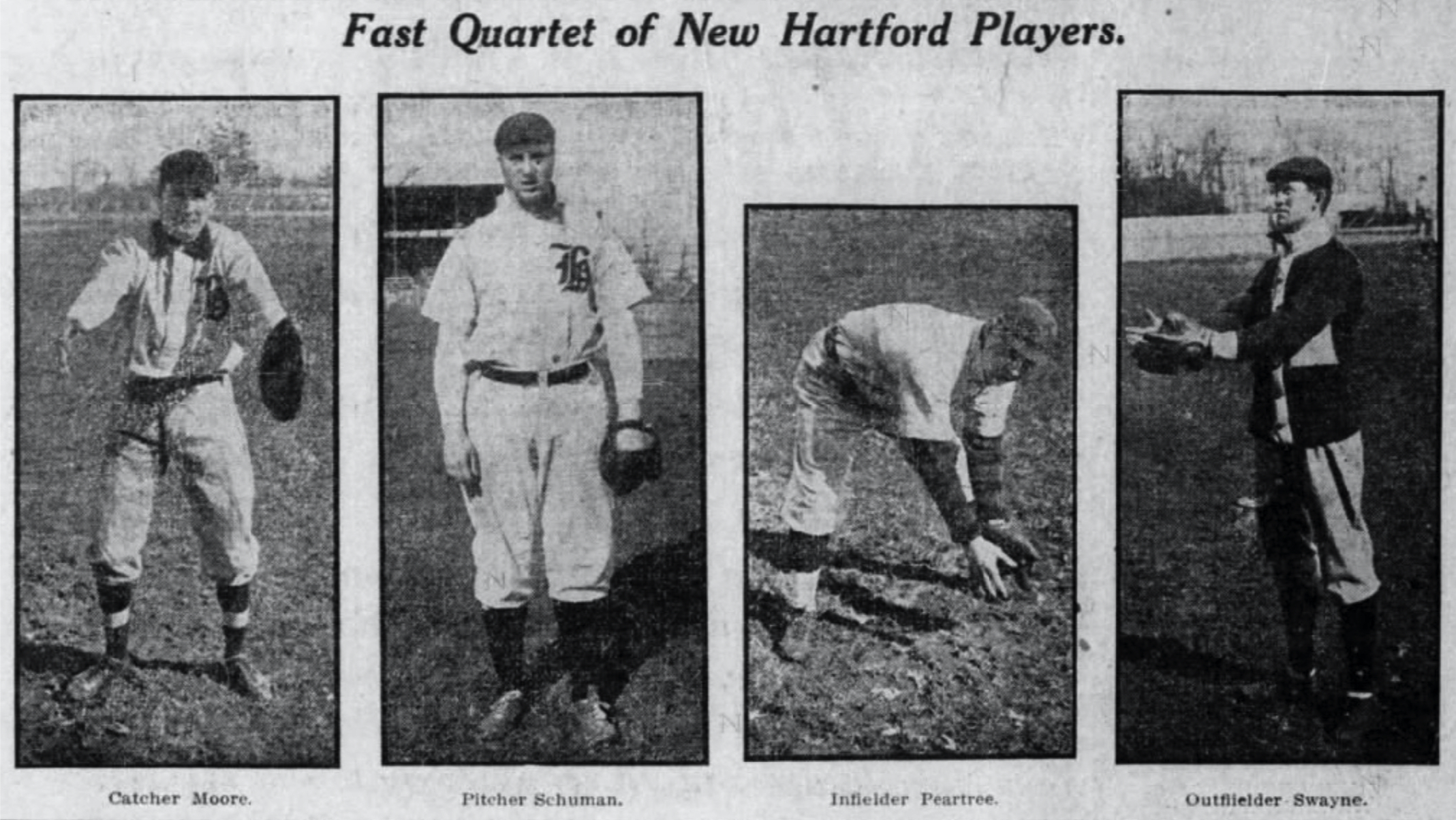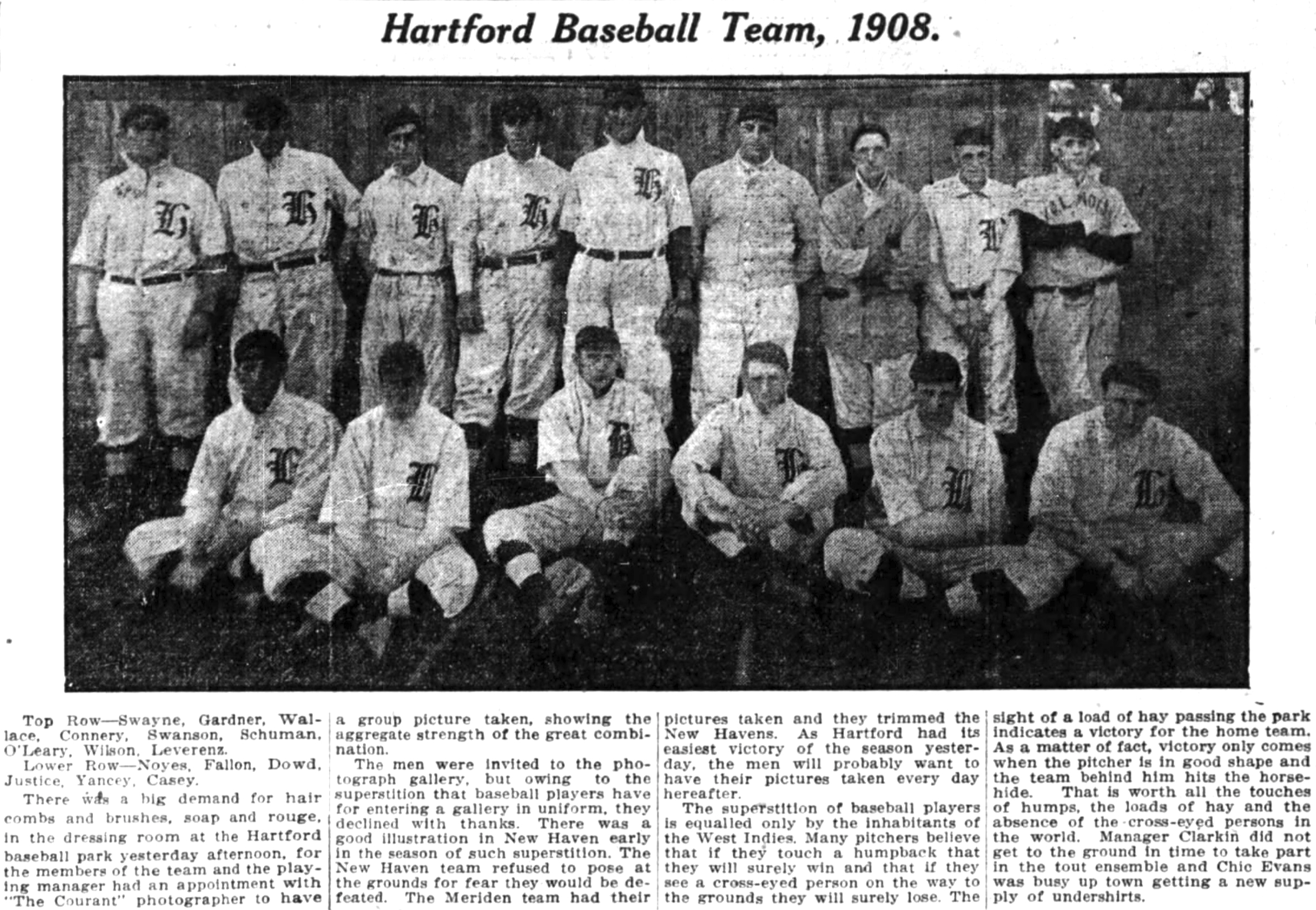 A disappointing conclusion to Hartford's 1908 season lit a fire under the Senators in 1909. Clarkin appointed Bob Connery player-manager in place of Thomas Dowd who reportedly struggled with alcoholism. New additions Jimmy Hart and Jack Wanner led the squad in batting. With masterful pitching and defense, Connery's crew captured first place. Hartford outlasted second place Holyoke and finally won their first championship. On September 13, 1909, the Senators were honored with a parade on Main Street, a ceremony outside Connecticut's Old State House, a musical performance at Hartford Theater and a late night banquet at Hotel Garde.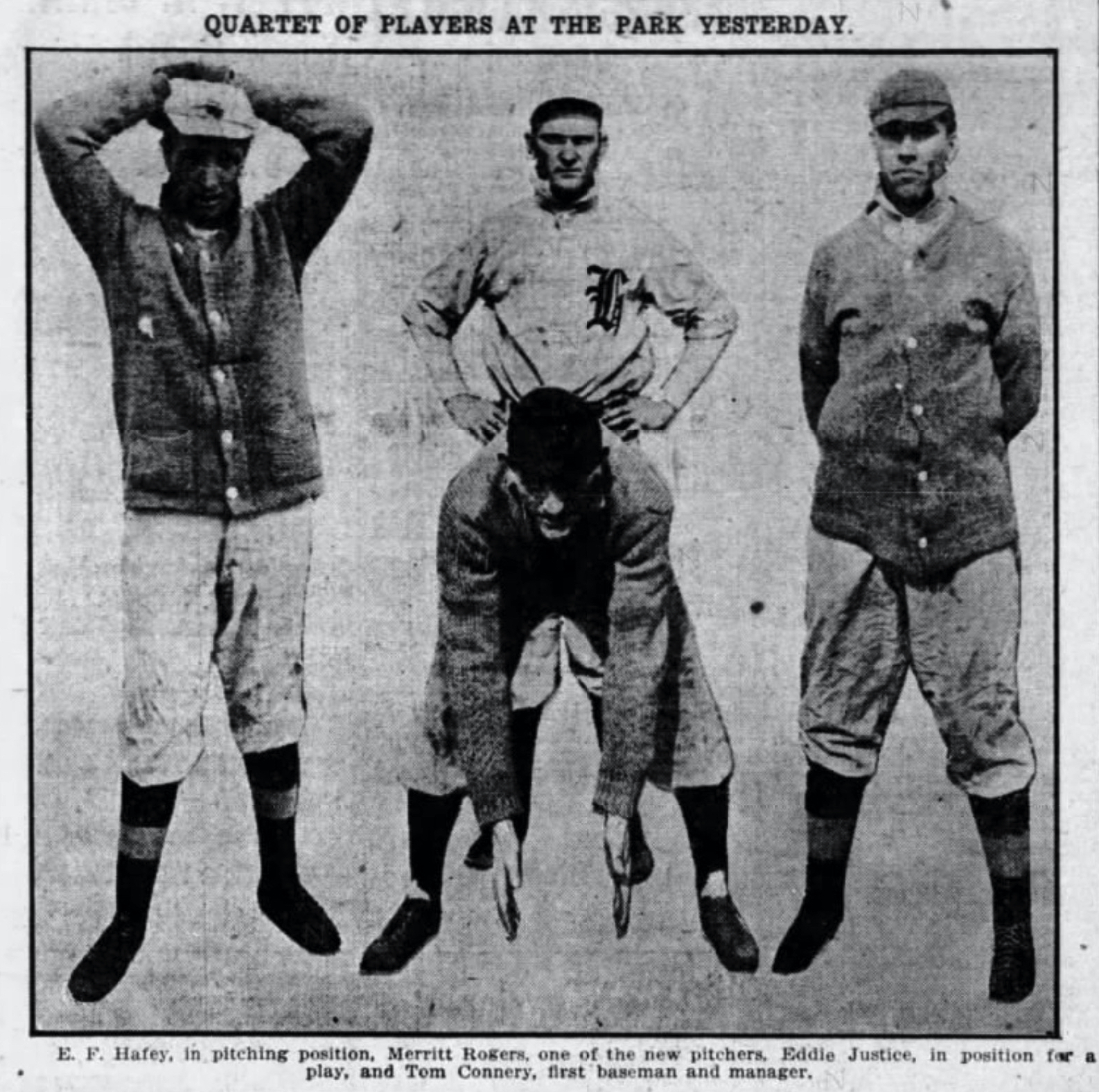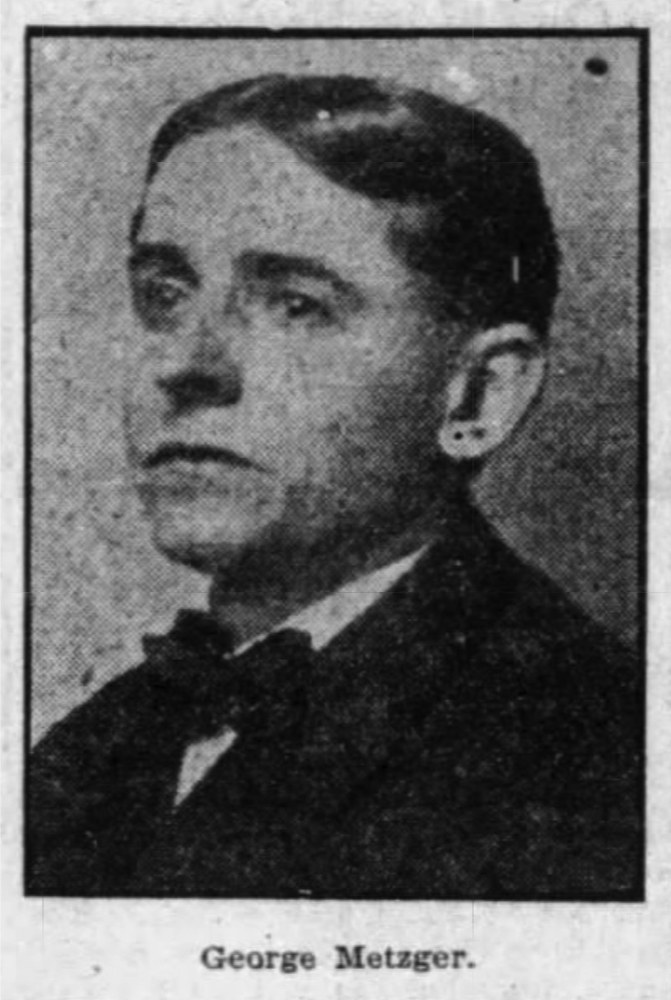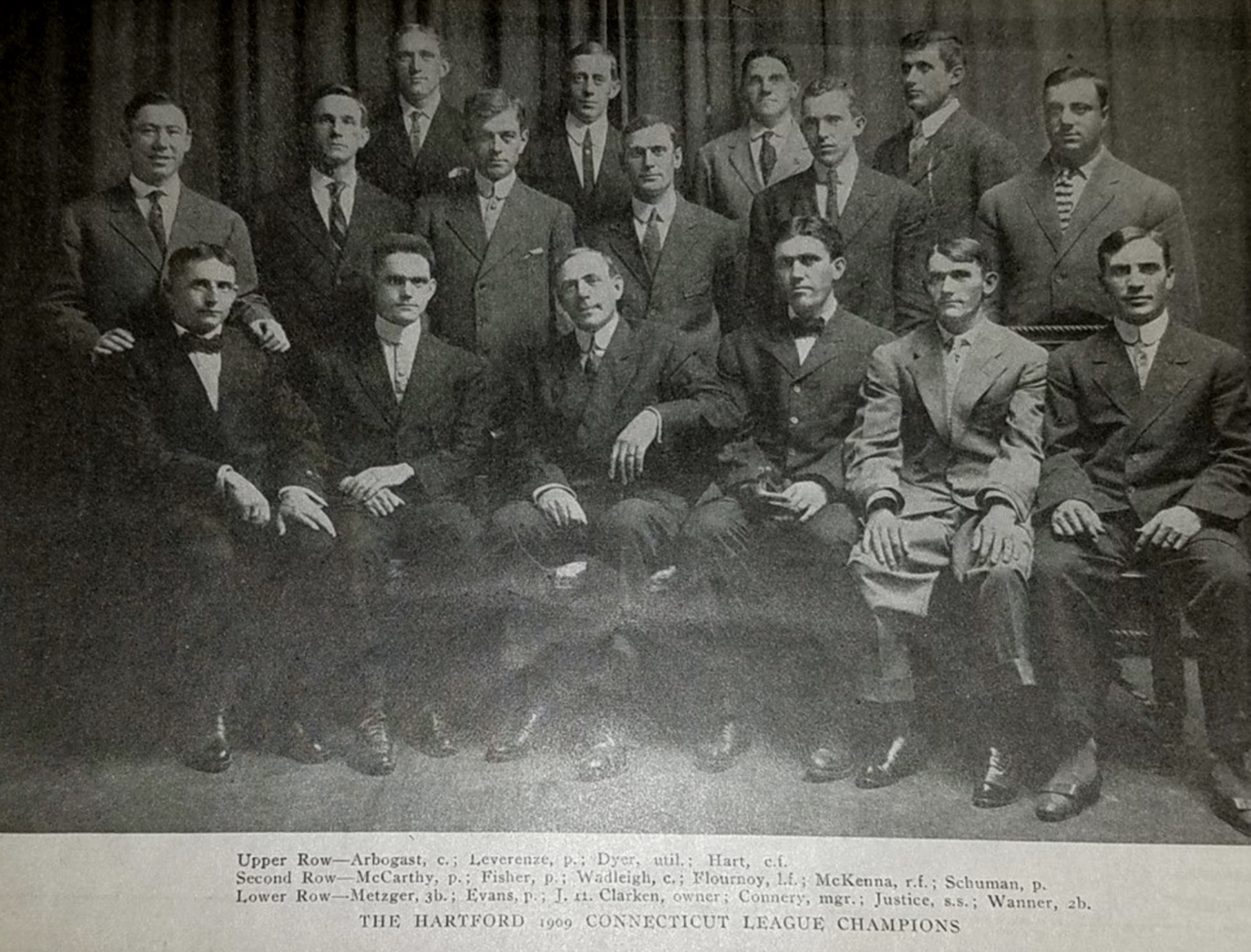 In 1910, the Senators were the envy of the Connecticut League. A pennant flag flew over the pristine Hartford Baseball Park. The venue had a smooth playing surface, player clubhouses and concession stands. Meanwhile, Clarkin further delegated his duties by creating the Hartford Baseball Club Board of Strategy. The group devised plans and scouted players like pitchers Buck O'Brien and Carl Lundgren. Though it was player-manager Bob Connery who picked up a rookie from St. Louis, Wally Rehg who was later dubbed the world's sassiest player. Amid high expectations, the Senators underachieved to fourth place – six games behind first place Waterbury.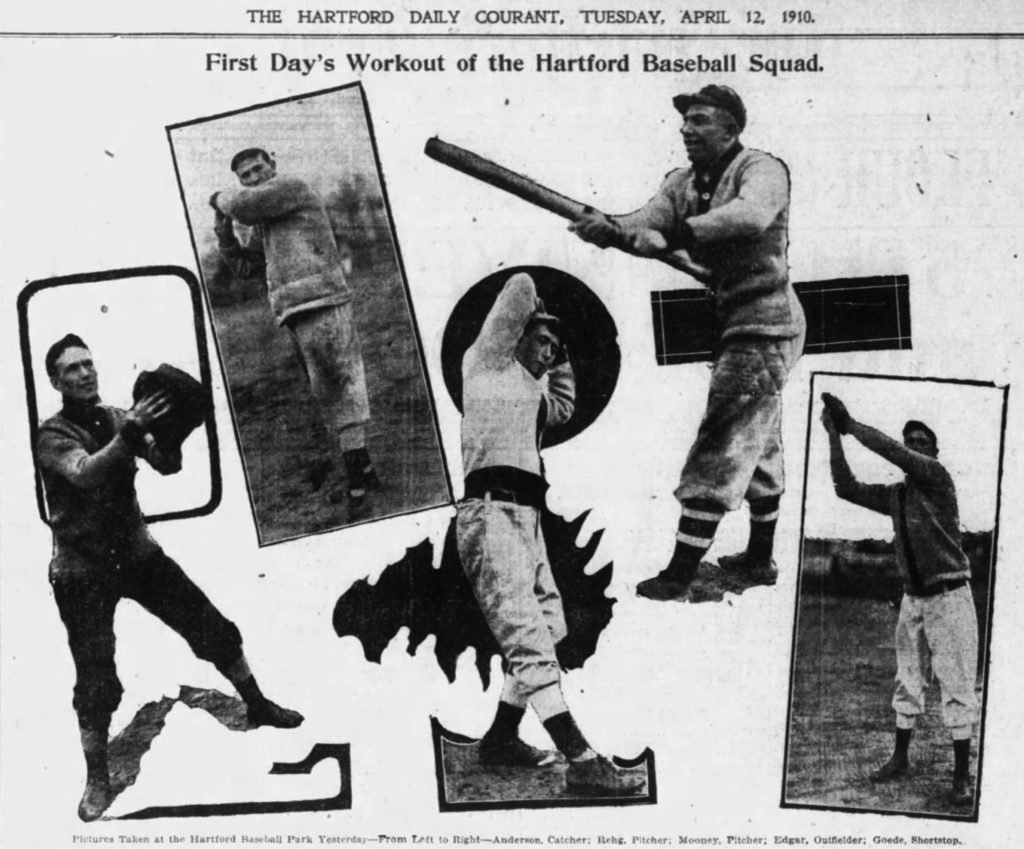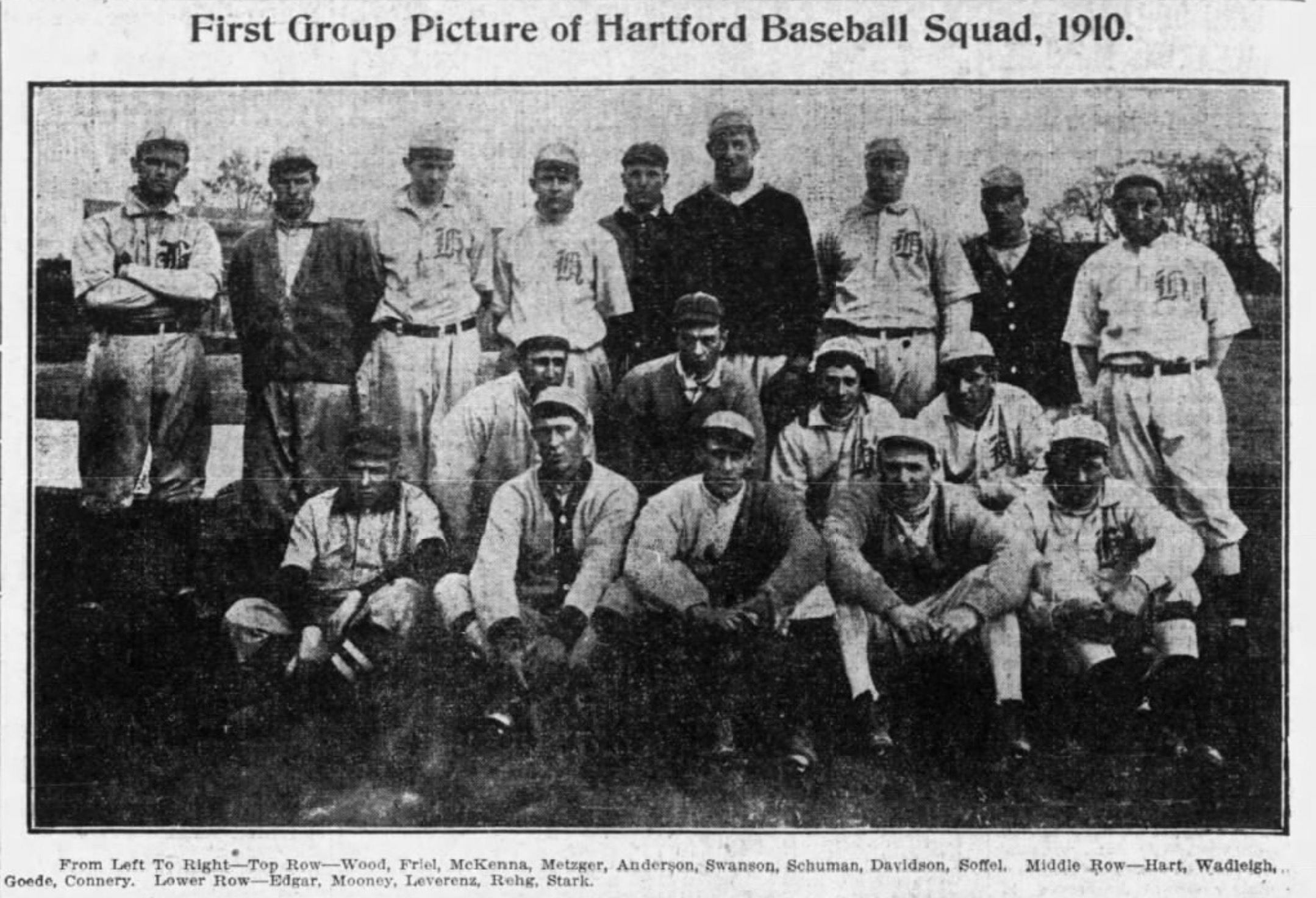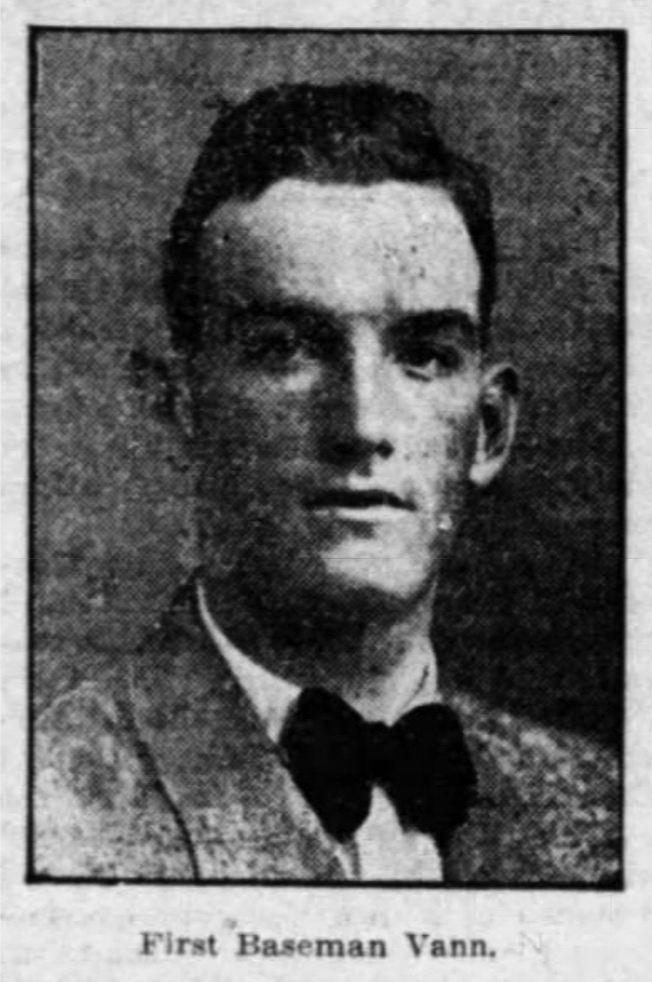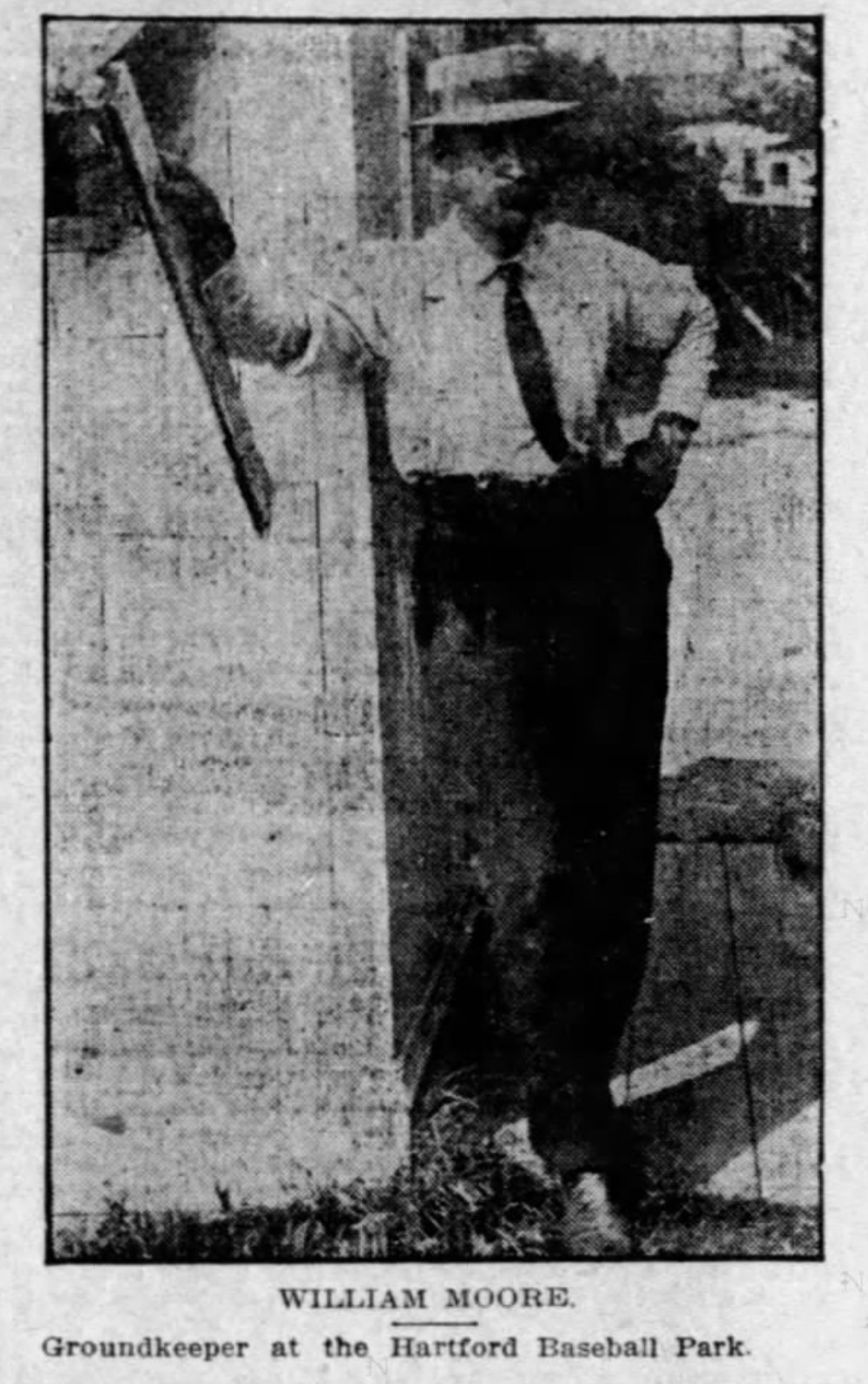 Before the 1911 season, Connecticut League officials increased the championship purse from $25 to $100 to attract better talent. That year, rookie outfielder Hugh High rose to local stardom by hitting for a .302 average in 431 at bats. Former Boston Doves pitcher Tom McCarthy only played half of the season, yet he twirled 15 wins. A low point for the club came when they were caught drinking alcohol on a Sunday at Lighthouse Point in New Haven. Arrest warrants were issued for nine Hartford players including manager Connery but the charges were later dropped. The Senators fell short of a title but finished in a respectable third place.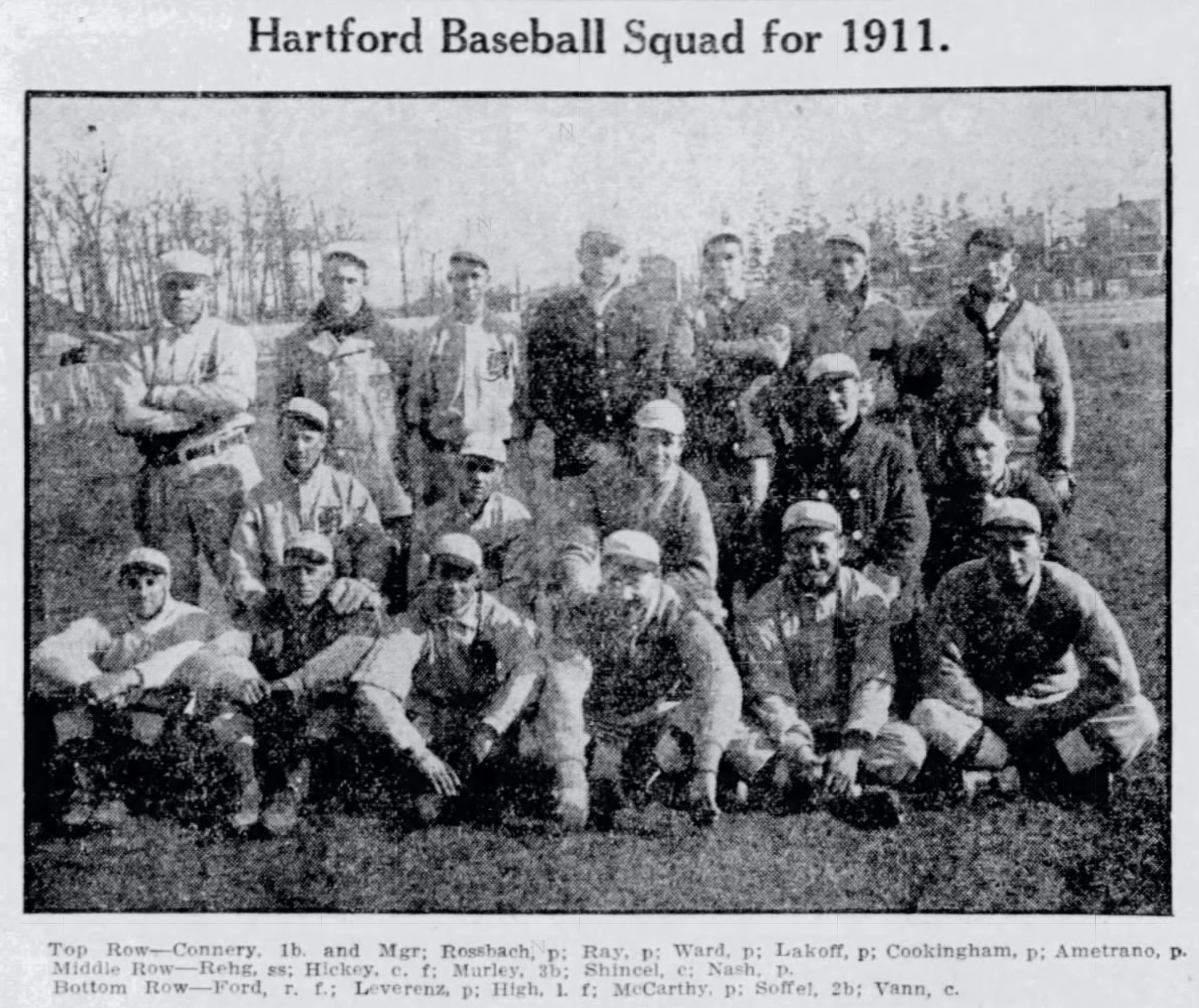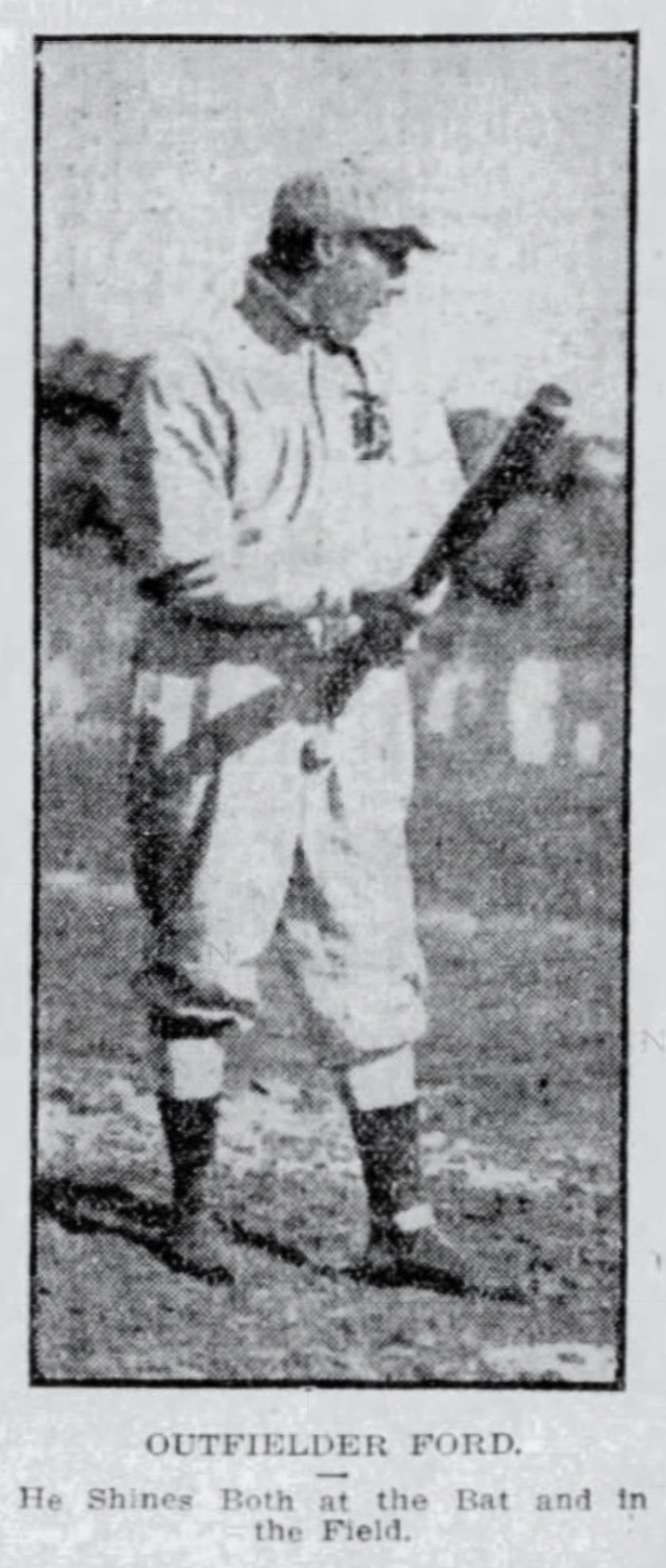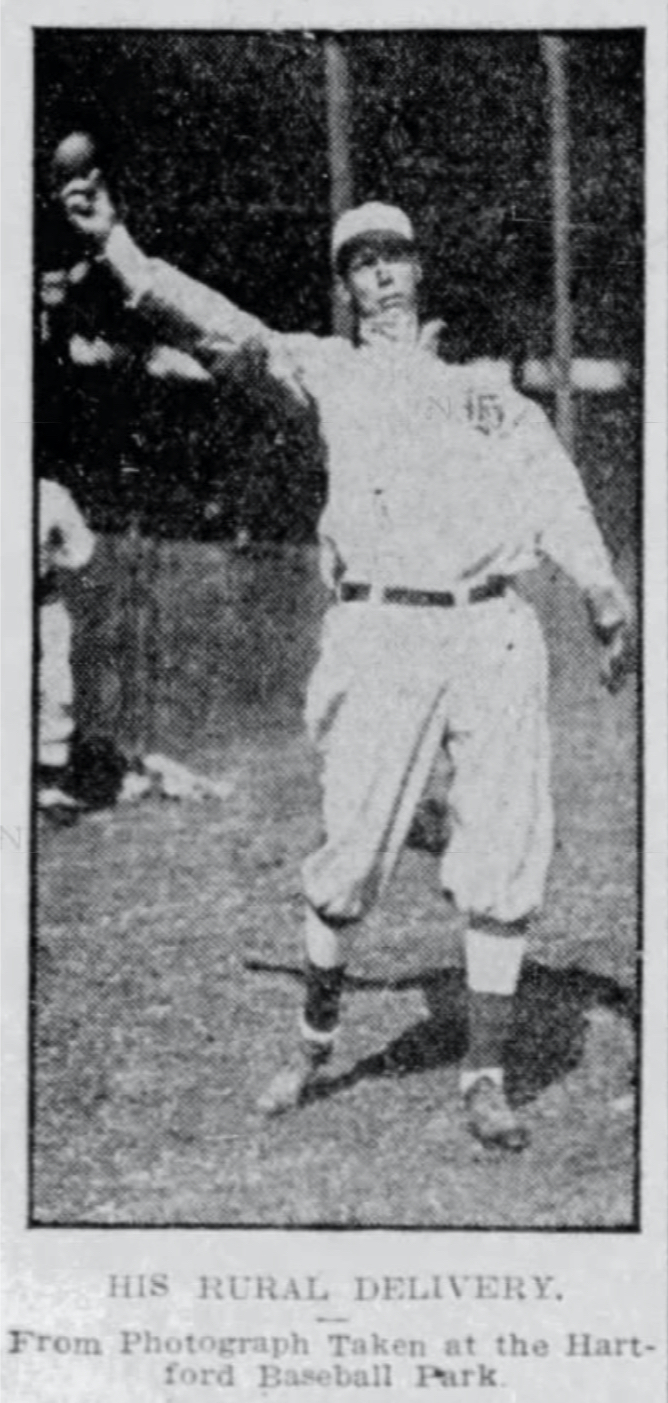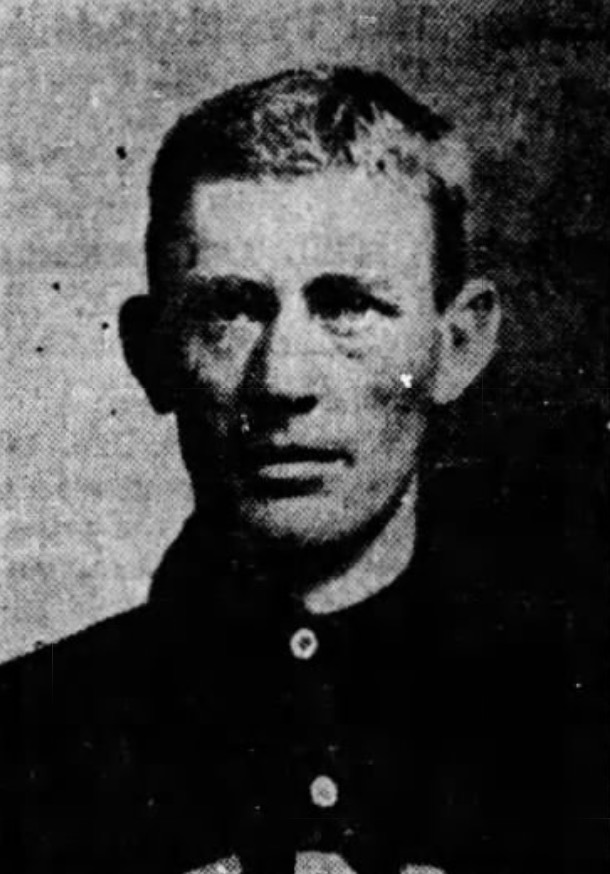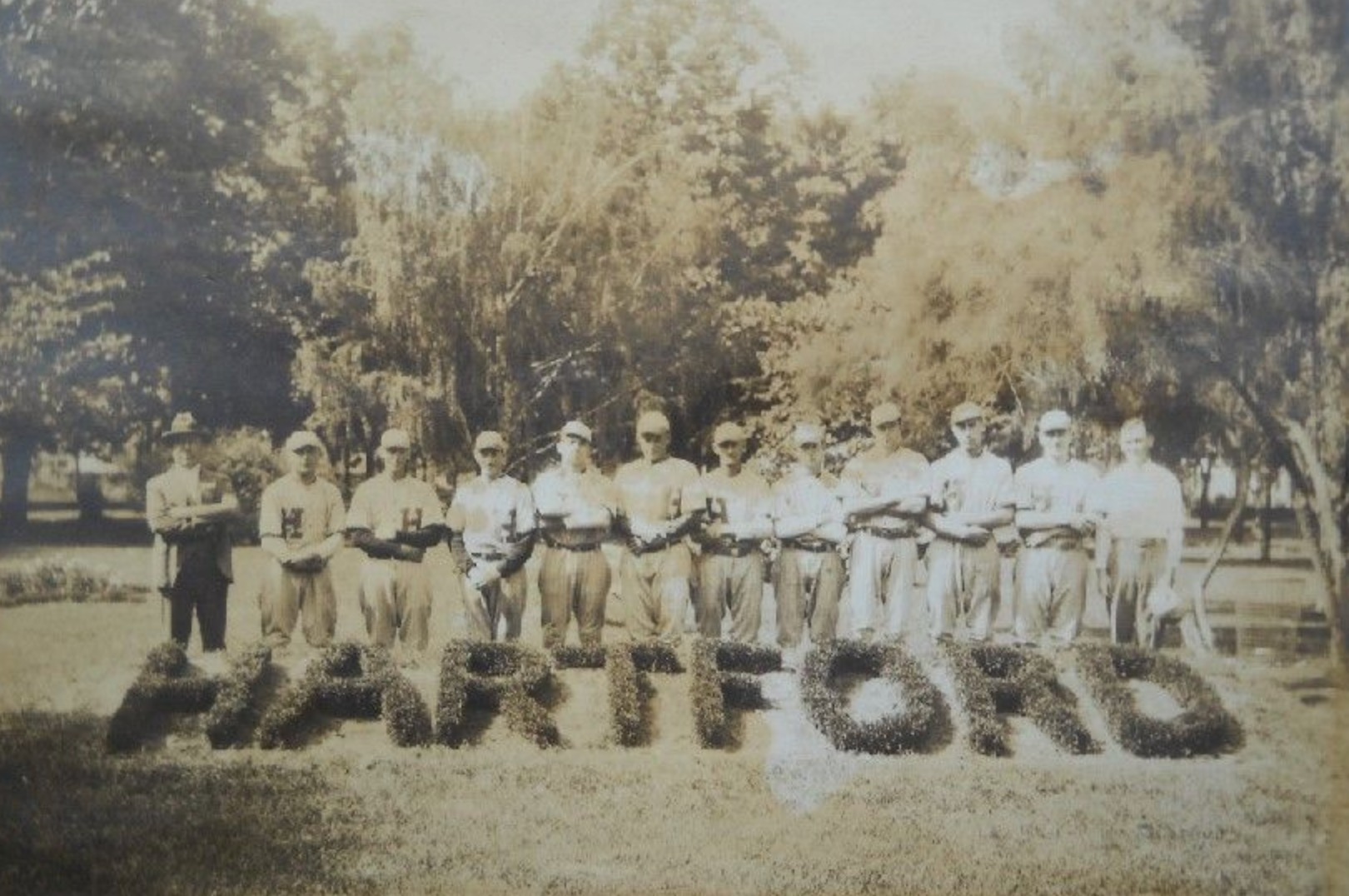 As winter descended on Hartford, Jim Clarkin renewed his lease of the Wethersfield Avenue Grounds for ten more years. He then built the largest grandstand in the league to seat more spectators. When the 1912 season began, Bob Connery suited up for his last managerial campaign. Connery would later discover Rogers Hornsby as a scout for the St. Louis Cardinals. Hartford also added Benny Kauff who batted .321 in 53 games. Hugh High led the Connecticut League with 145 base hits and 5 homers. Si McDonald served as primary catcher and captained Hartford to second place.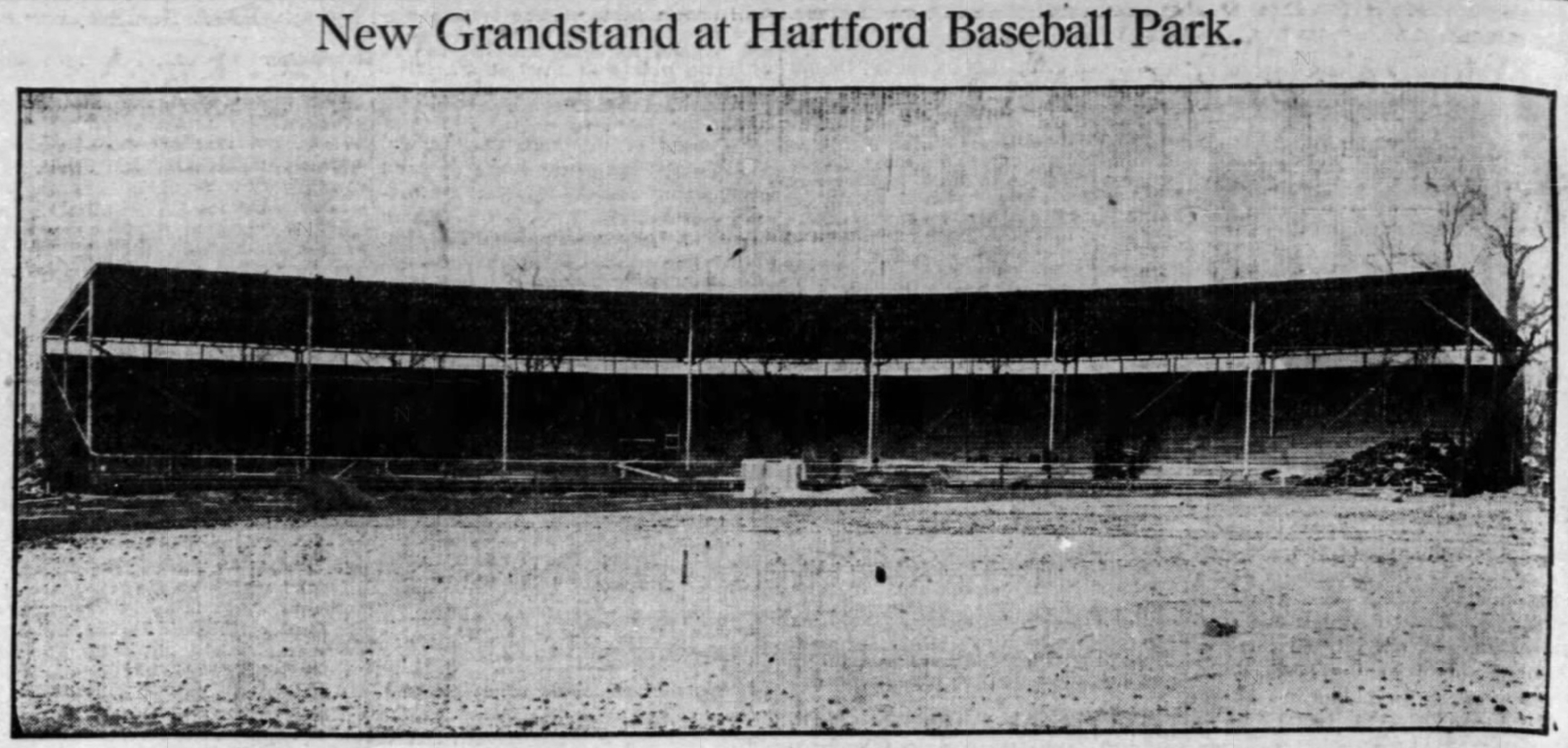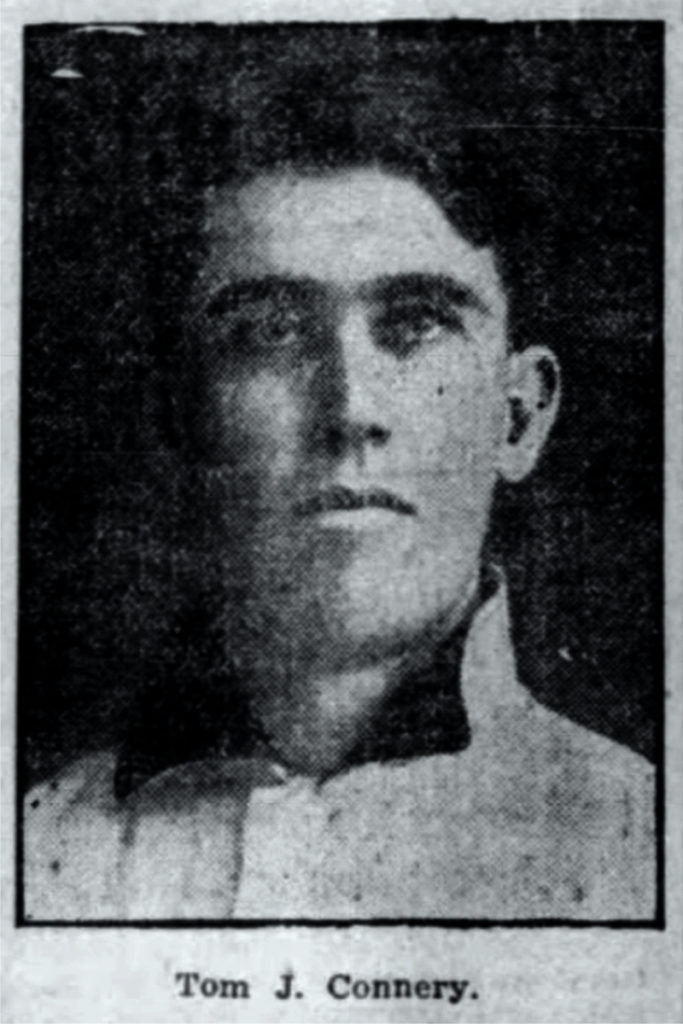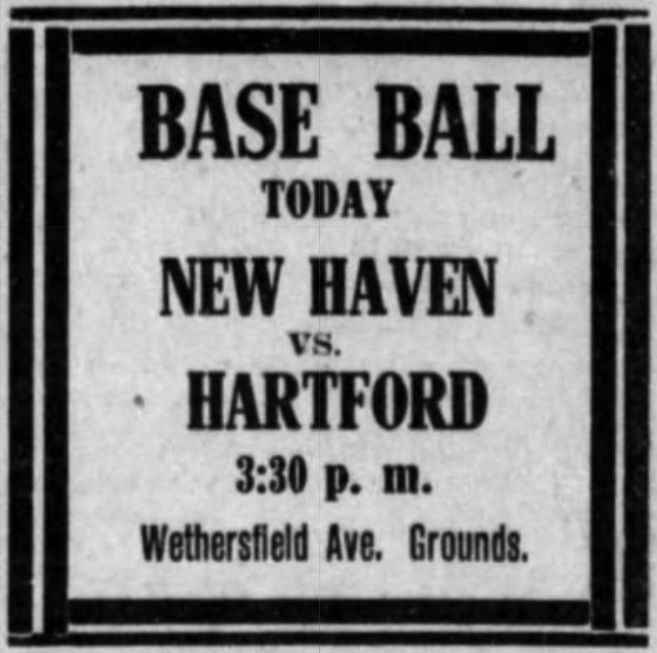 At an offseason meeting, President Jim O'Rourke and Connecticut League officials renamed the loop the Eastern Association, reflecting the inclusion of three Massachusetts clubs. In preparation for the 1913 season, the Senators announced Si McDonald as Hartford's player-manager. Important acquisitions were shortstop, Bill Morley, second baseman, Jim Curry and first baseman, Mickey Keliher. Center fielder Benny Kauff had one of the Senators' best seasons, leading the league with 176 hits and a .345 batting average. Behind superior hitting and pitching, Hartford won 83 games and another triumphant league championship.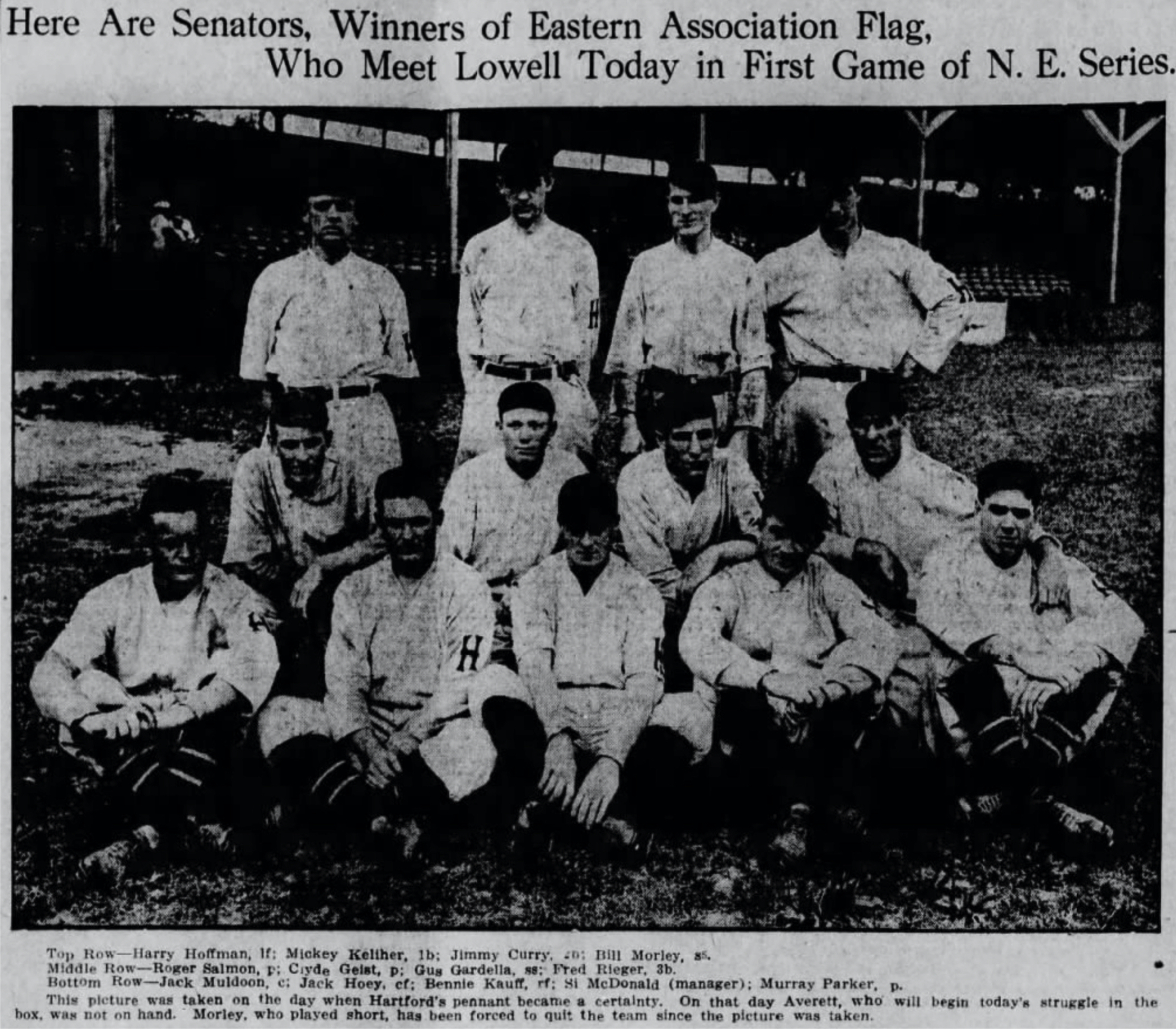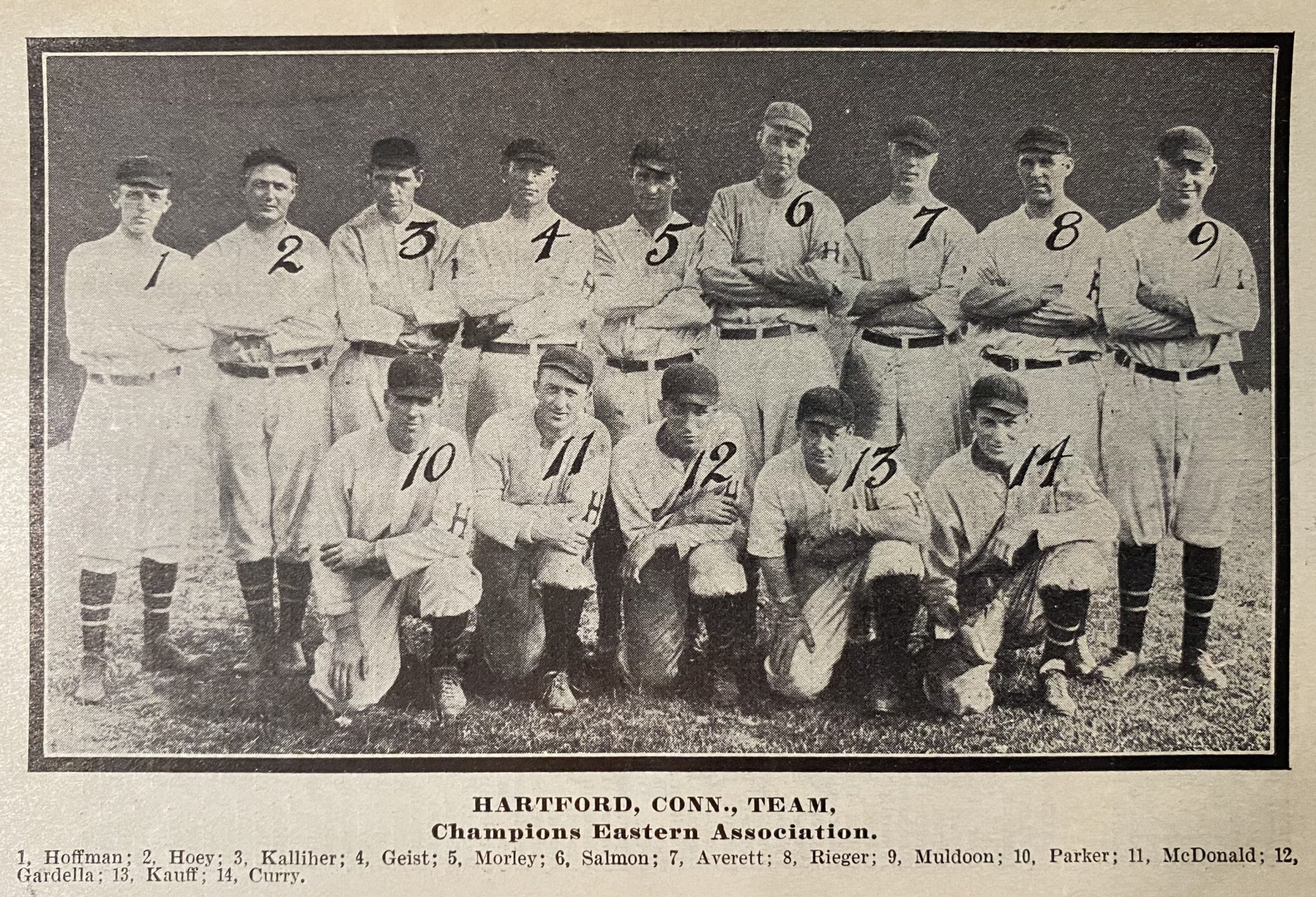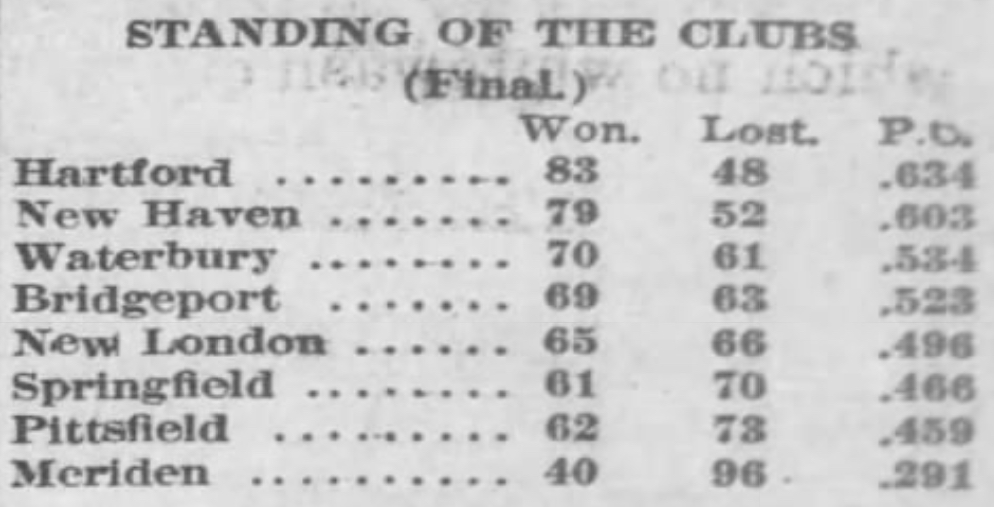 Most of Hartford's title winners appeared again in 1914. Si McDonald became full-time manager while Hartford-born Jack Muldoon was promoted to starting catcher. Eventually McDonald was deposed by owner Clarkin, who assigned the job to a veteran manager, Dan O'Neil. New arrivals Ed Barney and Jack Hoey were Hartford's most productive hitters. Pitchers Clyde Geist and Fred Rieger carved out brilliant seasons and were among the league leaders in wins. When the Eastern Association wrapped, the Senators had completed a tenth consecutive season with a winning record.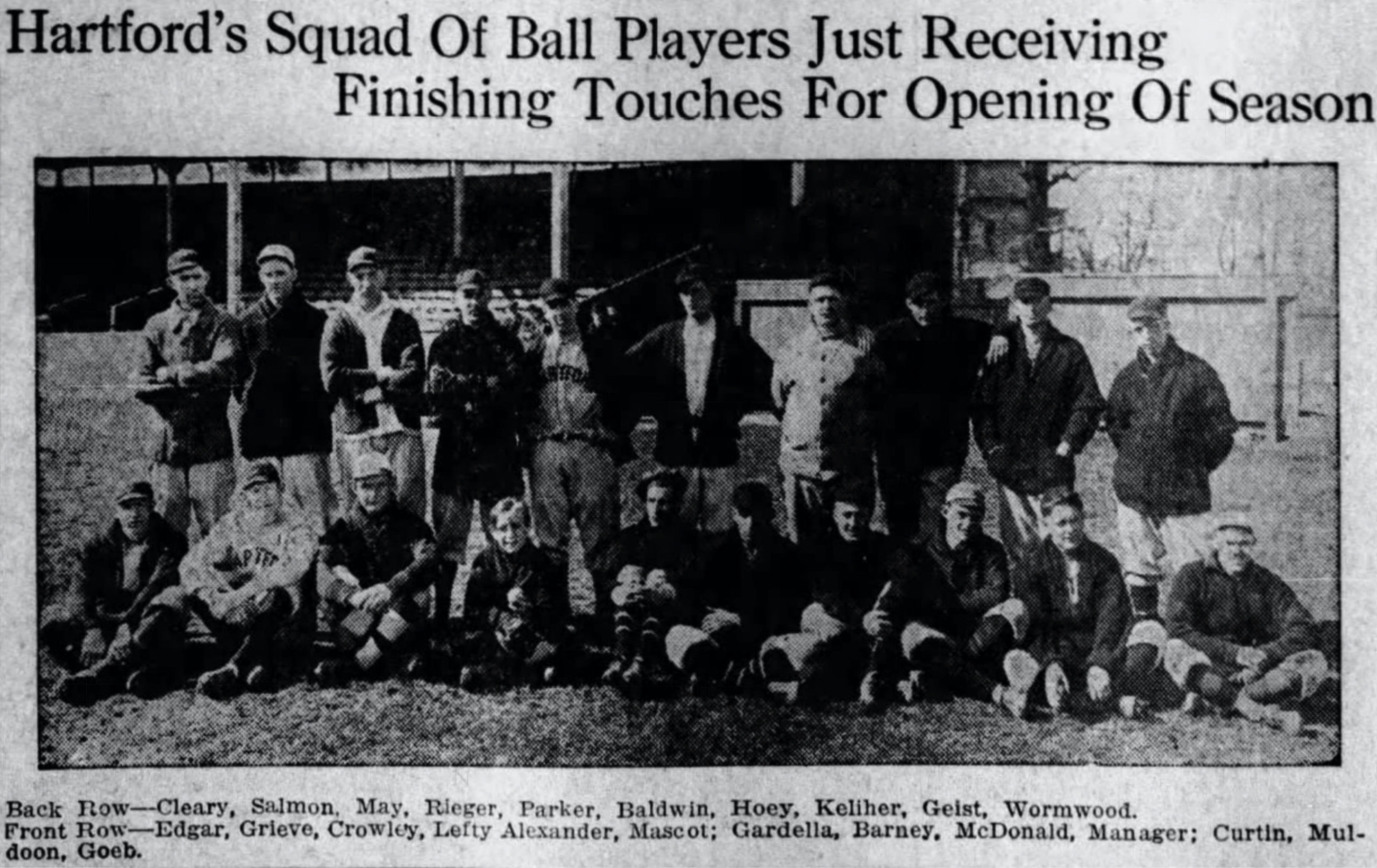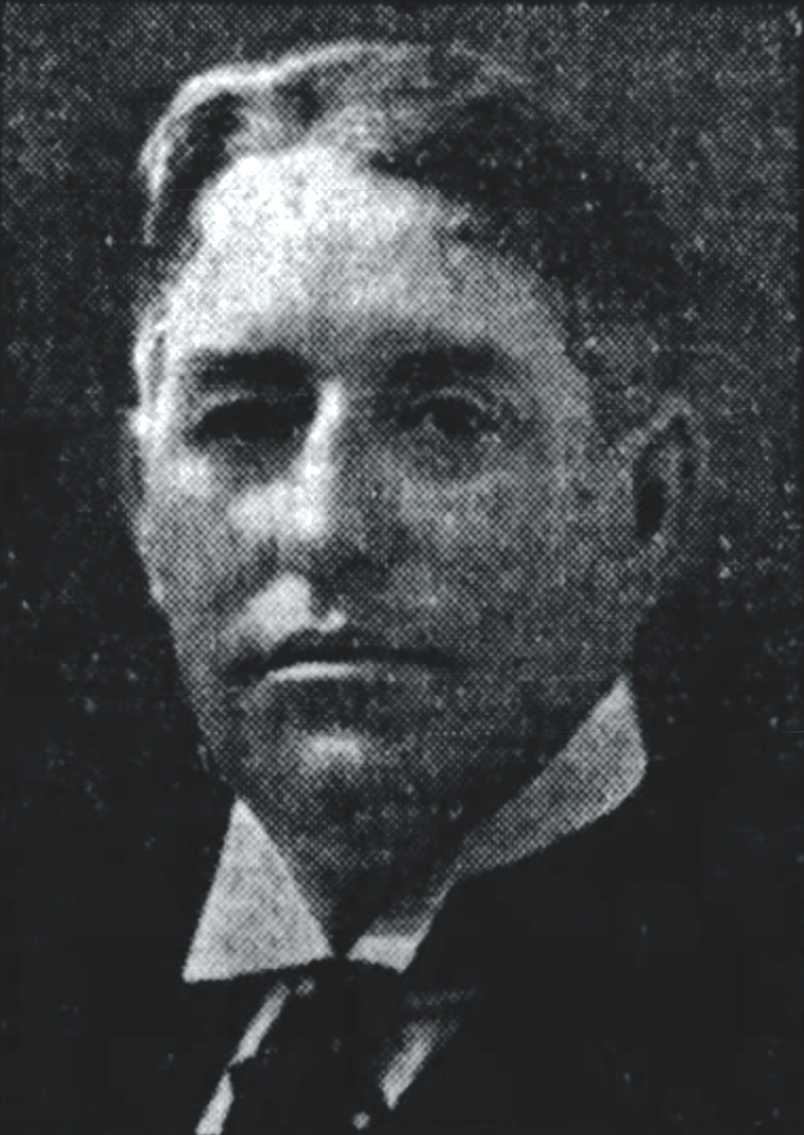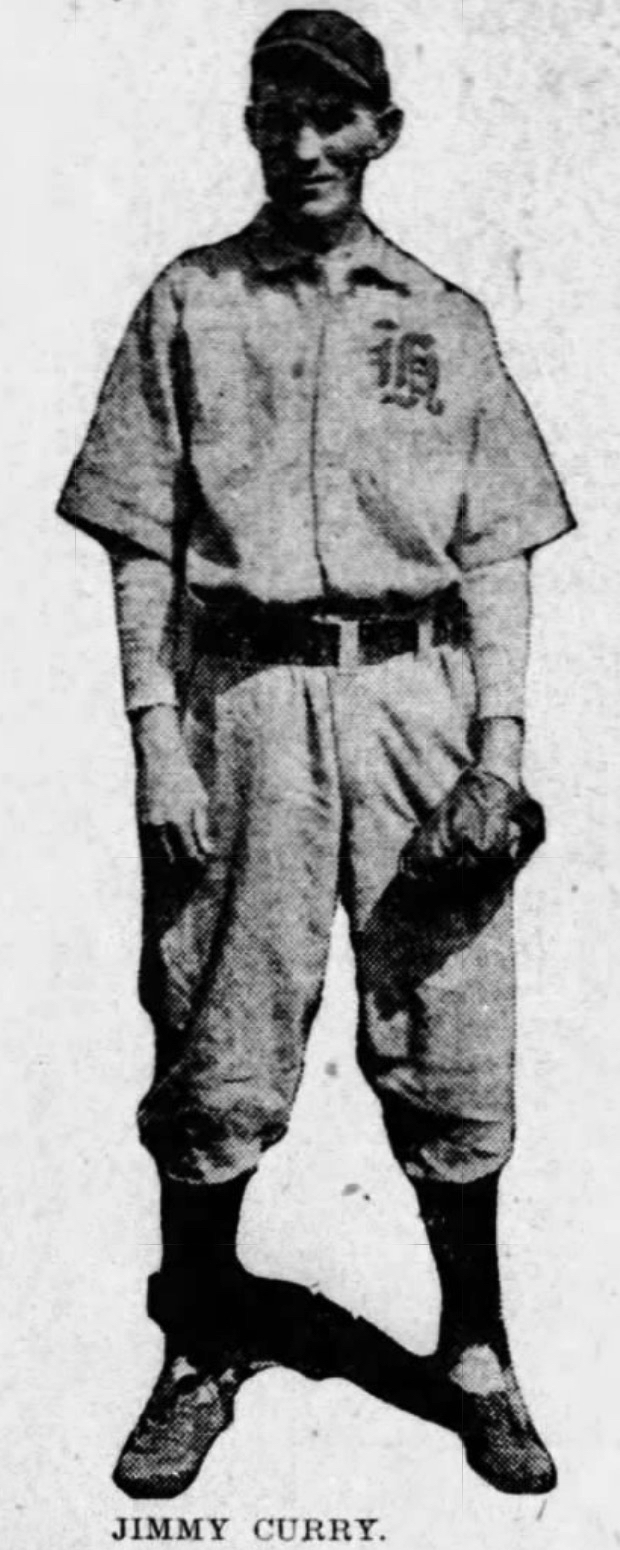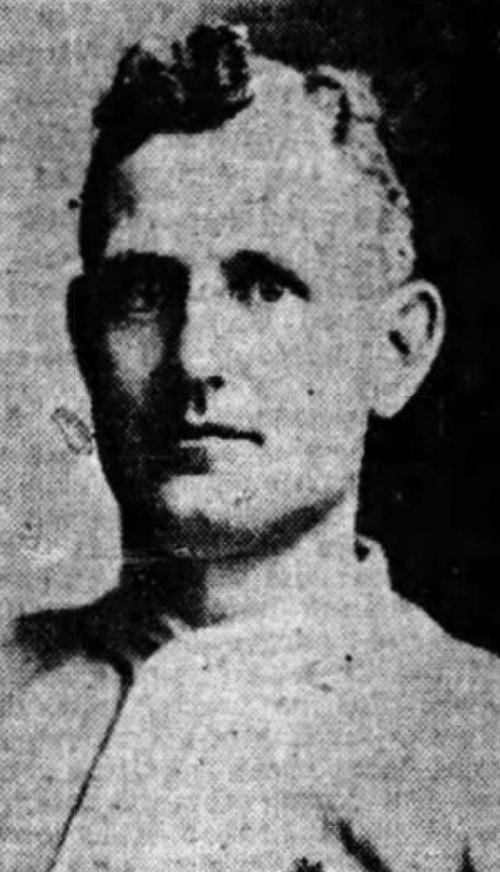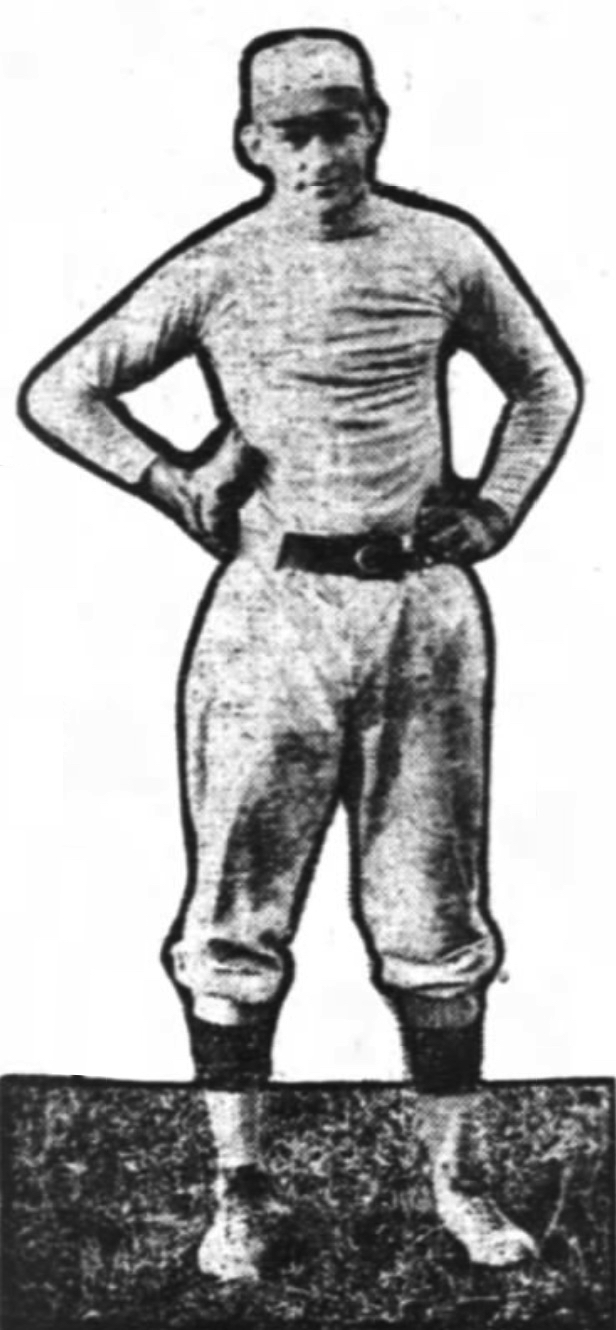 In 1915, proprietor Clarkin abandoned the Eastern Association. Instead, he entered Hartford into the Colonial League, loosely affiliated with the infamous Federal League. Shortly before the season, 36 year old infielder Jim Delahanty was named player-manager. He mashed a .379 batting average, earned MVP of the league and led the Senators to the Colonial League pennant. Other players on the squad were former Federal Leaguers with the Brooklyn Tip Tops and the Newark Pepper. A mix of outcasts won Hartford its third pennant during a span of six years.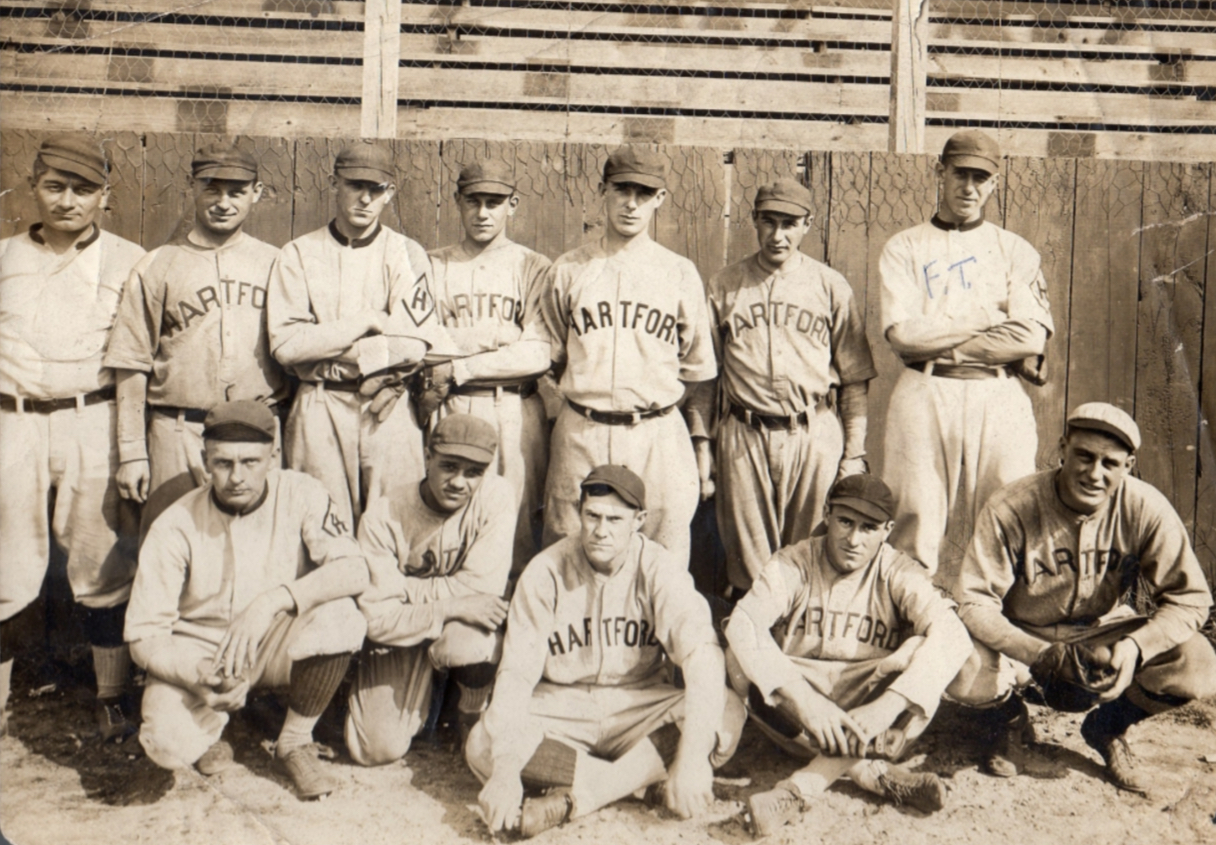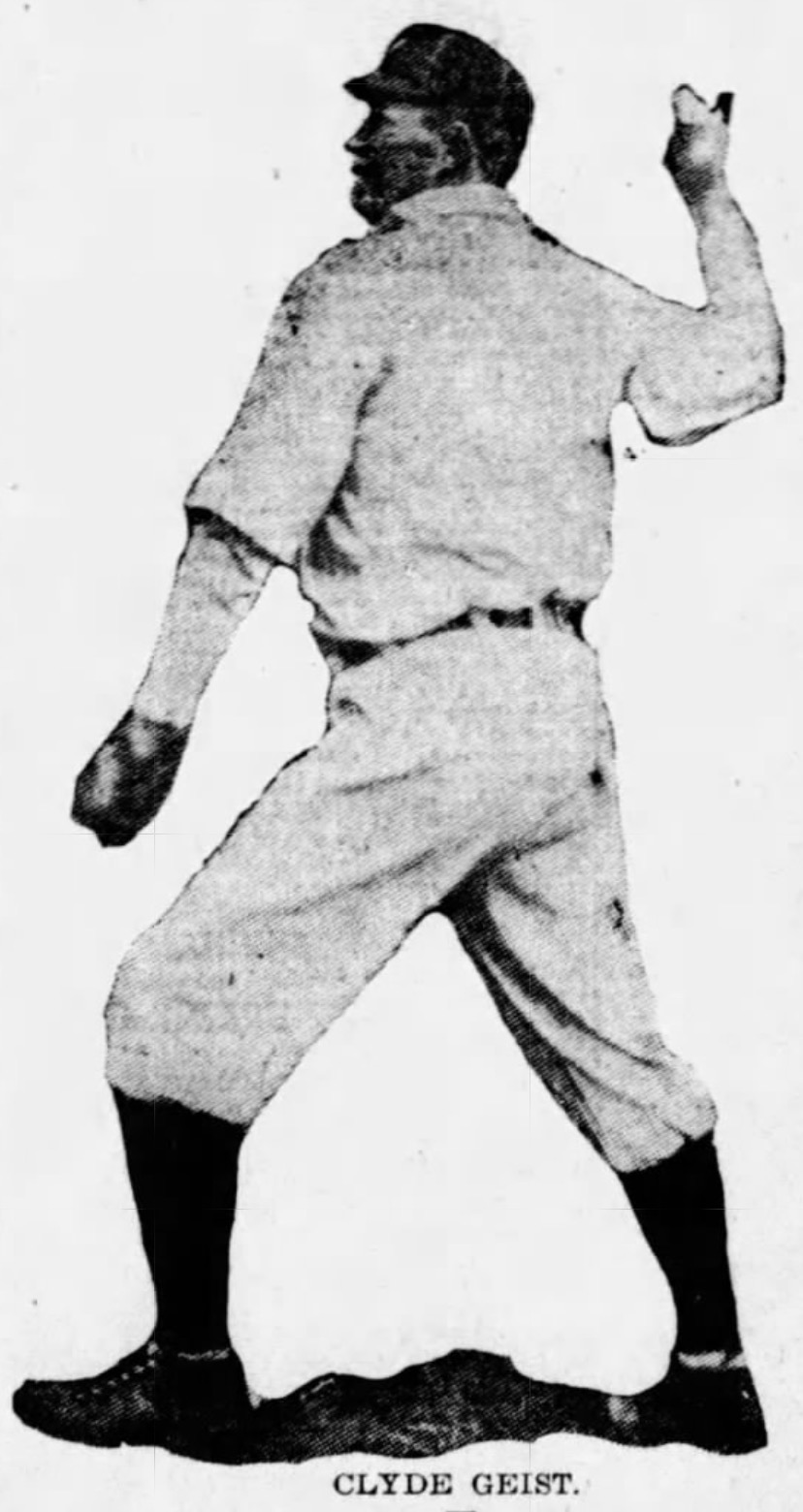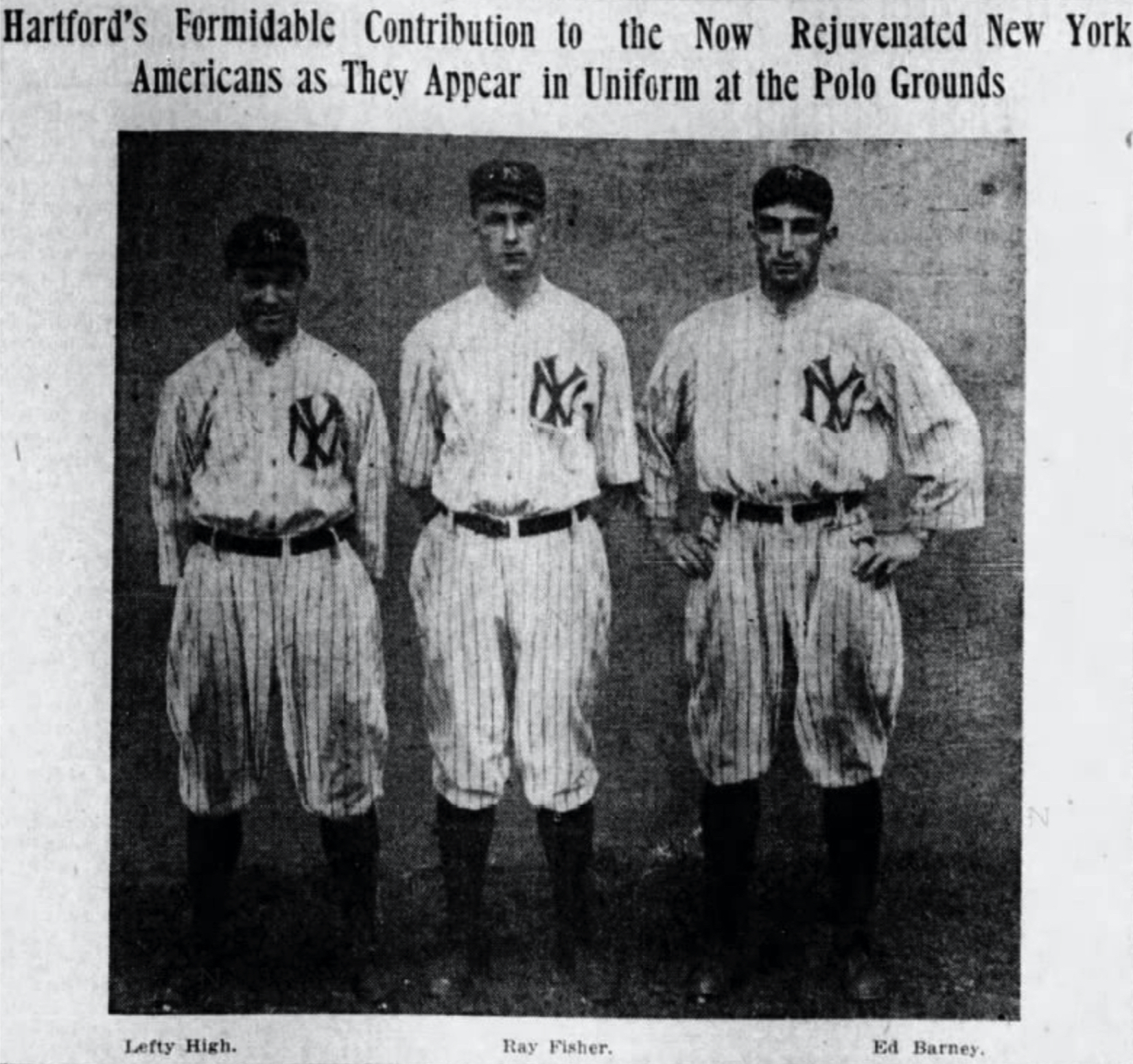 Sources