The Burnham brothers are two of the best baseball players ever to hail from South Windsor, Connecticut. Gary Burnham Jr. and Brett Burnham, sons of Deborah and Gary Burnham Sr. each had excellent playing careers. The Burnham's became minor leaguers and traveled to world doing what they loved. Separated by six and a half years, the brother duo were heavily influenced by their grandfather, Ralph Giansanti Sr. and their uncle, Ralph Giansanti Jr. both of whom also played minor league baseball.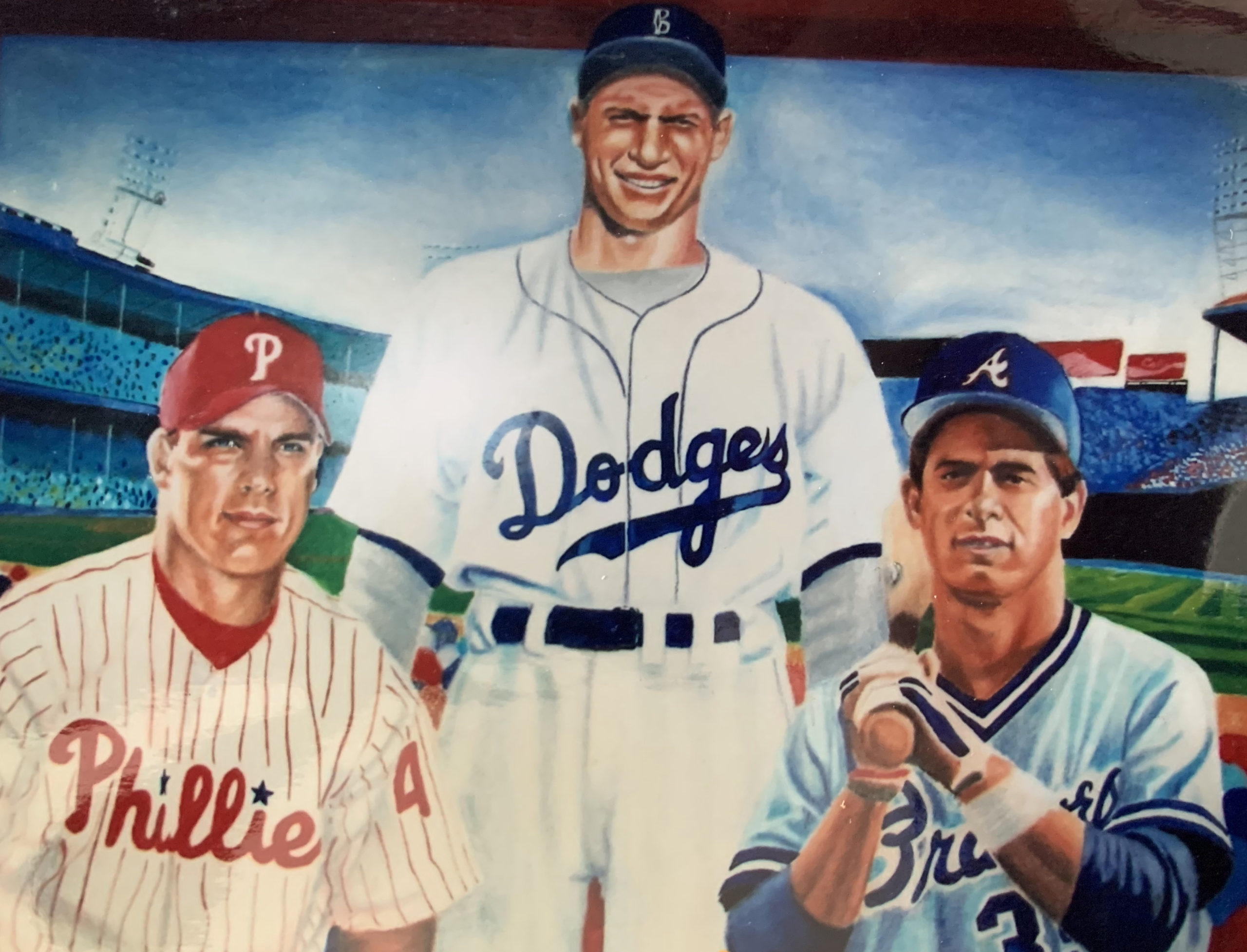 Born in Hartford, Connecticut, on October 13, 1974, Gary Burnham displayed athletic promise from an early age. At 15, he was a left-handed prospect who corked a .500 batting average for American Legion Post 133 of South Windsor. To develop his skills against more experienced players, Gary also competed in the Greater Hartford Twilight Baseball League in between his legion schedule. As a teenager, he manned the outfield and filled in at first base for the Moriarty Brothers franchise, managed by twilight legend Gene Johnson.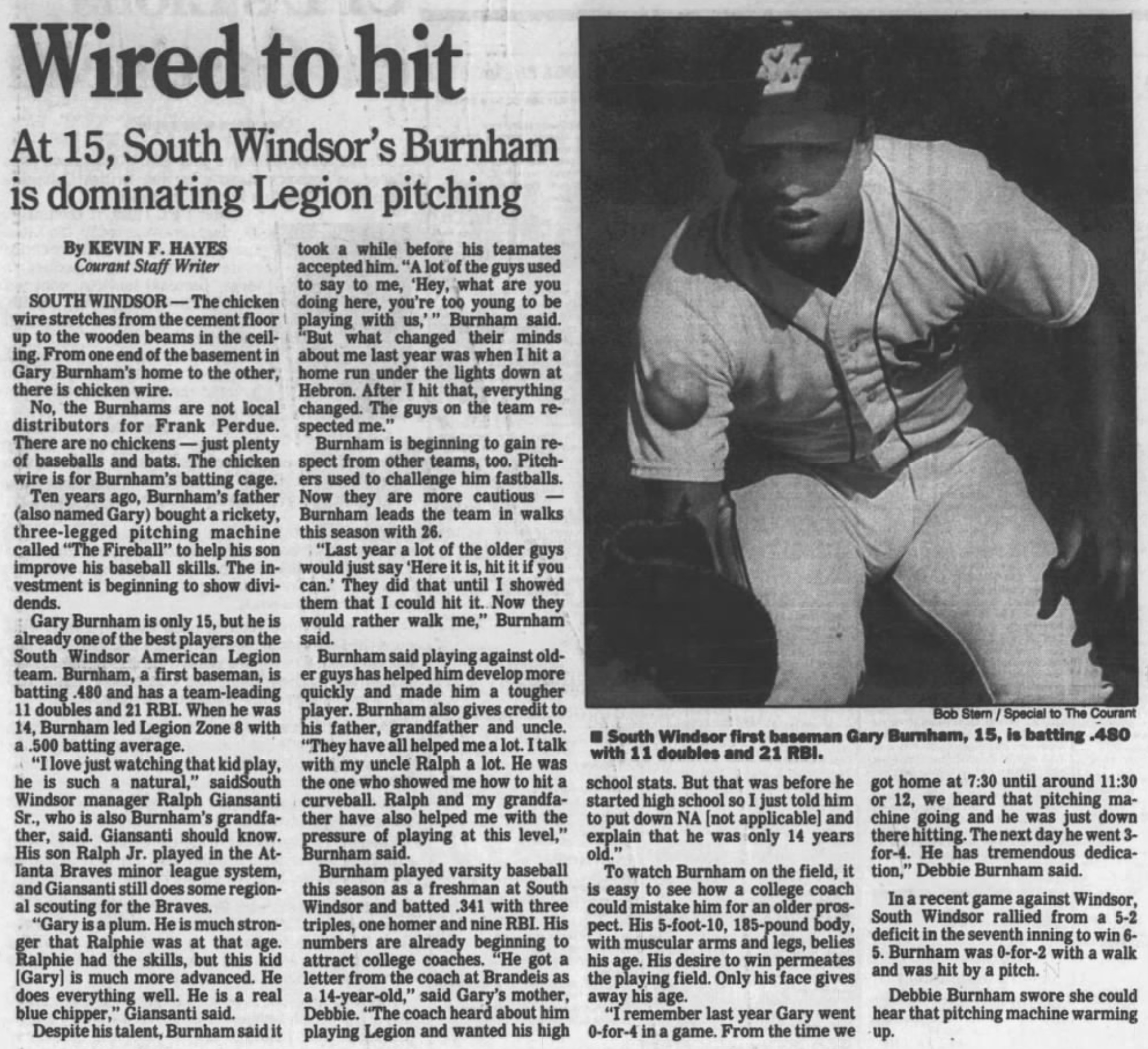 Gary graduated from South Windsor High School where he earned four varsity letters in baseball and football. He captained South Windsor baseball to the Class-L State Championship in his senior year and was named All-Conference, All-State and All-American along with Gatorade's CT High School Player of the Year. Gary also captured the Hugh Greer Award as Outstanding Athlete of South Windsor's Class of 1993. He was then drafted by the Chicago Cubs in the 22nd round of the 1993 Major League Baseball Draft but instead, Gary chose to accept an athletic scholarship to Clemson University in South Carolina.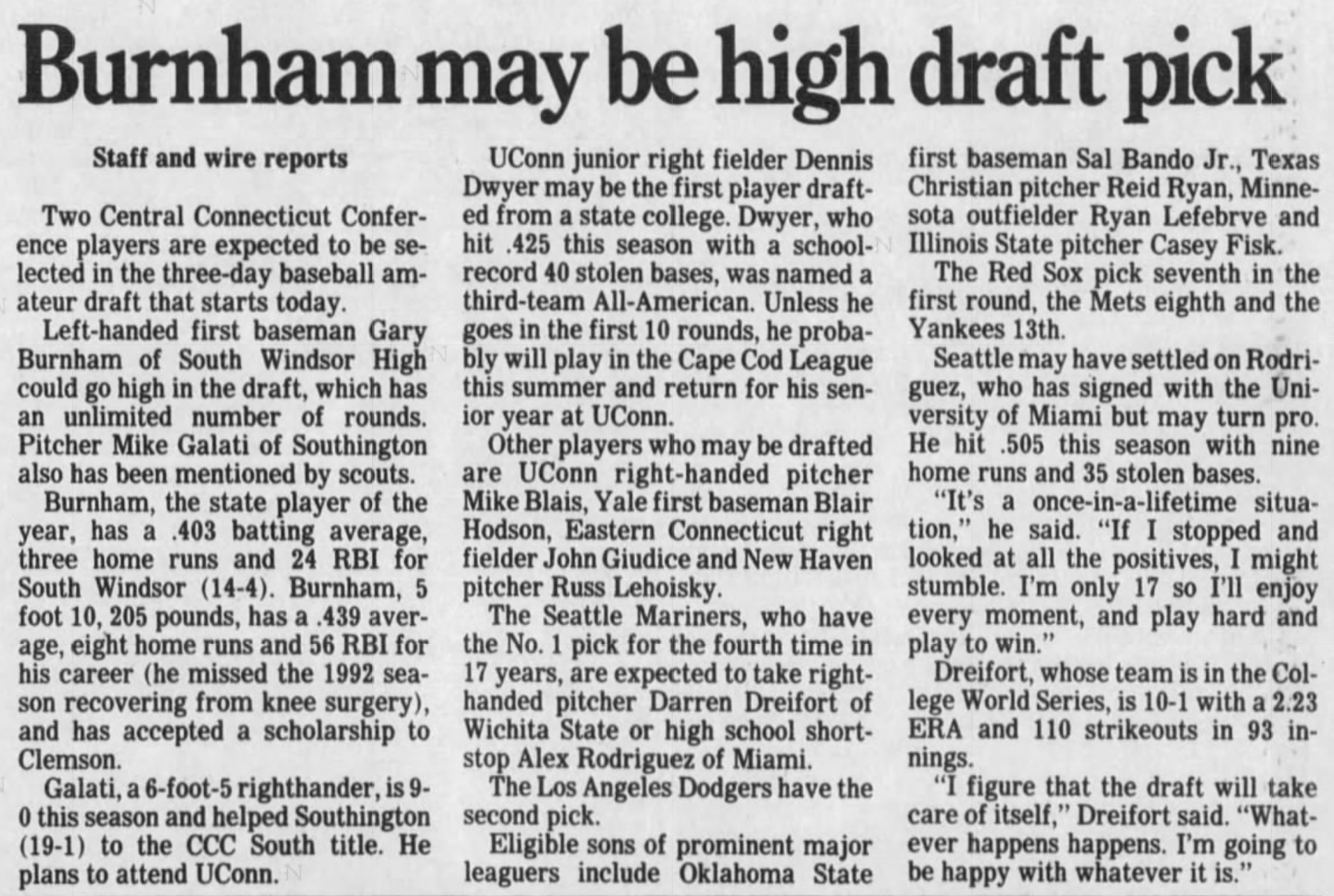 As a freshman at Clemson, Gary started in left field and batted fifth and Clemson was ranked first in the nation during most of the 1994 season. In 1995, he spearheaded a College World Series run and achieved All-ACC and All-American honors. He walloped a .344 batting average and ranked second in NCAA Division-I with 27 doubles. That summer, the Orleans Cardinals of the Cape Cod Baseball League tapped Gary to play in Massachusetts. After a formidable performance, he was selected to the 1995 Cape Cod League All-Star Game at Boston's Fenway Park and secured MVP of the game.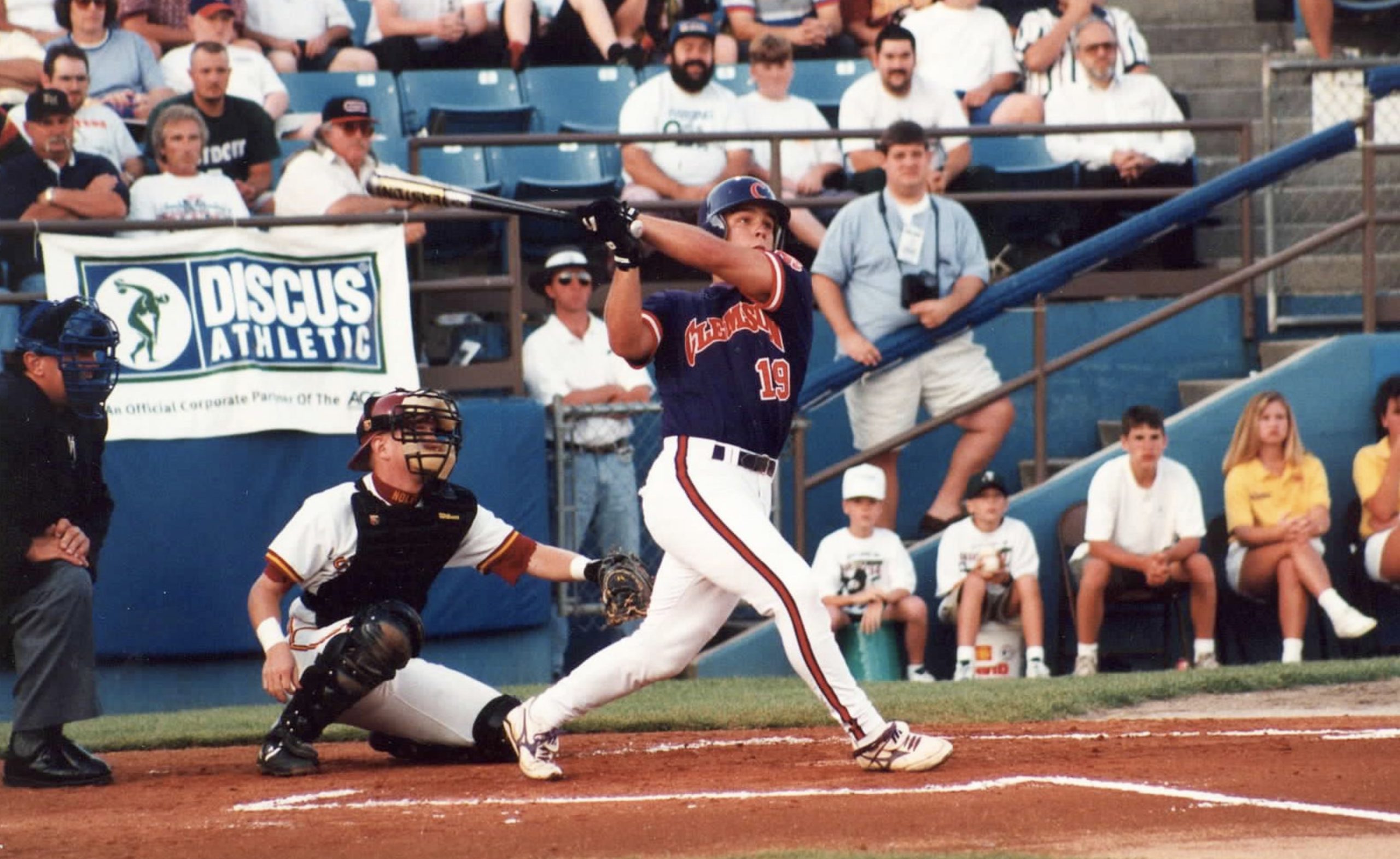 In 1996, Baseball America ranked Gary Burnham as the 56th "Best College Prospect" and 3rd Team Preseason All-American. He took Clemson to their second College World Series appearance and was voted to the All-ACC team. The Oakland A's selected Gary in the 40th round of the 1996 MLB draft though again, he did not sign. Gary returned to the Cape Cod League with the Falmouth Commodores in the summertime. During his senior year, Gary led the Tigers in almost every offensive statistic and earned the team's Most Valuable Player award. He hit .391 with 15 home runs, 82 RBI, 106 hits and concluded his college career by setting the program's doubles record (77).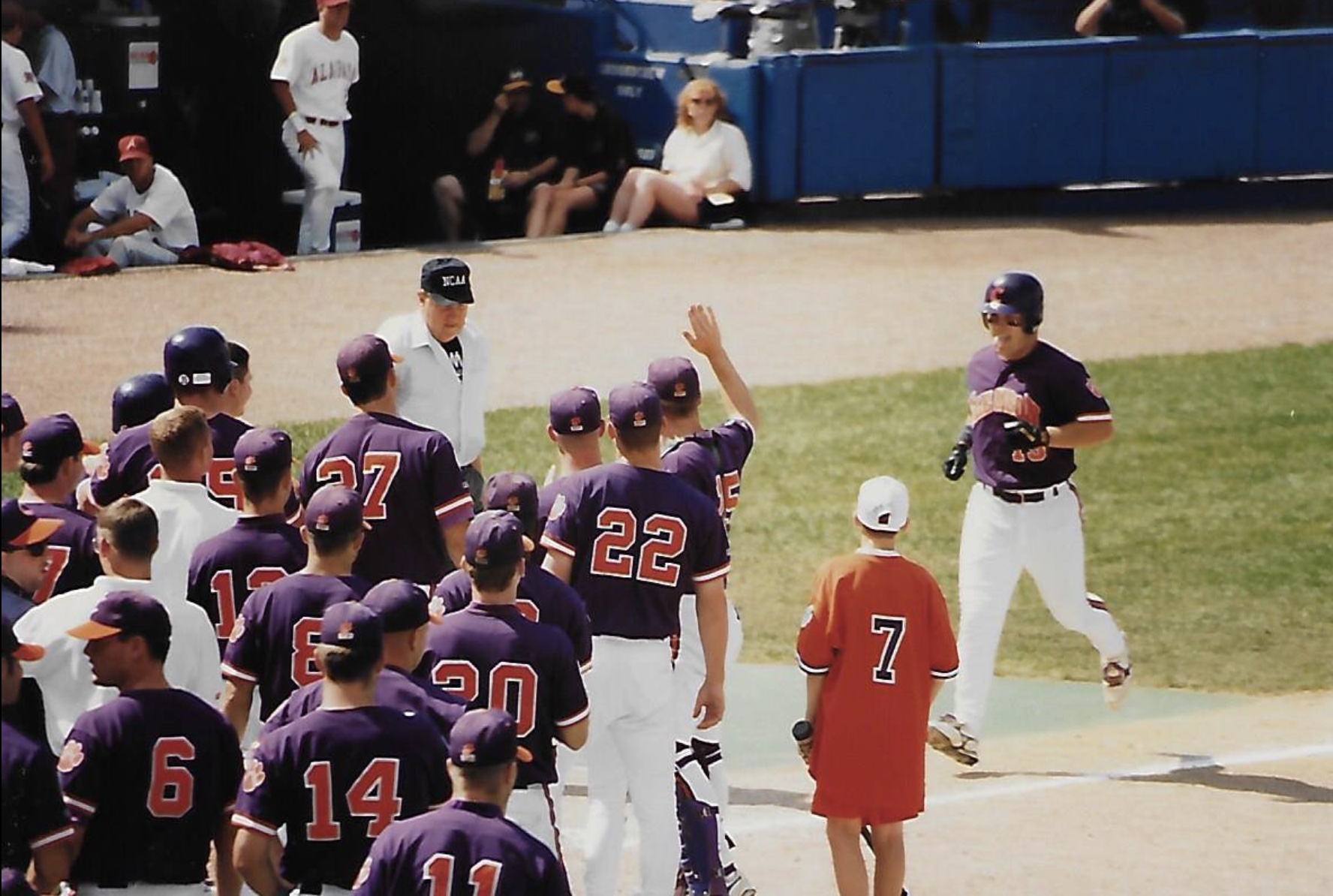 For a third time Gary was drafted by the Philadelphia Phillies organization in the 22nd round of the 1997 MLB Draft. It was the start of a fourteen year professional career highlighted by eleven years in the minors and four years in Asia. Gary got his start in rookie ball on the Batavia Clippers of the New York-Pennsylvania League and led his club in base hits, batting average and total bases. In 1998, he was promoted to High-A ball with the Clearwater Phillies alongside Jimmy Rollins and Pat Burrell. Gary crashed a .296 batting average with 33 doubles, 10 triples and 93 runs, while leading Florida State League first basemen with a .994 fielding percentage.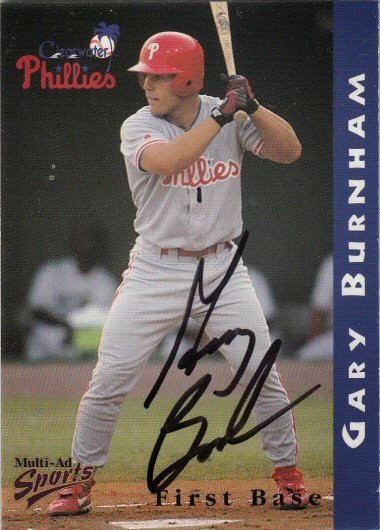 Gary won another promotion to the Double-A Reading Phillies in 1999, where he split time between first base and outfield. He compiled 12 home runs and 49 RBI over 116 games, though his batting average slumped to .249. The next season, Gary bounced back, hitting .268 with 28 doubles for Reading. In 2001, he suited up for a third season with Reading and hit .318 with 25 doubles and 15 homers. He had the best average in the Phillies farm system, which was third-best in the Eastern League.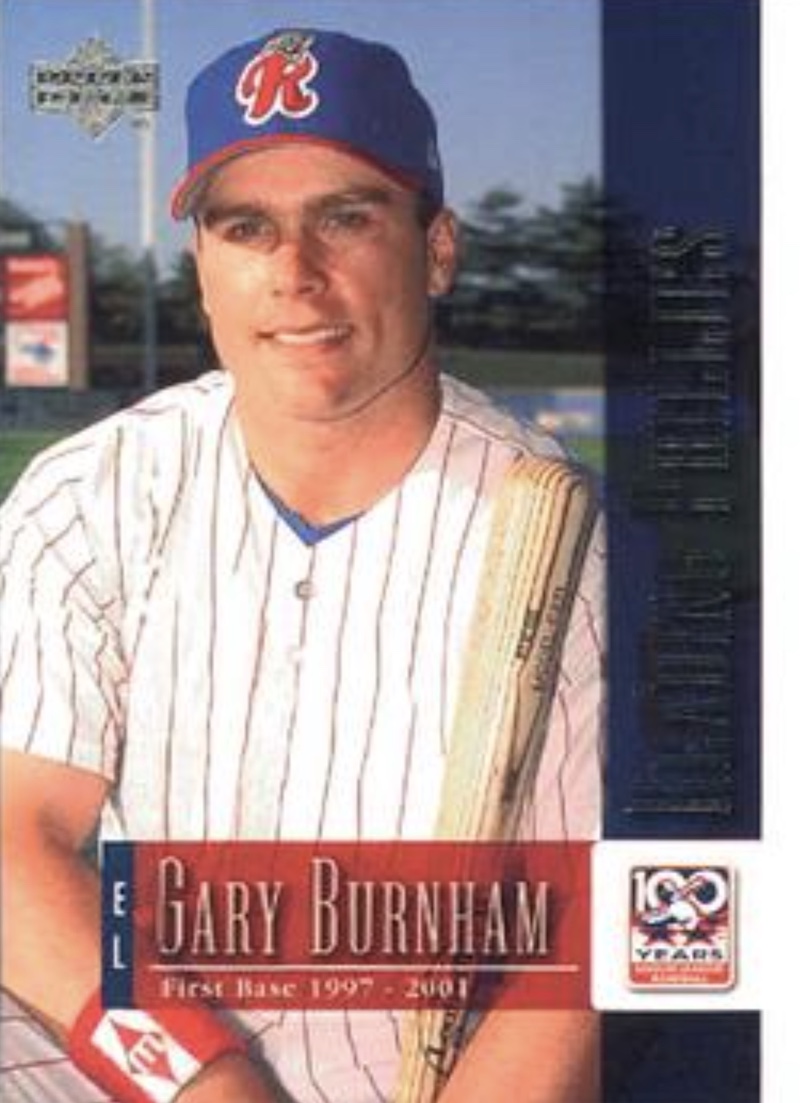 After five seasons with the Phillies organization, Gary ended up being traded to the Toronto Blue Jays during Spring Training of 2002. The Blue Jays gave the 27-year-old his first shot at the Triple-A level with the 2002 Syracuse SkyChiefs. Gary had a career year, hitting .281 with 151 base knocks, 34 doubles, 17 home runs and 88 RBI. He paced Syracuse in RBI and was chosen as the team's MVP. He also led the Blue Jays organization with 238 total bases, was third in the International League in RBI and had the most assists among all first basemen.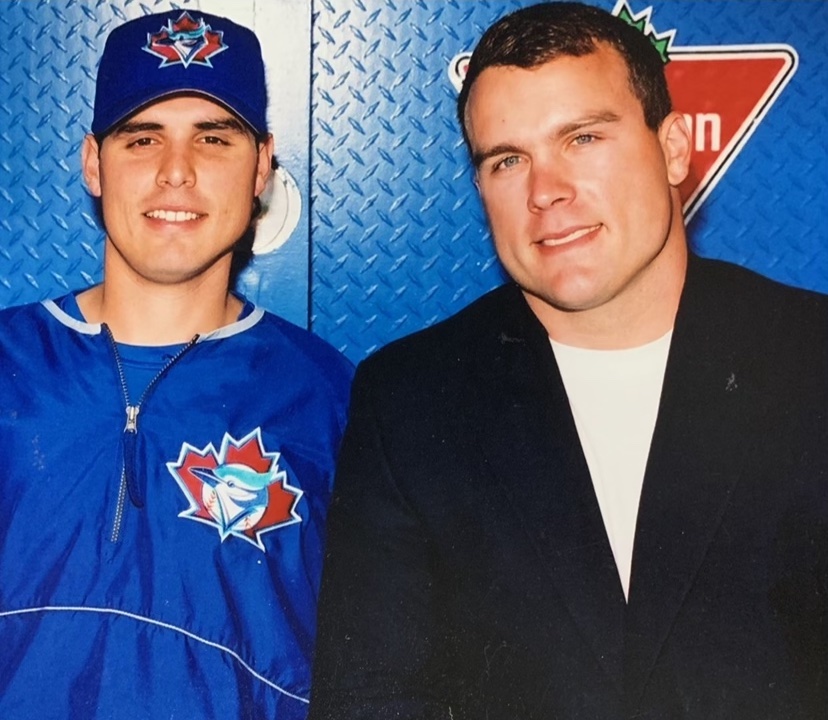 In 2003, Gary served as Toronto's Triple-A backup plan for their star first baseman, Carlos Delgado. Gary carved out a .269 batting average for Syracuse with 9 home runs in an off-year. He then split the 2004 season between the St. Louis Cardinals' Memphis Redbirds affiliate (.292 in 35 games) and the Cincinnati Reds' Louisville Bats club (.261 in 69 games). In 2005, the 30-year-old southpaw played for the independent Bridgeport Bluefish. He led his team in runs (75), doubles (32), home runs (18) and RBI (84). Gary finished second in the Atlantic League with a .320 batting average. He was saluted with All-Star honors and awarded team MVP of the Bluefish.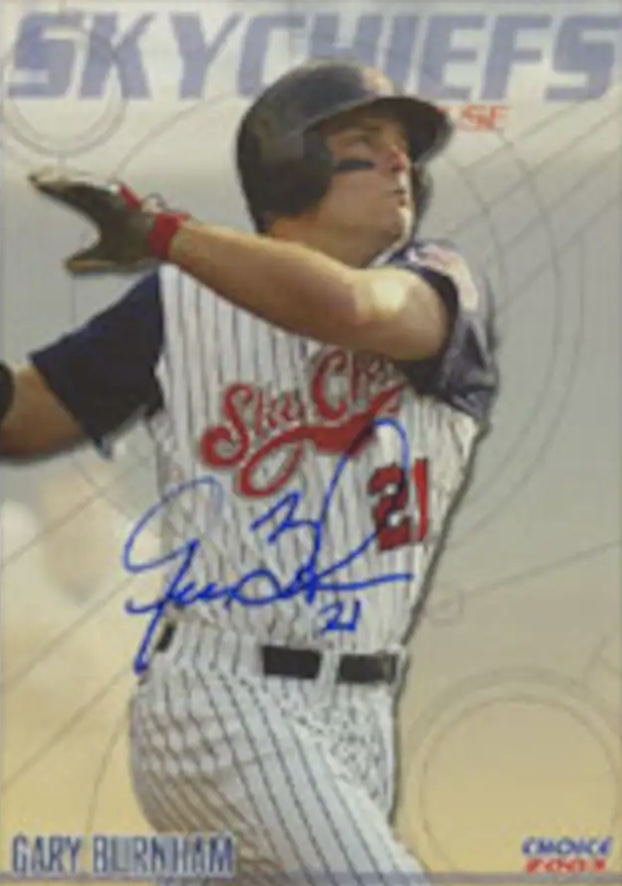 Gary started the following season with the Bridgeport Bluefish of the Atlantic League. He began the year batting .319 over 19 games and played well. The Philadelphia Phillies took notice and signed Gary to another minor league contract on May 23, 2006. He went on to clobber a .341 batting average in 80 games for the Double-A Reading Phillies with 16 homers and 60 RBI. He was recognized as a Topps National Player of the Month for hitting 10 dingers in August. Despite missing about a month of the season, Gary achieved the Triple Crown in the Phillies farm system and set the Reading Phillies career home run record (56).
At the end of 2006, the Phillies called him up to the Triple-A Scranton/Wilkes-Barre Red Barons. Gary had a torrid hot stretch hitting .391 average, 9 runs and 8 RBI in 10 games. It was clear that he was a major league caliber player, but the Phillies had 2006 MVP Ryan Howard at first base. Gary remained in Triple-A in 2007, starting at designated hitter, first base and outfield for the Ottawa Lynx of the International League. After batting .292 with 12 home runs, 35 doubles, 84 RBI and a league-best on base percentage, Ottawa dubbed him team MVP.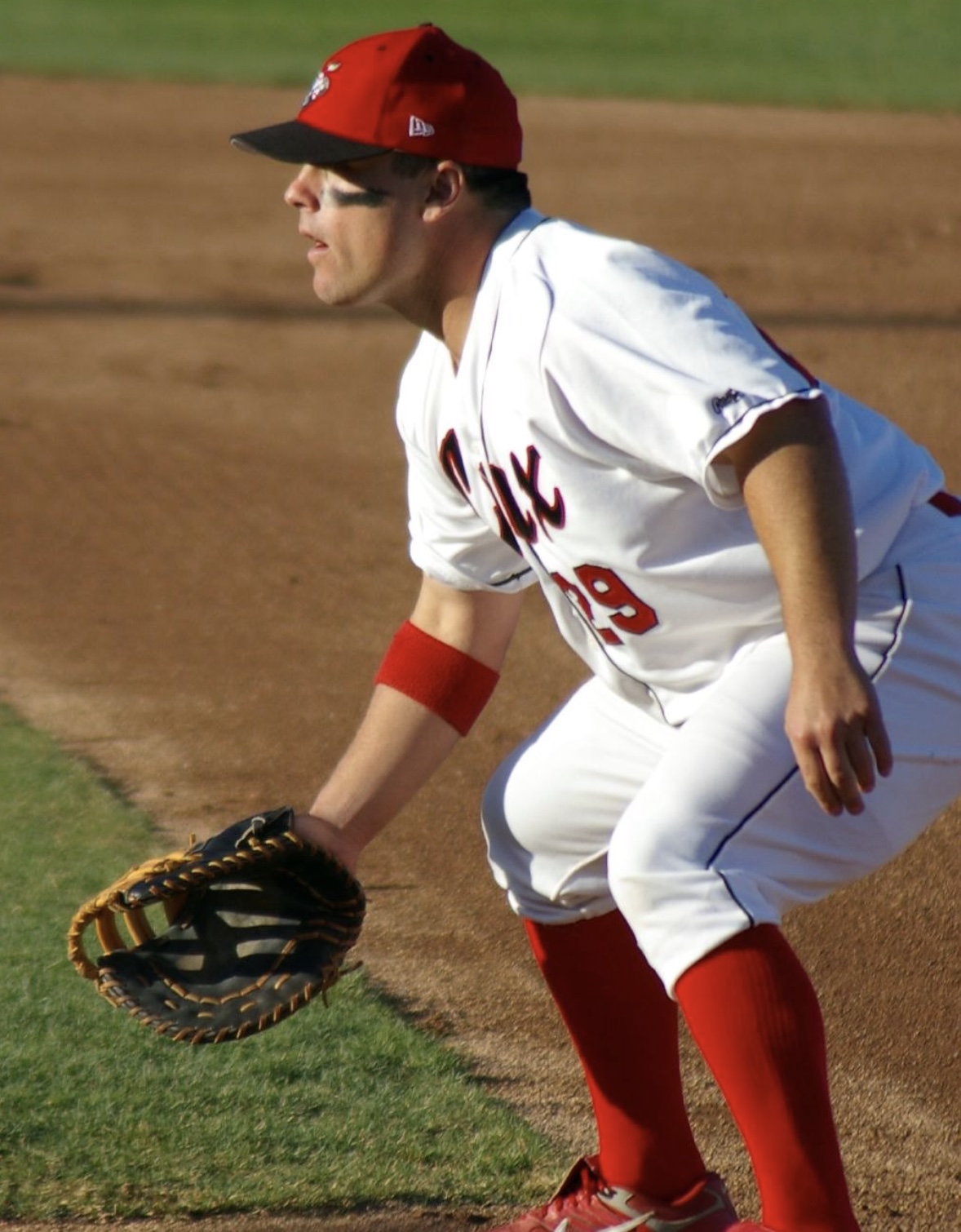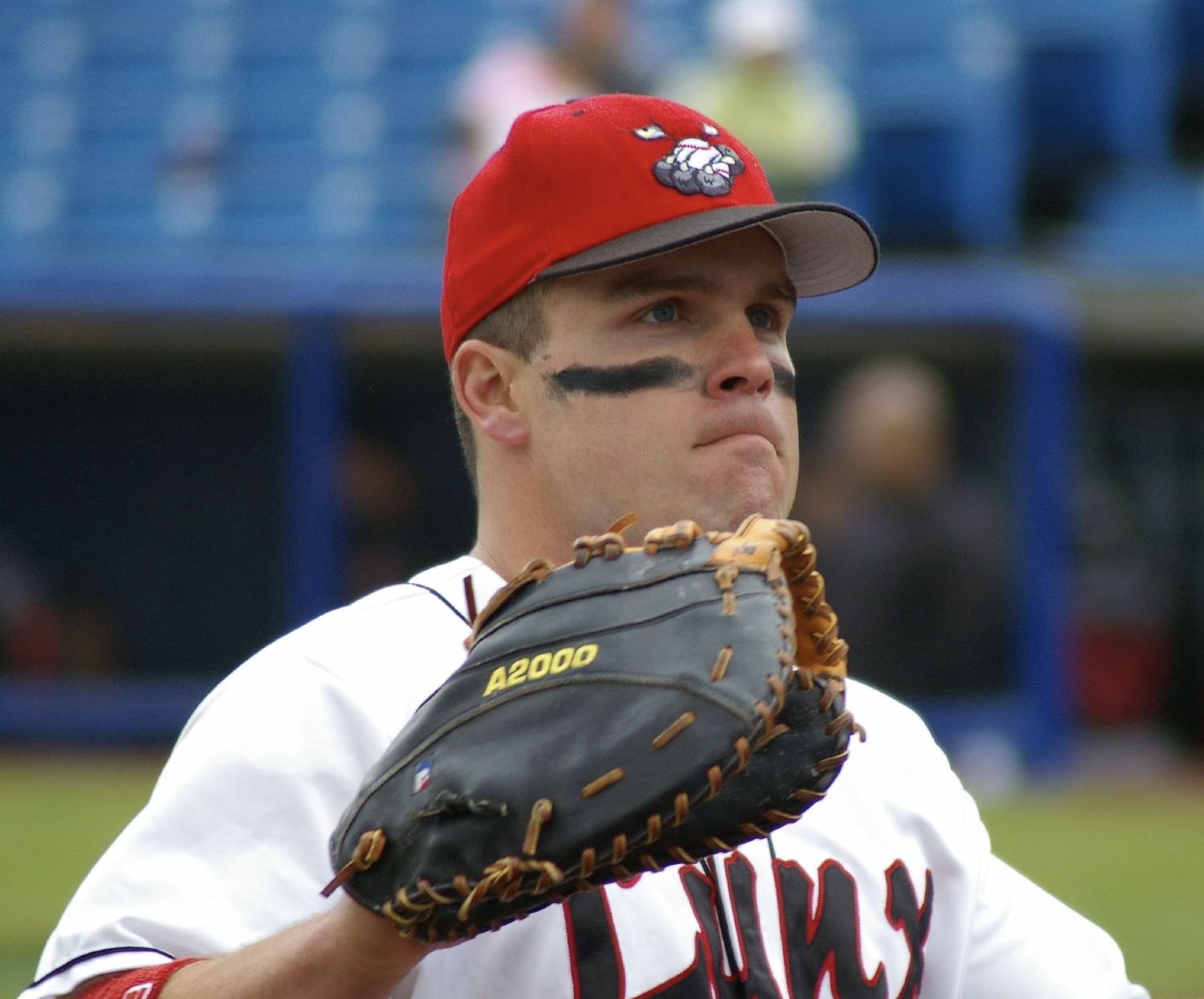 After concluding his minor league career in the United States, Gary welcomed new opportunities from abroad. In the off-season, he made appearances in the Mexican Pacific Winter League and the Dominican Winter League. Then in 2008, Gary signed a contract with the La New Bears of Taiwan's Chinese Professional Baseball League. Over a total of 70 games for the Bears, he batted .323 with 10 home runs and 56 RBI. At 33 years old, he set a league record among foreign-born players by hitting in 23 consecutive games.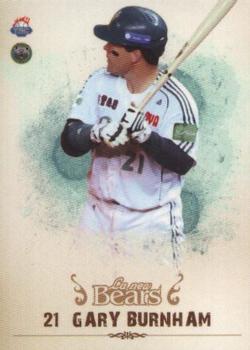 Gary parlayed his Taiwan season' into a role in Japan. He joined the Chiba Lotte Marines of Nippon Professional Baseball, managed by Bobby Valentine. In a game against the Tohoku Rakuten Golden Eagles, Gary hit a game-winning homer off of future New York Yankees pitcher, Masahiro Tanaka. Gary was also selected to team Italy's preliminary roster for the 2009 World Baseball Classic, but he did not compete in the tournament. However in 2010, he inked his last professional deal with the Godo Knights of the Italian Baseball League, ranking top ten in most offensive categories.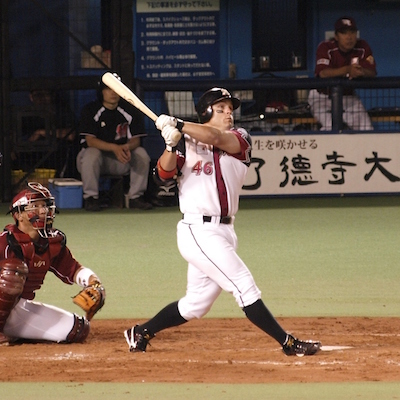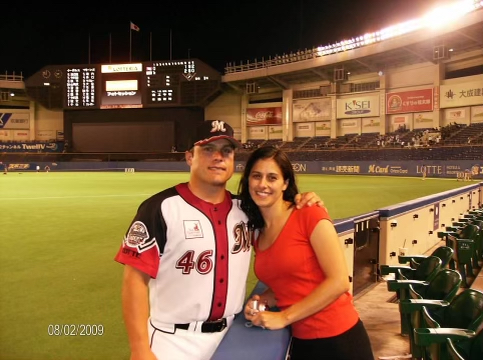 Gary retired from professional baseball at 35 years old. In total, he amassed 155 home runs, 856 RBI, a .293 career batting average and a .375 on base percentage. He was also an underrated defender; in 662 minor league games, he maintained a .992 fielding percentage with only 51 errors. Gary was named an all-star at every minor league level and received three team MVP awards. In 2010, the Reading Phillies named him to the All-Decade team. Then in 2016, the Reading Phillies inducted Gary Burnham into the Reading Phillies Hall of Fame in the same class as Nick Punto, Eric Valent, Jason Michaels and Pat Burrell.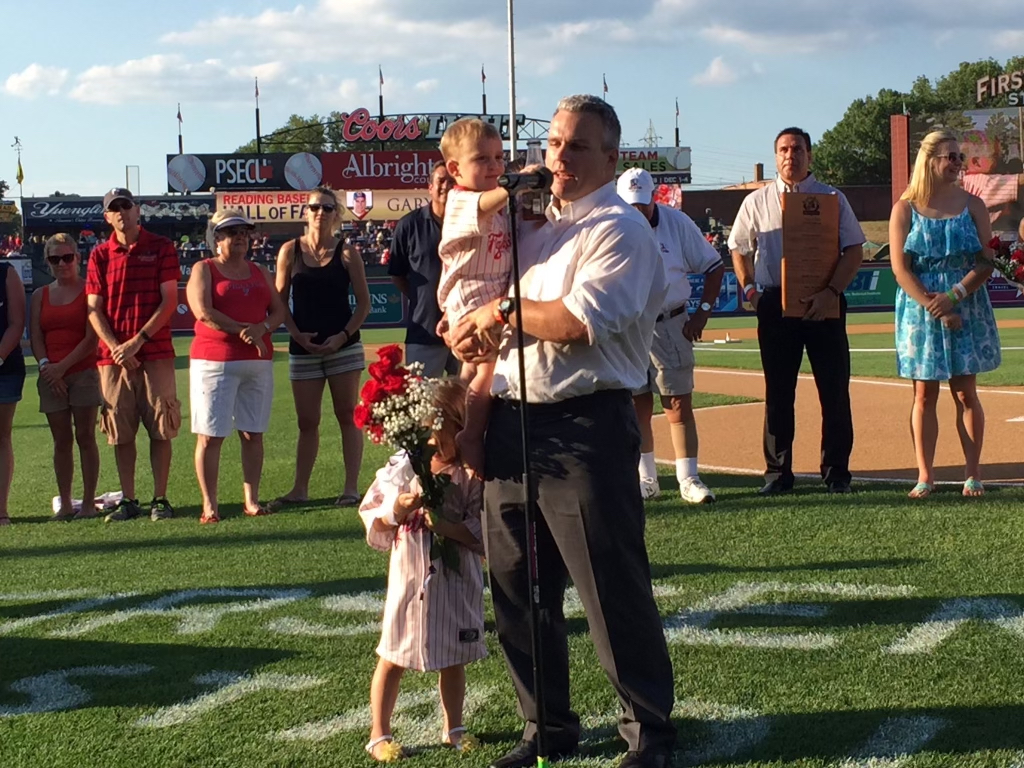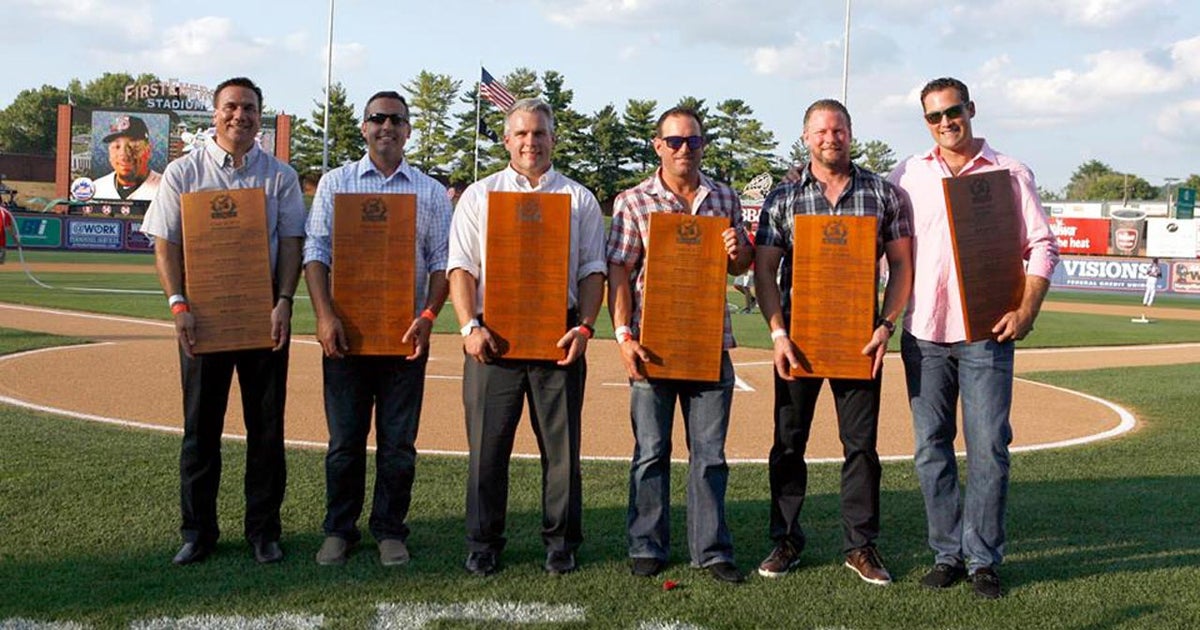 During his professional career, Gary spent several off-seasons as a substitute teacher and a baseball instructor in the Greater Hartford area. In 2018, he helped to establish the South Windsor Phillies franchise in the Greater Hartford Twilight Baseball League. Nowadays, he gives private and group lessons as owner of Gary Burnham Baseball Instruction in South Windsor. He works in surgical device sales as National Accounts Manager of Vanguard Medical while operating a real estate investment business, GRB Properties LLC. Gary lives in South Windsor with his wife Rachel and their three children.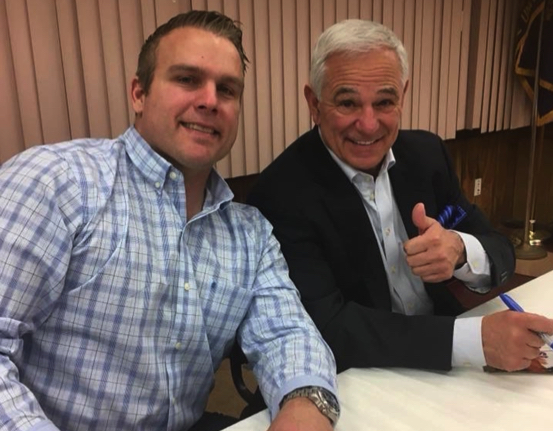 ---
Born January 1, 1981, Brett Burnham was a tough kid and natural athlete who began his teenage years by overcoming cancer. At the age of 13, Brett made his first appearance on the national stage with the Connecticut Mariners at the 1994 AAU National Tournament in West Des Moines, Iowa. Brett was named Most Valuable Player after hitting a grand slam and pitching four hitless innings in relief to win the championship. His head coach was longtime AAU contributor, Bob Hetu. The following year, Brett smashed a three-run homer and was the driving force to another AAU national title run in Cocoa, Florida.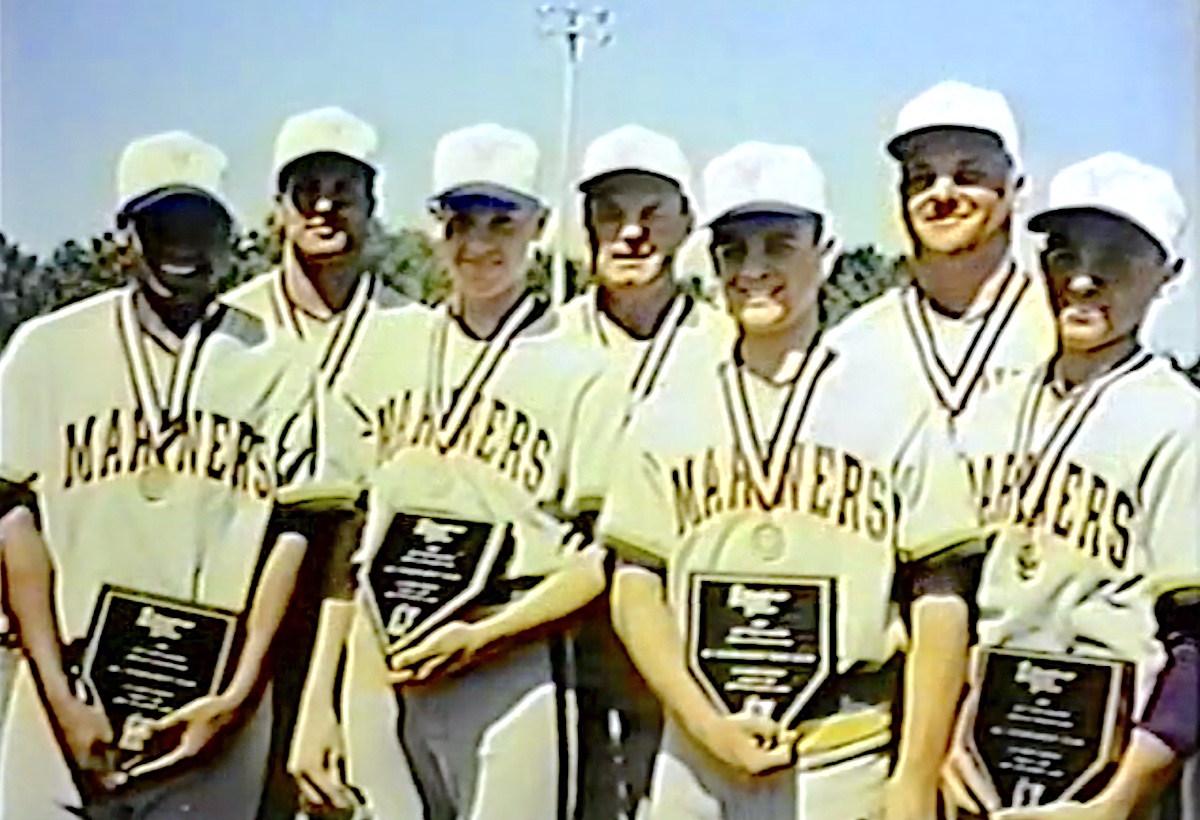 Brett attended South Windsor High School where he started all four years on the baseball and football teams, like his brother Gary. He was named to the Class-LL All-State team, compiling a .474 batting average with 6 home runs and 20 stolen bases as a sophomore. During the summers, Brett was key to the South Windsor American Legion baseball team (1995-1998) and was twice named to the Connecticut all-star team. In July of 1997, Brett was scouted by the Boston Red Sox at Yale Field to compete in the Area Code Baseball Games in San Diego, California.
In the summer of 1998, Brett Burnham joined the Greater Hartford Twilight Baseball League. He was a rookie on Newman Lincoln-Mercury, the franchise formerly known as Moriarty Brothers. As a 17 year old, Brett improved his game in the GHTBL while leading the South Windsor American Legion team to their second straight Zone 8 title. In 1999, he batted a whopping .649 average during his senior year at South Windsor High School. He earned All-Region honors from the American Baseball Coaches Association for his high school season. After winning GHTBL's 1999 Season Title with Newman Lincoln-Mercury, Brett traveled south to attend Auburn University.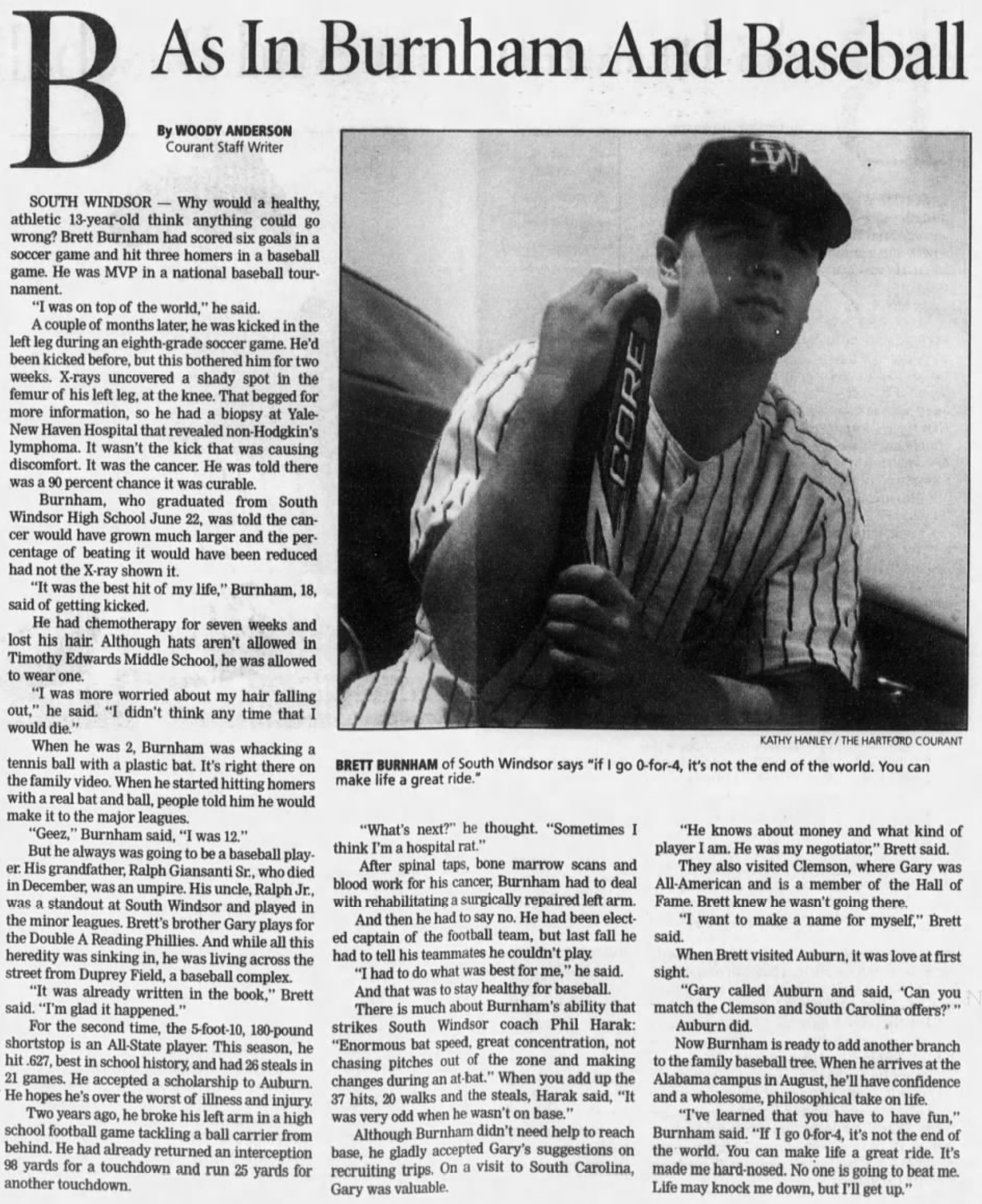 As a freshman, Brett guarded third base for the Tigers, slashed .268, scored 28 runs and drove in 33 RBI with 9 doubles and 2 home runs. In early 2000, Brett was selected by the newly established Manchester Silkworms of the New England Collegiate Baseball League that summer. The following year at Auburn, he batted .275, scored 31 runs, stole 28 bases with 11 doubles and 22 RBI. Brett wanted a bigger role and an opportunity to get drafted going into his Junior season. Wanting greater responsibility and to be closer to home, Brett transferred to University of Connecticut in the fall of 2001.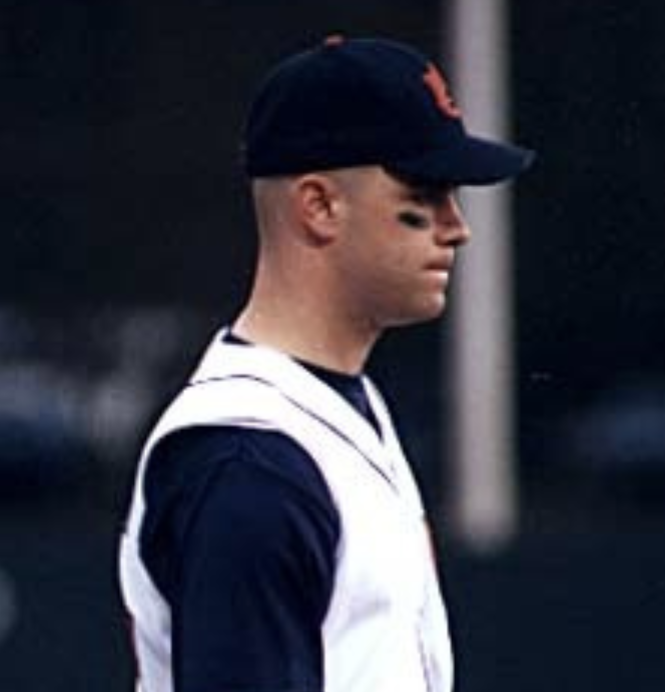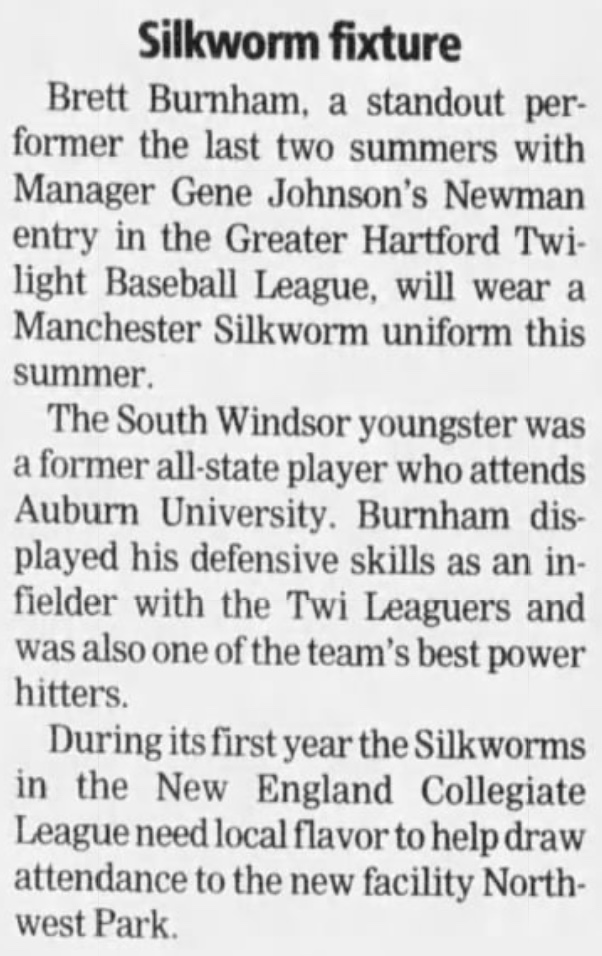 Under the tutelage of Head Coach Andy Baylock, Brett played shortstop for the Connecticut Huskies. In 2002, he raked .335 with 14 doubles, 6 home runs, 49 RBI and led NCAA Division-I with 32 hit by pitches. For his terrific season, Brett was honored with a 2nd Team All-Big East Conference nod. He played in the GHTBL that summer as shortstop for Mr. G's franchise – named for Brett's grandfather, Ralph Giansanti Sr. The club was sponsored by his uncle, Ralph Giansanti Jr. and former big leaguer, Ricky Bottalico. Brett helped Mr. G's win the 2002 GHTBL Season Title, while collecting the 2002 Herb Sheintop Player of the Year Award.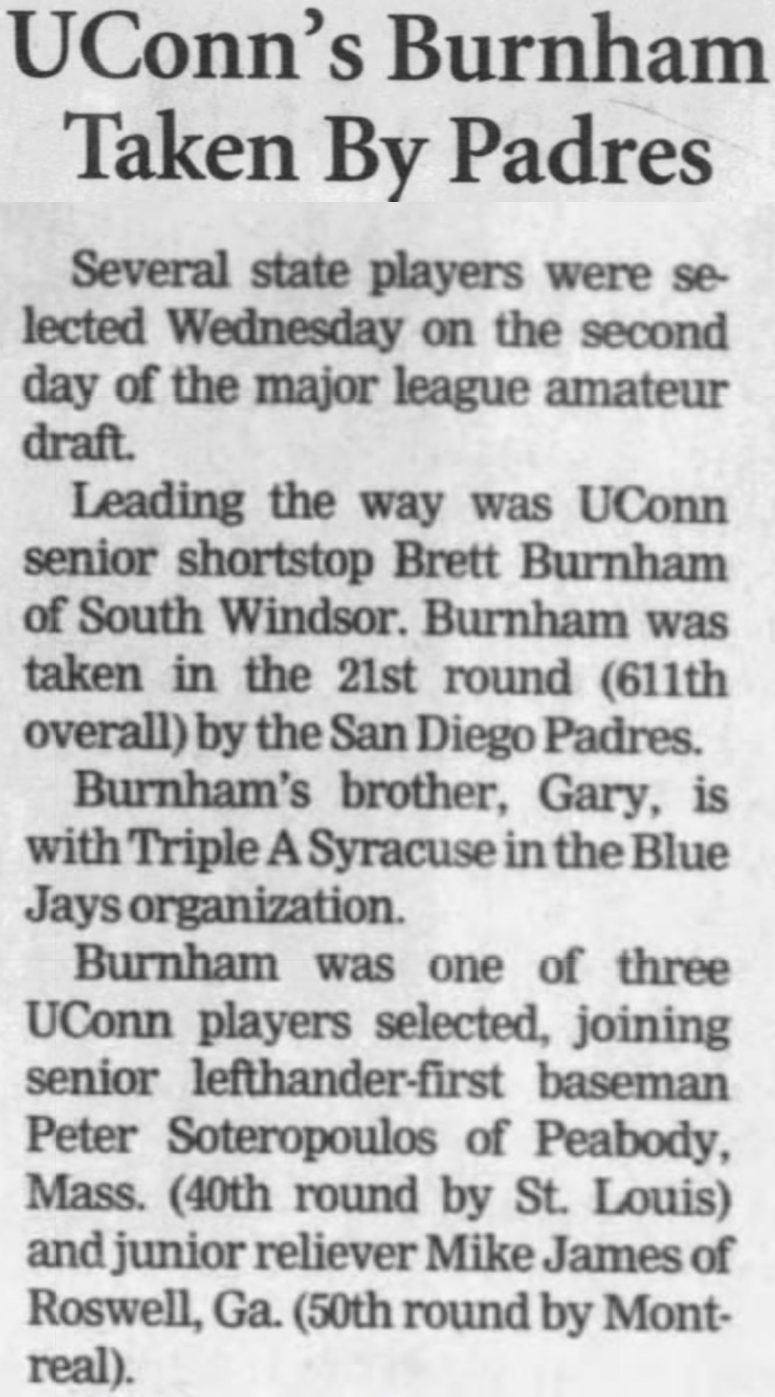 After serving as captain during 2003 season at UConn, Brett as was selected by the San Diego Padres in the 21st round of the 2003 MLB June Amateur Draft. He went west for rookie ball in the Pioneer League. As a second baseman on the Idaho Falls Padres, Brett performed well over 50 games, leading the team in on base percentage and doubles while batting for a .290 average. At 23 years old, he was promoted to Single-A with the Eugene Emeralds of the Northwest League. During that 2004 season Unfortunately, Brett broke his hand in a Spring Training game. He returned six weeks later and in the first game back, broke his hand again. Brett was released and retired from professional baseball in 2004.
Eventually, Brett rejoined the GTHBL aboard Mr. G's franchise once again. He led the league in stolen bases during the summer of 2005. When Mr. G's disbanded, he reunited with his former manager, Gene Johnson, who headed the Foss Insurance team (previously called Newman Lincoln-Mercury). By the end of his twilight career, Brett was a 3-time batting champion with three home run titles, seven RBI titles, four stolen base titles and a Triple Crown season in 2010. Brett was a 4-time MVP, a 5-time Player of the Year and a GHTBL All-Star nearly every year. His final baseball season was in 2011, when Brett received a special honor as GHTBL Player of the Decade.
In 2015, Brett and his wife, Cristi Burnham were both inducted into the South Windsor High School Athletic Hall of Fame. Together they founded Happy's Nutrition in South Windsor, offering shakes, smoothies and teas using Herbalife products. Brett has pivoted from corporate America to full-time Herbalife entrepreneur with Cristi, and they have reached the top one percentile of sales. Brett and Cristi were high school sweethearts where it all began, in South Windsor. They now have four children and reside in Ellington, Connecticut.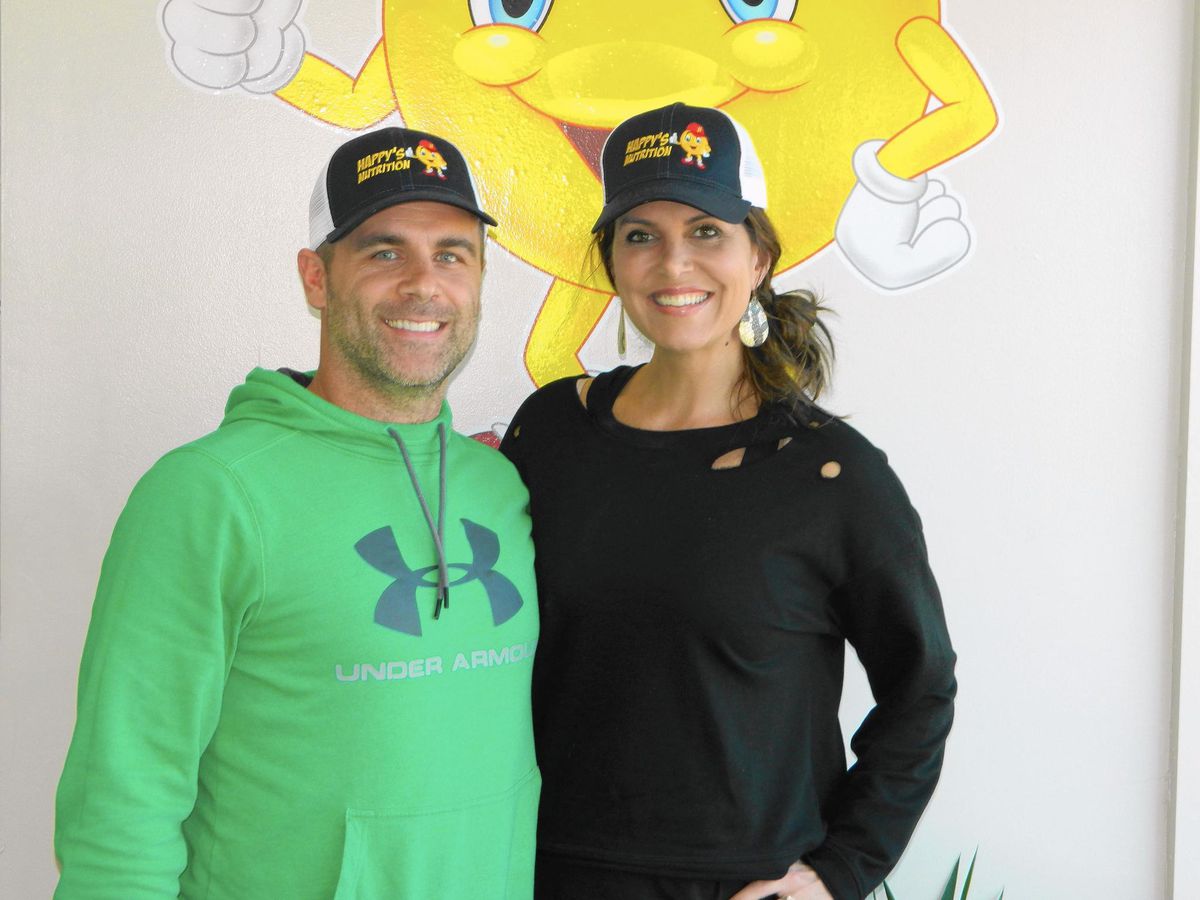 Sources
Hartford Courant database on Newspapers.com