One of most influential vintage baseball figures from the State of Connecticut was an Irish-American named Jim O'Rourke. The 5-feet-8-inches tall Bridgeport native wielded a mighty bat and famous mustache. As leadoff hitter for the Boston Red Stockings of 1876, he recorded the first official base hit in major league history. O'Rourke's epic playing career spanned five decades. He also became a manager, umpire, team owner, league executive, attorney at law, civil rights advocate, father of eight children and a posthumous National Baseball Hall of Fame inductee.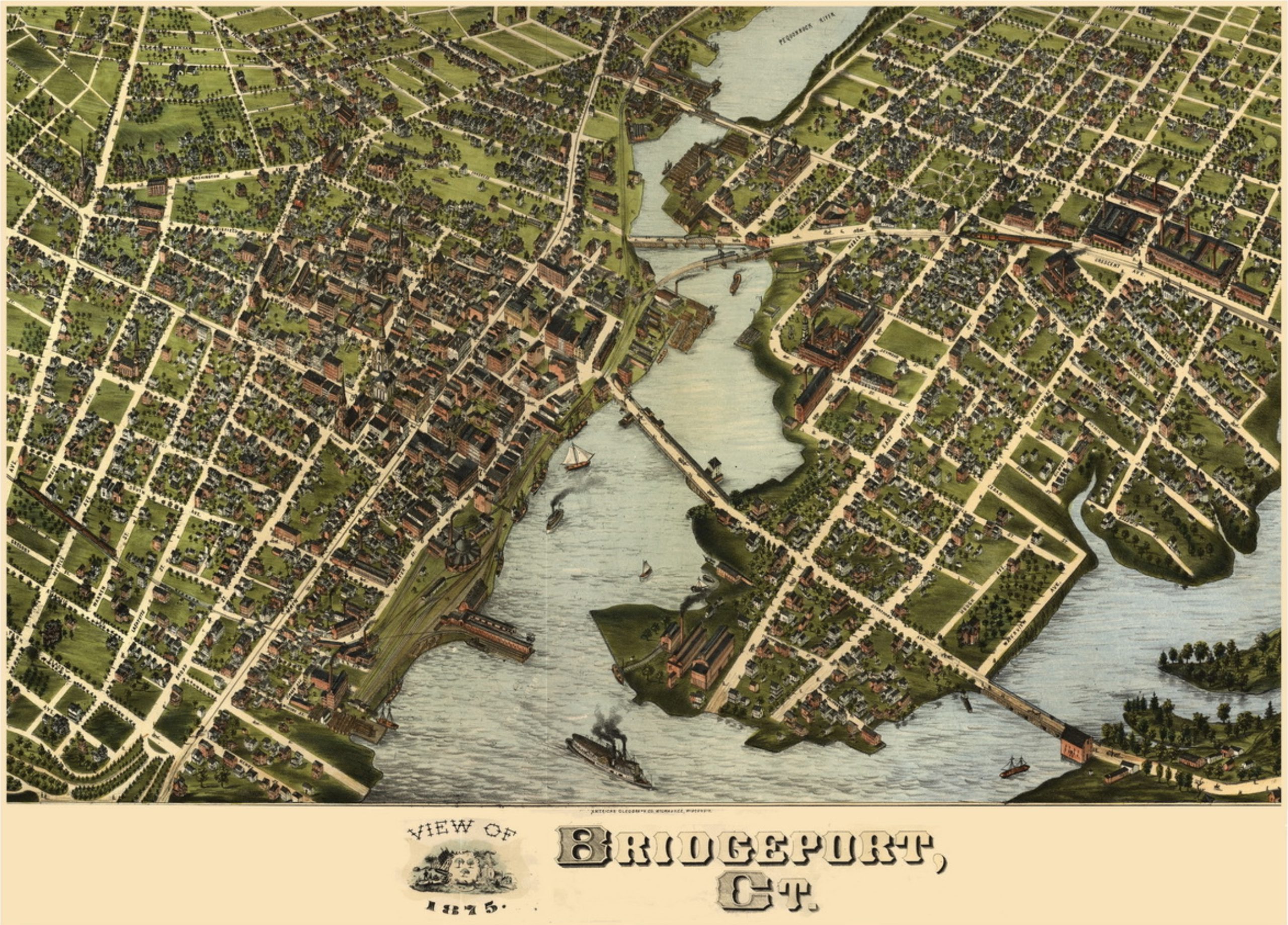 Born in Bridgeport, Connecticut, on September 1, 1850, James Henry O'Rourke was the son of Hugh and Catherine O'Rourke, immigrants from County Mayo, Ireland. O'Rourke came of age at Waltersville School and Strong's Military Academy. He learned to play baseball with his older brother John O'Rourke on local clubs, including the Bridgeport Ironsides and Stratford Osceolas. Jim was a right-hander acclaimed as an expert batsman and a smart talker. In fact, O'Rourke was so unexpectedly eloquent that he earned the nickname "Orator Jim."
In 1872, O'Rourke was recruited by the Middletown Mansfields, thereby becoming a member of America's first professional baseball league: the National Association. Middletown folded in August, but O'Rourke would land on his feet. The next season he signed with the powerhouse Boston Red Stockings. Alongside Al Spalding as well as George and Harry Wright, O'Rourke batted .350 – swinging Boston to a pennant win.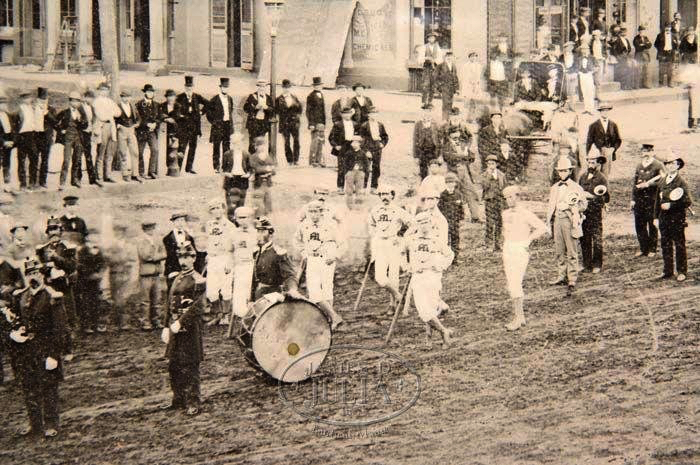 In the summer of 1874, O'Rourke became one of baseball's first international ambassadors. Boston and Philadelphia performed America's National Game before crowds in Ireland and England, but the trip was a strategic and financial failure. After returning to America, Boston laid claim to another pennant. O'Rourke led the way with a team-high 5 home runs while guarding first base. In 1875, he transitioned back to the outfield and helped Boston to a third straight pennant.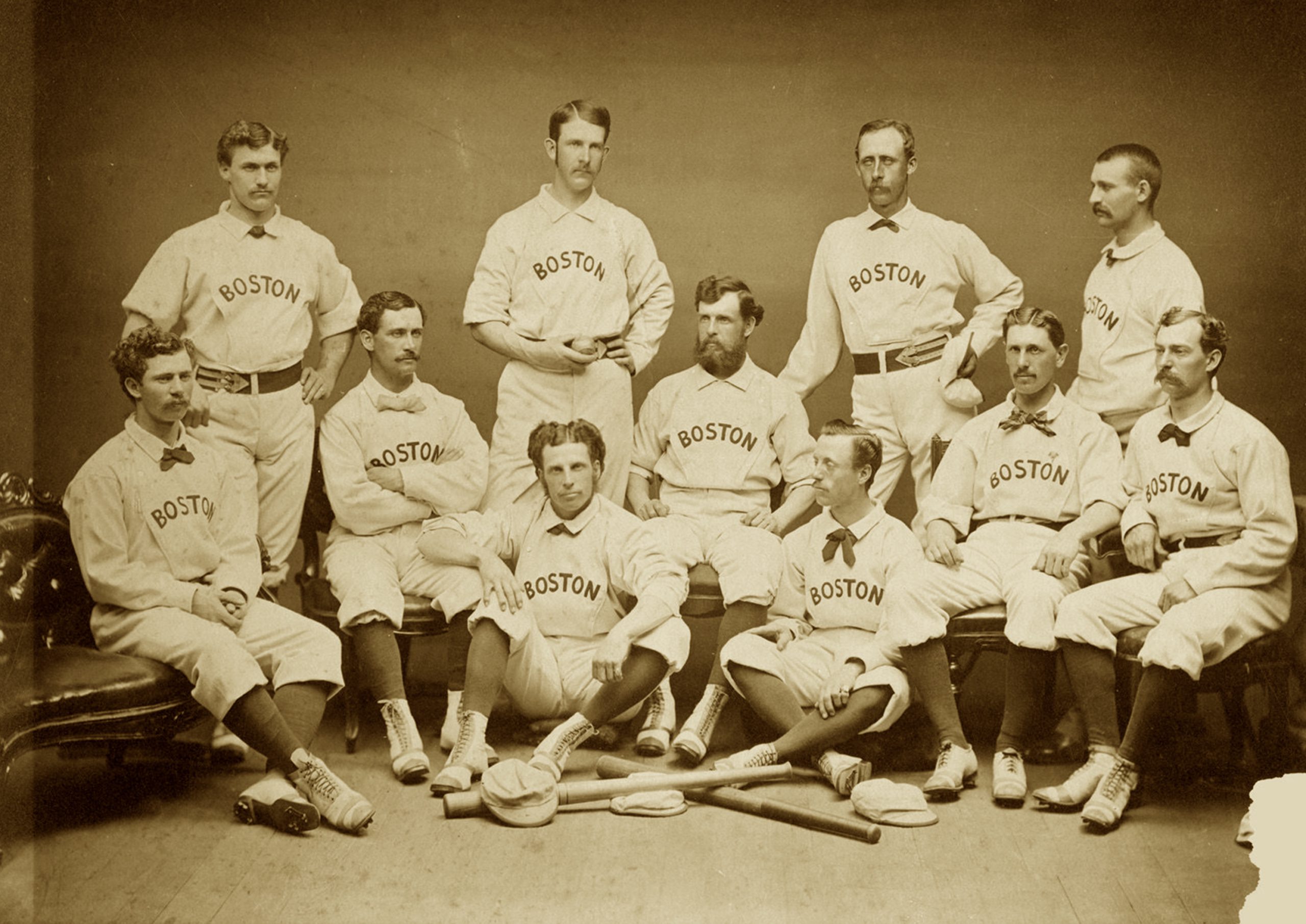 Beantown's grip on the National Association resulted in the formation of the National League. O'Rourke decided to stay with Boston and recorded the league's first base hit. The feat occurred on Opening Day, April 22, 1876, at the Jefferson Street Grounds in Philadelphia, Pennsylvania. He swatted a single into left field. Though Boston committed 7 errors, they beat Philadelphia, who made 13 errors, by a score of 6-5.
O'Rourke's breakout season came in 1877. He set a career-high with a .362 batting average and stood atop the National League with 68 runs scored, 20 walks and a .407 on-base percentage. His dominant play earned Boston another pennant (it was later discovered that second-place Louisville intentionally threw games). The following season, O'Rourke's average slumped to .278, yet Boston defended first place with a 41-19 record.
Due to complaints over wages during his time in Boston, O'Rourke became a notorious critic of management. In 1881, he accepted more responsibility as player-manager of the Buffalo Bisons. He played third base and paced the club with 105 hits. The Bisons achieved a winning record each season under O'Rourke's direction from 1881 to 1884. Though Buffalo never won a title, O'Rourke set the standard for player-managers in 1884, with a .347 batting average on 162 hits.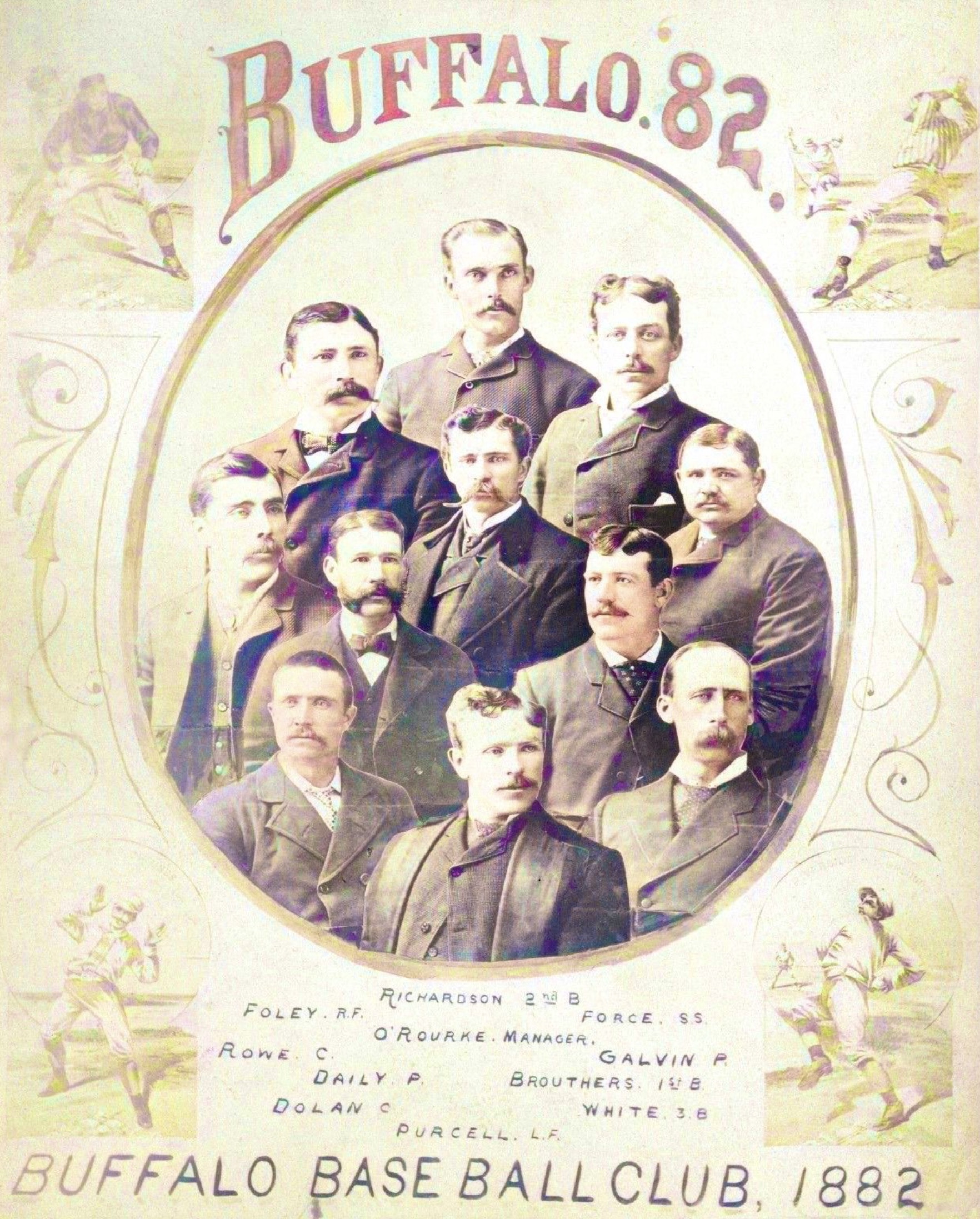 Orator Jim garnered esteem for his leadership in Buffalo. He stood for excellence, sobriety, intellect and athleticism and was described as a non-drinking, non-smoking taskmaster. He might have stayed in Buffalo, if not struck by tragedy in 1883. O'Rourke's second daughter, Anna, had suddenly died of an illness. The death led O'Rourke to move closer to home, and to sign with the New York Giants in 1885.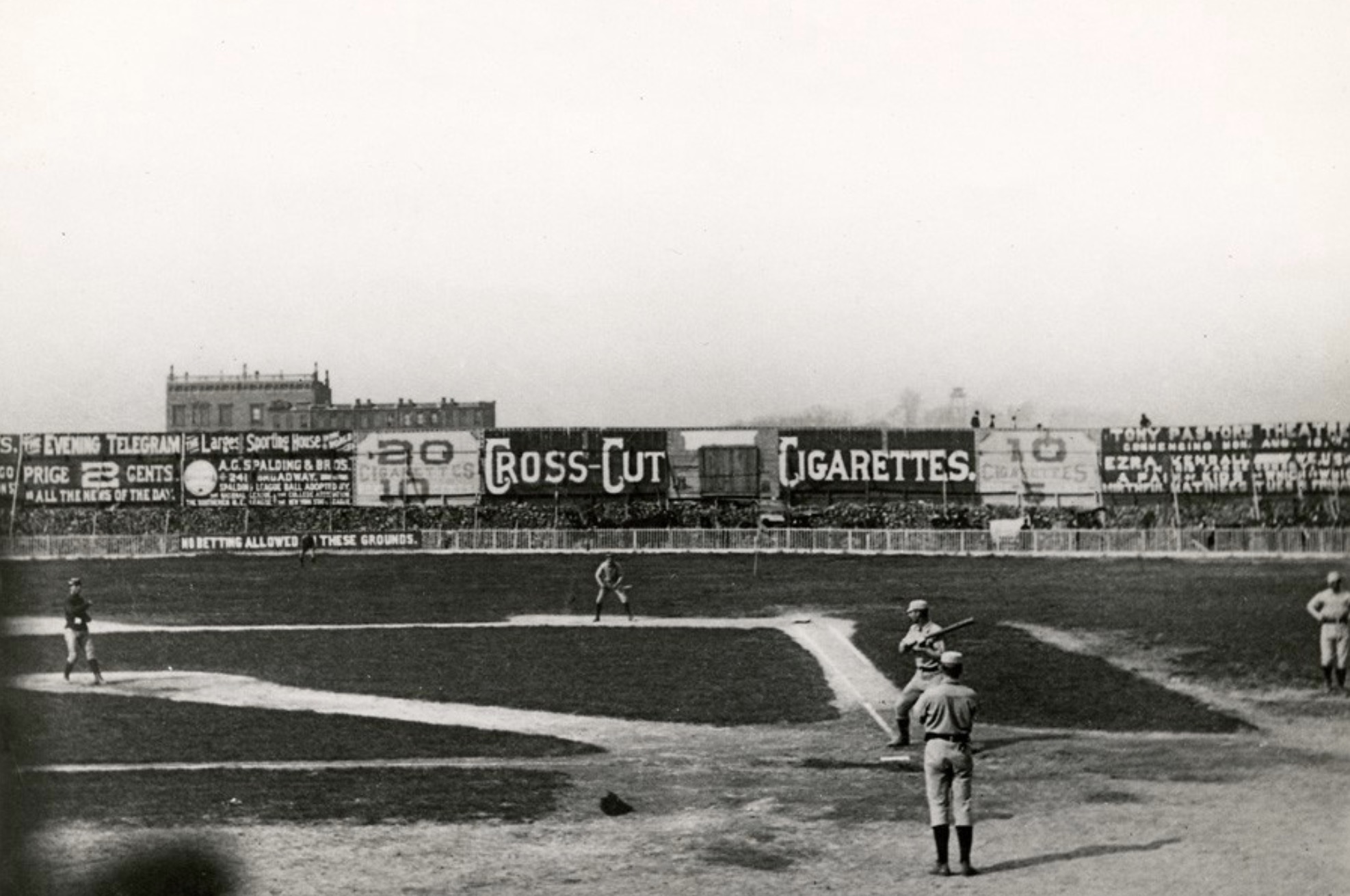 "The highest salaried ballplayer in the profession for 1885 will be James O'Rourke."

The Pittsburgh Dispatch, 1885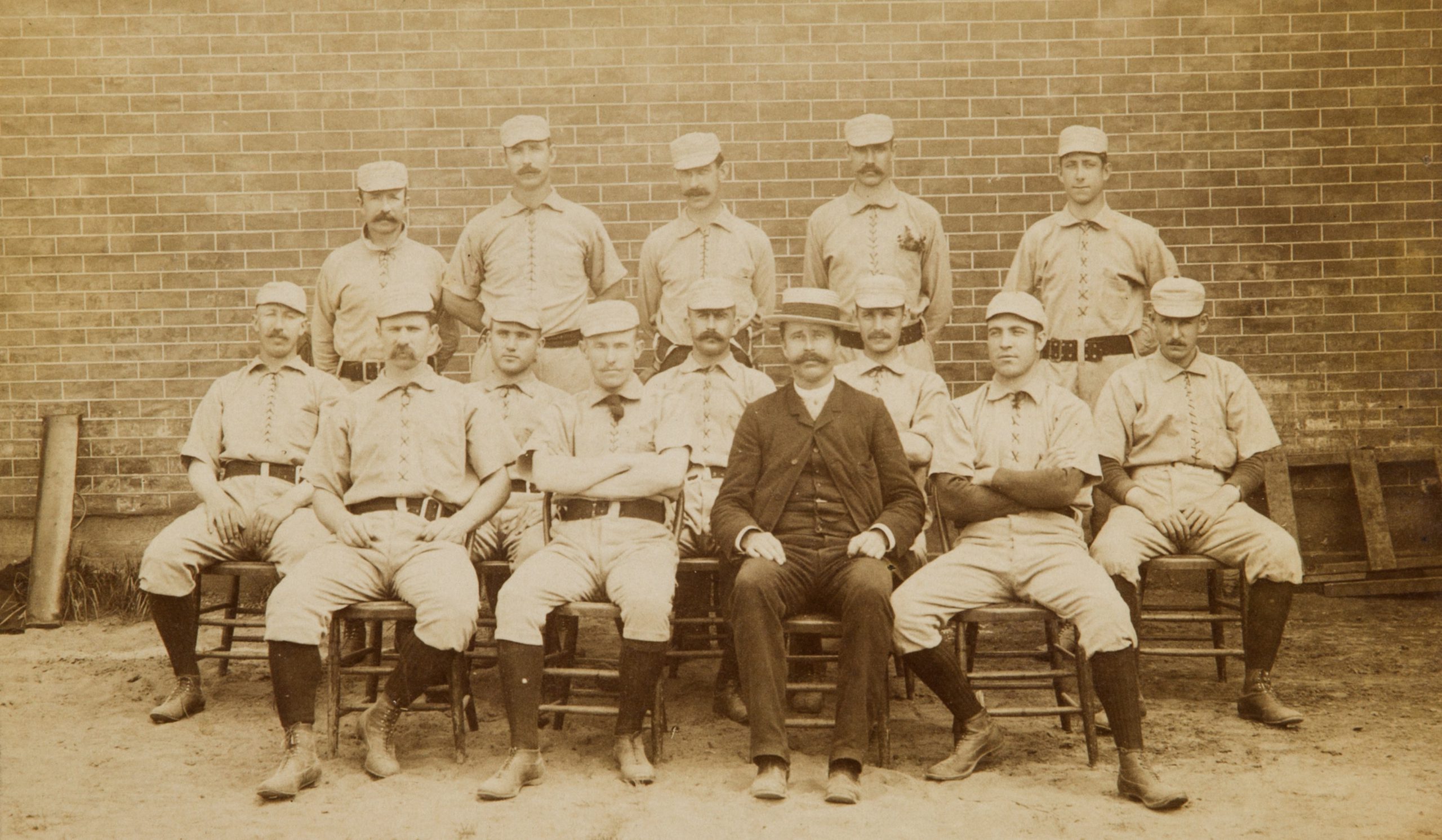 In New York, he was welcomed by owner John B. Day and manager Jim Mutrie. O'Rourke also joined future Hall of Famers: John Montgomery Ward, Buck Ewing, Tim Keefe, Mickey Welch and a close friend, Roger Connor from Waterbury, Connecticut. The Giants' home field was the original Polo Grounds in Upper Manhattan. While earning a league-leading $4,000 salary, Orator Jim proved to be an on-base stalwart and a dependable defender.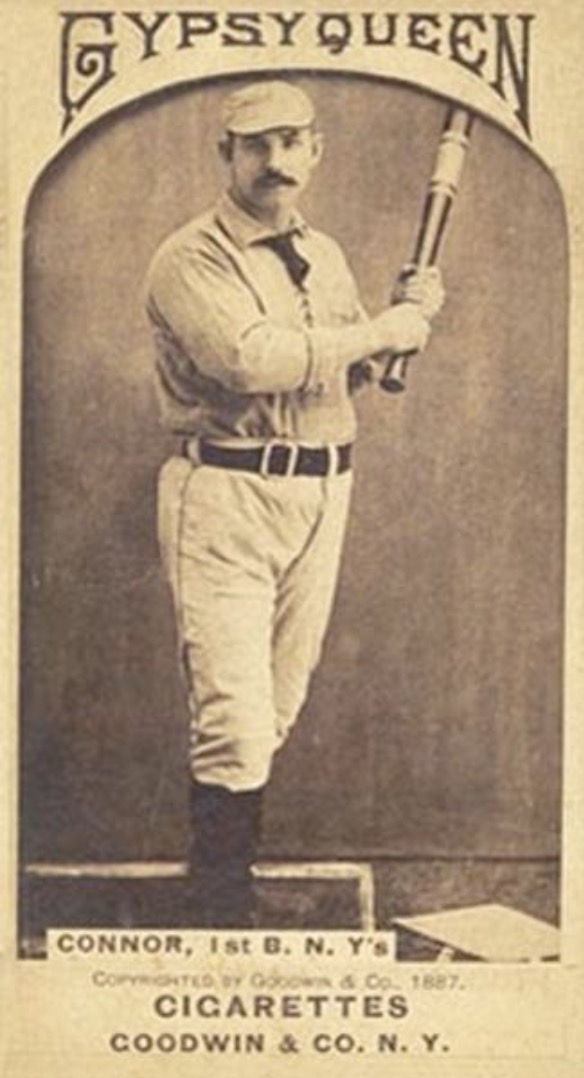 During his tenure with the Giants, O'Rourke became a founding member of baseball's first labor union: The Brotherhood of Professional Baseball Players. The brotherhood fought for the employment rights of the players. An articulate and learned O'Rourke decided to enroll at Yale Law School to litigate for player rights. He took courses in the off-seasons, passed the Connecticut bar examination and was admitted to practice law on November 5, 1887.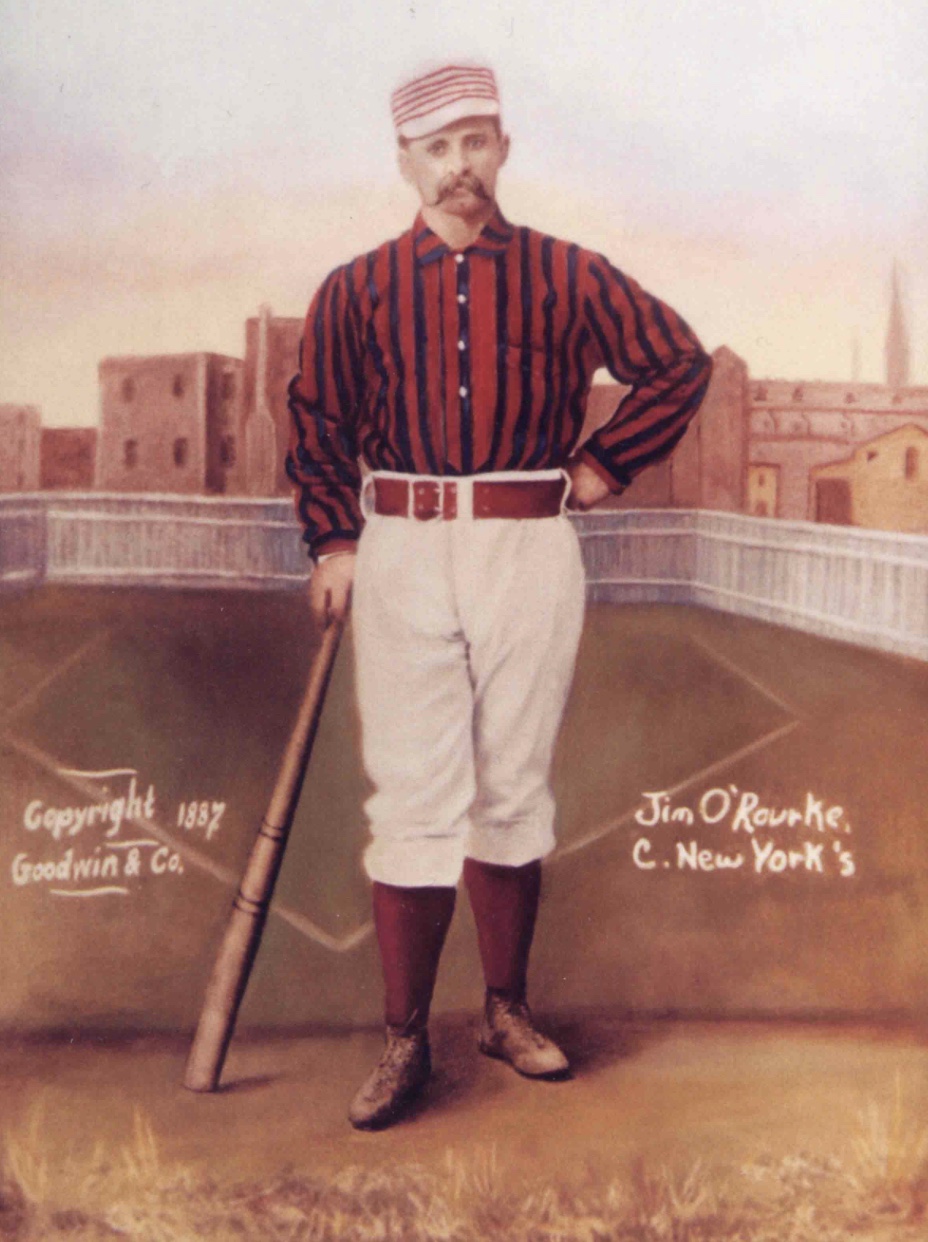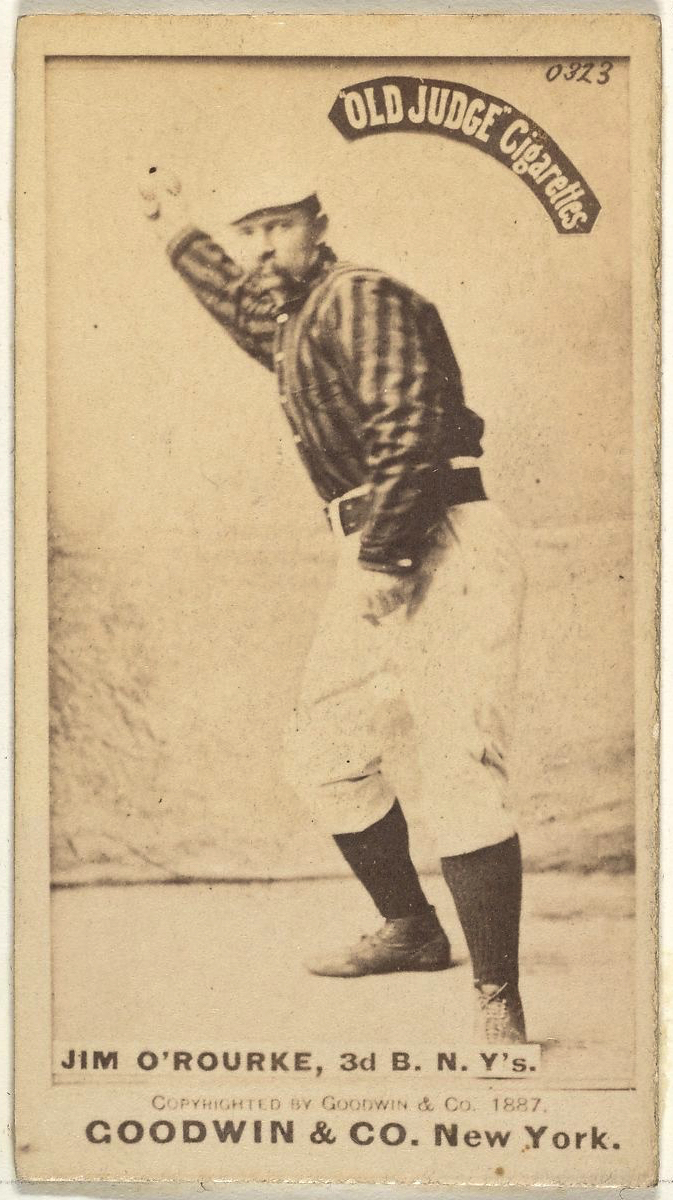 O'Rourke and the New York Giants toppled the National League in 1888. They beat their opponents in 84 of 138 games. Then the Giants agreed to face St. Louis of the American Association in a postseason series. O'Rourke suffered a meager .222 hitting mark in ten playoff games, yet the Giants were victorious in what became known as the original World Series.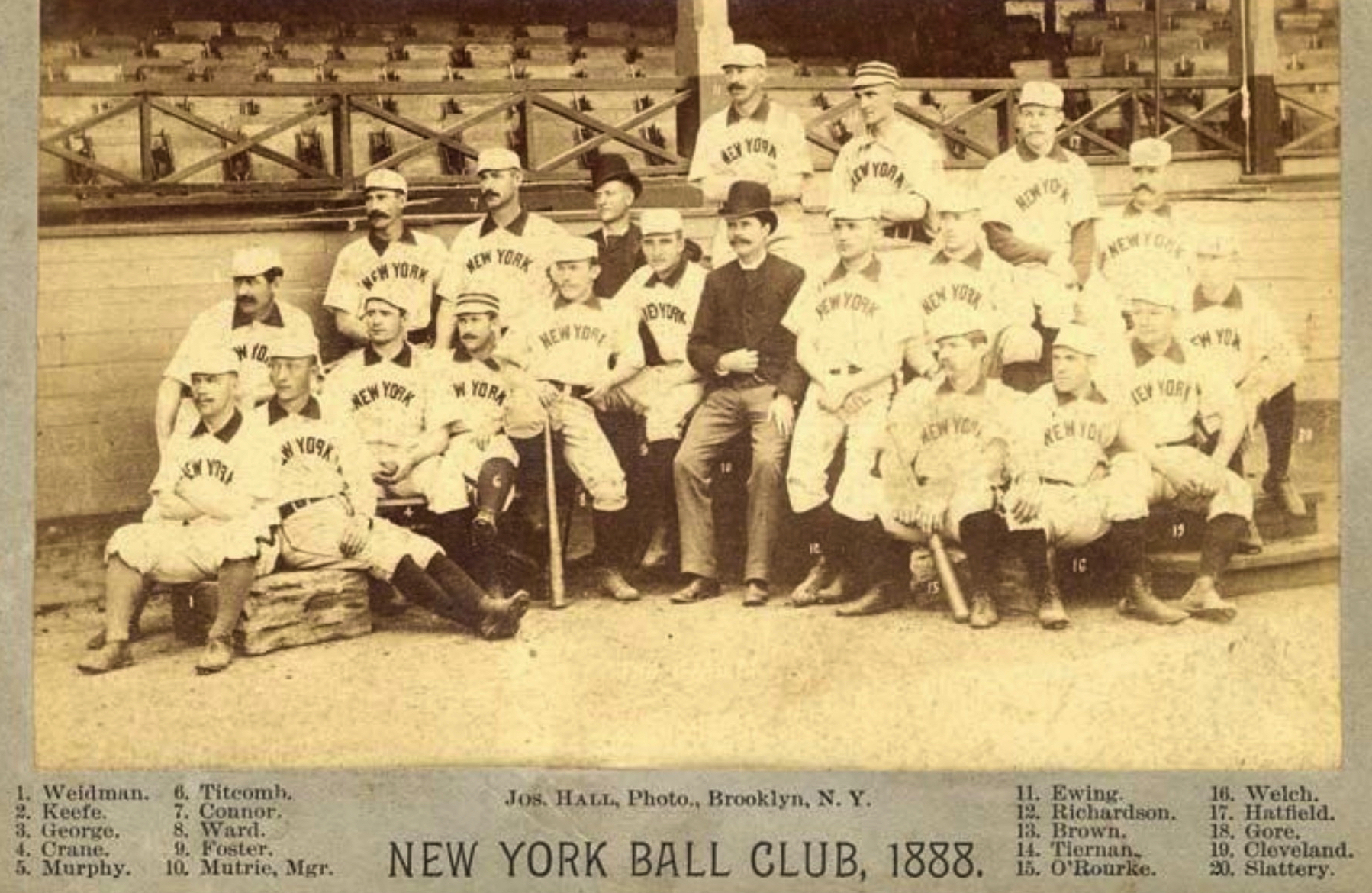 In 1889, O'Rourke batted .321 with 81 RBI and 33 stolen bases at age 38. Showing no signs of middle-age, he spearheaded New York's back-to-back campaign for the National League title. At the 1889 World Series, O'Rourke turned in the finest hitting display of his career. He mustered a .389 average, with 2 homers and 7 RBI, defeating the Brooklyn Bridegrooms in 6 of 9 games. O'Rourke and his teammates were stars of the baseball world.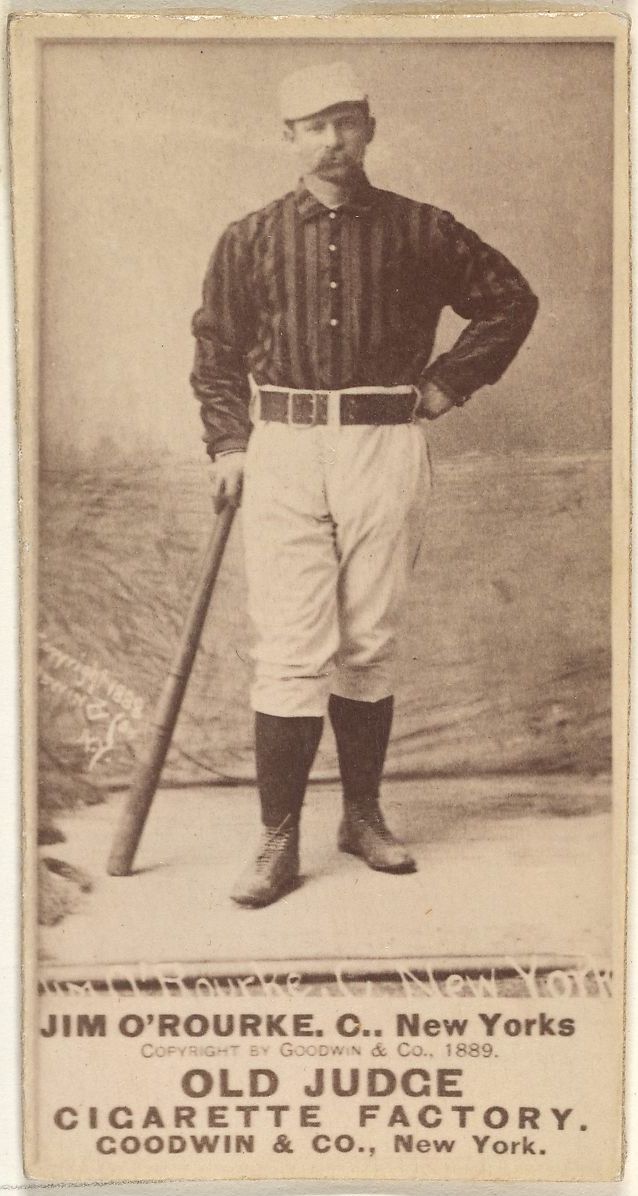 Though behind the scenes, O'Rourke and other players were irritated with club owners over the Reserve Clause. The policy allowed owners to retain players after their contracts had expired. Players could be traded, sold or released, but they could not initiate their own moves. Equipped with a law degree, O'Rourke followed the lead of his shortstop and fellow attorney, John Montgomery Ward. Together they protested and established the controversial Players League of 1890.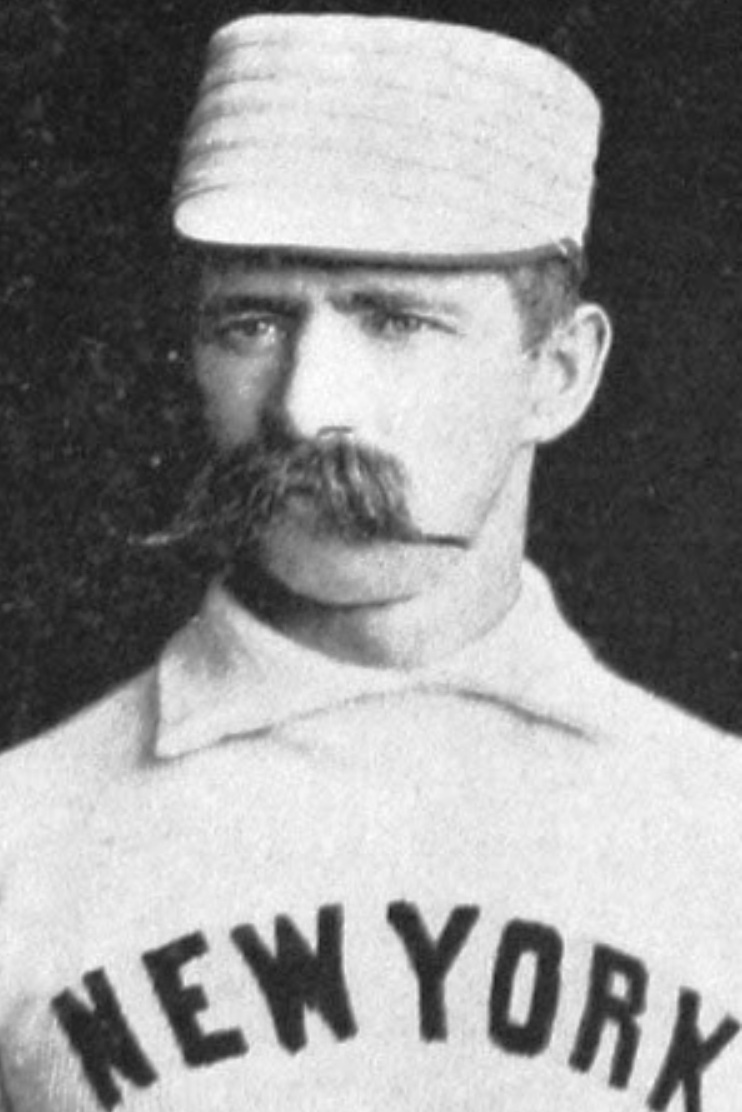 O'Rourke had a standout season with the renegade New York Giants of the Players League. He batted .360 with a career-high 9 home runs and 115 RBI across 111 games. The unsanctioned Giants finished in third place, but the Players League was short-lived. The loop had failed to turn a profit. O'Rourke and the Brotherhood were forced to negotiate a return to the National League.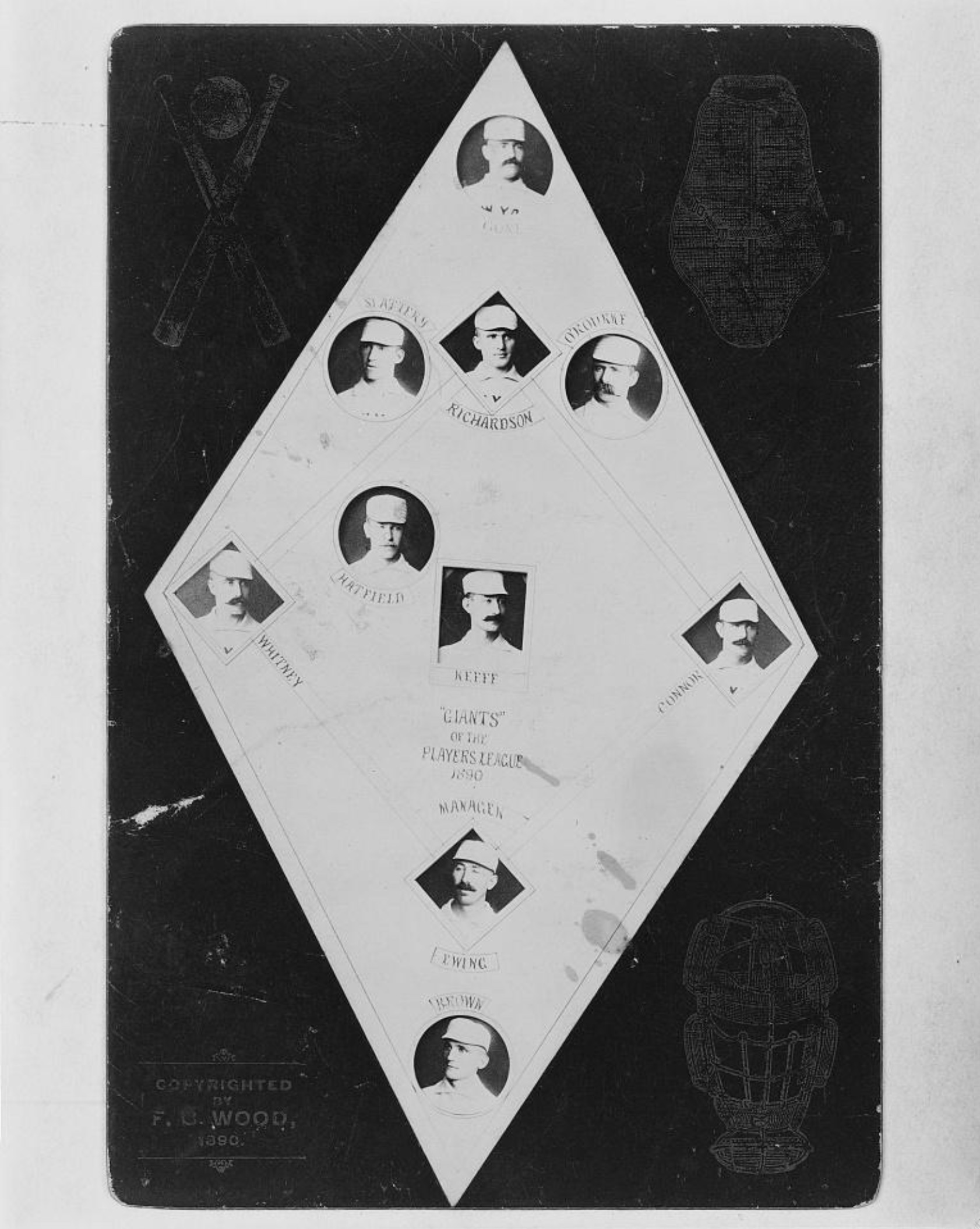 In the summer of 1891, O'Rourke reappeared for his old team, the New York Giants of the National League. Despite being 40 years old, his bat remained reliable. O'Rourke, however, felt undervalued and openly expressed his discontent. After playing two final seasons in New York, he secured another player-manager role in 1893. This time, he became field general of the Washington Nationals, hitting .287 in 129 games during his last full season in the major leagues.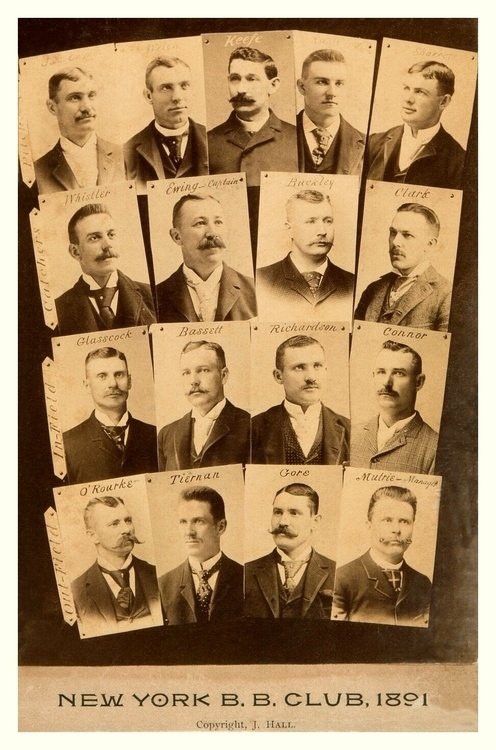 O'Rourke suited up for eight clubs over 23 major league seasons. The pride of Bridgeport ended his major league career with 2,643 hits, 62 home runs, 1,203 RBI and a .311 batting average. He had the most hits of any 19th century big leaguer other than Cap Anson. O'Rourke had been an integral part of eight championship clubs, but he wasn't yet done with baseball.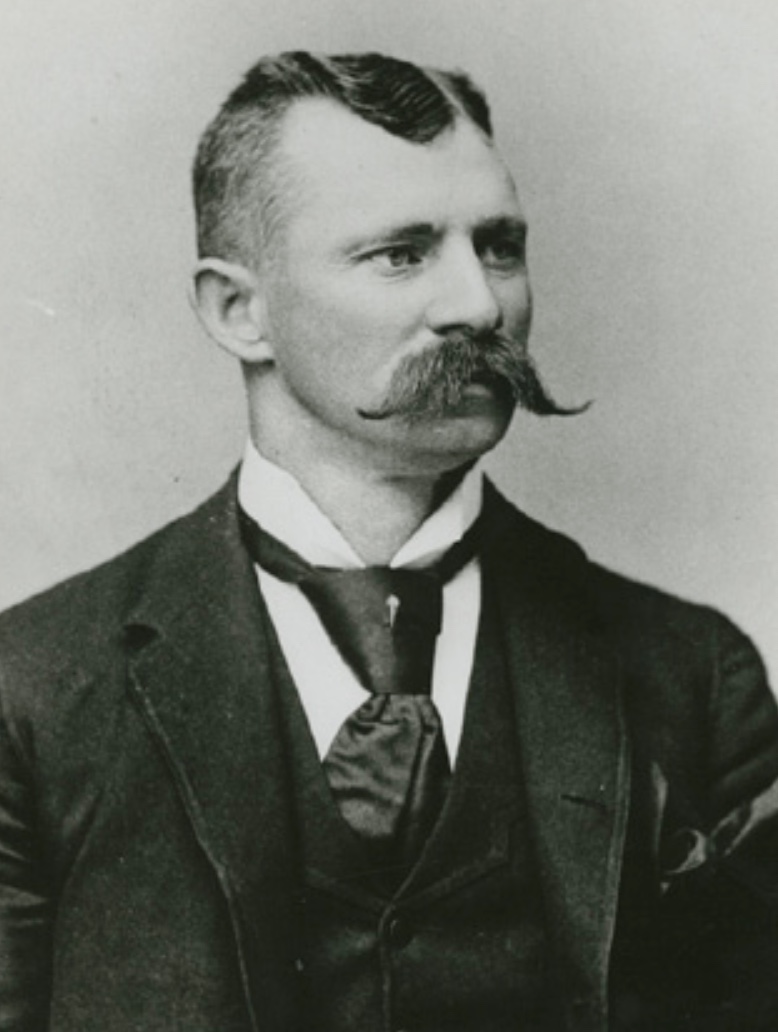 Less than a year later, O'Rourke was back on the diamond. In 1894, he umpired in the National League and at the college level for Yale University. Unfortunately, lackluster reviews of his calls led to O'Rourke's exit from the job in mid-June. He went back to playing the game by performing at catcher for St. Joe's amateur club of Bridgeport on Saturday afternoons.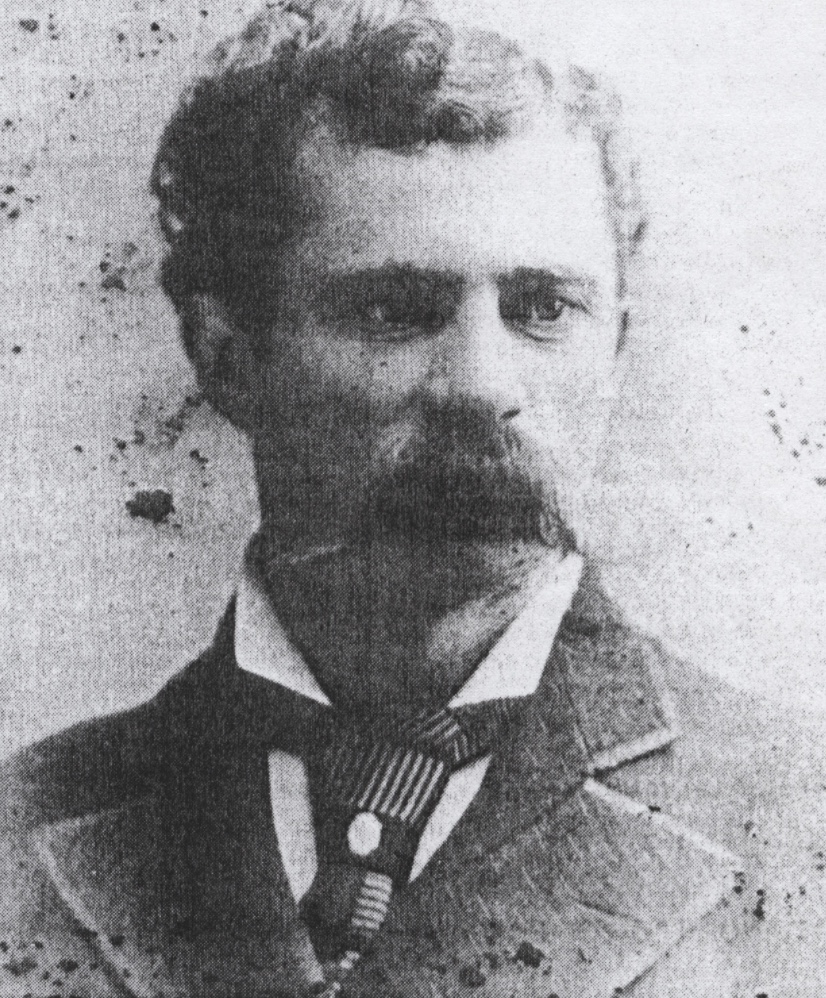 O'Rourke spent most of his time in Bridgeport, where he practiced law and cared for his family. Father to seven daughters, he was a proponent of women's suffrage and civil rights. Orator Jim was active in civic affairs as a member of Royal Arcanum, Bridgeport Elks and Knights of Columbus. He was a self-described "Teddy Roosevelt Democrat" who ran for the Connecticut General Assembly in 1894 but lost in a Republican-leaning election.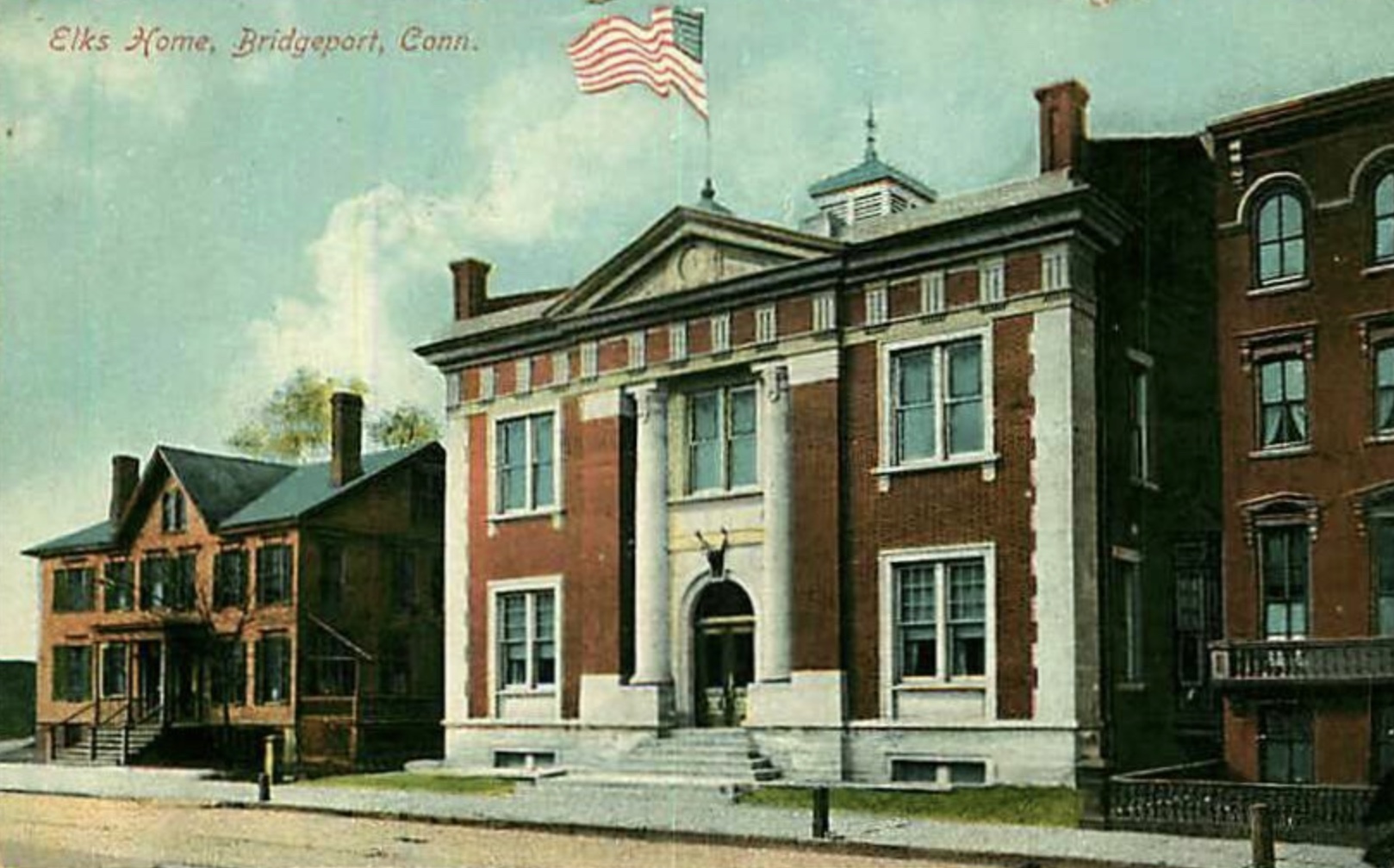 The following year, new train services allowed for a professional loop: the Connecticut State League. O'Rourke was elected President. As head of the league, he limited player salaries to $800 per month. He was a stakeholder in several teams including Waterbury. O'Rourke also guided the Bridgeport Victors club as player-manager.
The Connecticut State League dissolved midseason on July 10, 1895. Despite the setback, O'Rourke and Bridgeport continued to compete against clubs like Meriden and Hartford. O'Rourke played in just eight games that summer. Instead, he focused on developing his team. When he recruited Harry Herbert, a black outfielder from Bridgeport, O'Rourke rebelled against racial norms. Herbert played four seasons for the Victors.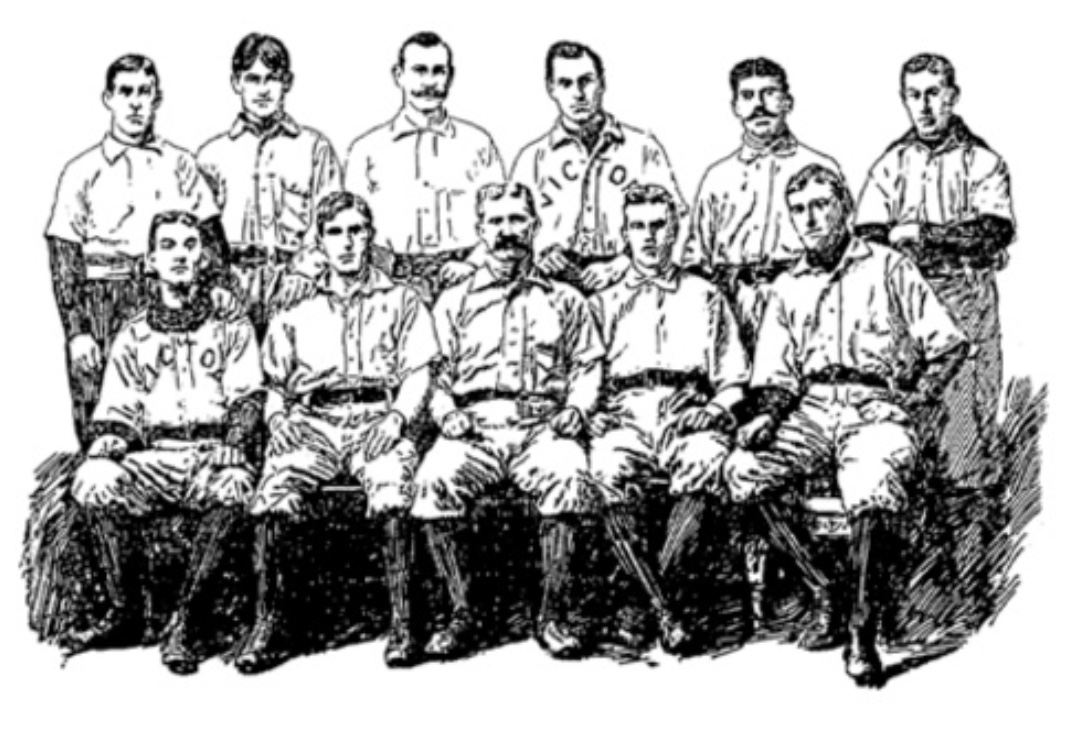 As an Irishman, a denigrated nationality at the time, O'Rourke used sport to quell ethnic stereotypes. He also used his influence to organize a new circuit in 1896. With help from local baseball leaders, Orator Jim created the Naugatuck Valley League. At catcher and manager for Bridgeport, he smashed a league-high .437 average and the Victors won the title.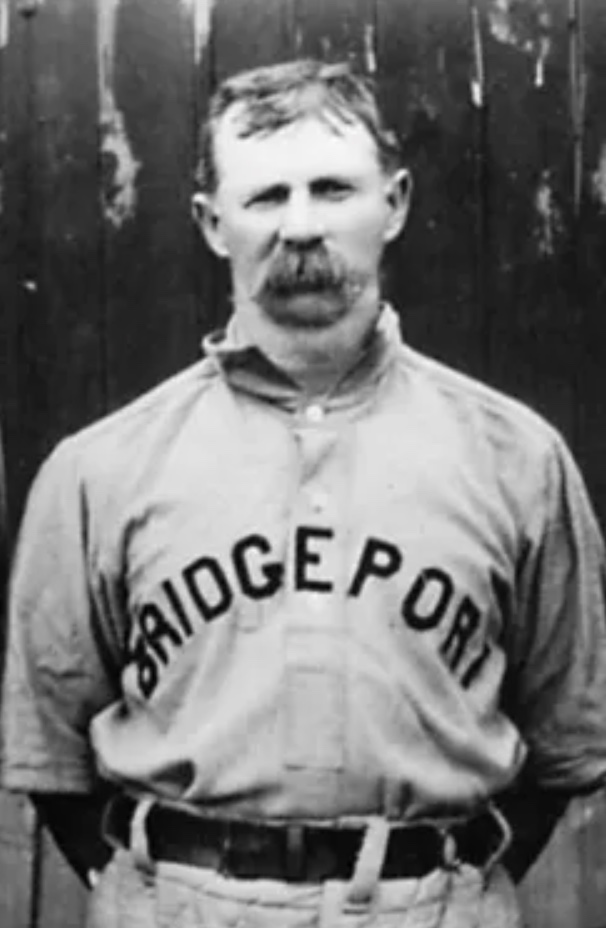 Bridgeport reentered the Connecticut State League in 1897. O'Rourke was no longer president of the league, but he wielded considerable power in local baseball matters. In 1898, O'Rourke ordered the construction of a new minor league stadium on his family's farmland. Located in Bridgeport's East End, the field was called Newfield Park. That same year, the Bridgeport club was renamed the "Orators" in O'Rourke's honor.
Jim O'Rourke spent fifteen eventful years as player-manager of the Bridgeport club. His players affectionately called him "Uncle Jeems." From 1903 to 1908, O'Rourke managed and competed alongside his son James O'Rourke Jr. After playing for his father, young Jimmy O'Rourke signed with the New York Highlanders, predecessors of the New York Yankees.
To the surprise of the entire baseball world, Jim O'Rourke Sr. was called up for one last major league game in 1904. Manager John McGraw of the New York Giants started the 54 year old at catcher on the final day of the season. O'Rourke handled a complete game from pitcher Joe McGinnity, beating Cincinnati 7-5, while going 1-for-4 at the plate. To this day, O'Rourke holds the major league record as the oldest player with a base hit.
On June 14, 1910, Jim's wife of 38 years, Annie O'Rourke, passed away from complications of a fall. About a year later his brother John died of a heart attack in Boston. Jim O'Rourke endured these tumults and kept up with the Connecticut State League. He served as a league official on several occasions, either as secretary or president. On September 14, 1912, O'Rourke made his final on-field appearance with New Haven. He recorded a single at the age of 62.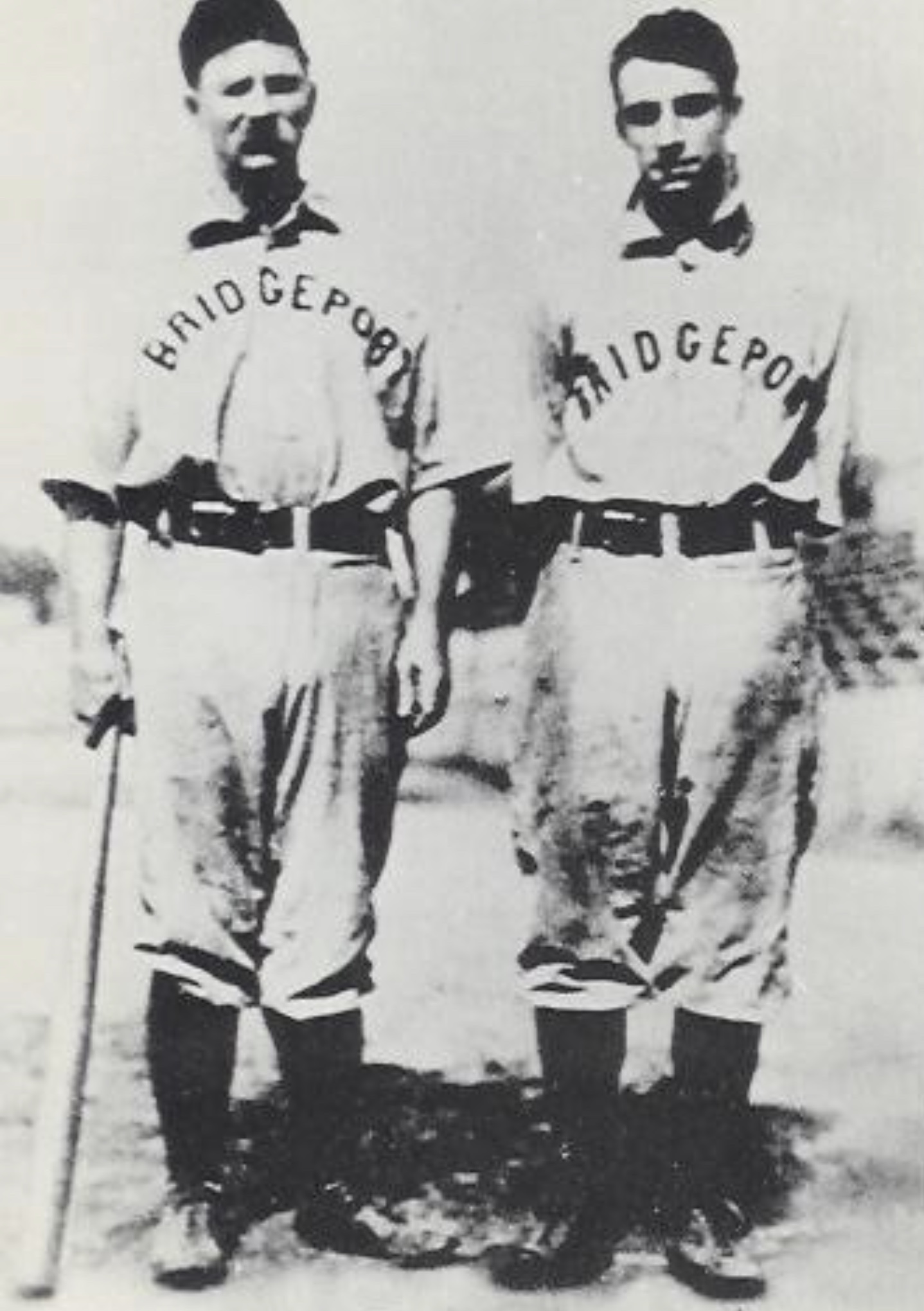 When he was 68, O'Rourke was afflicted by pneumonia after walking in a blizzard. He died seven days later on January 8, 1919, and was laid to eternal rest at St. Michael's Cemetery, in Stratford, Connecticut. O'Rourke was survived by seven children and his sister, Sarah O'Rourke Grant. He was a beloved hero of Bridgeport who personified the American Dream. O'Rourke's his rags-to-riches story inspired multiple generations of adoring baseball fans.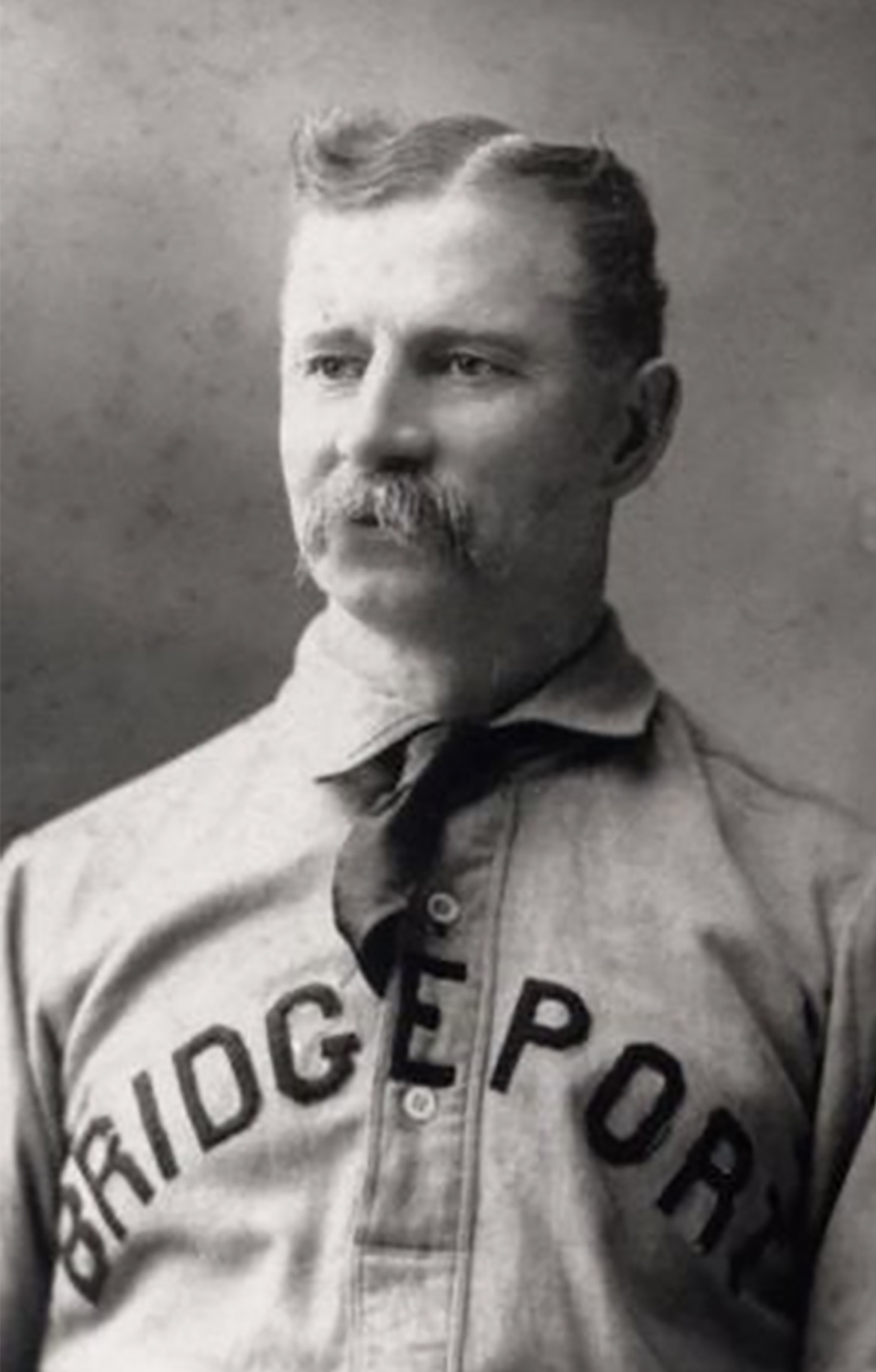 Orator Jim was voted into the Baseball Hall of Fame in 1945 by the Old-Timers Committee. According to baseball historian, Bill James, O'Rourke's Cooperstown plaque, "summarizes his career but is far too small to reflect the scope of his contributions to the game. As a pioneer player, union organizer and early minor-league executive, James Henry 'Orator' O'Rourke was an exemplary figure, one eminently worthy of baseball's highest accolade."
"He has made a brilliant record for himself as an outfielder, being an excellent judge of a ball, a swift runner, and making the most difficult running catches with the utmost ease and certainty. His average each season has proved him to be in the front rank in handling the bat, and shows that his usefulness is not merely confined to his fielding abilities. He has always enjoyed the reputation of being a thoroughly reliable and honest player, and one who works hard for the best interests of the club. His gentlemanly conduct, both on and off the ball field, has won for him a host of friends."

1885 Spalding Guide on Jim O'Rourke
"Baseball is for all creeds and nationalities."

Jim O'Rourke, 1910
Sources
"Jim O'Rourke" by Bill James, SABR Bio Project.
2. Pittsburgh Dispatch via Newspapers.com.
3. Hall of Famer Jim O'Rourke from Cooperstown Cred.
4. Newfield Park: Home to One of New England's Most Sacred Baseball Sites by Michael J. Bielawa.