Former GHTBL outfielder signs on as Hartford Yard Goats Manager.
At 39 years old, Chris Denorfia has been named Manager of the Hartford Yard Goats. In his new role Denorfia will be greeted back to his home state of Connecticut following a 10-year Major League career. He was a journeyman outfielder for the Cincinnati Reds, Oakland Athletics, San Diego Padres, Seattle Mariners, Chicago Cubs and for other minor league clubs. In 2018 he joined the Cubs as Special Assistant to the President/General Manager, Theo Epstein. During the 2019 MLB season Denorfia was the Cubs' Quality Assurance Coach as part of Manager Joe Maddon's staff.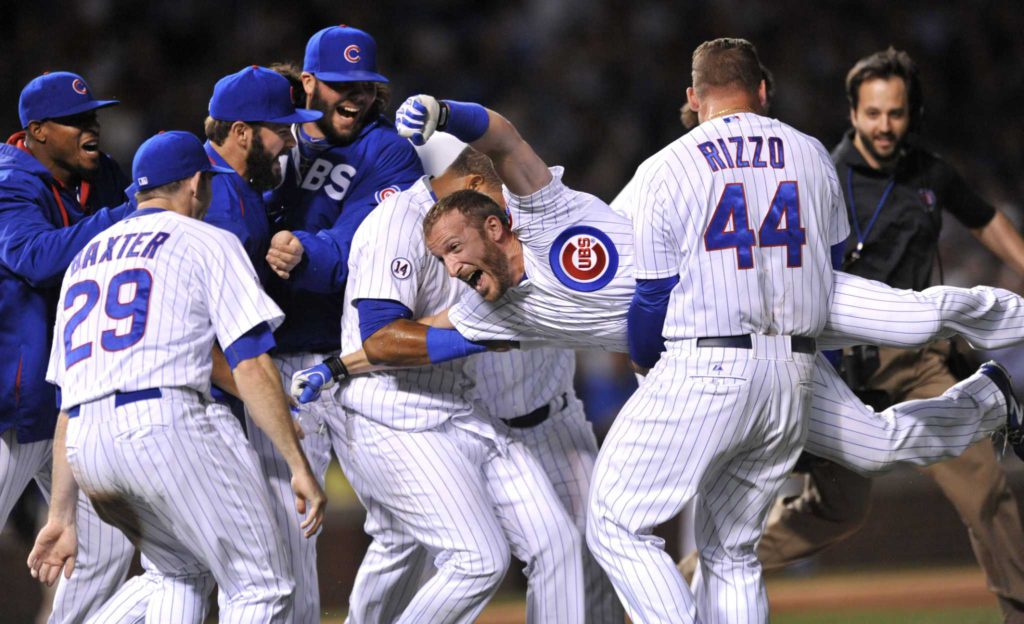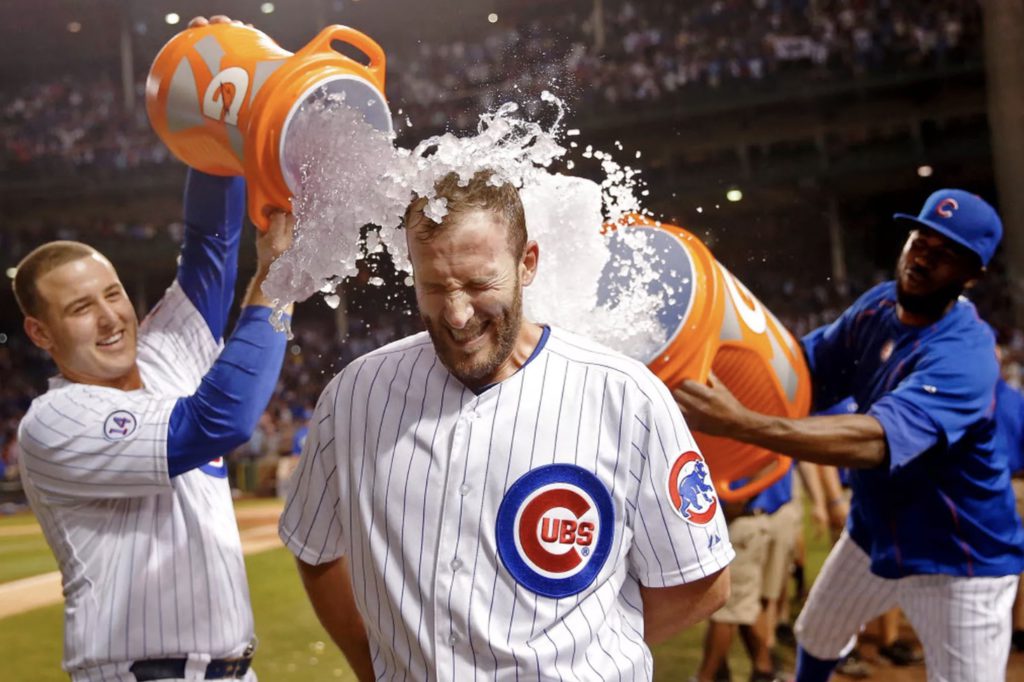 Denorfia was born in Bristol and was raised in Southington, Connecticut. He played prep school baseball at Choate Rosemary Hall in Wallingford, Connecticut, under Head Coach Tom Yankus and was inducted into the Choate Athletics Hall of Fame in 2012. During the summer of his high school years Denorfia was a standout player for the Wallingford Legion program.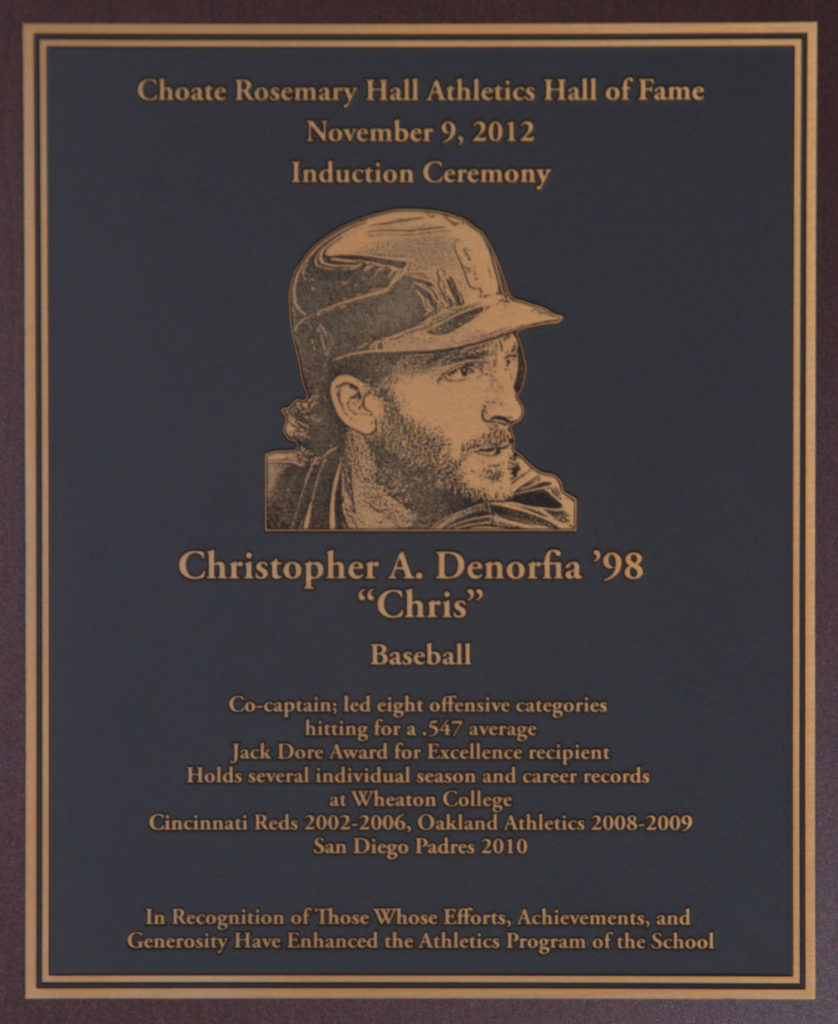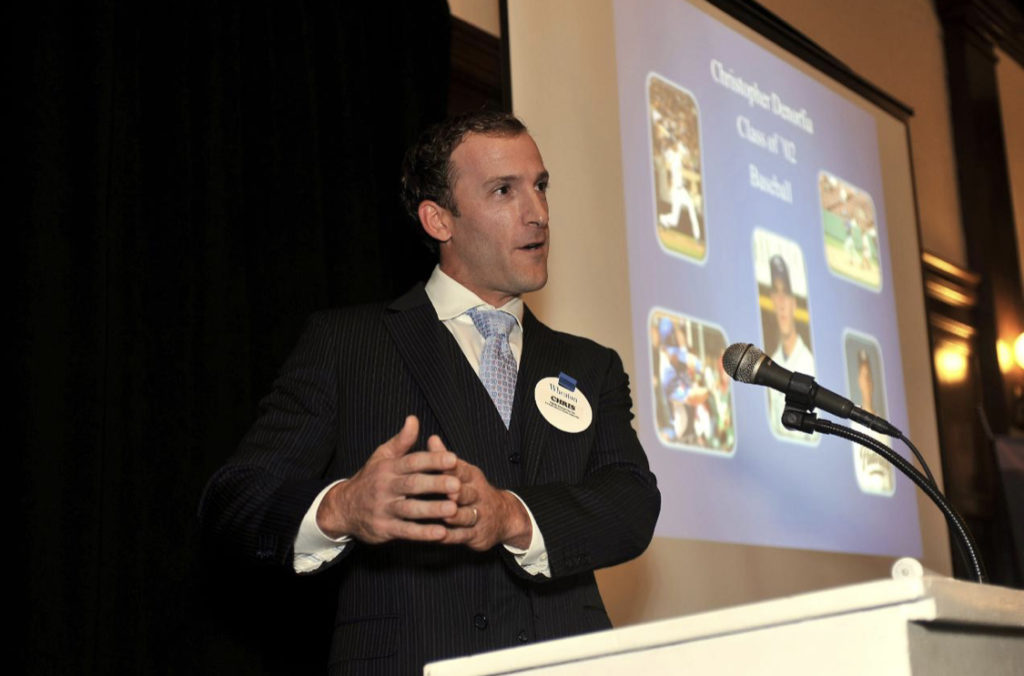 He went on to play college ball at Wheaton College where he was a Division III All-American and would later be inducted in the Wheaton College Athletic Hall of Fame. In the summer of 1999 Denorfia played in the Greater Hartford Twilight Baseball League for a full season with a Simsbury-based franchise operated by Tim Vincent and Tom Vincent of Simsbury, Connecticut.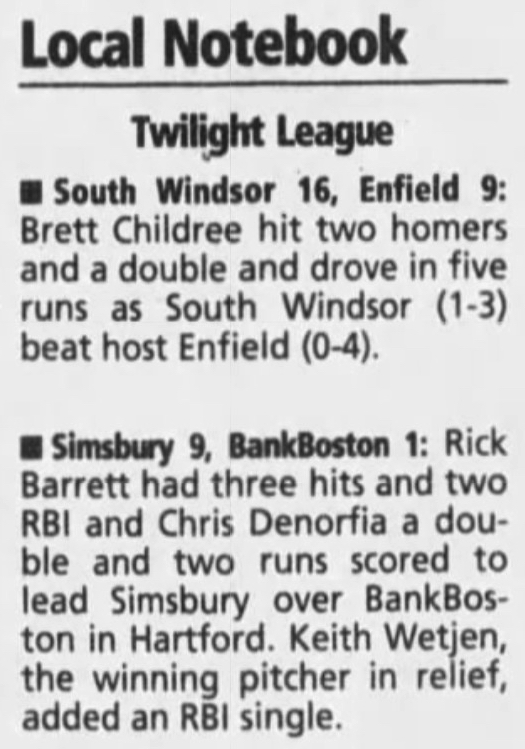 Denorfia officially became a professional prospect when he led the Manchester Silk Worms of the New England Collegiate Baseball League in the summer of 2000 and 2001, making the NECBL All-Star Game both years. Winsted native, former Major Leaguer and GHTBL alumnus, Moe Morhardt was Denorfia's manager with the Silkworms in 2000.
Denorfia was said to be a highly coachable ballplayer, a plus defender, fleet of foot and capable of hitting for power. He was later picked out of Wheaton College in the 19th round of the 2002 MLB Draft by the Cincinnati Reds and later made his Major League debut for the Reds in 2005.
Perhaps the top highlights of Denorfia's baseball career came from starring in the World Baseball Classic in 2009 and 2013 for Team Italy.  After hitting 41 home runs, driving in 196 runs and batting for a .272 average in the big leagues, Denorfia played his last MLB game on October 4, 2015 with the Cubs.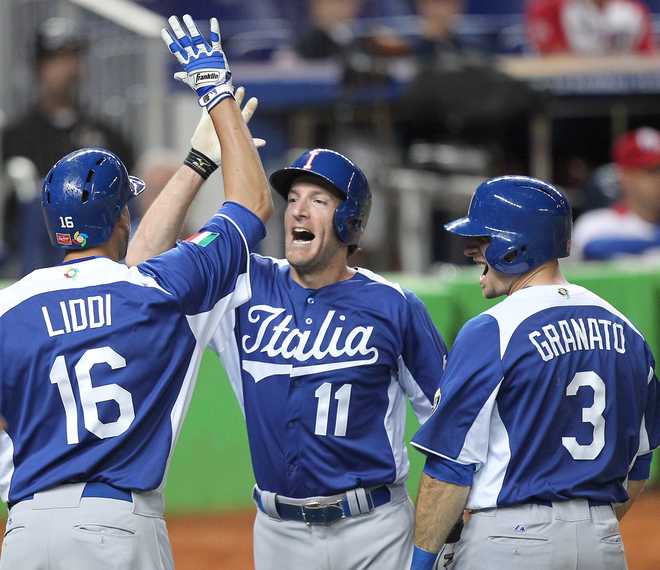 He signed a minor league contract with the San Francisco Giants the following season. Listed at 6 feet tall and 195 pounds, he ended his playing career after the 2017 season in the Colorado Rockies organization with the Triple-A affiliate, Albuquerque Isotopes. Denorfia's invaluable baseball experience and ties to the Greater Hartford community is expected to serve the Hartford Yard Goats very well as Manager in their 2020 Eastern League campaign.