At a recent league meeting in March of 2021, the GHTBL Executive Committee welcomed a local baseball dignitary, Jon Brandt as General Manager of Manchester-based Rainbow Graphics. Brandt will be a voting member of the Executive Committee as each team privilege allows per GHTBL By-laws.
He was born in Hartford, Connecticut on July 23, 1962. Brandt was an infielder for Manchester Senior Legion and Manchester High School until graduation in 1980. He matriculated to Eastern Connecticut State University where he played under Coach Bill Holowaty for the Warriors baseball program. Brandt also played summer baseball in the Norwich City League during this time. After earning a bachelor's degree, he coached Manchester's Junior Legion program in 1984.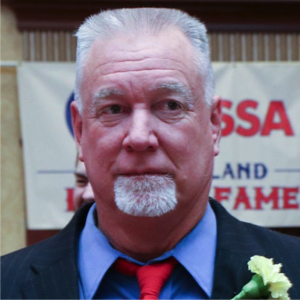 Brandt began a career with Connecticut's State Department of Mental Health and Addiction Services in 1986, where he currently works as an Information Technology Analyst II. However he remained active in sports and was named CT USSSA Softball State Director in 2000. Brandt was inducted into the New England Softball Hall of Fame in 2006 and earned USSSA National Director of the Year honors in 2007. He founded a sporting goods supply company in 2013 named Two Guys Sports Solutions for which he represents Easton, Rawlings and Dudley brands. Brandt resides in Manchester, Connecticut and has three children, Hillary, Adam and Angela.